Subway Surfers is one of the most played game from a long time. Here's we share How to Hack Subway Surfers game Lucky patcher, Freedom, Xmodgames, Root Browser etc and with also Subway Surfers Mod apk download with unlimited coins, keys and unlocked features for free. Updated with the latest Subway Surfers Iceland (Europe) v 1.60.0,  For  download this application you must uninstall the previous version of subway surfers installed on your Android device for installing Subway Surfers Mod apk.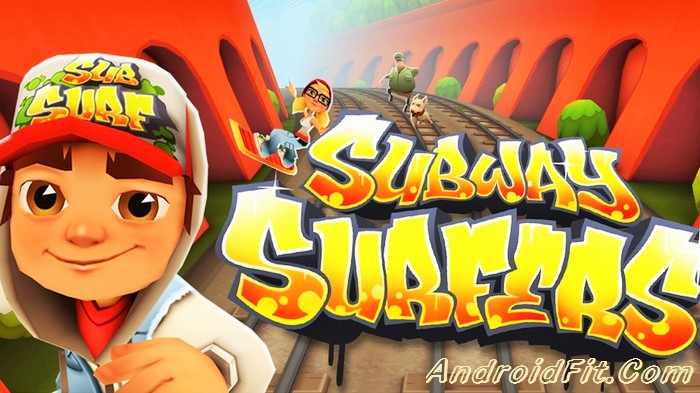 Game Features:
Colorful and vivid HD graphics!
Grind trains with your cool crew!
Paint powered jetpack!
Hoverboard Surfing!
Challenge and help your friends!
Lightning fast swipe acrobatics!
Note: You must be needed a Rooted android device for all below  how to Hack Subway Surfers tricks. and we added Subway Surfers Mod apk for non rooted android user.
How to Hack Subway Surfers in-app purchases Using Freedom App
Freedom app works in a very simple way.
So that way, you can easily purchase items in all of your Subway Surfers game for free.
HOW TO USE SB Game Hacker App for Subway Surfers?
First, Download SB Game Hacker App from here.
After installing process
Open Game Hacker. You will see a lot of things in Chinese. You don't need any of these. Scroll to last and you will see written "Yes" and "No".
 Tap on yes. This is just the License Agreement.
Now Game hacker apk closes and it shows "requesting root access…".
Now, it will display an information box indicating the significance of logos / icons. Just tap the screen and it will go.
Hacker Game will minimize and you will see a floating hacker game logo on the top left of the screen.
Open the game you want to hack and play.
Collect some coins / acquire a certain score. Next, press the play hacker icon, it will display a search box.
Enter the number of coins or your score and touch the search icon.
If it shows only one item, click it and change the number to your desired value. If it shows more than one value, play the game again, win some articles and search again. Repeat the process until the unique value is obtained.
Congratulations you have now successfully hacked subway surfers game scores .
How to Hack surfer game using Lucky Patcher (For Rooted or No Root Both user)
Open the app. you will see something like that.
Click on the subway surfers game.
Now Click on "Open menu of patches"
this time, click on "create modified apk" to create modified app .
If Custom patch is available, click on . If the click does not work "Apk rebuilt for InApp and emulation of LVL" . Here I click on "Apk rebuilt for InApp and emulation LVL".
Now Click on "Rebuild The App" & wait for patch results
If the patch pattern showed no chance success. Then displaying all failed means no chance that we got cracking pattern app.Here successful patch.
Click on Go to file button.
Click on the file. Select Uninstall & install.
It will ask you to uninstall the application. Go installed on the uninstalling app. After uninstalling cancel.
return to the modified app. Again click on it and select Install.
After the installation is done. Open application that you changed
Try to buy some coins. Click on GET parts.
Select one of them.Click on it And window patcher will open the chance
Now tap on 'Save purchase for restore' then Click on Yes… And you are done.
For more information… Use Lucky Patcher to Hack In-App Purchases without rooting? [Unlimited billing hack]
How to use Xmodgames for Subway Surfers Hack?
At first needed a rooted android device. You can root your device with Kingroot , iRoot, or search for root
After this download Xmodgames free apk From here.
After installation Open Xmodgames. Select "Mod" page. There you can see the name of all the  available games that can be hacked by xmodgames. Then select subway surfers game.
You can see the introduction and many other things about the game there. You will see "Install" on the last page. Press "Install" and wait until it settles mod for the game.
Now, finally, you can open the game directly, or you can even play opened with the button "Launch" tapping.
As this result, you will see this message " Congratulations !!!! You have successfully modded game."
Now, Enjoying your Games !!!!
HOW TO USE ROOT BROWSER TO HACK Subway Surfers GAMES?
Here're steps by steps to hack Subway Surfers games using the root browser are: for more information.. How to Hack Android Games Using Root Browser (Editing .xml Root File)
At first, download and install Root Browser app on your rooted android device. Download From Here43508981 (if you have it, do not need to again).
Now Open Root Browser.
Go to the Data folder ⇒ Data Folder Again.
Now, this step… Find the Folder With the Subway Surfer game name.
Once you are in your game's folder, then go to shared_prefs.
Now go to game.xml file. (game -The game which you want to hack)
Change value Like value from 18 to 99999. IN other games you can increase coins, lives, gems, gold ..(for ex: If you want to change the score for selected game, edit this line ,<int name="score" value ="0" /> write 999999999 instead of 0, or If you want to change the coin, edit this line ,<int name="coin" value ="0" /> write 999999999 instead of 0 ).
After all, click on save button.
Now going Back to the Game.
The game is Over. You Succeeded.
Download Subway Surfers Mod apk for (For Non rooted user)
Subway Surfers Mod apk Is Best Games For android. Download Subway Surfers Mod Apk ( Unlimited money and keys ) From here.
Subway Surfers v1.60.0_Mod.apk download link> http://androidapkapps.wapka.mobi/software/view/49024811 .
File Size: 58.91 MB
Download Old Subway Surfers v1.49.1 Mod Unlimited Coins and Keys.apk  from here. http://www.indishare.me/7y595azcbb2b
File Size: 51.4 MB
Hope you liked the post. Share it with your friends on Social Media. If you have any issues in installing apps like  or any new updates comment below.We are here to help you….