Hack any Game With Root Root Browser.
Hey guys, you know… you can hack android games by editing game data file as like "game.xml" root file. here's  Root Browser Help you to manage files on Root folders which simple file browser never goon There. Many of you know that the root browser is only as a file manager or file browser. But, using the root of browser, you can hack Android games. In order to hack Android games using the root browser. So you need to Rooted Android device. if your Android device rooted then see here's how to root your android. You can hack Android games, such as their resources like coins, gold, silver, power, gems, diamonds,  money, etc. From subway surfers, dr.driving, Temple Run, hill climb race and many other popular games. Here you will find the Step by Step Process to hack Android games using the root browser. Before starting the process, let you know the features of the root browser.
Most popular game: Pokemon GO Mod Apk (Hack Apk for NO Root) Download (Unlimited Hack Apk)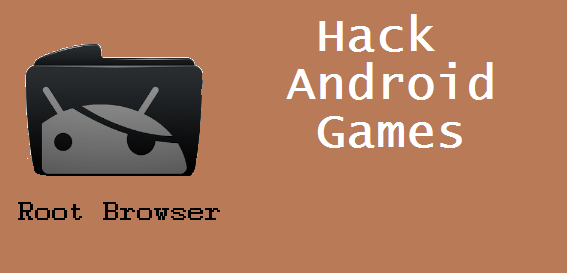 See also:
HOW TO HACK ANDROID GAMES USING ROOT BROWSER/ROOT EXPLORER/FILE MANAGER:
FEATURES OF ROOT BROWSER :
Root browser is most powerful file manager for rooted android devices. Here are some of the features of root browser. Some of the features are listed below.
View and edit any file
Batch copy/paste, zip, tar, delete, move any file or folder
 Move, copy, rename, and delete files
Two file manager panels
Change file permissions and ownership
Explore apk, rar, zip & jar files
SQLite explorer
Send files by email.
Create and delete directories (folders).
Install zips using clockwork recovery
 Add new files & folders in any directory
Bookmark any folder
Execute script files
Sort by name, size & date
Open files and folders with other apps
Change the theme (double tap home button)
Extract single files from zip/apks/jars
Search for files or folders
Show list of files with thumbnails for images.
Below the process to hack Android games using the root browser. And also, you can get to know how to use a root browser to hack android games.
See also: Lucky patcher and Hack In-App Purchases?
HOW TO USE ROOT BROWSER TO HACK ANDROID GAMES ?
Here's steps by steps to hack Android games using the root browser are:
At first, download and install Root Browser app on your rooted android device. Download From Here (if you have it, do not need to again). http://androidapkapps.wapka.mobi/software/view/43508981
Go to the Data folder ⇒Data Folder Again.
Now, this step… Find the Folder With the game name you want hack Open it.
Once you are in your game's folder, then go to shared_prefs.
Now go to game.xml file. (game -The game which you want to hack)
Change value Like value from 18 to 99999. IN other games you can increase coins, lives, gems, gold ..(for ex: If you want to change the score for selected game, edit this line ,<int name="score" value ="0" /> write 999999999 instead of 0, or If you want to change the coin, edit this line ,<int name="coin" value ="0" /> write 999999999 instead of 0 ).
After all, click on save button.
Now going Back to the Game.
Game is Over. You Succeeded.
See also:
Disclaimer: We make no guarantee possible to hack android games using Root Browser. We just share … how to possible. And Online games cannot be hacked using this root browser.
This is the simple tutorial to hack android games using root browser. If you have any doubts comment below.