Pokemon Go Tracking: So I still play Pokemon Go, trying to discover its darkest secrets. Constantly looking for a way to attract bug most common type Pokemon "Can not detect the location" and "GPS signal not found" and catch them, once'em for all. But having worked so hard, it was all lost in the end because of the alignment in the game. Now it is time to abandon all trackers and find my own tracking method. I started tracking my map of the city and finally found something that made me free from the torment of the tracker. It's time for you to do the same and to be an expert to follow Pokemon go without trackers.
See Pokemon tracker Post:
So putting all the drama side, I noticed something while catching Pokemon. After that, it became easy to capture lots of Pokemon without wasting hours of time. The new update has brought new test monitoring systems for a number of players, but time will tell whether it is effective or not. The method I use is perfect for me because I'm Pokemon in certain areas of the city every day.
This is something that I test all week and he worked as a cheat. It should be the same for everyone. All it needs is a bit of memory. You can now play Pokemon go without moving and it's also possible to catch Pokemon with Pokemon Go joystick.
Pokemon Go Tracking in Known Locations:
This method only requires your time and do not require tools or applications. In addition, it is helpful if you continue to play the game in the same areas. For now, take a look at the image below.
The image above shows the map of an area of my city. Call location A. The red circle indicates spawning Pokemon points. So every time I visit the site A, all I have to do is get in the same area marked by red circles in the map and bingo! There will be a Pokemon. The Pokémon is surely different each time, but as long as I'm here, there will be a waiting Pokémon for me.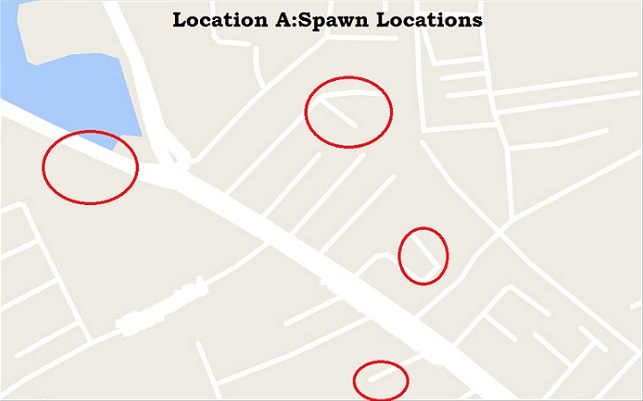 game mechanics generates a random Pokemon to time. Different types of Pokémon appear to different places, but one thing that remains the same is their spawn location. So if you know spawn points of different areas? You will actually be able to catch Pokemon instead of wasting time running around different blocks of your city.
At present, Pokémon trainers Go agreed that they actually have to get up, go outside and walk around in order to catch them all. Fortunately, fans have created several follow Pokemon cards for the game to help players determine which Pokémon can be found in the region and elsewhere.
Let me do some more lights. For example, say there are 6 spawn points in your current area and you know about them. Then the tracker game shows four Pokemon around your location. So what you need to do is check every six spawn points one by one instead of running blinding and hoping to get lucky. You will be able to find all four Pokémon from your current location and can readily be able to move to another location.
The few pictures down below are proof of what I said. If you look closely, the location is the same. It is the point of emergence of the hottest slot A of my city. Now we'll go to track Pokemon Go!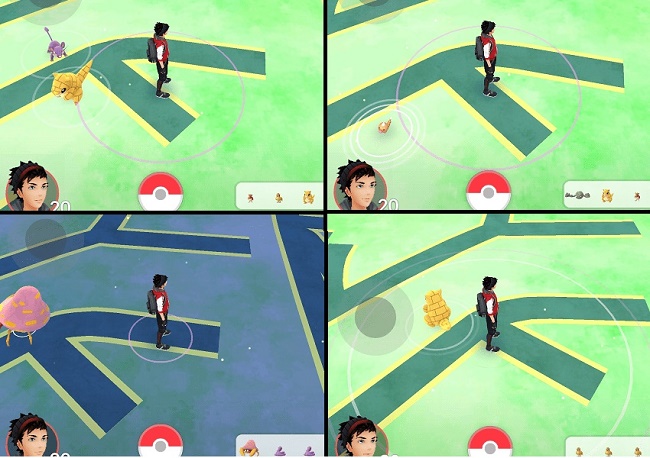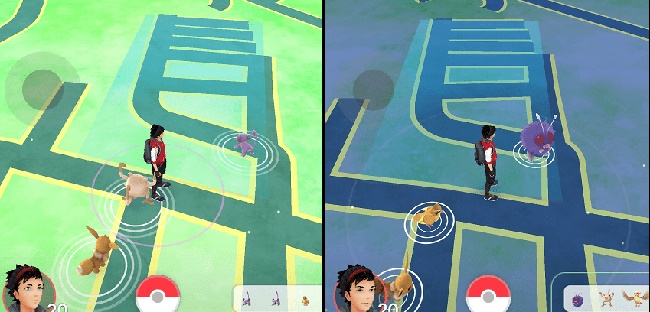 ---
Finding The Pokemon Spawn Point :
Once you know all the spawn points of different location, it becomes a walk in the park. It is time to put an end to indiscriminate hunting. Find spawn points are easy since you do not need to perform additional tasks. Here's how you can go for Pokemon go follow:
Start with the locations near your home. These areas that you visit every day so it is best to get familiar with it in the Pokemon GO.
Look for the Pokemon nearby.
When you find a Pokemon, remember its exact location where it appeared.
You can recall the location map in the game or its actual position. For example, in your garden or the nearby shopping center. It's up to you.
That's all. You can now refine the exact point of spawn by dungeon to visit the same places where you caught Pokemon before.
You will see that Pokemon will still spawn around these places.
Repeat the process for the different areas and cultivate the Pokemon will be a piece of cake. It's time to level again.
For me, spawn points are always at the end of the street and the road section. I checked for different areas of cities. And no, I'm not crazy or addicted.
Drawbacks :
There are some drawbacks of this method, but they are not very important.
It is very time. But this is not a problem if you play the game for a long time.
Search spawn locations depends on the number of Pokemon generated. If there are still some Pokemon around a certain area, locate all the spawn points will take ages.
Struggling to catch 'em all? You know this Pokemon Go tracking app still works..!
After the team behind Pokemon Go repressed many applications that helped players find Pokémon in the game of AR, there are not many options left to narrow your search.
Fortunately, Poke Radar is still standing. Indeed, he did not use the API Go Pokémon and does not violate its terms of service; instead, it is based on recommendations submitted by users to help you locate Pokemon near you on a map.
You will not only be able to find places to search for Pokemon, but also filter your search so that it displays only the areas where your Pokémon choices can be found.
Originally developed for iOS, Poke Radar is now available on the desktop and Android. However, it has not happened yet on Google Play, you'll need to download the APK file from here and install it manually.
So what do you think? Can you be an expert on Pokemon Go up with this method? No matter how the changes in the game Pokemon Tracker time, this method will always work unless the devs at Niantic change the whole game mechanics! Leave a comment down if it works for you or not.