In today's digital age, our smartphones have become an integral part of our lives, serving as our personal cameras, storage devices, and multimedia hubs. We capture precious memories in the form of photos and videos, but it's not uncommon to accidentally delete them. When this happens, it can be heartbreaking to think that those memories are lost forever. Fortunately, there are ways to recover deleted photos and videos on Android devices. In this post, we'll guide you through the process to help you retrieve those cherished moments.
Method 1. Restore Deleted Videos on Android Phone from Recently Deleted
We all know that the videos and photos you delete from the Gallery app will be kept in the Recently Deleted folder for a period of time (generally up to 30 days). During that period, you still have a chance to recover the deleted photos and videos.
Thus, if the items you deleted are still in the Recently Deleted folder, it will be easy for you to get back the deleted videos/photos from your Android phone.
To retrieve deleted videos from Android phones the Recently Deleted folder:
Step 1. Open the Gallery app and tap "Albums".
Step 2. Scroll down to click "Recently deleted".
Step 3. Tap and hold one of the videos you want to recover. Then tap to select other items you want to restore.
Step 4. Tap "Restore" to restore the deleted videos and photos.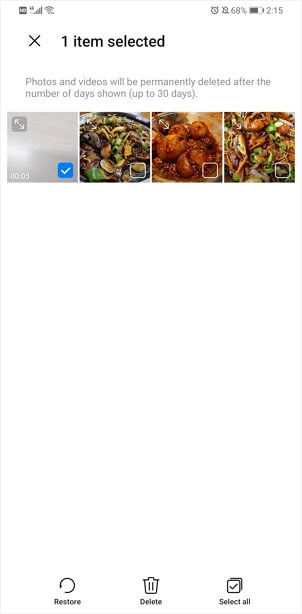 Method 2. Recover Permanently Deleted Videos on Android with the Android Data Recovery App
If you have emptied the Recently Deleted folder or the videos and photos you want to retrieve were deleted more than 30 days ago, these items are permanently deleted from your Android phone. Then how can you recover permanently deleted videos from your device?
To recover permanently deleted videos or photos from an Android phone without a computer, the Android data recovery app – EaseUS MobiSaver for Android will help. It works to recover deleted or lost photos, videos, contacts call logs, SMS, and WhatsApp messages from various kinds of Android devices.
Therefore, when you need to perform video recovery on your Android phone, it could be a good choice for you.

To recover permanently deleted videos/photos from Android phones:
Step 1. Launch the app on your phone and start scanning lost photos and videos by tapping the "START SCAN" button.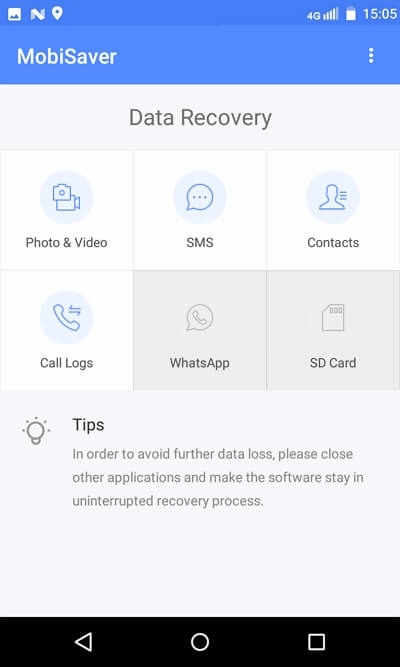 Step 2. Deleted photos and videos now appear on the screen.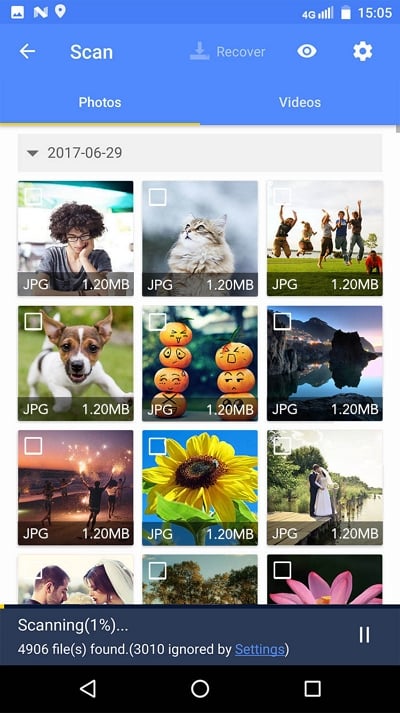 Step 3. Tap on settings. You can set preferences to let the software scan and display certain file sizes, file formats, etc.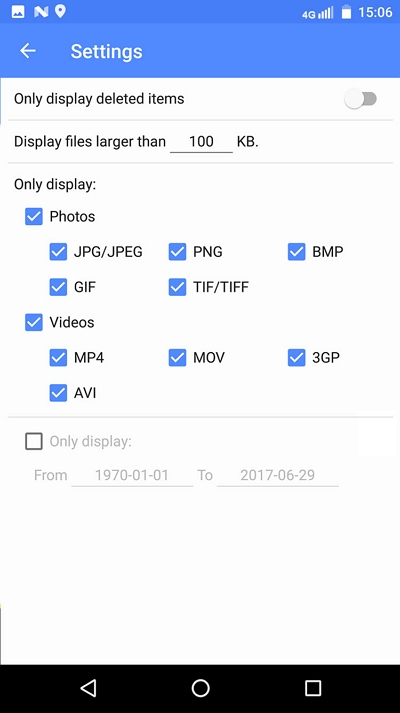 Step 4. After the scan, select displayed files and tap on Recover. Tap on the eye icon. All the recovered photos and videos are kept there.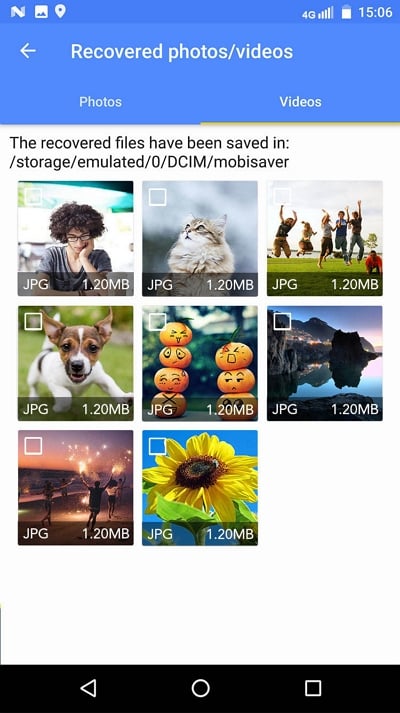 Method 3. Get Back Deleted Videos on Android via Google Photos
If you uploaded videos and photos from your Android device to the Google Photos app, then you can get them back directly from the Google Photos app, without a computer to help.
To recover deleted videos from an Android phone without a computer:
Step 1. On your Android device, open your Google Photos app.
Step 2. Tap "Menu" at the top left of your screen.
Step 3. Then, tap "Trash."
Step 4. Choose the photos and videos you'd like to recover.
Step 5. Tap on "Restore."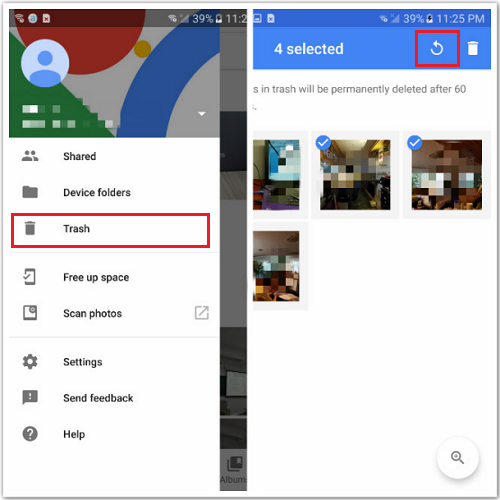 Method 4. Recover deleted videos and photos from Google Drive
If you have backed up your videos and photos to Google Drive, you can also restore deleted files from Google Drive to your Android device without a computer.
Step 1. Open the Google Drive webpage or you can log in to your Google Drive app on your device with the same account you use to backup.
Step 2. Then, you will see all your photos and videos you backed with Google Drive.
Step 3. Select the images and videos you wish to restore and download them to your device.
Conclusion:
Losing precious photos and videos can be disheartening, but with the right approach and tools, you can often recover them successfully. Remember to act quickly, stop using your device, check the Trash or Recently Deleted folder, use a third-party data recovery app, or restore from a backup to maximize your chances of recovering your cherished memories. Always make sure to back up your data regularly to prevent such situations in the future.