There is a problem that plagues beginners and advanced similar Android owners: the cursed, Unfortunately, (any app name) has stopped error. It appears when you are in the middle of using apps, and then forced to close this application. Boring, right? Fortunately, there is a way to stop it. Here's
Solve Unfortunately app has Stopped Problem
Open Settings in you android device.
Go to Developers Option. If you don't see developers option in settings, then activate developers option.
The developer option will get activated.
In developer options, you will find "Don't Keep Activities".
Most probably it will be checked, so simply uncheck it.
Now start your app or game again and it will definitely work.
If it's not work then at below for more guide…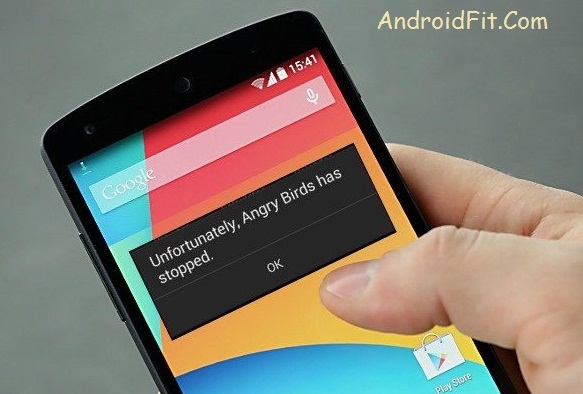 Delete app data on app storage
This problem often arises with contacts, gallery and application launchers. The procedure for solving this problem is generally always the same.
First, go to Settings on your device.
Go to Apps> App Manager
Swipe left until you find the All tab.
Scroll to the application that is causing problems, and press it.
Here you will find Clear data and Clear cache options.
Clear Cache is the option you should start with. It will get rid of stored data that enables applications to load a little faster when you start them. Deleting it means that the application will open a little slower, but your main problem could be solved. Here's How To Clear RAM on Android
Clear data will erase all application data, including files, settings and accounts, do not use this unless you have to.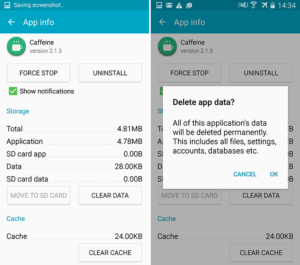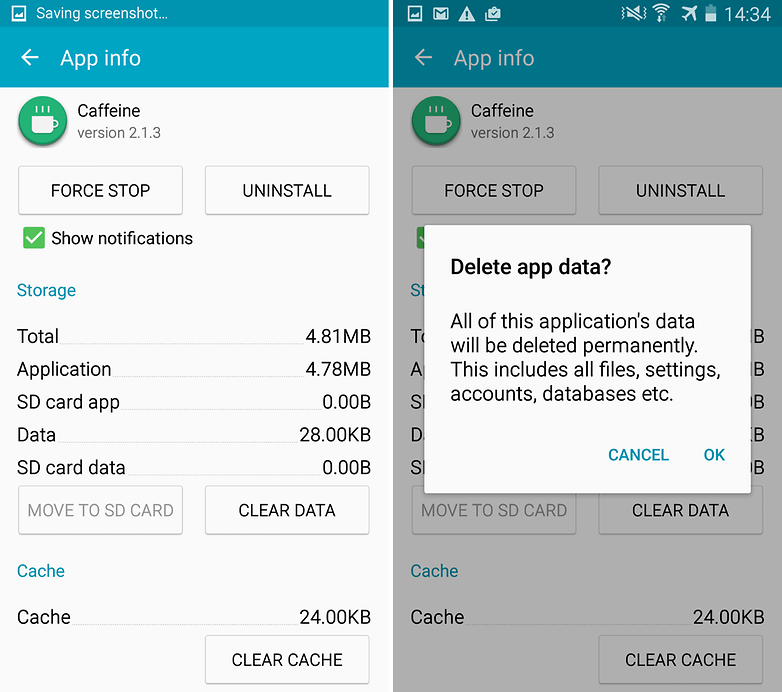 Uninstall and reinstall the application
If the application is built-in, you can also try to uninstall it, then reinstall it from the Google Play Store. Just open the Play Store app, open the menu bar on the left side and tap My apps. Find the application in question and click Uninstall, which takes a few seconds. Afterwards, you can install it again.
Must See: How to solve Google Play Store error
Turn off and on
You can also try to do a soft reset, which means simply restart your device. This is super simple and very effective if your phone has been for a long time. A soft reset your phone will power cycle, turn off and on.
It is a good idea to turn off your phone every day for a few minutes – this will help a sluggish phone with a variety of issues, whether they are related to the application, network, audio, or email.
In the last resort: do a factory reset
When the above solutions have failed, you can use the factory resetting your phone. When you perform a factory reset, make sure that you have backed up all your data first. I repeat: Backup all your data first. A factory reset will wipe your device and bring it to default, taking everything, including bugs with it. You can restore your applications and data easily afterwards, as long as you performed a backup.
For more information on factory reset your phone, take a look at our How to factory reset Android Guide.
In the case of Google Play does not work itself, the solution is a little wider: delete the cache as a first step and if that makes things unclear until, erase your data, and then uninstall all updates Play Store update.
These solutions do not solve the problem (How to solve 'Unfortunately app has stopped' errors) for you? What do you know other hotfixes for these small Android pesky problems that you can share with your colleagues beginners? Let us know in the comments section.