A new update has just been released for Pokemon Go 0.51.0 . What did Niantic change this time around? First and foremost, this update corrected a major bug where the game vibrated even if there was no Pokémon in the area.  This glitch has been around for a few weeks now. As reported by several online media outlets, the new 0.51.0 APK contains files that reference to an upcoming Pokémon GO Christmas event. Six Christmas Box icons were discovered in the new Pokemon Go 0.51.0 APK. and Niantic actually tweeted about it on December 10, but this update obviously fixes the bug in the end.
We are aware of and actively working on a fix for a bug that causes incorrect vibration notifications related to the Nearby Pokémon feature.

— Pokémon GO (@PokemonGoApp) December 10, 2016
Pokemon Go Christmas Update
As the reports arrive, we conduct a new test of the data that has been provided. We can confirm that these boxes are in the APK, but no code reference was found. The road to Silph is rather optimistic about this event that is happening soon, and we tend to agree: is this something better than waking up at Christmas with a number of gifts in Pokémon GO to open ?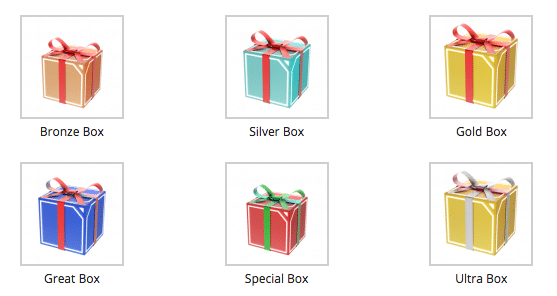 The patch notes for the new update also mention that there is a change to day and night mode, with Niantic writing that these modes "have changed to more accurately reflect the Trainer's current time of day."
That's about all, or at least that's all that there is on the surface. With every Pokemon Go update, there are always some changes made behind-the-scenes that are not publicly announced but that players discover by sifting through the code. For example, shortly before the launch of buddy Pokemon, and more recently before the launch of baby Pokemon, hardcore fans picked apart some seemingly insignificant updates to find clues about new features.
Plus, there is some code in the new update related to avatar customization, specifically the ability to change gloves and socks. Similar code has appeared in recent updates, and so it seems that Niantic is coming close to putting out a full avatar customization mode. Finally, there is code related to Pokemon genders and code related to shiny Pokemon.
There isn't all that much to suggest that a Christmas event is on its way, although the following images of gift boxes are in there:
It is not clear whether this is something that players would buy or whether it is even necessarily related to Christmas. Niantic held special Pokemon Go events for Halloween and Thanksgiving, and both times, an announcement was made on Wednesday before the party. We are a day away from Wednesday before Christmas, but so far it has not been a word of Niantic.
Of course, there is already some kind of Christmas event happening in this special Pikachu Santa-hat-worn are now on the loose, and these Pikachu will only be available right now until December 29th. But for both Halloween and Thanksgiving, players have been able to get useful bonuses like Double XP and Double Stardust, so many fans have been skeptical that just getting a hat is going to be Niantic's Christmas present this year.
APPLE WATCH CODE NOW APPEARS IN THE APP!
This is exciting news for Apple Watch owners, and hopefully will bring future support for Android wear as well! It's official now, as the new Pokemon go 0.51.0 APK contains clear code references and methods related to Apple Watch.
Niantic.Holoholo.AppleWatch
HasWatchAppleInstalled()
Many new references to the 'faces' watch and interactions are shown. The code to synchronize the KM markets appeared, as well as some other links to the main application (for example, the Pokedex). We are not able to see how Apple HealthKit has been integrated, and whether the watch itself will be involved in KM tracking.
The main application will "know" when a watch is paired with the application and seems to be able to push notifications to the watch.
It's interesting to see what options will Apple Watch support, but Few Games hinted that the watch will be able to update Eggs walking distance.
Pokémon GO updated to version 0.51.0 for Android and 1.21.0 for iOS
Trainers,

Pokémon GO is in the process of being updated to version 0.51.0 for Android and 1.21.0 for iOS devices. Below are some release notes and comments from our development team.

The bug that caused incorrect vibration notifications has been fixed.

Day and night modes have changed to more accurately reflect the Trainer's current time of day.

Minor text fixes.

—The Pokémon GO team
Source: PokemonGoLive.