Magisk Manager and Magisk Apk Download & Install on your Device

Download Magisk Manager and Magisk Apk and Installing Magisk will give you ROOT, a super powerful Systemless Interface, Magisk Modules support, and hide from tons of integrity tests like SafetyNet!
There might be a question raised in your mind that this magisk is? Magisk is the best Chainfire SuperSU alternative. Topjohnwu is developing Magisk Manager. If you installed SuperSU on your device, you may have noticed that you can not run banking applications on your Android device.
You could be confused about what rooted? We can say that rooting gives you the privilege of changing the software code on the device or installing other software that the manufacturer usually does not allow you. You can find out more about rooting Android phone
Magisk, meaning everything is (back) under control
But let's admit that in your case it is not so rosy. In fact, any application (eg to the bank) does not work, because it detects that you have a rooted phone. There is nothing to panic about, there are a lot of hiding root solutions, so everyone interested should rather deal with it.
I have been using the Magisk application for some time on the phone ( not available on Google Play) thanks to which it not only controls what application can have access to the root (something like SuperSU, SuperUser), but also help me pass the SafetyNet test:
Note: Make sure that you take a complete backup of your Android device before following this procedure.
Magisk Manager and Magisk Apk Download & Install
Stable Magisk Version: v21.0
Beta Magisk Version: v21.0
Magisk Manager Version: v8.0.2
Note: If you already have Magisk installed, it is strongly recommended to upgrade directly via Magisk Manager
Instructions for installing the first time are presented below:
Installation Instructions
If you plan to flash a custom kernel, flash it AFTER installing Magisk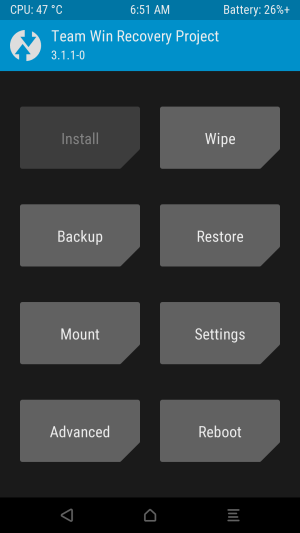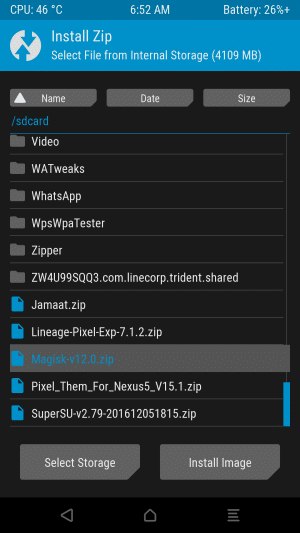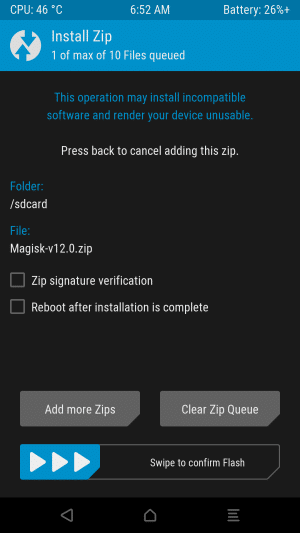 Make sure to remove any other root, your best bet would be restoring your boot image back to stock
Via custom recovery:
Download the latest Magisk zip file from above
Reboot to a custom recovery and flash the flashable zip
Reboot to system, and check whether Magisk Manager is installed and the version matches the latest one in the OP
If for some reason Magisk Manager isn't installed/upgraded automatically, please install/upgrade it manually!
How to Install Magisk Latest Version on Android [Non-Rooted Phones]
Via Magisk Manager (Only support v14.0+):
This method does not need root, and also does not require a custom recovery.
However, you MUST have a stock boot image dump beforehand, and you also have to be able to flash the patched boot image, either through fastboot/download mode or ODIN
Install the latest Magisk Manager
If you're planning to flash the patched boot image through ODIN, go to Settings > Update Settings > Patched Boot Output Format, and select .img.tar. For normal users leave it as the default .img
Press Install > Install > Patch Boot Image File and select your stock boot image file
Magisk Manager will now patch your boot image, and store it in

[Internal Storage]/MagiskManager/patched_boot.img[.tar]

Copy the patched boot image to your PC. If you can't find it via MTP, you can pull the file with ADB:
adb pull /sdcard/MagiskManager/patched_boot.img[.tar]
Flash the patched boot image to your device and reboot. Here is the command if using fastboot:
fastboot flash boot /path/to/patched_boot.img
Magisk Install Via TWRP:
Download Magisk v15 zip file from above.
Place the zip file in your internal storage and remember that location.
Reboot your phone into recovery ensure that you have a custom recovery such as TWRP is installed on your phone.
Now, click on the Install button in the TWRP recovery.
Navigate the Magisk-v15.zip on that location.
Now, install the zip file on your device and wait till it is getting installed on your device.
You have successfully flashed the Magisk-v15.zip on your device.
Reboot your phone and see if it works on your device.
Download Magisk manager and Install it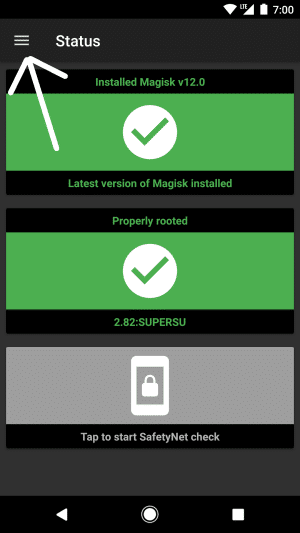 Download Magisk manager from above
Open it and then you will see magisk is installed on your Android device.
Magisk Manager
You can install the Magisk Manager on any device. If you want to use the magisk on your device, then you need a rooted Android device with a TWRP recovery. If you don't have a TWRP recovery, then you can install the Magisk Manager Android application on your device, and you can enjoy the system less rooting on your device.
You can use the magisk manager application in rooted and as well as non-rooted Android devices. If you have a non-rooted Android device, then you can root your phone with the Magisk 14. You need to flash this zip file, and you can install the Magisk on your device.
Magisk Manager has the download section, and you can download the module with the help of the Magisk Manager application. Just swipe to the left, and you can install the magisk manager.
Additional packages
In addition, in the application you will find a large list of additional packages to download, so you can additionally "tune" your phone (of course, I recommend caution, and remember that … yes, you do it at your own risk).
The list is quite long with the Xposed framework, by many users of rooted Android phones extremely valued/liked.