Your Android device's serial number, also known as the IMEI (International Mobile Equipment Identity) number, is a unique identifier that distinguishes your device from others. This serial number is essential for various purposes, including warranty claims, device tracking, and service activation. While it is important to keep this information accurate and secure, there may be situations where you need to change the serial number of your Android device. In this guide, we'll explore the reasons behind wanting to change the serial number and provide a step-by-step tutorial on how to do it.
Disclaimer: Changing the serial number of your Android device may violate warranty agreements and local laws. This guide is for educational purposes only, and we do not endorse or encourage any illegal activities or unethical use of this information. Proceed at your own risk.
Reasons for Changing the Serial Number
Before we dive into the process, it's crucial to understand why someone might want to change the serial number on their Android device. Here are some common reasons:
Privacy Concerns: Some users are concerned about their privacy and want to prevent their device's serial number from being tracked by third parties.
Repair or Replacement: If you've had your device repaired or replaced, the new hardware may have a different serial number. Changing it to match the original can help maintain warranty coverage.
Unlocking or Unblocking: In some cases, changing the serial number may be attempted to unlock a device or bypass network restrictions. However, this is often illegal and unethical.
Testing and Development: Developers and testers may need to change the serial number temporarily for debugging and testing purposes.
Reselling: Some individuals may attempt to change the serial number to deceive buyers when reselling a device. This is both unethical and illegal in many places.
Important Note: Changing the serial number of your Android device often requires root access. Rooting your device can void its warranty, and it may lead to potential security risks. Make sure you fully understand the implications before proceeding.
Change the Serial Number of Your Android
Step 1. First of all, you need a rooted Android as the Xposed installer can be only installed on a rooted Android, so Root your Android to proceed.
Step 2. After rooting your Android device, you have to install the Xposed installer on your Android, and that's a lengthy process, for that, you can proceed with our Guide to Install Xposed Installer On Android.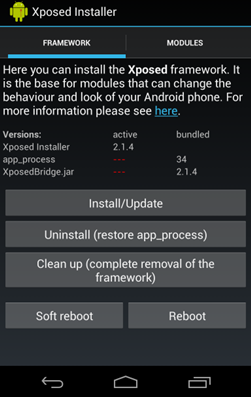 Step 3. Now after having the Xposed framework on your Android, the only thing you need is the Xposed module Serial Number Changer that will allow you to change the serial number of your Android device.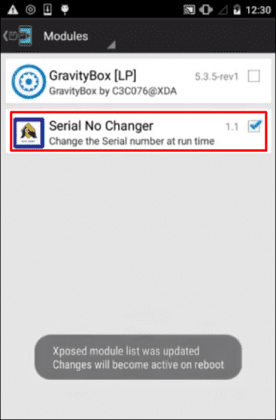 Step 4. Now install the app and launch it on your Android and you just need to provide superuser access to the app to proceed, and after that, you need to reboot your Android device for the proper working of the Android. Now launch the app and then enter the serial number that you want to set on your device.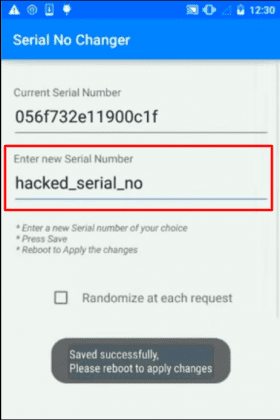 Step 5. Now you need to reboot your device and then go to Settings > About Phone > Status > Serial Number to find out if your serial number has changed or not.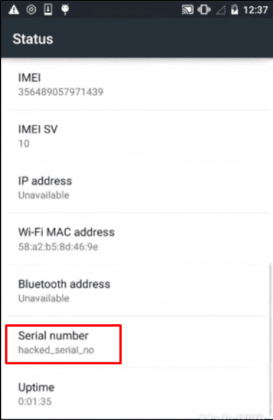 Conclusion
Changing the serial number of your Android device is a complex and potentially risky process that should not be undertaken lightly. It may lead to warranty issues, legal problems, and security vulnerabilities. Always make sure to understand the implications and legal consequences before attempting such modifications. In most cases, it's better to address privacy and other concerns through legitimate means or seek professional assistance when necessary. Your device's serial number is a vital component of its identity, and altering it should be done responsibly and ethically.