Streaming platforms have become an integral part of our entertainment landscape, offering a plethora of content to cater to our diverse tastes. One such platform is Zeus, known for its exciting range of videos, series, and documentaries. If you're eager to explore what Zeus has to offer but want to test the waters first, you're in luck. In this post, we'll guide you through the process of getting a Zeus free trial in 2023, allowing you to watch your favorite videos without any cost.
What is Zeus?
Zeus is a streaming platform that offers a wide variety of content, including reality shows, documentaries, and original series. It has gained popularity for its unique and exclusive content, making it a favorite among fans of reality television and urban culture. From behind-the-scenes glimpses of celebrities' lives to thought-provoking documentaries, Zeus has something for everyone.
Subscribe To Zeus Network Free Trial 2023
There is no free trial available for the Zeus network. However, you can apply promo codes and offers to get a free trial of Zeus. If you have a promo code for a free trial, then you can subscribe to the Zeus network by following the steps given below-
On the home page of the Zeus Network website, click on the Subscribe Now button.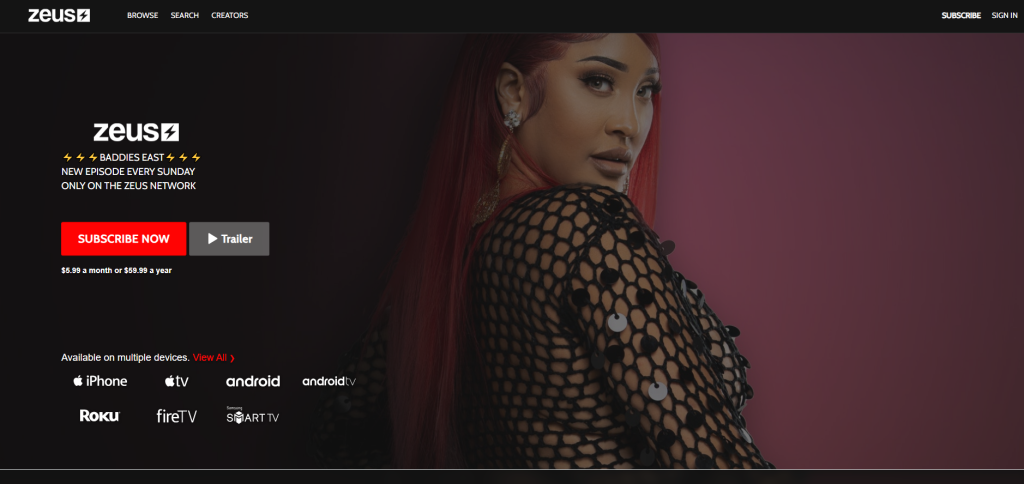 You will be asked to select the plan first.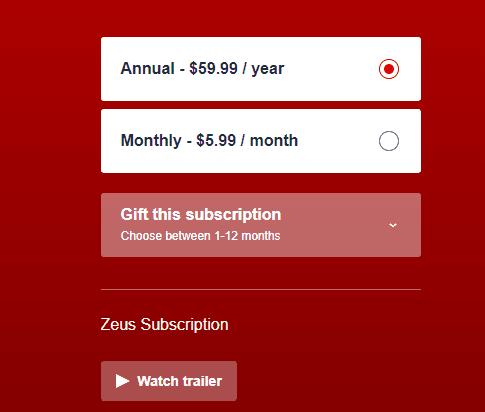 After selecting the plan, scroll down to the Create Your Account page.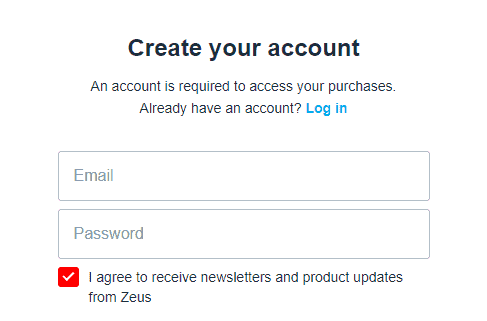 You will have to enter your Email and Password now.
If you want to get newsletters and product updates, then check the checkbox under the Create your account section, else uncheck it.
Under the Payment Details section, enter your card details, i.e., name on card, card number, month, and year.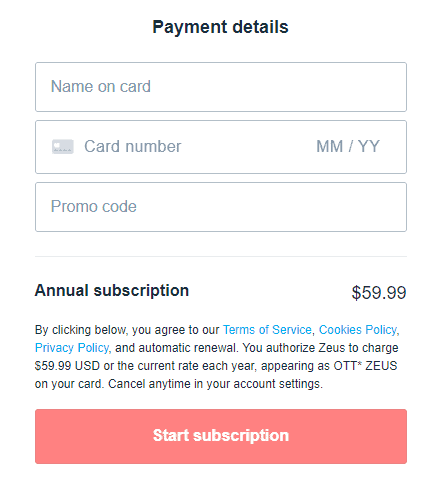 After this, enter the Promo Code for the free trial.
Once you are done filling in all the details, click on the Start Subscription button.
Device Supporting Zeus Network
Zeus Network is supported by various devices, such as
Apple TV
iOS devices (iPhone and iPad)
Android Phone and Tablet
Roku
Android TV
LG TV
Samsung TV
Fire TV
Chromecast
PC
Mac
Zeus Network Subscription Plan
You can either go for the monthly plan or the year plan of the Zeus network. Given below are the plans offered by Zeus Network-
Monthly – $5.99/month
Yearly- $59.99/year
Once your trial period is over, you'll need to decide whether or not you want to continue using the Zeus Network service. If you do, you'll need to select a subscription plan and provide payment information to continue accessing the content. If you don't want to continue, you can simply cancel your subscription before the trial period ends to avoid any charges.
Zeus Promo Codes for Free (June 2023)
ZEUS99
ZEUSBIGPAYDAYTREAT
APPARELFORYOU
ZEUS77
ZEUS88
Conclusion
Getting a Zeus free trial in 2023 is a great way to explore the content this streaming platform has to offer without committing to a subscription right away. Remember to check the Zeus website for any ongoing promotions or trial offers, and follow the steps outlined in this guide to start enjoying free videos, series, and documentaries. Whether you're a fan of reality TV or interested in thought-provoking documentaries, Zeus has something that will pique your interest. Happy streaming!