Snapchat is a popular social media platform known for its ephemeral nature, where messages and media disappear after being viewed. However, users often encounter various symbols and icons on the app, and one of the most commonly asked questions is, "What does the X mean on Snapchat?" In this post, we'll delve into the significance of the X symbol and provide you with steps to remove it.
What Does the X Mean on Snapchat?
The "X" on Snapchat next to a friend's name signifies that you and that person are no longer friends on the platform. This symbol appears in your chat list, and it indicates that the connection between you and that friend has been severed. In other words, you have either removed that person as a friend, or they have removed you.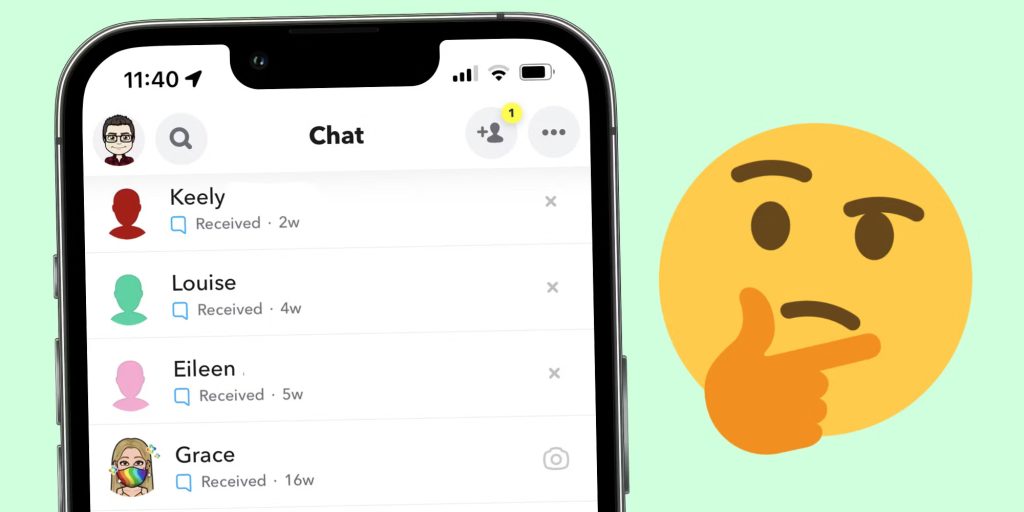 When you see the "X" next to a friend's name, it means you can no longer send Snaps, Chat, or view each other's Stories until you re-add them as a friend. This is Snapchat's way of visually informing you that the friendship has been terminated.
Common reasons for the "X" appearing on Snapchat include privacy concerns, disagreements, or simply cleaning up your friend list. If you want to reconnect with someone who has an "X" next to their name, you can send them a friend request, and once they accept it, the "X" will disappear, and you'll be friends on Snapchat again.
Why Would You Remove Someone on Snapchat?
There are several reasons why you might choose to remove someone on Snapchat:
Privacy Concerns: Privacy is a major concern on social media platforms. If you feel uncomfortable with someone having access to your Snaps, Chats, and Stories, you might choose to remove them as a friend to protect your personal content.
Change in Relationship: Sometimes, your relationship with a friend or acquaintance might change, leading you to remove them on Snapchat. This could be due to conflicts, a falling out, or simply growing apart.
Unwanted Messages or Content: If someone is constantly sending you unwanted or inappropriate messages or content, removing them can be a way to prevent further communication and maintain a more positive experience on the platform.
Decluttering Your Friend List: Over time, your friend list on Snapchat can become cluttered with people you no longer interact with or whose Snaps you're no longer interested in. Removing inactive or unwanted friends can help streamline your Snapchat experience.
Changing Interests: Your interests and preferences may evolve over time and the content that a friend shares might no longer align with your interests. In such cases, removing them can help curate your Snapchat feed to better suit your current interests.
Privacy Settings: Sometimes, you might remove someone temporarily due to privacy settings. For example, if you set your account to only receive Snaps and Chats from friends, removing someone and re-adding them can be a way to ensure they're on your approved list.
It's important to note that removing someone on Snapchat is reversible. You can always send them a friend request to re-establish your connection if you change your mind or if your circumstances change. Snapchat is designed to be flexible, allowing users to control their friend list and privacy settings to suit their needs and preferences.
How to Remove the X on Snapchat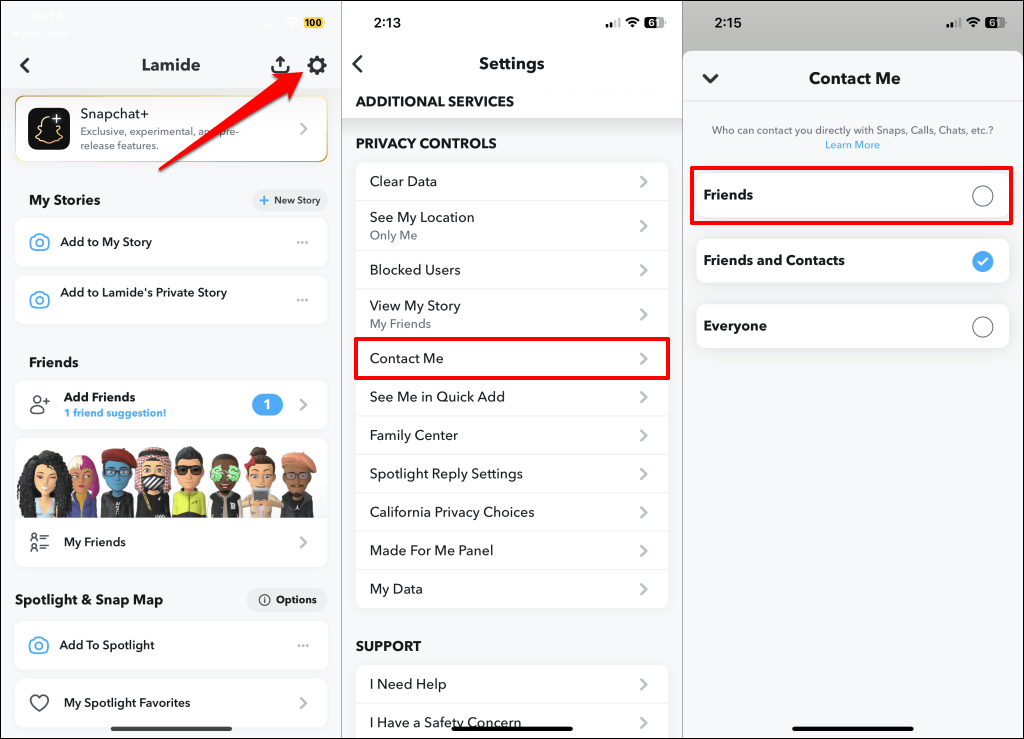 To remove the X symbol on Snapchat, you'll need to re-add the friend from whom you've been disconnected. Here's a step-by-step guide on how to do it:
Open Snapchat: Launch the Snapchat app on your device.
Access Your Profile: To access your profile, tap on your Bitmoji or your profile picture in the top left corner of the screen.
Go to Your Friends List: Under your profile, tap on "My Friends" to view your list of Snapchat friends.
Locate the Friend with the X: Scroll through your list of friends to find the person with whom you want to re-establish a connection. You should see the X symbol next to their name, indicating that you are no longer friends.
Send a Friend Request: To remove the X and become friends again, tap on the X symbol next to their name. This will send them a friend request.
Wait for Confirmation: Once the other person accepts your friend request, the X will disappear, and you'll be friends again on Snapchat.
It's important to note that the other person must accept your friend request for the X to disappear. Until they accept the request, you won't be able to send them Snaps, Chats, or view their Stories. Additionally, keep in mind that if you previously had any chat history or Snaps with that friend, they might be deleted when you remove them, so make sure to save any important conversations or content before doing so.
Conclusion
The X symbol on Snapchat indicates that you and a friend have removed each other as friends on the platform. Removing someone can be due to various reasons, such as privacy concerns or disagreements. To remove the X and restore your connection, follow the simple steps outlined in this blog post. Remember that Snapchat is all about connecting with friends and sharing moments, so use this feature wisely to maintain a positive and enjoyable social media experience.