Xiaomi has emerged as a prominent player in the global smartphone market, offering feature-rich devices at competitive prices. The company's MIUI (Xiaomi User Interface) is a key part of its success, providing a customized Android experience with a plethora of features. However, depending on your location and preferences, you might want to change your region settings in MIUI. In this post, we'll explore the reasons behind choosing the best region for your Xiaomi device and guide you through the process of changing regions in MIUI.
Why Change Regions in MIUI?
Changing your region in MIUI might not be something you consider often, but there are several compelling reasons why you might want to do so:
Language and Localization: By changing your region, you can ensure that the language and localization settings of your device are aligned with your preferences. This is especially important if you've moved to a new country or prefer using your device in a language other than the default.
App Availability: Some apps and services are region-specific, and by changing your region, you can access a wider range of apps that might not be available in your default region.
Content and Services: Certain region-specific content and services, such as themes, wallpapers, and Xiaomi Cloud services, may vary based on your region. Changing your region can grant you access to a wider array of choices.
Updates and Features: Xiaomi often releases updates and new features on a region-by-region basis. Changing your region might enable you to receive updates and access features that are not yet available in your default region.
Changing Regions in MIUI: Step-by-Step Guide
Now that you understand the benefits of changing regions in MIUI, let's walk through the process step by step:
Step 1: Open Settings Unlock your Xiaomi device and locate the "Settings" app icon. It's usually represented by a gear or wrench icon. Tap on it to open the Settings menu.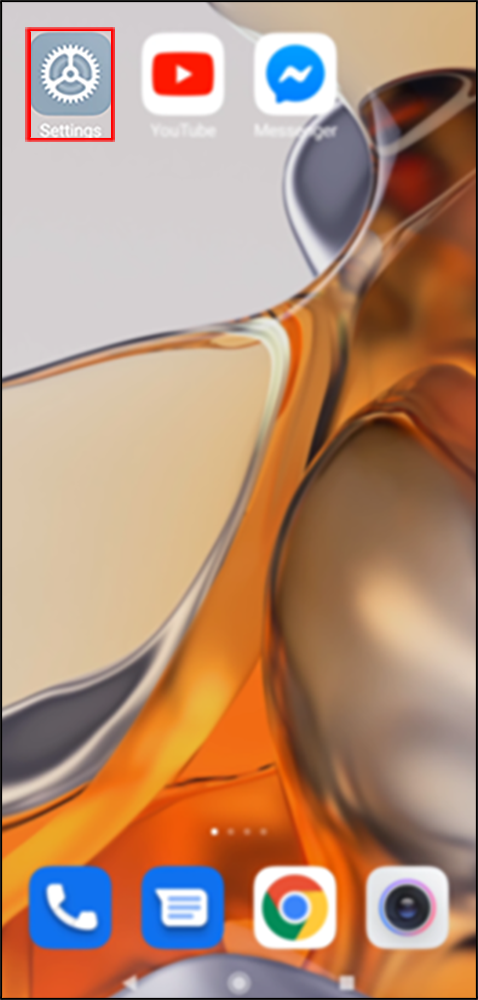 Step 2: Navigate to Additional Settings Scroll down within the Settings menu to find and tap on the "Additional settings" option. This section contains various advanced customization options for your device.
Step 3: Access Region Settings In the "Additional settings" menu, scroll down further until you find an option related to your device's region. This might be labeled as "Region," "Region and language," or something similar. Tap on this option to proceed.
Step 4: Choose Your New Region Within the Region settings, you'll see a list of available regions. Each region will likely have its own language and localization settings, as well as specific content and services. Browse through the list and select the region that aligns with your preferences.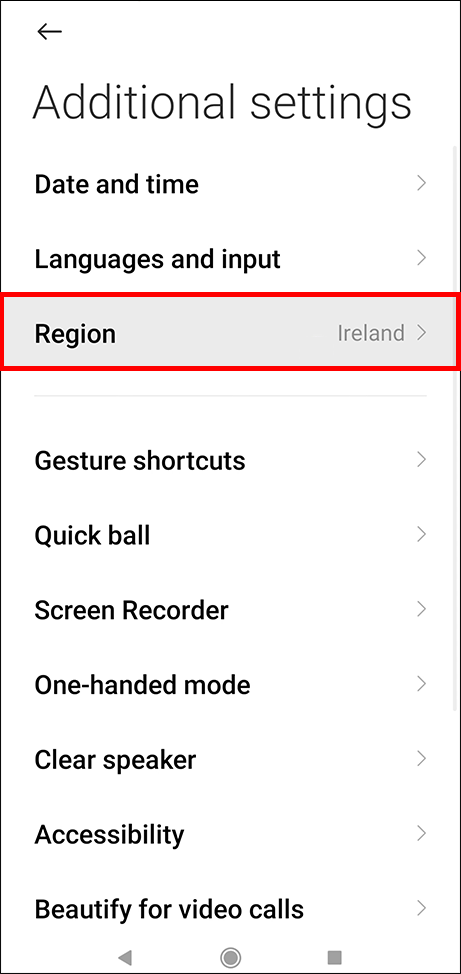 Step 5: Confirm the Region Change After selecting your desired region, you'll likely receive a prompt asking you to confirm the change. This confirmation step is essential to prevent accidental changes. Review the information and make sure you're comfortable proceeding with the region switch.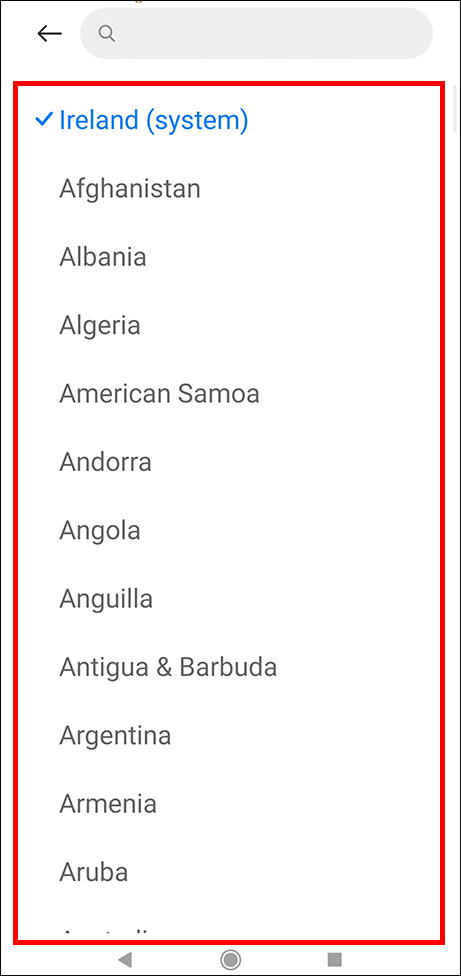 Step 6: Reboot Your Device Once you've confirmed the region change, you'll need to reboot your Xiaomi device. This step ensures that the new region settings take effect across the system. You can usually reboot your device by holding down the power button and selecting the "Restart" option.
Step 7: Check Settings and Content After your device has restarted, navigate back to the Settings menu and explore the changes. Check if the language, localization, and other settings have been updated according to your new region. Additionally, you might notice differences in available themes, wallpapers, and services.
Step 8: Adjust Apps and Content Keep in mind that changing your region might affect app compatibility and content availability. Some apps may need to be reinstalled or updated to work properly in the new region. Similarly, you might need to reconfigure widgets, wallpapers, and other customized settings.
Step 9: Address Any Issues If you encounter any unexpected behavior, app issues, or discrepancies in content, review the changes you made in the region settings. If necessary, consider reverting to your previous region or adjusting your device's settings accordingly.
Important Notes:
Changing your region might lead to changes in system behavior, app behavior, and content availability. Be prepared for these adjustments.
Some apps might not function properly after a region change. You may need to check for updates or alternative apps that are better suited to your new region.
Back up your important data before making any changes to ensure you don't lose essential information.
By following these steps and keeping the potential considerations in mind, you can successfully change regions in MIUI and tailor your Xiaomi device's experience to your preferences.
Considerations and Caveats
Considering the potential implications of changing regions in MIUI is crucial to ensure a smooth experience. Here's a more detailed look at some considerations and caveats:
App Compatibility and Functionality: Some apps might be optimized for specific regions due to legal, regulatory, or cultural differences. Changing your region could affect app functionality or cause some apps to behave unexpectedly. For instance, certain banking or payment apps might not work properly if they are region-specific.
Content Availability: While changing your region might grant you access to region-specific content and services, it could also restrict your access to content that was available in your previous region. For example, certain region-specific themes, wallpapers, and Xiaomi services might not be available in the new region.
MIUI Updates: Xiaomi often releases MIUI updates and features in a staggered manner, rolling them out to different regions at different times. Changing your region might influence when you receive updates or new features, potentially delaying or accelerating their availability.
Warranty and Support: Xiaomi devices are often associated with regional warranties and support. Changing your region might impact your ability to receive warranty services or customer support if your device encounters issues. It's advisable to check the warranty terms for your new region.
Data Loss and Backup: As mentioned earlier, changing your region could potentially lead to data loss, especially if you're required to perform a factory reset during the process. Make sure to back up your important data, including contacts, photos, and documents, before making any changes.
Customizations: If you've customized your device extensively, such as with custom themes, icons, or settings, changing regions might revert some of these customizations. You may need to reconfigure your device to match your preferences.
Mi Account and Services: Some Mi Account services, like Mi Cloud, might be tied to specific regions. Changing your region could lead to changes in how these services function. Additionally, your Mi Account might be subject to regional restrictions for security reasons.
Region Lock and Activation: Xiaomi devices sometimes come with region-specific locks or activation requirements. Changing regions might impact how your device is activated or whether certain features work properly.
Localized Services: Certain region-specific services, such as Xiaomi's payment services or local partnerships, might not be available in all regions. Changing your region might limit your access to these services.
Future Changes: Keep in mind that you can change your region settings in MIUI, but it might not be a one-way process. If you decide to change your region again in the future, you could encounter similar considerations and potential complications.
Conclusion
Choosing the best region for your Xiaomi device in MIUI is a strategic decision that can enhance your overall user experience. Whether it's about accessing region-specific content, using your device in your preferred language, or staying up-to-date with the latest features, changing your region can be a valuable customization option. By following the step-by-step guide outlined in this blog post and considering the potential implications, you'll be well-equipped to make the right choice for your Xiaomi smartphone.