How to Root LG G5 (H850) and Install TWRP Recovery img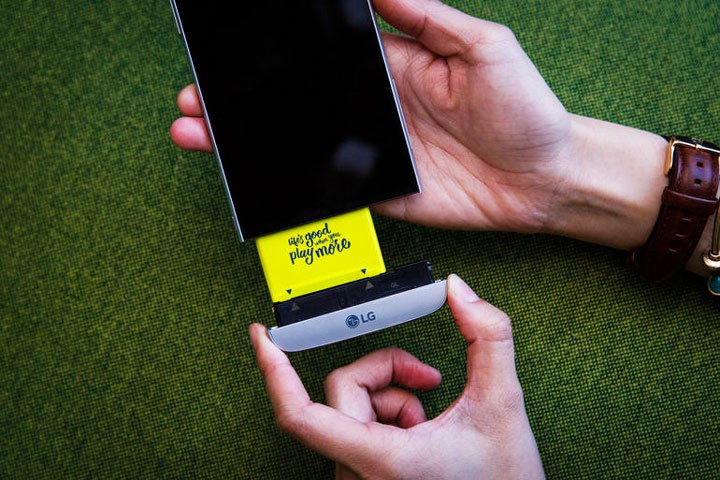 LG recently released LG G5 (H850) official bootloader unlock tutorial. You can follow this tutorial to unlock the bootloader of your G5 LG. If you managed to unlock the bootloader of your LG G5 (H850), you should be waiting for a method to root your device. Here is a step by step tutorial to install TWRP and root your LG G5 (H850).
Before starting the procedure, you must back up all your files / data on your computer. Proceeding with the tutorial below will wipe all your device. In addition, there is no way to install the system stock uprooted now to proceed if you are sure to stay rooted.
Prerequisites
Downloads for Root LG G5 (H850) and Install TWRP
Root LG G5 (H850) and Install TWRP Recovery img
1) Setup ADB and Fastboot on your PC using the link above tutorial. Minimal open fastboot and ADB on your PC.
2) Download SuperSU.zip file from the link above and copy it to the external SD card to avoid any problems. Do not adjust the external SD as adoptive storage.
3) Now Enable USB Debugging option. Then connect your LG G5 (H850) phone to your computer via a USB cable. See here >> How to Enable USB Debugging Mode on any Android device
4) Now type the following command in the Minimal ADB and Fastboot the window to restart your device into Bootloader Mode:
adb reboot bootloader
5) Download the file of a TWRP .img from the link above and copy it to the Minimal ADB and Fastboot folder. Then following command to install TWRP on your  LG G5 H850:
fastboot flash recovery twrp-3.0.2-0-h850.img
6) Now you need to boot your device into TWRP for it stick to your LG G5 H850. If you boot your device into Android TWRP would be replaced by a stock recovery. To do this, unplug the USB cable and remove the battery. Replace the battery and boot into recovery mode:
Press and hold the Volume button and the Power button at the same time.
Once you see the LG logo on the screen. Release the power button and then quickly press again (never let volume down).
Hold until you see the Factory Reset screen. Click the factory reset screens, by clicking Yes.
7) Once in TWRP, select Install and navigate to the external storage where you copied the  SuperSU zip file. Then select the SuperSU zip file and drag to confirm the installation.
8) Now Reboot the system.
---
See also: 15 Best Root apps for Rooted Android
Congrats! You have successfully rooted your LG G5 with TWRP img. Enjoy rooted device and customize it to suit your needs.
Need help? Leave your questions in the comments section below.