If you still experience the dreaded Pokemon Go "Unable To Authenticate Error", you may have to realize that the majority of people affected by this problem have Pokemon Trainer Club account. So if you are still looking for a solution, here are a few that you can try right now.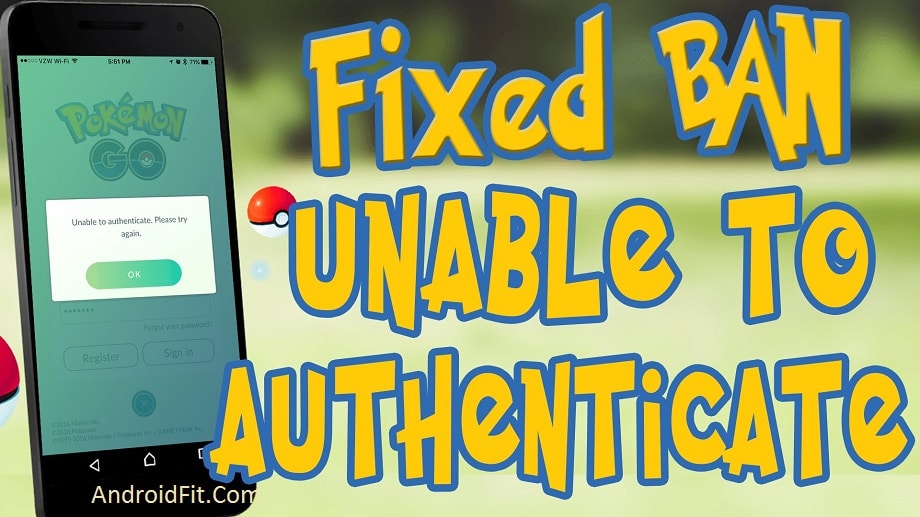 How to Fix Unable To Authenticate Error
A number of users have reported about this "Unable to authenticate" error problem when you try to connect to the game with their  Pokemon Trainer Club login . While some feared their accounts were banned, it seems that the problem is mainly with the server overload. At the time of this writing, Pokemon Go servers in the United States were actually down. You can check the status of Pokemon Go servers here. On the official website of Pokemon GO troubleshooting, they also recognize the problems with the servers. The best solution to this problem once the servers mount is wait and try again, or to sign up via a Google account. Google accounts do not appear to have authentication issues as frequently as the first club accounts. Just keep in mind; if you have a Pokemon Trainer Club account you already use, your progress will be reset.
Some users suggested that when they arrived on the matter, they thought that their accounts had somehow been banned. However, the problem is not! It seems that, due to the huge success of the game servers in different countries around the world have been unable to cope with demand. And as such this server problem could be the reason for the authentication problem.
This problem seems to arise when players have created more than one Pokemon Go account. If you create two accounts – for example, one using Google and another with Pokemon Trainer Club – then you are probably experiencing this problem. The way to solve is to log out of your account via the Settings menu and sign in with the first account that you used and use it exclusively.
Alternative: Fix Unable To Authenticate Error on Android
Now suggest you to using Fake Location(as like Fly GPS, Fake Location Spoofer Free) to Fix Pokemon GO Unable To Authenticate Error on Android. When you do that, you must define your position as somewhere in Austrailia, say Queensland and click the play button in the bottom right corner. You should now see an icon for the application in your notification center at the top of your screen.
Here's tutorials about this:
Next, go to your Applications menu and search Pokemon Go, select it, and then clear the data and cache. Then reopen the application and you have to start the game and create your character. I realize that this means that you have lost all your current progress, but at least (fingers crossed), you'll be able to play the game. Please let us know in the comments below if you have a chance with these methods.