PokeLock is an amazing app that enables you to lock the screen while playing Pokemon GO without suspending the game with Poke Lock app. Yeah, the thing we've all been asking for?  Pokemon Go and other games stop running when the screen is turned off. It's block all touch input and soft buttons, while keeping the active game alive. Poke Lock handles that gracefully.  It's here.
How to Lock Screen while playing Pokemon GO with Poke Lock: Power Battery Saver
We usually run when the eggs hatch and usually, the screen is not something we want on. It does not really matter if the phone is in the back / front pocket or a running belt, he has never used.
PokeLock allows you to "lock" the screen using – it is not a deep-locking system, over a black overlay that turns off the screen presses. You can unlock the screen by double registration and possibly entering a lock pattern.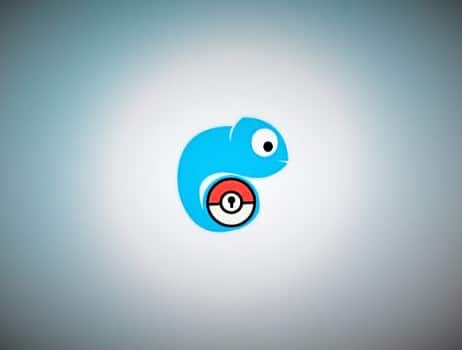 The application works honestly amazing. It is simple, a bit crowded with ads and Rate us / Share, but the basic functionality is incredible. The application has some crazy features like "Remove PokeLock on incoming call" which also works very well.
Here's a quick feature list about Poke Lock:
Recognize running apps and auto lock the screen
Double or Triple Tap to unlock
Shake to unlock, Power button to unlock, Remove lock on phone call etc.
Transparent Lock if you don't like the black overlay
Shows a black screen and blocks all touch input (Home, Back & Recent Apps buttons, just as your regular screen lock), but does not stop the currently running game.
Keeps the phone alive, not allowing for the screen timeout to lock and sleep the device.
Automatically shows a floating Poke ball lock button, when you enter Pokemon Go (or any configured app), so that you can easily start saving battery.
Poke Lock is secured with pattern lock (the dots pattern to unlock) , so that you can safely put your phone away or put it in a pocket.
Poke Lock also provides transparent mode, making the lock invisible (instead of black), so that you can easily watch YouTube™ videos without the accidental exits. Great for small kids, toddlers or people with clumsy fingers.
Automatically starts the black screen lock, when you don't interact with the game – inactivity timeout lock (Pro version only).
Poke Lock does not rely on motion sensors like Pokemon Go's battery saver, which makes Poke Lock much more efficient the default battery extender.
You can download it for Android here. Sorry iPhone players.
Read more:
Play Pokemon GO without Moving in Android (Pokemon go Fly GPS)(No Root)
We tested the app for a while now. The only thing we can say is stop what you are doing and to download this application. It is good.