Here's will be learn how to fix your GPS signal not found error, when playing Pokemon Go. As the same problem on any location based not found error in your android device.
Pokemon Go is the most popular game of 2020, but the most favorite game of the people who beats all records of any game in recent years. The game is officially released in some areas, but in some areas it is still not out. People everywhere want to download and play Pokemon Go unofficially but they lead errors as, Signal and GPS location, not found errors. In this article you will be able to learn "How to Fix GPS Signal Not found error on Pokemon Go (Error on Location Not found)"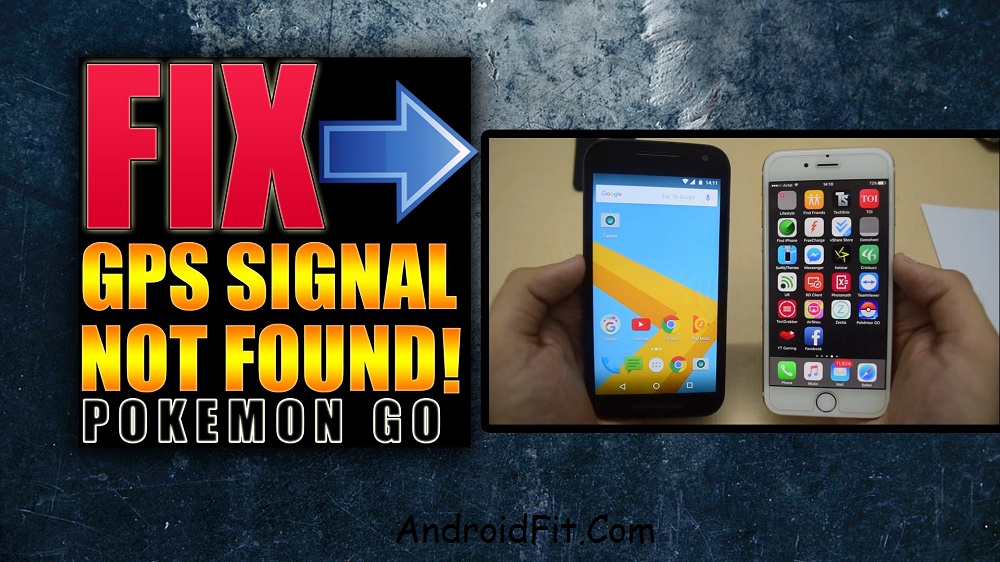 If you download Pokemon Go and displays the location error, and once you try this guide to install the game. If this guide does not work then follow the guide below to troubleshoot error problems.
How to Fix Pokemon Go "GPS Signal Not Found"
Some users Pokemon Go face Location errors when playing the game and the game is unable to access your location. Most often this occurs when you have not activated your GPS signal or a source of complete localization. You must go to settings to enable full location sources.
How to Fix GPS Signal Not found error on Pokemon Go (Error on Location Not found)
Follow the steps below to Fix Pokemon Go Error on "GPS Signals and Location not found Error"
As I mention above that you need to enable the GPS. If it already enabled then turn it off and again turns on.
After the GPS now allow the GPS, WiFi, and mobile Networks on. But not the GPS only option.
Now, if you are using Android device then you must have enable the Developer options. In developer option and Allow Mock Location.  do it as in screenshot.
(If available) Now go to settings > Apps and find out Pokemon go app. scroll down to app permission then  tap on MODIFY button and check for all option allowed/enabled.
Now open your Pokemon go game and login with this… this may be seen GPS Signal not found again, but don't worry about it… wait some time for fully  loading..
I hope this trick work for you and enjoy for game..
Still getting a Pokemon Go GPS error?
Sometimes close and rapid re-opening is all you need to reconnect to find a GPS signal and return to the game as Close the app and reload it again.
Return to the Home screen, if you can, by pressing the Home button.
Now go to settings > App Manager > Pokemon GO, then tap force close button.
(Optional) Best if you use ram cleaner (with together)
Press the Home button to enter the home screen.
Tap on the Pokémon Go to reenter the Game.
Read Also: 
That's all. This will help solve the Pokemon Go game location errors. This will also solve the GPS signals.  If you are still faced with these problems and more question about "How to Fix GPS Signal Not found error on Pokemon Go", then Comment below with your problems . We will try to solve this problem. 😉