OverClock an Android Device: There are many Android users who like to improve the performance of their Android device and apply adjustments and changes. They find new ways to improve and improve performance. One of the most useful changes for an Android device is to make it a little faster. And this process is known as overclocking. You should overclock your Android smartphone/tablet/device. If you want to get more power from it, as by overclocking. We understand: increase the frequency/speed of the processor in order to receive better performance.
Thus, the overclock operation applied to a Android smartphone or tablet is similar to that performed on a PC or laptop as both will increase the processor frequency; The best is that it is difficult, almost impossible to burn the CPU of your phone. (Especially if you follow and use dedicated tutorials.) by overclocking that the mobile CPUs come with more security mechanisms to prevent the CPU from burning. This compared with the CPU's of the computer.
What is Android Overclocking?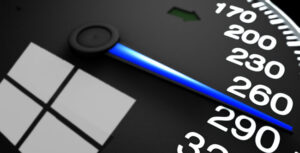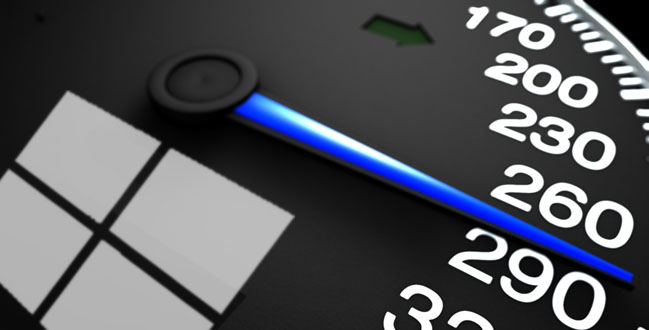 Overclocking is the configuration of hardware components of the computer to run faster than certified by the original manufacturer, with "faster" specified as clock frequency in megahertz (MHz) or gigahertz (GHz). The current voltage is also increased to maintain the operational stability of a component at accelerated speed.
You should overclock your Android device if you want to get more energy from it, as by overclocking we understand: increase the frequency / speed of the processor. The overclock operation applied to an Android device is similar to that performed on a PC or laptop as both increase the CPU frequency. Another thing that mobile processors come with more security mechanisms to prevent the CPU from burning, compared to the CPUs of the computer.
See also: 10+ Simple tips to Speed up your Android phone
Prerequisites for Android Overclocking
Of course, overclocking the processor frequency is an unofficial operation that has nothing to do with Android, Google or your phone company's. So.. Your Android device must be rooted, and a custom recovery must be installed on it. Rooting is a bit risky and wipes out the device warranty, so if you're not comfortable with rooting your device and installing a custom recovery, then do not do it .
Note:  You can restore the warranty by downgrading to stock Android OS, or by updating with an official Android update. – AndroidFit.Com
After that you'll need to flash a custom kernel on your Android device.
So you root your Android device first. By obtaining root access, you will also have access to the internal system of your handset. Factory restrictions will be removed, so the warranty will be void.
Replace the stock recovery with a custom one like CWM or TWRP recovery. The stock recovery can not be used when you try to flash a custom kernel. So that the Custom One must be installed previously. It is recommended that you save the data stored on the internal storage of your Android device.
The best option is, make a Nandroid backup to save the current ROM, you will be able to restore the same after overclocking.
A computer will be required.
Your handset and its USB DATA cable.
Make sure your device is fully charged.
Enable the USB debugging option in the settings menu under the developer options.
That's all; you are now ready to overclock your Android device, so let's see how to do that:
Getting the right kernel for overclocking
The only thing you need to change the CPU settings of your Android phone is a kernel that supports overclocking. First, find the model number of your phone. Go to Settings> About the phone and take a look.
Things to check when choosing a kernel are:
Whether it functions on your current Android version and its rating.
If it is compatible with your device.
Whether it supports overclocking.
Now, you are ready to overclock your Android device.
Note: Many custom ROMs come with a custom kernel that supports overclocking. So if your device is currently powered by a custom firmware, overclocking can already be enabled. In this case, you do not need to flash the custom kernel.
How to Overclock your Android device
You must follow the Prerequisites for Android Overclocking (described above). . If you need help with this, follow our guide on how to install a custom recovery.
Follow these steps carefully:
After selecting a suitable kernel, download it with its software. If necessary, into your device, the kernel can also be downloaded to your Computer. And then copied to your device as a zip file in the root directory if necessary.
Now you need to enter the fastboot mode. Turn off your device, you can enter fastboot mode by pressing the power button and the volume button simultaneously for a few seconds, but some manufacturers have different combinations (see them on Google searcher).
Use the volume keys for navigation and the power button for selection.
You will enter custom recovery mode CWM or TWRP.
When you do, press the zip installation or installation button if you are in the CWM Recovery and also navigate to the location where you saved the kernel zip file.
Flash the zip file and wait for the blinking to complete.
Wipe the cache once you have successfully blinked the kernel file.
Go to Advanced Settings in Recovery and tap "Set Permissions".
Now, restart the your Android device.
Changing CPU Clock Speed: Overclock Android
The CPU settings can now be changed via the CPU manager or the kernel adiutor application. Also, if a compatible software for your kernel is still not installed. You must find an application on the Play Store. Kernel Auditor is the recommended application for this purpose. This application requires root permissions and works with Busybox. Which can also be run the CPU manager. And look for the CPU speed of the control and choose a max CPU speed.
Note: Do not increase the clock speed suddenly, start at about 10 percent and increase it, while keeping an eye on the behavior of your Android device. @AndroidFit.Com
Disadvantages of Overclocking (Android overclocking)
We know that overclocking makes a device with the processor work faster than ever it's an advantage, a great one. But on the other hand, there are also few disadvantages. By increasing the clock speed above its average speed, heat production and energy consumption increase. Which means your device will heat more than usual but less than. Its breaking point and duration Battery life will be greatly reduced.
That's it! You have successfully overclocked your device. Do use comment box if you have any questions about "Overclock  for Android". Thanks!