How to install Country-restricted or incompatible apps on Android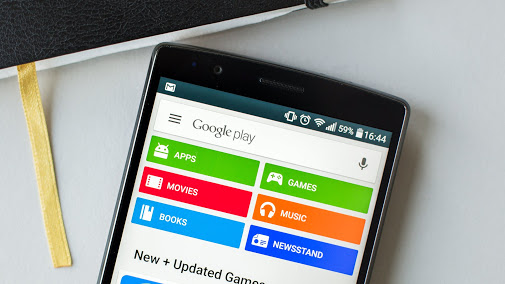 If you want to download a new app / game or cool new streaming service, but to discover the app is incompatible with your device or not available in your country. it is not necessarily the time to give up. One of the best things about Android is that there is always a way to get what you want. So today we'll show you how to install incompatible apps on Android using a couple of great little tools.
How to install Country / region restricted apps
Tunnel bear is one of the best VPN i have ever used. I have tried Freedome,  cyberghost and vypervpn but tunnel bear beats them all. It was great for this purpose, but I also realized it could also be used to bypass incompatible applications.
Here's how: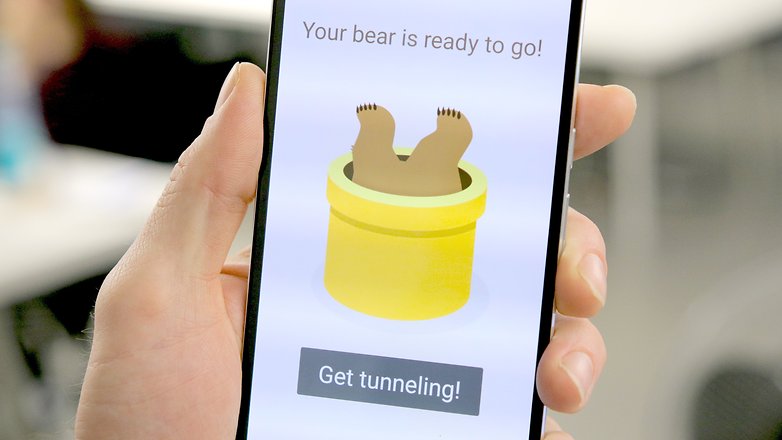 First download TunnelBear from the Google Play Store.
Launch the app and create an account.
 You'll see the switch to turn on TunnelBear  and a map of the world. Just type in a tunnel across the globe and wait until the tunnel its way bears. 
If you receive a connection request, accept it.
Once the bear VPN tunnel to your new location, you can go get this app you were after.
Let's say I wanted to Hulu in Germany, where it is impossible to install the application. I can only say that I am TunnelBear the United States, and I will be able to download Hulu. You might not always be able to find applications by searching directly in the Play Store, but the search for the application name and "Play Store" in Chrome should bring up the application's link. You will now be able to click on this link and download and install the application.Note that you may need to keep the VPN to access the content management applications in the restricted area and that all applications will work outside their regions. If the application still says it is not available in your country, clear the cache for the Play Store to Settings> Applications> Google Play Store and try again. 
How to install incompatible Android apps
Helper market is the application you need when you install an application that is not compatible with your device. Assuming you have a rooted Android phone, all you need to do is to allow unknown sources in your security settings and download Helper market from the website of the creator. For obvious reasons, the app is not available in the Play Store so make sure you only download from a trusted source.
Launch Helper market.

You will see four dropdown boxes: device type, device model, location and carrier. These will be filled automatically to match the details of your device. You can change this to a different type and model, according to the application you want to download – so if you want to download one app for your phone tablet, you can select a tablet model from the drop down menus and save it as a 'new device. Selecting the device may not be huge, but generally, a model for the category of the device you need is fine.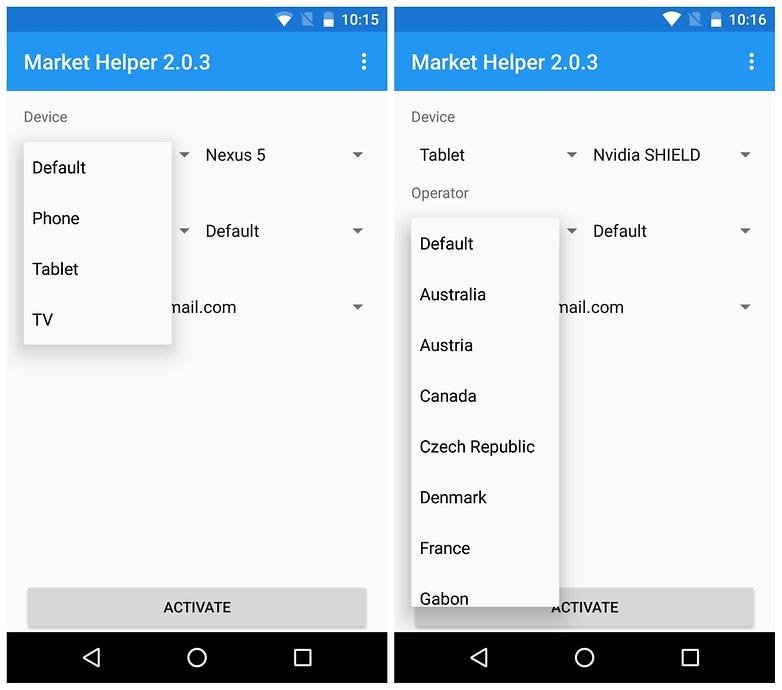 Select a type of device.

Select a device model.

Select an area.

Select a carrier.

Press Activate the bottom of the screen and agree to the demand for super when it pops. You might also have to accept certain authorizations applications depending on the version of Android you use.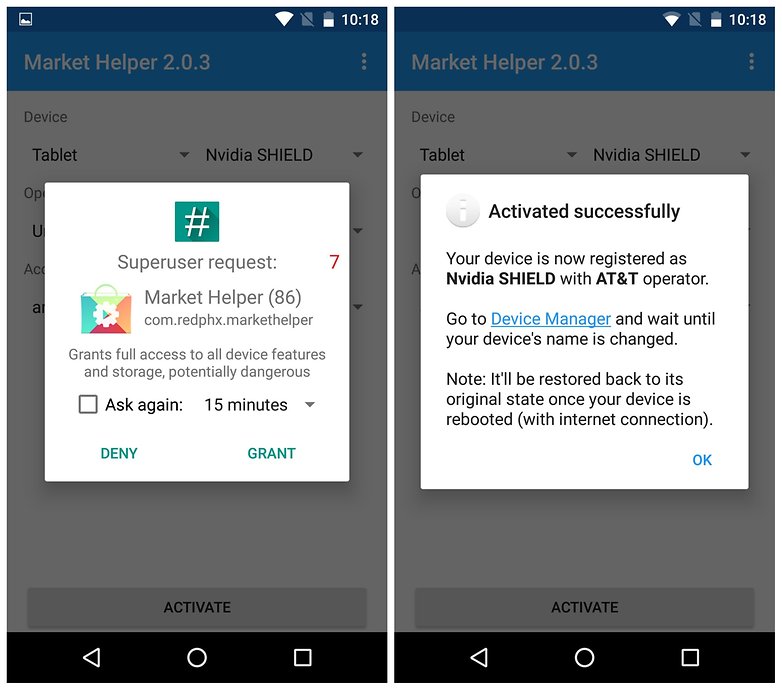 . You will see a message "On successfully". Head to Device Manager and once you see your new device is seen, you can hit the Play Store and download the app you want. As above, if you have problems with the Play Store, try clearing the cache, or simply enter the application through Chrome search results.
Note: When you want to go back, go back simply Market Helper and return to the default settings, or restart your phone.
Not all applications work correctly with your device just because you deceived the Play Store by downloading them. It is still possible that the strange things will happen because of the difference in screen resolution or aspect ratio or application may not work at all.
What applications Have you downloaded using these methods? Do you have other tips to share?