21 Google Play Store Tips and Tricks You Can't Miss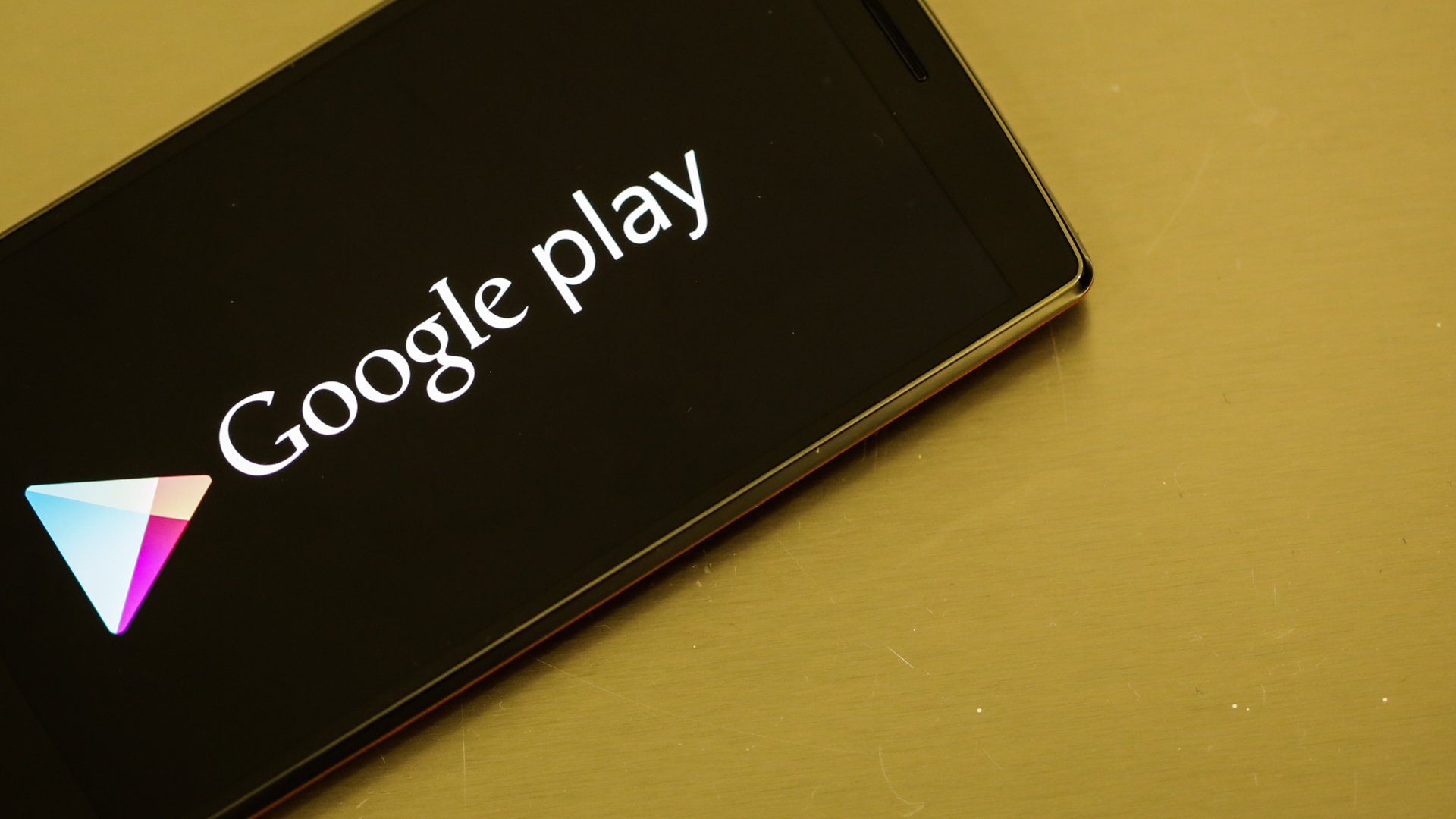 Android owners swear by the Google Play Store and the myriad of cool apps, books and movies, etc. it offers. We know the basic functions, including downloading new applications, updating installed applications and finding new things, but there is little Google Play tips and tricks that you can not miss and that perhaps are not used by many members of the community Droid. The Google Play Store is much more than research and application installation, and its finely detailed features might even surprise you. We have gathered are some tips and tricks Google Play Store to help you test drive applications, saving money and more. Check them out below.
1. Putting a parental lock on Google Play
If you do not want your child to the classified content download X on the Play Store (Google forbidden, but it still seems sometimes), you can set parental controls to prevent your Android device to be abused:
In the Play Store app, tap the Menu icon, then Settings> Parental Controls and press the cursor so it says 'On'.
Create PIN Parental Lock, then go through the list of things that you can download from the Play Store and Tap those you wish to set restrictions.
Once the restrictions are set, you must enter your PIN every time you try to download something that triggers the restriction.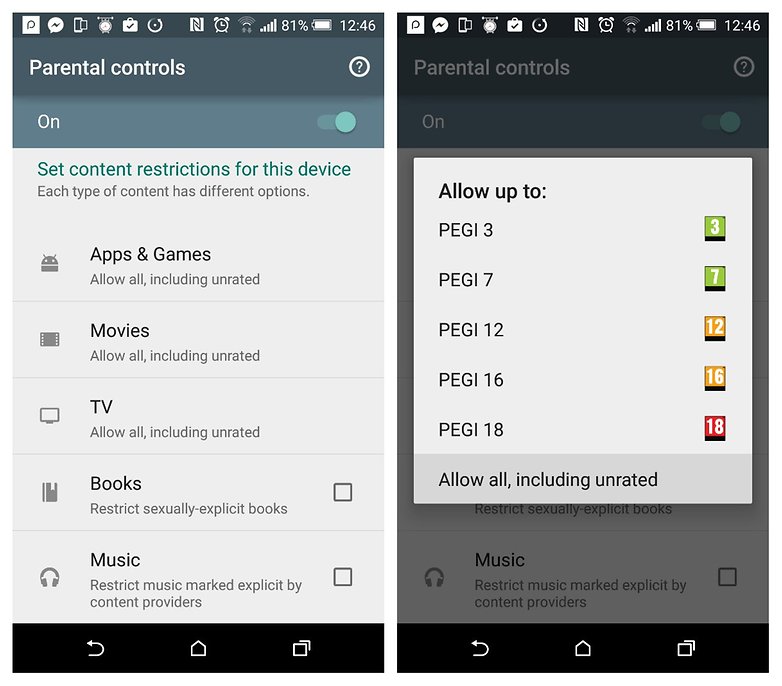 2. Install an app not available in your country
If you are really eager to get an application that is not available in your country (or spotted Play store to buy another country, you old dog Sly), then you can still get your hands on it.
See also: How to install Country-restricted or incompatible apps on Android
Installing a VPN application as Hideninja, Shellfire Tunnelbear or VPN, which hide your IP address and give you the remote IP address in a country of your choice.
Then select the country you want to access in the VPN Play application store, get the VPN up and running, and open the Play Store app. It should land on the homepage Play Store of the country you have selected.
3. Manage your devices from the Play Store
The Play Store remembers each device you connect to your account from, and do not forget these devices easily, either.
To manage your game store devices, go to Google Play Settings in a browser, and a list of all devices connected to that account will appear.
Here you can give your nicknames devices by tapping "Edit" or hide your menus by unchecking 'Show in menus in the box.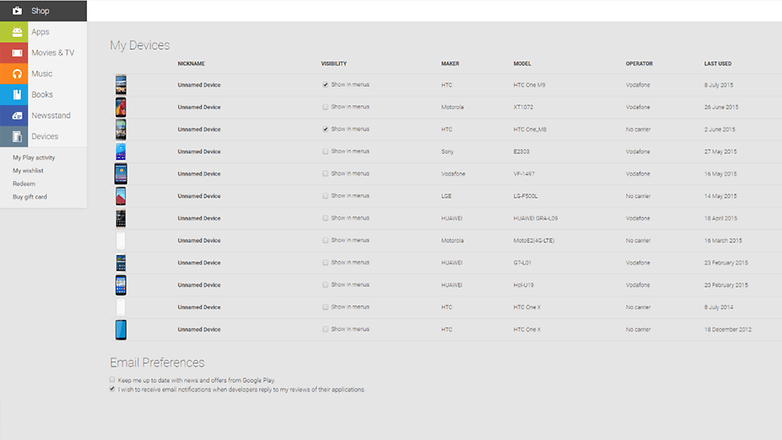 4. Add your favorite apps to the "wish list"
If you're an avid film buff, then you might know the value of maintaining a list IMDB watch your favorite movie experiences that you would really like to see. Google Play offers a similar solution with its "wish list", which is dedicated to keeping track of Android applications you might want to use or buy one day. In addition, it is as easy as adding a movie on IMDB watch list. We will take a look.
Open the application you want to add to Google Play.
Press the + banner on top. You should see that the app was added to the wishlist.
5. Content filtering
Android apps are rated in terms of maturity on the  Play Store. You can control mature content if your children use your smartphone as well. How to use content filtering.
Go Google play Store Settings,
Select Content Filtering,
Choose the maturity level of your choice.
6. See applications on your Wishlist
Access applications on your wishlist, and choose to install, purchase or delete them.
Swipe right to left of Google Play Store home.
Select My Wishlist and see added applications.
7. See app orders
Track your in-app and app expenses on the google play store.
Open google Play Store.
Click on the Gear button (setting) > My orders.
8. Password restrict in-app purchases
If you have more than one user on a single Android device, then password restriction helps secure in-app purchases and money in your wallet Google.
Open  Play Store> Settings.
Select Password.
Enter your Google password then press OK.
9. Disable update notifications
Stop default Google Play Store settings to automatically update applications when ever a new version is updated.
Open Google Play Store app > Settings,
De-select Notifications.
10. See your entire Android device collection
If using multiple Android devices from a single account, you can then choose to view your entire collection from one place.
Go to Web Play Store,
Select Gear icon > Settings.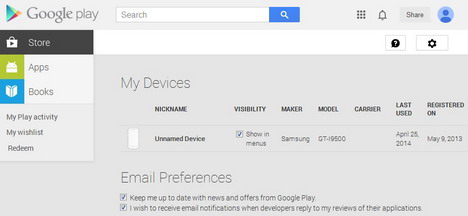 11. Redeem a promotional code
If you have any Google gift card, then you can redeem it in few easy steps.
Swipe left to right from Play Store home page.
Select Redeem option.
Enter your code and redeem it.
12. Stop new apps adding to the home screen
This feature is for when you don't want your newly installed apps on your Android device home screen.
Now, Swipe left to right from Google Play store home,
Select Settings,m
De-select Add icon to Home Screen.
13. Request a refund
Sometimes purchased applications disappointed and that is when you can request a refund by developers. There is a 15 minute window after the purchase when you can get an immediate refund, but once it happened, then you must enter a plea refund for the developer. Read more through these steps.
Tap on the Gear icon > My orders.
Select app, click on the favicon and you'll see Report a Problem.
Select 'I'd like to request a refund,' elaborate your reason and tap on Submit button.
14. Remotely access Droid with the Android Device Manager.
Android Device Manager lets you remotely access on your android device, including locking it, ringing it, and erasing all data in case it is stolen. Know more about how Android Manager works.
15. Install an app from your PC
The Google Play Store allows applications installation to your Android device from your PC internet browser. See the steps below.
Go to Google Play Store on your Computer browser,
Select the app you would like to Install,
Tap on the Install button,
Select the device and Tap on the Install button.
16. Hide your Android from menus.
Hide your Android device from appearing in the menu list.
Open the web Google Play Store,
Select Gear icon > Settings,
De-select Show in menus for the device that you don't want to appear.
17. Filter out device types
Have a tablet, but this app is only for mobile? Never mind the Play Store. You can filter your searches app smartphones or tablets matching.
go to Google Play Store app > select APPS at the top.
Choose any top categories, such as TOP FREE, TOP PAID.
From the drop-down, select Designed for tablets.
18. Remove unwanted apps from your account
The Google Play Store keeps track of all your installed and removed in your linked account applications. This is how developers stay connected with you through their mobile apps, but if you want to remove unnecessary apps from your account, there is a just disposition for it.
Swipe left to right from Google Play home,
Select My apps,
Select All from the top banner,
Click X for the app you want to remove from your linked account.
19. Update all your apps at once
We love apps, don't we? Android apps need updates to remove bug fixes, improve performance and add functionalities. But sometimes the phone gets overloaded with apps and you forget to update. The Google Play Store allows you to update all the apps at once.
20. Shop apps recommended by editors
Browse and purchase apps recommended by the editors, tailored to your taste.
Swipe left to right from Google Play store home page.
Select My apps ,
Again swipe left to right from My apps,
Select Shop Apps and pick your choice.
21. Search for apps straight from the Google Play app.
Google Play offers a myriad of apps. Sometimes you don't know the name of an app, and yet you know that a certain app must exist for a particular purpose. This is when you can use the search option provided in your Google Play store app.
Go to  the Google Play store app.
Click on the Magnifying Glass on the top right banner.
Type the search term and hit enter.
What are some of your favorite Google Play Store tips and tricks? :-)  Share your thoughts in the comments box.