Market Helper apk is a useful and interesting tool that allows you to use the apps you normally would not be able to. That said, keep in mind that you will need a rooted device to be able to use it. i am also shared How to install Country-restricted or incompatible apps on Android.
Android devices have thousands of applications available these days. Application developers keep introducing new and interesting applications. However, they can also restrict their application to specific devices, countries, and some versions of Android. In addition, many low-end devices have low screen resolutions and therefore have trouble installing the high-resolution gaming apps.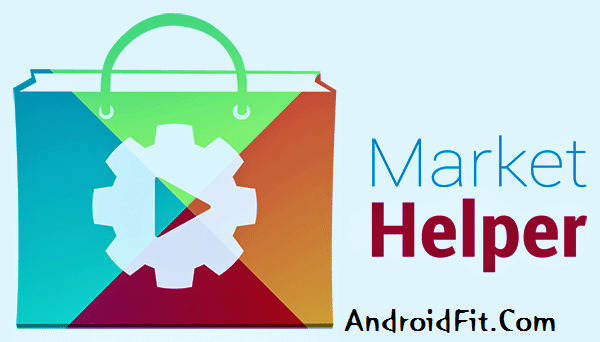 Market Helper apk is an app that you "trick" in your device enables so it "thinks" it is a different model of what it actually is. Yes, this problem can be solved by using Market Helper, which records your phone as another phone and allows you to download the app on the Play Store. and Market Helper can be used on rooted devices.
Market Helper to Use Any Android App on Your Device
Market Helper works in a very simple way. You must decide if you want to turn your device into a tablet or a mobile phone, the exact model. You can turn your device into a Nexus 5, Samsung Galaxy S3, Sony Xperia, or Nvidia Shield, among many others.
This allows you to download and run some applications that are not compatible with Android as it is. For example, you can make your Nexus 7 believe he is a Samsung Galaxy S3, which will allow you to download many applications that you might not normally on your tablet, such as WhatsApp.
How to Use Market Helper apk
First download Market Helper apk from below.
Install Market Helper apk. here's How to Install Apk files on Android.
Launch Market Helper.
You will see four dropdown boxes: device type, device model, location and carrier. These will be filled automatically to match the details of your device. You can change this to a different type and model, according to the application you want to download – so if you want to install incompatible apps/game for your android phone tablet, you can select a phone/tablet model from the drop down menus and save it as a 'new device. Selecting the device may not be huge, but generally, a model for the category of the device you need is fine.
Select a type of device. and Select a device model.
Now Select an area and Select a carrier.
Press Activate the bottom of the screen and agree to the demand for super when it pops. You might also have to accept certain authorizations applications depending on the version of Android you use.
You will see the message "On successfully". As above, if you have problems with the Play Store, try clearing the cache, or simply enter the application through Chrome search results.
IMPORTANT: go to Android Device Manager to update the change ( just visit the page, you don't need to do anything ). I'll find a way to bypass this step in later versions. and you can hit the Play Store and download your incompatible apps/game.
Download Market Helper apk
For obvious reasons, the app is not available in the Play Store so make sure you only download from a trusted source.
File Name: market-helper-2.0.4.apk
File Size: 2.6 MB
Why is this app awesome?
You don't have to reboot the device to update the change.
It DOES NOT touch your build.prop or any system files so it's easier and safer.
Totally free
You can switch back your android device to original state anytime, by using "Restore" feature. Or simply by rebooting your device (with wifi/3g is enabled )
Again remember..
The best thing about Market Helper is that you don't need to reset your device to activate it. After just a few seconds, your Android device will be 'tricked'. You can restore previous settings directly from the application when you no longer need the 'trick', or just restart your device.