Here's we talking about how to Detect Nearby Pokemon's with some useful application like PokeDetector app, PokeVision, PokeMap, PokeRadar app..
For those of you who must play Pokemon Go on the road, but do not want to lose your smartphone battery by having the app on all the time or do not want to run the application, unless there actually Pokemons to catch, you might consider launching the PokeDetector application that runs in the background and notifies you by vibration shows Android Wear when Pokemon's are nearby. Here's We Shared How to Track Pokemon Go to Know Your Location To Track'Em All.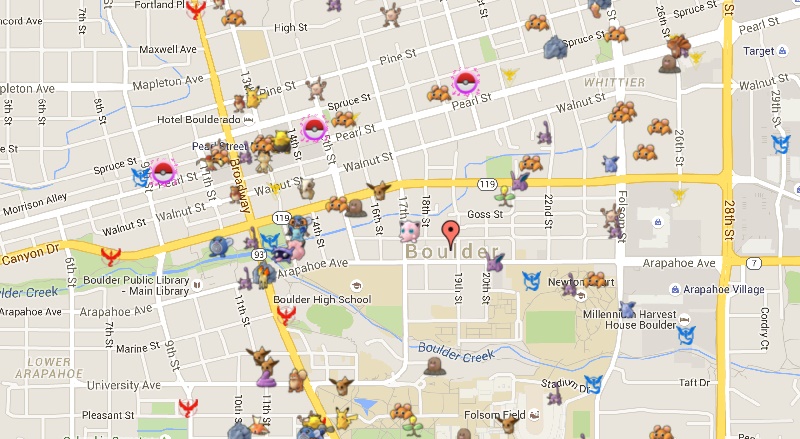 This will also free you from looking at the screen of your phone while walking around so you will be safer while still being able to capture all the Pokemon you encounter. This application requires no root and need only login using Google.
How to Detect Nearby Pokemons with PokeDetector App!
To use, simply install and run the PokeDetector app. (You can grab the PokeDetector apk here.)
You can set the scan interval (I recommend 15 seconds) where the application will check Pokemon's nearby based on your GPS position with your defined interval.
You can also choose the Pokémon you want to be notified. This additional functionality requires you to get the Pro version for $ 3 USD.
Once the application is running, it continues to run in the background. Running this app will save you a ton of battery on running Pokemon Go app.
If you want to be cool, you can use your Android Wear watch on which you will receive right Pokemon updates on your wrist!
More Apps to detect nearby pokemon
For those of you trying to find Pokemon locally on your Android, you can first try PokeDetector application that alerts you when Pokemons are nearby.
UPDATE: Niantic closed Pokevision and mapping the site for the 3rd party apps/sites. The only known solution is the Pokemon Go Hack, who still works fine.
If you plan to go to specific places like a park nearby, you can search using PokeVision which is a website with the locations of all the Pokemon nearby.
There are also many applications to help you find Pokemons near you. Our best recommendation is the implementation PokeRader app and PokeMap app . (Now, Google has been banned Pokemon Go map applications left and right so you may want to grab the APK versions as they are always available and easy to install.)
PokeRader app link http://androidapkapps.wapka.mobi/software/view/47748421
PokeMap apk link http://androidapkapps.wapka.mobi/software/view/47748348
With these helpful sites and applications, finding a rare Pokémon in your area should be easy as pie. No more walking around randomly, especially if you live in a dead zone Pokemon, go where there are many Pokemon in your area and catch them all!
So here is. Hope you the tutorial to install Pokedetector notification application  for pokemon go. Incase you face any problem post a comment below.
Read More: