Pokémon GO 0.43.4 Has Been Updated On Android (Pokemon Go Latest Update)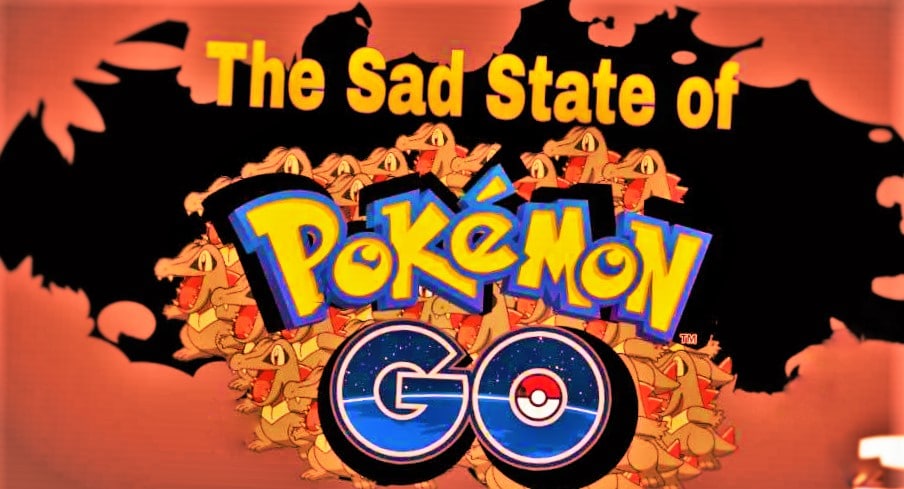 Pokémon GO Has Been Updated To Pokémon GO 0.43.4 apk with Fixes Pokemon GO Plus connectivity On Android. And FastPokeMap Pokemon Tracker is back, But Pokezz, quick spin, Pokesniper  not working now. mobile game blockbuster Niantic creates a real mirror of the world using augmented reality, assisted by smartphone cameras and GPS chips. This allows players to find, catch and train Pokémon (or Pokémen) in their own neighborhoods. Read all the details about the new update here.
Changes Made In Pokémon GO Update Version 0.43.4
Same as 0.43.3 change logs.
Fixes Pokemon GO Plus connectivity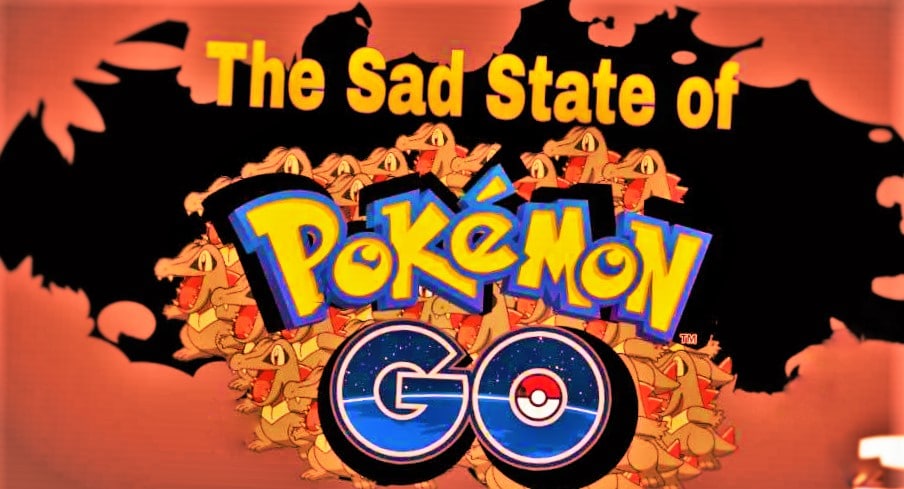 Patch Notes (0.43.3)
The update introduces different styles of eggs depending on the distance required for the hatch, type Pokémon icons, and a low battery indicator for Pokémon GO Plus. This continues to build on recent additions such as Catch Bonus happened with the 0.41.2 release.
Pokémon type icons have been added to the information screen for each Pokémon.
Low battery indicator added for the Pokémon GO Plus.
Professor Willow discovered that Eggs have different patterns depending on the distance required to hatch them.
Minor text fixes
Latest Pokémon Go update adds safety features
In response to concerns about security, Niantic adds enhanced security features in the next update Pokémon GO. The biggest concern on this augmented reality game is the engine while playing Pokémon GO. Soon you will not be able  play Pokemon Go while in a vehicle.
An easy solution is implemented to prevent anyone to drive or ride in a vehicle for playing Pokemon Go while going faster than 30 MPH. Once you have reached this speed, Pokémon continually spawn in your area and the distance of the egg is counted. This will certainly make it more difficult to play the game, but it is after all just a game and should not take precedence over safety.
The next update is not yet live, but we'll let you know as soon as it goes. Until then, you can always consult the updated official website (Pokemon Go Niantic) or Facebook accounts for the past.
These tutorials are still working:
October 08 # Pokemon Go Update
The Botting Forums OwnedCore are in disarray after the recent activation of additional security measures. Niantic may have destroyed the whole third-party tracking scene recently, but they have at least something good – they managed to kill robots. Niantic will just update their API again and ruins the effort of devs, that why most of them have given up with Pokemon Go. There is a few chance, even if it's the case.
This is just a fragment of the writings on OwnedCore forum:
"Niantic has discontinued 0.35 API. All bots and mappers are down…. So long and thanks for the magikarps. Hoping the 0.39 API gets cracked soon (not holding my breath)" – here source.
Will encryption finally thwart third-party use?
For those who played "Pokemon Go", most are probably aware of the interaction that is required everyone in a while. A simple tap can easily deal with them before, but with the addition of Google Captcha, another layer will be added to prove the legitimacy of the one behind the camera.
Users and actual robots can finally be defined, but one that takes a great success are the third party apps used on "Pokemon Go". This list would include FastPokeMap, PokeAlert and who were able to get through the previous efforts of Niantic.
The reaction and panic on the bots forums are not only caused by the recent Captch update but that 0.35.0 API users are reported and banned in sweeps. ".35 API has been disabled. All 3rd party access is currently unavailable". The API 0.35.0 was reverse engineering and abused nearly 90% of the popular bots, including Necrobot and HeroBot.
But the important question that remains following the recent changes – that caused it in the first place? Was the scene botting a primary target of the Captcha activation or trackers as FastPokeMap enrage Niantic much?
Captcha aware Bots are Coming
We already wrote that Captcha can be easily broken and avoided by the intelligent use of third party services and Captcha solvers. However, these services limit the speed and effectiveness of potential applications.
We predict the finish climb Pokemon GO Captcha aware robots, specialized in the use of services such as human-powered 2captcha to go around the new restriction.
Clearly, ETFs can not follow the same route, mainly because of financial and technical drawbacks. The Botting teams are used to these measures, third-party developers are not. It is only a matter of time until /u/whitelist_ip abandons maintaining FastPokeMap, but robots do the same? Highly unlikely.
Unfortunately, we all know Niantic did enormous damage with the latest security update. We believe that robots are temporary unfit is not worth it.
Get the Pokémon Go APK download
Here you will find the latest Pokémon Go APK Download for Android? Here's how to get it. First, download the latest APK file here. Then, open the Settings menu and go to Android security. Pokemon Go 0.41.4 Apk (Minor fixes Pokemon Go Update 0.41.4 APK).
You know more news about Pokemon Go Latest Update – Pokemon GO Bots are dead, but for how long? then please, tell me via comment.