Fix Google play No Internet connection issue [Freedom apk]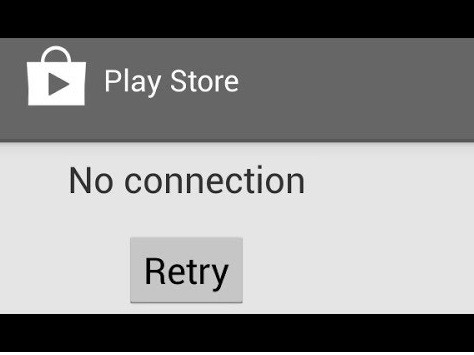 Google play No Internet connection Issue.
When the Google Play Store, we often get this No connection – Retry error message just at times when we least expect it. This error usually occurs when Google Play Store can not connect to the Internet on your Android phone or tablet.
If your google play store says No Internet connection, Retry, even if you are connected to / mobile network wifi to work, then you are at right place. You can correct or fix google play no Internet connection problem after reading this post. Also, if you have recently used  freedom app and got this, then this is a must read post for you. Normally, you can see that this network problem seems to be stuck with Google Play Store that since everything is connected and working. More than once, we replace, reinstall it, but in vain. Here are some tips and how-to solutions on how you can get rid of this problem. If you tried erasing google play data, reinstalling or even do factory reset of your device, but the problem still exists, then this method is perfect for you.
See also: Hack Google play store in-app purchases with Freedom App For Rooted Phones
Hi guys,
Do you have a good Internet connection, but you can not access Google Play or he says no connection and you recently installed freedom apk apk or other applications like her? If so, you are at right place.
Requirements:-
1)Rooted android 2.1+.
2)Root explorer apk . It is not needed for trick 3.
How to Fix Google play No Internet connection issue [Freedom apk]
Reboot your device after doing any of these tricks.
Lets go:-
If you have another problem.. see this >>
Trick 1:-
Open root explorer.

First,

you

need

to

set

the

File

system

to

Mount

r/w

and

then

navigate

from

root

to

system/

etc.

Go to root.(There will be option for root or storage. See picture below.)

Fix Google play No Internet connection issue

Go to etc folder.
Go down to find 'hosts'(it will be at middle of list below gps.conf) ,long press it, and delete it. You may copy it to sd card before deleting because it may require later.
Trick 2:-
Follow above steps up to finding "hosts" file. Long press on 'hosts' file and Open it with Text editor. Delete all data there, and paste the below code  save it and exit.
127.0.0.1 localhost
Trick 3:-
Select Toolbox at the bottom and tap on "block advertisements".
Click on 'Clear local host files'.

Google play No Internet connection solution
See also: How do I use lucky patcher and Hack In-App Purchases without rooting ?
Restart your device or force simply close the store play. Then open Google Store game again. Oh! It works. Congrats.
says still no connection? Go to Applications> Manage application and delete the google store play data and try again.
If you have any questions feel please free to comment and do not forget to share it on Facebook and help your friends too.