DC Legends Cheats to Collect All Heroes & Win Everything (Guide, Tips & Strategy)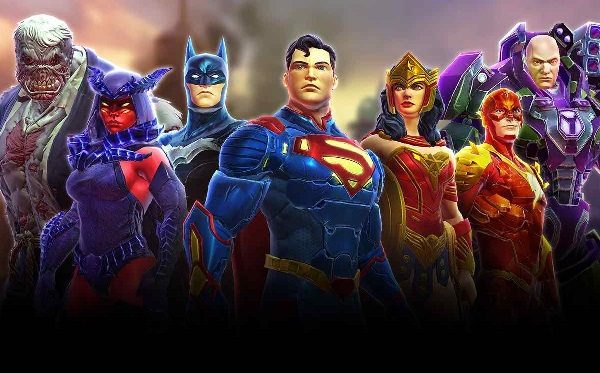 Hi, AndroidFit.Com viewers! Today we talking about a super hero's game DC legends cheats guide to Collect All Heroes & Win Everything.Warner Bros has had an amazing surprise for all of us today when they decided to launch DC Legends to the world. A new RPG with our favorite superheroes from the DC universe, this game is clearly a victory. And I'm here to make sure that you continue to win as well by sharing with you some DC Legends traits and tips.
This is a complete strategy guide that will help you unlock more heroes, win all the battles and make the most of the game. And one thing is certain: it will be really fun!
So do not waste a single second and we will check below some DC Legends tips, tricks and strategies !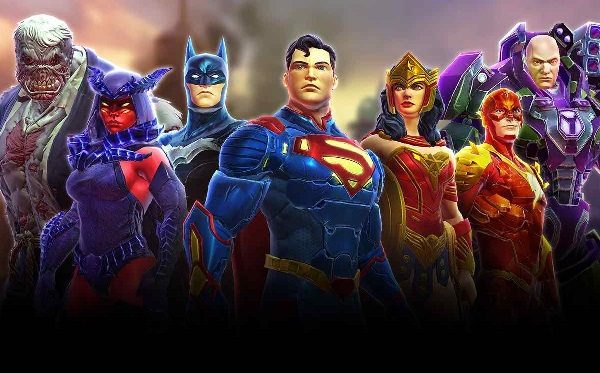 Don't Forget to read: DC Legends Guide: Best Team Setup with Best Heroes in the Game
Level up the Superheroes smartly
You will soon have a ton of superheroes to be part of your team, but so little in terms of XP potions. This is not a problem, however, as you will have heroes that you will rarely use in battle because they are not that great. This means that you should focus on maxing the level of the best heroes in your hand first and then work on the others if you still have money and XP potions.
The good heroes to start at the beginning that are usually unlocked by everyone are Flash, Sinestro and Wonder Woman. You might have different heroes, so pick the best and focus on leveling first.
Always build your team according to your opponents
The great thing about DC Legends is that you can easily unlock new heroes that you can take in battle. Even better is the fact that before each mission or PvP fight, you can see exactly who your opponents will be. This means that you must always adjust your team according to the opponent you are encountering.
Remember that the game follows the classic rock-paper-mechanical scissors, which means one element is strong against another and weak against the third. All you have to do to greatly increase your chances of winning each battle is to simply select the best team that has the best advantage in the battle.
Upgrading skills and empowering items
You can also improve the skills of your heroes, as well as "empower" their elements to increase their gear rank and thus overall statistics. Again, you should play smart here too: when it comes to the Super Powers upgrade, you will use the same elements for all your heroes, so it is essential to upgrade the best skills of your most powerful heroes Used first, then switch to Other heroes.
Sometimes it's a good idea to be patient and wait to get enough items to upgrade a superpower of a specific hero instead of quickly upgrading one or more with the items you have for the Super hero you do not use.
The same goes for Empowering, although I will usually go and empower the items as soon as I unlocked them.
In order to get more elements to upgrade the skills of your heroes or the elements required for empowerment, you should fulfill specific missions that could reward you for the missions required. Play through the countryside for as long as possible and then take a break of 10-20 battles where you work on getting the necessary items for empowering and upgrading your superheroes.
You will have to do it in order to remain competitive and it will give you a good bonus if you do it from the start: a bonus that will be felt especially in the PvP arena.
How to win your battles
Tip # 1 is not the only thing you need to do to win battles. Being strategic and playing a smart game is a must in most cases, so here's what you need to do: First, find the perfect time to use the special skills of your superheroes. Usually, the quicker you use them, the more permanent the effects are (until they are unbalanced), but there are times when you should wait to use them (like the obvious Heal – use it only If necessary, other skills follow a similar route well).
It is also extremely important to focus on hitting a single enemy over and over in order to take them down and eliminate them from the opponent's team. A less hero means less damage to your own heroes, so always target either the easiest to beat or the one that deals the most damage and take them out first, then take the enemies one by one.
Also, do not play Auto unless you are 100% sure that you are overpowering the opponent and you will not lose any heroes during this battle: AI on the automobile usually plays a very poor game for your side!
Finally, always pay attention to the buffs they have, how often the enemies strike and against which enemies you have the superior hand in the battle (item bonus) and remove them accordingly. Usually in campaign battles it is best to leave the bosses last because they have a lot of health and it takes a few turns to destroy them.
How to unlock more heroes
Unlocking more heroes in the game is not very difficult, but it does require some work. Fortunately, there are many ways for you to get bursts of heroes that are used to unlock and level the heroes. Simply playing through the campaign will reward you with a ton of hero pieces and you will unlock enough heroes to not get bored: on many occasions, for every first part of a campaign mission, you get several hero shards . You also get shards of abandoned heroes to play heroic difficulty missions and which should be considered your primary way to get shards for upgrading your favorite heroes.
Being active in the PvP wraith scene and winning as much as possible is also something you should do, because you get Battle Essence that you can use in the store to buy the Big Arena Pack (never go for the Mini version because It gives you worse rewards). In addition, rising ranks and staying in the top leagues also guarantees drops of hero bursts when the leagues are reset plus a large piece of battle essence as well. So being extremely active in the PvP arena is vital to unlocking new heroes!
You can also get new heroes by collecting daily bonuses (just log in every day and from time to time you will be rewarded with hero bursts) or by buying packs from the store. Live events can also reward you with special heroes or shards, as well as accomplish specific missions in the game. Overall, you have a ton of ways to get more heroes in DC Legends!
read more: Best Role-Playing Games (RPGs)
These are, for now, our tricks and tricks from DC Legends, but we will make sure to share more with you if we find more or better strategies. If you have any questions or advice from us, please feel free to share them in the comment section below!