10 Best Apps for Making Music on Your Android Phone and Tablet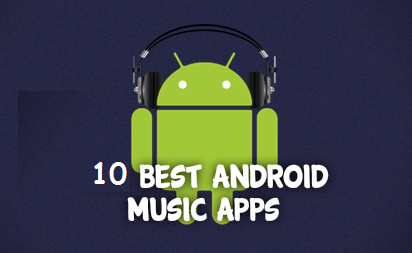 Making Music on Your Android Phone and Tablet.
With the advent of smartphone technology, making music has become easier because now you can make your own music from the palm of their hands. If you have an Android phone or tablet and eager to create music with the device, the Google Play store has a lot of applications to choose music. Either a budding musician or a seasoned professional, these applications are made just for you. Here are 10 best Android applications for music loose rein to his talent and carry out the musician in you.
Read also:  Best Android File Manager App
Music Maker Jam is one of the most widely used application for Android music. This application allows users to create their own tracks using several loops, beats, and other instrumental sources. It has more than 100 styles of music (such as hip-hop, dubstep, rock, funk, snare, drum & bass, techno, house, ambient, jazz, etc.) and an 8-channel mixer allows you to mix songs and add effects to the songs.
With Music Maker Jam, you can remix tracks by simply shaking the device. You can also use the selector loop mixing musical styles. It has thousands of professional ties to choose from. There is also a voice recording function that lets you record your own voice.
Music Maker Jam can be downloaded for free in the Google Play store. It offers in-app purchases as additional libraries of loops.

Mobile FL Studio is a complete music composer that allows you to create multi-track projects on your Android device. The application package everything you need to create music, including a step sequencer, piano roll, keyboard, drum pad, track editor, effects and more than a hundred sampled instruments. It comes with real-time effects including EQ, Delay, Reverb, Limiter, filter and amplifier to enhance your mix. It also has wave editor that can normalize, cut, cut, insert silence, reverse, fade in or fade out waves.
You can save your songs to MIDI, WAV, and AAC, and moreover, you can share your songs via Dropbox or Email.

Caustic 3 is a free music creation apps for Android smartphone that combines synthesizers and samplers to create their own songs. With caustic 3 you have a choice of 14 synthesizers to create your personal sound, including Organ, Beatbox, modular,  FMSynth, SubSynth, 8BitSynth, PadSynth, PCMSynth, Bassline, KSSynth and vocoder. The application also includes power mixer global delay / reverb, the main section with parametric equalizer and limiter.
Files are stored on a device user accessible storage. You can use your WAV files in the BeatBox, PCMSynth, and vocoder. This free version comes with a help section on the application. You can use the free version as long as you want, but it has limited functionality. You can buy the key to unlocking caustic that gives full access to all the great features of this application.

Audio Evolution Mobile Studio is a pocket-sized multi-track sequencer. and powerful music creation app for Android. This app allows you to record sound and can create interesting loops to mix in different tracks. There are a lot of effects that you can add to your tracks. It has more than 25 real-time effects such as chorus, compressor, delay, dual delay, reverse delay, reverb, flanger, noise gate, etc. Musicians and DJs can mix for their original works to a high-quality stereo or an Internet-friendly compressed format display.
It also has additional features like MIDI sequencing, Metronome, crossfade, automation, time stretching and standardization, sample rate conversion and many more. Once done, you can export your results and share files with social networks.

SunVox is another tool for creating powerful music for Android. It is a tool for complex composition which not only enables the sequencing but also provide various filters and effects in a system of modular layers. Effects include a drum synthesizer with over 120 unique sounds, a SpectraVoice synthesizer for musical creation based on FFT, and many multi-effects modules. Each of these modules includes sounds warm and professional, so it's easy to create studio-quality songs.
It also supports WAV multitrack export, import and export MIDI, microphone or line recording, and other recording capabilities in real time.

Chordbot Pro is a useful tool for composers. It can be used to test complex progressions of chords or simple. You can also use it to experiment and create different chord progressions and then play so you know how they actually sound. To create a progression, simply select a chord comping style and tempo and then click the "play" button.
This application has come 30 styles and over 50 types of chords transpositions. Once you are done with your output, you can export it to a WAV file or MIDI. There is also a Chordbot Lite version available for free so you can try some limited functions.

Robotic Guitarist is a virtual guitar chord guide for your Android device. Your guideline has a user-friendly interface that lets you change chords while playing. Choose a chord without having to learn finger positions and just hit the strings to get sounds recorded from real instruments. Robotic Guitarist shows a diagram with fingerings for any chord you have played. This is very useful for students or those who need to recall a chord.
You can choose between acoustic or> electric guitar, piano, violin or harp and assign them to the whole guitar, or even pick a different one for each string.

Walk Band is an Android application that provides a portable band in your pocket. It offers many instruments including Piano, Drum Kit, drum machine, guitar, bass. All instruments utilize realistic instrument sounds. The application also has seventy pre-loaded songs you can try to play.
With this application, you can record multitrack different instruments and merge different tracks of an instrument of a single track. In addition, you can use a master recording as a basis to record another instrument too. =)
Other features include multiple finger support, Converts MIDI to MP3, MIDI keyboard via USB external supports, upload and share their music recordings, and many more.

Nanoloop is a music creation application with all the features it offers all the functionality you need to create good electronic music. You can compose your own arrangement of electronic music to play at parties, post online or save it to your personal collection.
Nanoloop offers the possibility of up to six active channels, which may be synth or sampler. In each channel, you can create up to eight patterns of two different instruments that can be sequenced directly from the application. Nanoloop also allows sharing of projects in Dropbox and SoundCloud. :D

MorphWiz Play is another great application for musicians. This application turns your Android device into a synthesizer that can play different effects, sounds, and everything. You would expect including making finger vibrato.