Nexus 5X and Nexus 6P Owners, Pixel Camera APK Now Downloadable.
For those already running the latest Android 7.0 Nougat on your Google Nexus  6P or 5X device. You're lucky that Google Smartphone's Pixel camera APK is now available for installation. We have not tested with other devices that are currently running Android 7.0 Nougat custom ROM. But they can also work (please try and let us know in the comments box).
Google Pixel Camera APK for Nexus 6P and Nexus 5X!
For anyone with a compatible device, being the Nexus 6P and Nexus 5X. The file has been changed by the right people at XDA to work on the above-mentioned devices. But note they say it will not install and work on an existing application to the Google machine. To work around this problem, you must remove your Camera application photo or make a different kind of magic on your phone.
Official Google Camera app from the Pixel/Pixel XL system dump, modified to work on ARM64 Nexus devices running 7.0+. This includes the Nexus 5X and 6X, but excludes the Nexus 5 or Nexus 6. – XDA
Those who have installed and given him a run request that images seem to shoot faster and even video stabilization is said to work well. Without having tried it myself yet, I can not confirm. But be aware that people may experience a placebo effect. Nexus and Nexus 5X 6P already doing quite fast, in my opinion.
To begin, make sure you have a compatible device running the supported software, then follow the link below to sideload the apk.
Screenshots: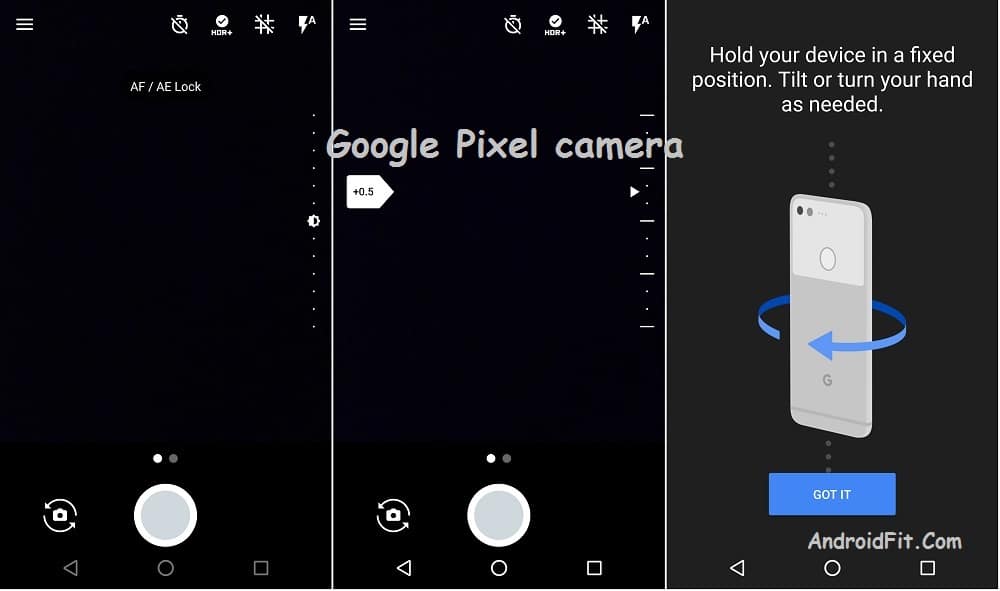 Download:
File name: PixelCamera.apk
Size: 46.58 MB
Added: 10.15.2016 09:38:07
With the latest Google  Pixel camera APK, you'll be able to enjoy the latest Google's HDR + and other features. If you have a Nexus or 6P 5X running under Android 7.0 Nougat device, to test drive today and let us know!