In today's fast-paced world, our smartphones have become an integral part of our lives. Android smartphones, in particular, have gained immense popularity due to their versatility, user-friendly interface, and a vast array of apps. However, as powerful as these devices are, they are not immune to performance issues. Many Android users often experience sluggishness and decreased efficiency over time, which can be attributed to several common mistakes.
12 Mistakes Slow Down Your Android Smartphone
We will discuss the top 12 mistakes that can slow down your Android smartphone and provide practical solutions to avoid them.
1. IGNORING SOFTWARE UPDATES (ANDROID SLOW DOWN MISTAKES)]
Many people ignore software updates on her/his Android phone. But it is wrong, If you ignore your software update your Android phone slow down. So make your software updated.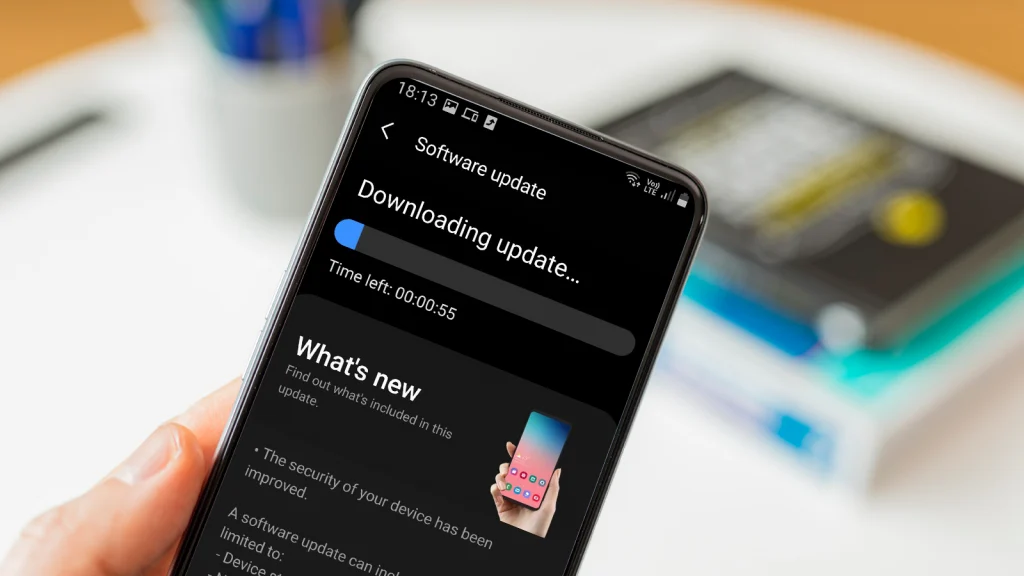 HOW TO CHECK FOR SOFTWARE UPDATES ON YOUR ANDROID PHONE
Open the Settings app.
Scroll to the bottom, select System, and tap System Update.
If there is an update available, tap the Install button.
Continue to follow the on-screen steps.
2. ALLOWING EXCESSIVE BACKGROUND PROCESSES
Android smartphones offer a multitude of features and functionalities, allowing us to multitask and stay connected. However, one common mistake that can significantly impact the performance of your Android device is allowing excessive background processes.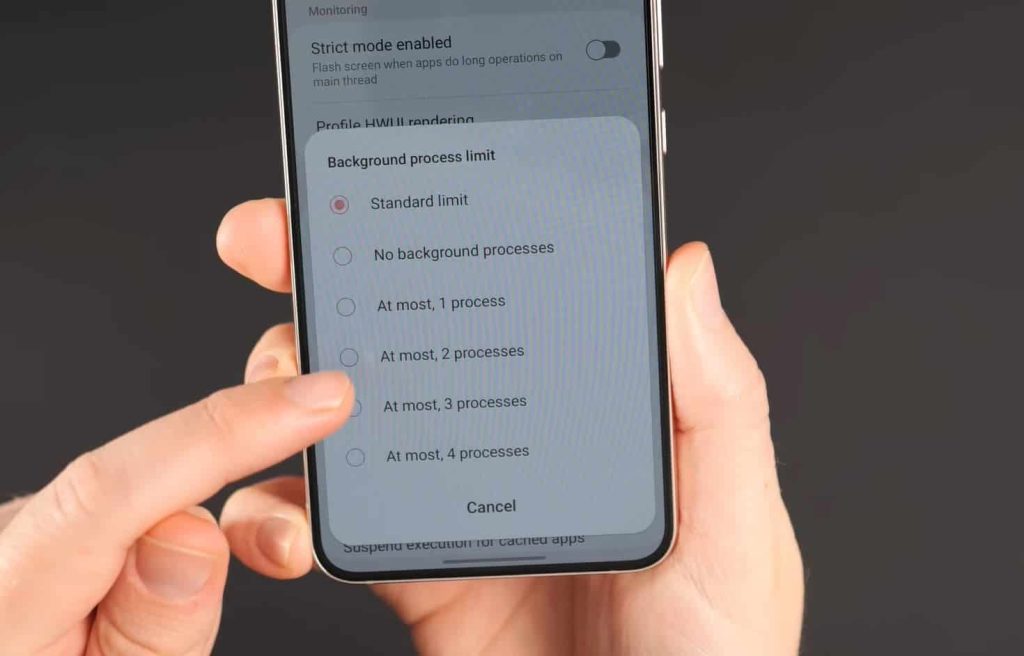 HOW TO CHECK AND DISABLE BACKGROUND RUNNING APPS ON ANDROID SMARTPHONES
Open Settings on Your Android Smartphone
Go to the App Settings or Developer Options (depending on your Android version) and review the list of running apps.
Close unnecessary apps or use the "Force Stop" option to halt resource-draining processes.
Uninstall the app if you don't need it anymore.
3. OVERLOADING THE HOME SCREEN WITH WIDGETS (ANDROID SLOWS DOWN MISTAKES)
The home screen of an Android smartphone serves as a central hub for accessing apps and important information. It provides quick access to widgets that display useful content and perform specific functions. Overcrowding the home screen with widgets is a common mistake that can significantly impact your device's performance.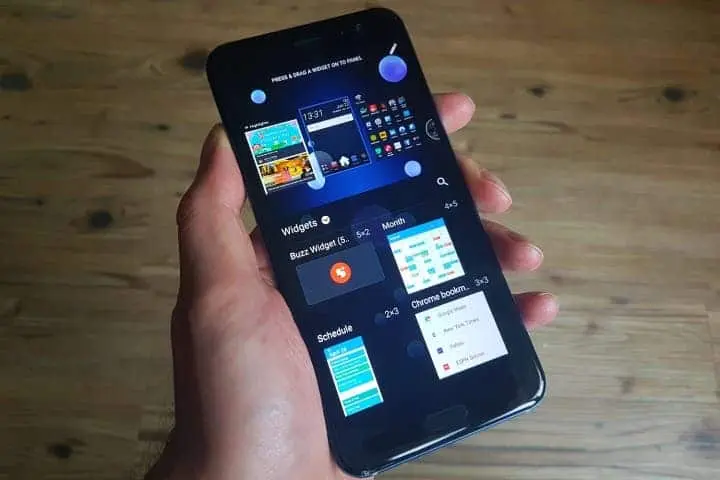 HOW TO REMOVE UNWANTED WIDGETS FROM THE HOME SCREEN OF YOUR ANDROID SMARTPHONE
Press and hold the widget.
Drag them to the "Remove" or "Trash" icon that appears.
Release it once you drag it to the trash icon to remove the widget from your home screen.
4. RUNNING OUT OF STORAGE SPACE (ANDROID SLOWS DOWN MISTAKES)
In the era of ever-expanding digital content, running out of storage space on your Android smartphone is a common issue. While smartphones today come with larger internal storage capacities, the accumulation of apps, photos, videos, and files can quickly fill up the available space. However, running out of storage doesn't just limit your ability to store new content; it can also significantly slow down your device.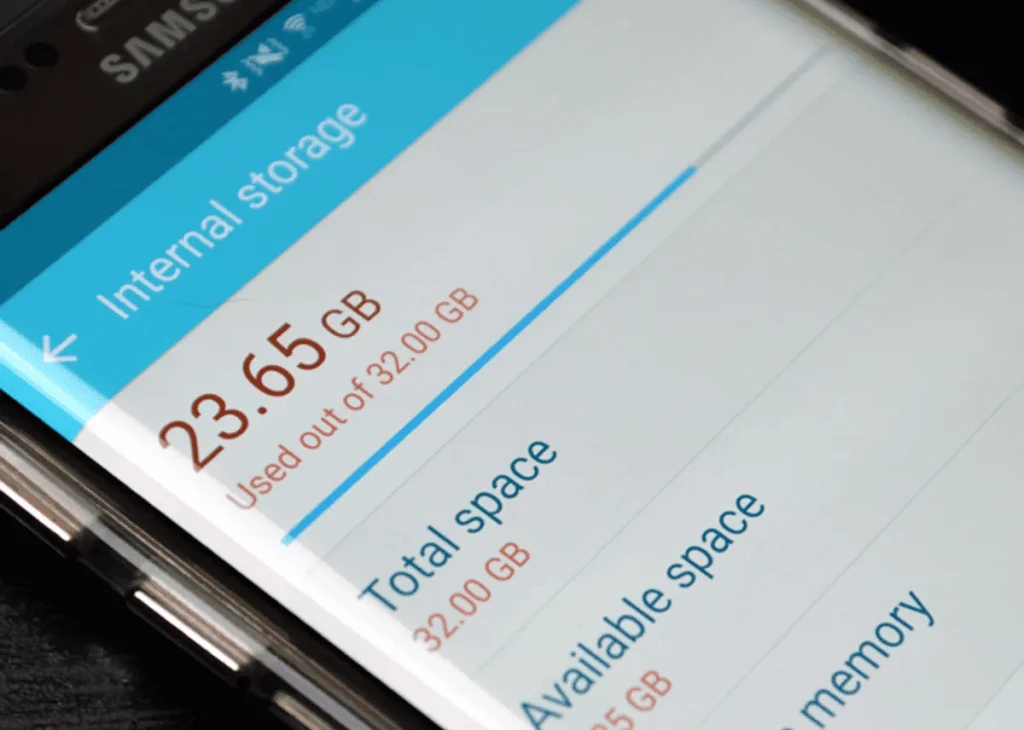 HOW TO CHECK YOUR STORAGE ON ANDROID SMARTPHONES
Open the Settings app.
Scroll down until you find Device Care or About Device.
Tap Storage.
You should now see used and available space.
5. INSTALLING APPS FROM UNKNOWN SOURCES
Android smartphones offer a vast ecosystem of applications through the official Google Play Store. However, some users are tempted to install apps from sources other than the Play Store, which can be risky. This practice, known as sideloading, poses various security threats and can significantly slow down your Android smartphone.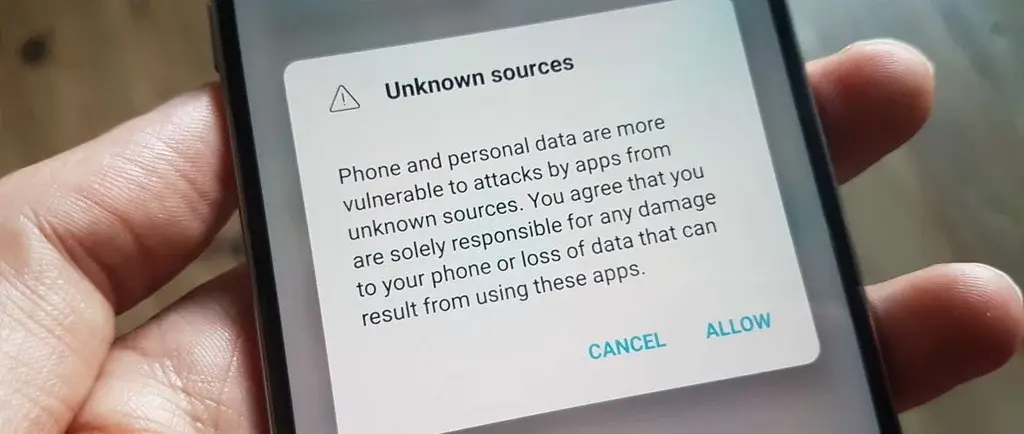 HOW TO DELETE UNWANTED APPS FROM YOUR ANDROID SMARTPHONES
Open Settings and select Apps.
Tap on the app you want to delete and select Uninstall.
You may need to confirm by tapping OK.
6. LETTING YOUR CACHE BUILD UP WITHIN APPS
Allowing your cache to build up within apps can have both advantages and disadvantages. Here are some points to consider:
Advantages:
Improved performance: Caching data within apps can lead to faster load times and smoother user experience. When an app retrieves data from the cache instead of making a network request or performing complex calculations, it can significantly speed up operations.
Offline functionality: Cached data can enable certain app features to work even when the device is offline or has a limited internet connection. By storing relevant information locally, the app can continue to provide functionality without relying on constant internet access.
Reduced data usage: When an app accesses data from the cache instead of fetching it from a remote server, it can help conserve data usage. This can be beneficial for users with limited data plans or in situations where internet connectivity is unreliable.
Disadvantages:
Storage consumption: Caching data within apps requires storage space on the device. If the cache grows too large, it can start occupying a significant portion of the available storage, potentially impacting the device's performance and other applications.
Outdated or incorrect information: If the cached data becomes stale or outdated, it may lead to displaying incorrect or obsolete information within the app. It is important for apps to handle cache expiration and refresh mechanisms appropriately to ensure users are always presented with up-to-date data.
Privacy concerns: Some apps store sensitive information in the cache, such as user credentials or personal data. Allowing the cache to build up without proper security measures could potentially expose this information if the device falls into the wrong hands.
In general, it is important for app developers to implement caching mechanisms responsibly, considering the specific requirements and nature of the application. Regular cache management, including cache expiration policies and appropriate data validation, can help mitigate potential issues and ensure a positive user experience.
HOW TO CLEAR CACHE ON YOUR ANDROID SMARTPHONE
Open the Settings app on your phone and select Storage.
Tap Apps or Other Apps (depending on your Android version).
Select the app whose cache you need to clear.
Now tap Clear Cache within the app's information page.
7. IGNORING ANDROID'S BATTERY OPTIMIZATION SETTINGS
Ignoring Android's battery optimization settings can have both advantages and disadvantages. Here are some points to consider:
Advantages:
Improved app performance: Some apps may require continuous background processing or network access to provide real-time updates or push notifications. Ignoring battery optimization settings can prevent Android from restricting or limiting these activities, resulting in improved app performance and responsiveness.
Uninterrupted background tasks: Battery optimization settings can sometimes limit or interrupt background tasks, such as syncing data, downloading updates, or running scheduled processes. Ignoring these settings allows the app to continue executing these tasks without interruptions, ensuring a seamless user experience.
Better multitasking capabilities: By bypassing battery optimization, certain apps can remain active and perform tasks in the background even when the device is in Doze mode or low-power states. This can be useful for apps that require continuous monitoring, such as fitness trackers or messaging applications.
Disadvantages:
Increased battery drain: Ignoring battery optimization settings can lead to increased power consumption since the app may continue to run resource-intensive tasks in the background. This can result in faster battery depletion, reducing the overall device usage time.
Decreased battery life: Android's battery optimization features are designed to conserve battery life by limiting unnecessary background processes and network access. Ignoring these settings can result in shorter battery life, especially if multiple apps are actively running and consuming power in the background.
Potential performance issues: Ignoring battery optimization can cause performance issues on lower-end devices or devices with limited system resources. Resource-intensive apps running unchecked in the background may lead to lag, slow responsiveness, or even app crashes.
It's important to note that Android's battery optimization settings are in place to strike a balance between app functionality and battery life. While ignoring these settings may provide certain benefits in specific scenarios, it's generally recommended to respect the default battery optimization settings to ensure optimal battery performance and longevity, unless there's a specific need for an app to run continuously in the background.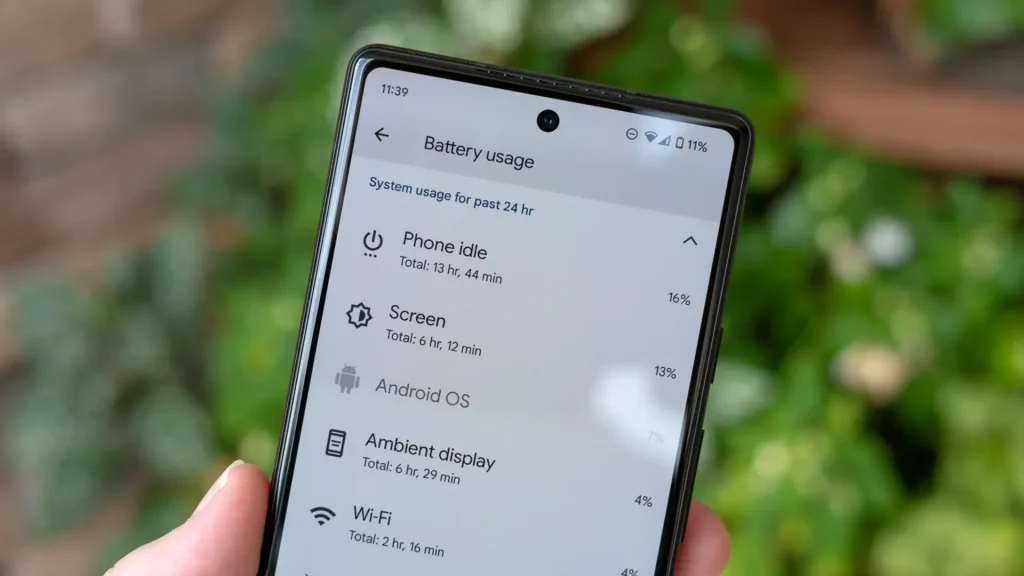 HOW TO ACTIVATE POWER SAVING MODE ON ANDROID SMARTPHONE
Go to Settings
Battery > Battery Optimization.
Customize the settings to suit your usage patterns and conserve battery power.
8. RECEIVING EXCESSIVE NOTIFICATIONS
Constant interruptions from notifications can disrupt your workflow and drain battery life. Constantly receiving a lot of notifications puts extra pressure on your smartphone's processor.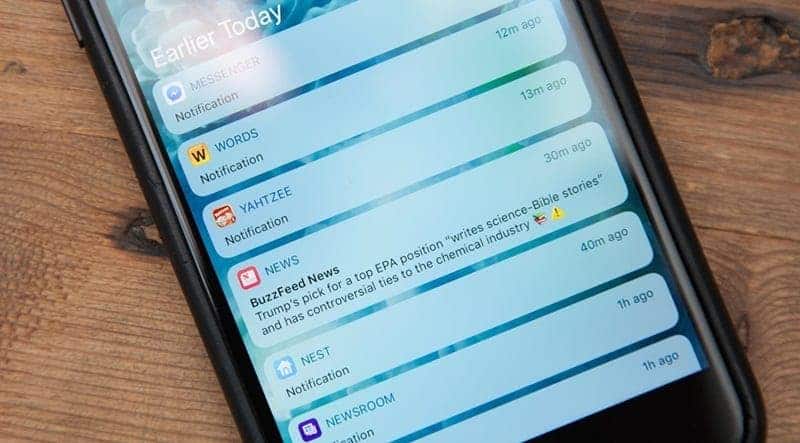 HOW TO CUSTOMIZE THE DO NOT DISTURB MODE ON ANDROID
Swipe down and open the drop-down menu on your Android device.
Press and hold the Do Not Disturb icon until its settings appear.
Now customize which notifications can bypass this mode.
You will have various options, such as People, Apps, and Alarms.
If necessary, schedule a specific time you want the feature to activate.
Finally, turn on Do No Disturb by tapping the icon from the drop-down menu.
Also, you can decide to silence specific apps so that they stop sending you notifications.
9. NEGLECTING TO RESTART YOUR ANDROID PHONE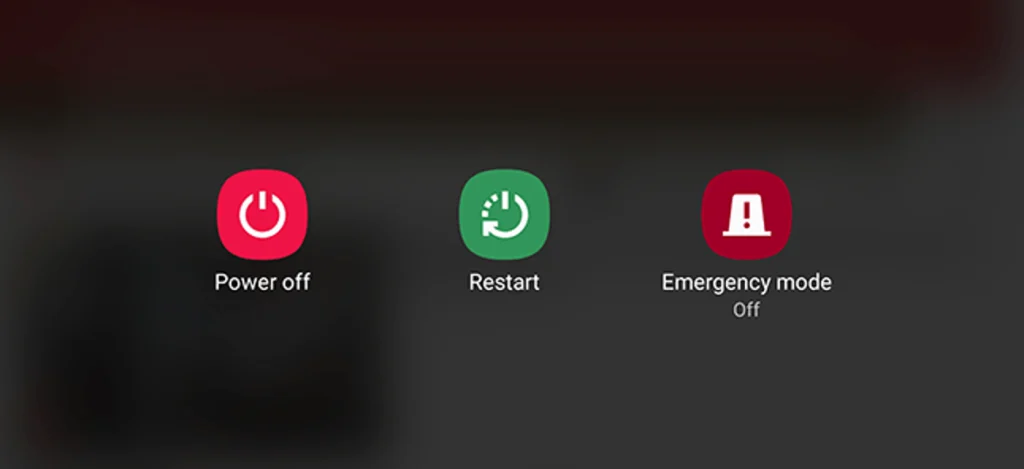 Neglecting to restart your Android phone regularly can have both advantages and disadvantages. Here are some points to consider:
Advantages:
Consistent app performance: Restarting your Android phone can help clear temporary data and cached processes, which can improve app performance. It allows apps to start fresh and may resolve any minor glitches or slowdowns you might be experiencing.
Memory management: Restarting your phone clears the device's RAM (Random Access Memory) and releases any unnecessary processes or background tasks that might be consuming memory. This can free up system resources and potentially improve overall device responsiveness.
Software updates and patches: Restarting your phone after installing software updates or patches ensures that any system-level changes are properly implemented. It allows the updates to take effect and can prevent any compatibility issues or errors that might occur if the device is not restarted.
Disadvantages:
Temporary disruption: Restarting your Android phone means temporarily interrupting ongoing tasks or activities. If you have important work or processes running, a restart can cause a brief interruption or loss of progress. It's important to save any unsaved data before restarting your phone.
Delayed notifications or missed calls: When you restart your phone, it disconnects temporarily from mobile networks or Wi-Fi, which can result in delayed notifications or missed calls during that time. If you rely heavily on real-time notifications or need to be reachable, a restart might not be ideal at certain moments.
Battery drain during startup: Restarting your phone consumes a small amount of battery power during the boot-up process. If your device already has a low battery, restarting it may further drain the battery, which can be inconvenient if you don't have immediate access to a charging source.
10. OPERATING WITHOUT SECURITY MEASURES (ANDROID SLOW DOWN MISTAKES)
Operating an Android device without proper security measures can potentially lead to various issues, including device slowdown. Here are some reasons why neglecting security measures can contribute to Android slowdowns: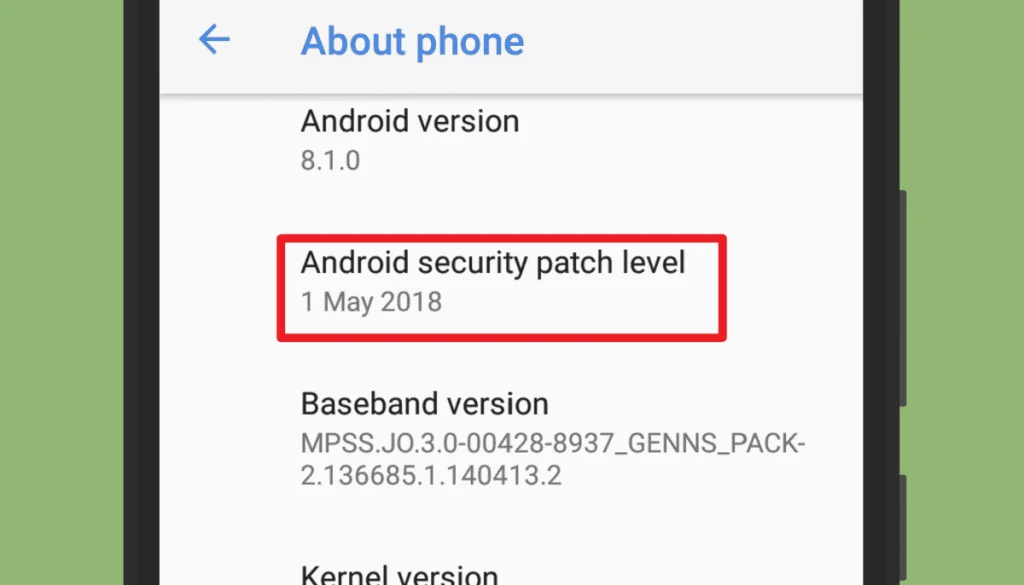 Malware and background processes: Without security measures like antivirus software, your Android device becomes more vulnerable to malware and malicious apps. Malware can consume system resources, run background processes, and cause overall performance degradation, resulting in device slowdowns.
Unoptimized and outdated apps: Neglecting security measures often means neglecting app updates as well. Outdated apps may have compatibility issues, bugs, or inefficient code that can impact device performance. App developers regularly release updates to optimize performance, fix bugs, and enhance security. By not keeping your apps up to date, you may experience slower performance.
Lack of storage optimization: Security measures often include features to help optimize storage usage on your Android device. Without these measures, you may accumulate unnecessary files, cached data, or duplicates, which can take up valuable storage space. Insufficient storage can lead to performance issues and device slowdowns.
Absence of system updates: Regular system updates not only bring new features but also address security vulnerabilities and improve performance. Neglecting to install system updates means missing out on performance optimizations and potential bug fixes, which can contribute to device slowdowns.
Inefficient resource allocation: Security measures often include features that help manage resource allocation on your Android device. For example, they can limit background processes, optimize power usage, and prioritize app performance. Neglecting these measures may result in inefficient resource allocation, leading to device slowdowns.
HOW TO INSTALL SECURITY PATCHES
Go to Settings
About Phone
Software Information.
If updates are available, follow the on-screen instructions to install them.
11. NOT BACKING UP (ANDROID SLOW DOWN MISTAKES)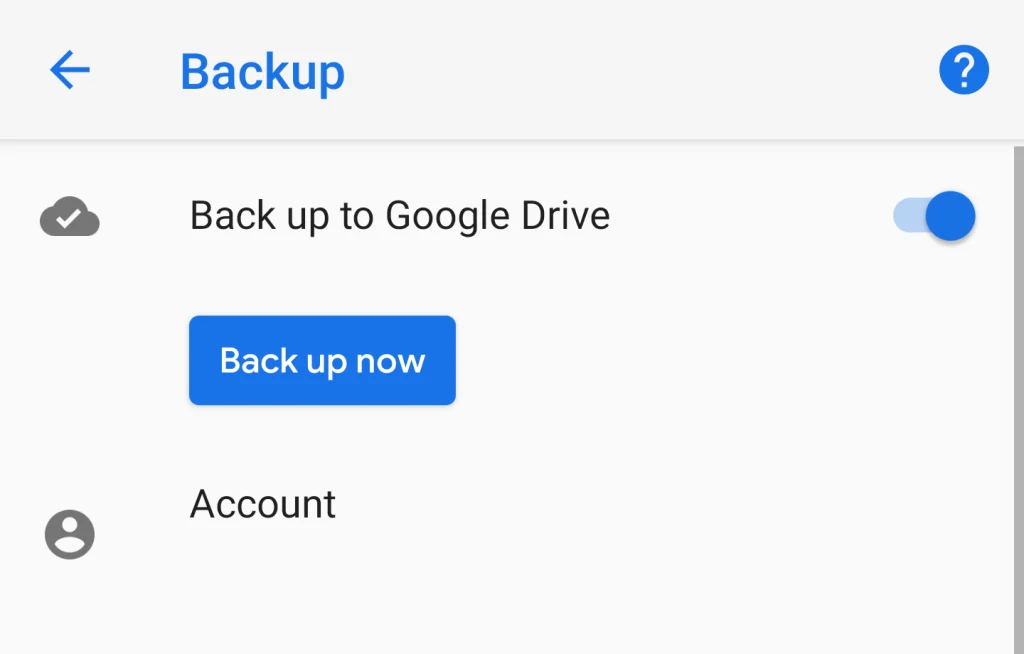 Here are some mistakes that can contribute to Android slowdowns unrelated to data backups:
Insufficient storage: When your Android device runs out of storage space, it can significantly impact performance. It is important to regularly manage and free up storage by removing unnecessary files, clearing app caches, and uninstalling unused apps.
Too many background processes: If you have numerous apps running in the background, they can consume system resources and slow down your device. Close unused apps and limit the number of background processes to optimize performance.
Outdated software and apps: Using outdated versions of the operating system (Android) or apps can lead to performance issues. Regularly update your Android device's software, including the operating system and installed apps, to take advantage of performance optimizations and bug fixes.
Excessive widgets and live wallpapers: Widgets and live wallpapers can enhance the user experience, but having too many of them on your home screen can impact device performance. Consider minimizing the number of widgets and using static wallpapers instead of live ones.
Lack of device maintenance: Regularly maintaining your Android device can help prevent slowdowns. This includes clearing app caches, restarting your device occasionally, and performing system optimizations using built-in features or third-party maintenance apps.
Remember, while not backing up your data does not directly cause Android slowdowns, it is crucial to regularly back up your data to prevent permanent loss in case of hardware failure, accidental deletion, or other unforeseen events. Proper data backup practices should be followed in parallel with other measures to maintain a smooth and efficient Android experience.
12. LETTING THE BATTERY DRAIN TO ZERO (ANDROID SLOW DOWN MISTAKES)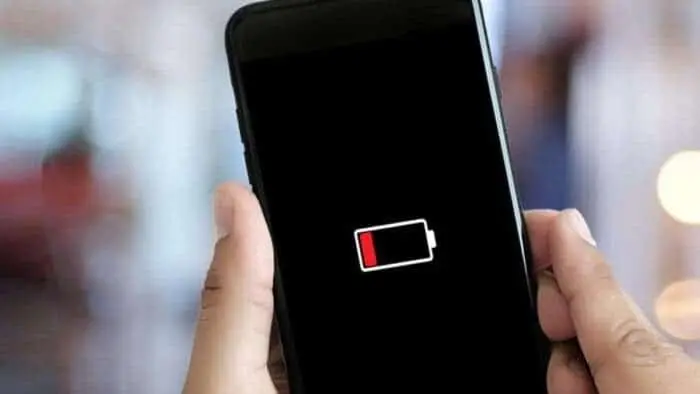 Letting the battery drain to zero on an Android device does not directly contribute to device slowdowns. However, it is generally not recommended to let your Android device's battery completely drain for the following reasons:
Potential data loss or corruption: Allowing the battery to drain completely can lead to unexpected device shutdowns. If you have unsaved data or files open, you may risk losing or corrupting that data.
Battery health impact: Lithium-ion batteries, which are commonly used in Android devices, have a limited number of charge cycles. Draining the battery to zero frequently can degrade the battery health and reduce its overall lifespan.
Inconvenience and downtime: When the battery is completely drained, your device will need to be recharged fully before it can be powered on again. This process can take time, and it can be inconvenient if you need to use your device immediately.
To optimize battery life and prevent potential issues:
Avoid letting the battery drain completely: Ideally, aim to keep your Android device's battery level above 20% or more to maintain optimal battery health and prevent unexpected shutdowns.
Charge your device regularly: It is recommended to charge your device before the battery level drops too low. Regularly plug in your device to a power source and charge it to ensure it has sufficient power throughout the day.
Enable battery-saving features: Android devices offer battery-saving features that can help extend battery life. These features reduce power consumption by optimizing system settings, limiting background processes, and adjusting screen brightness.
Use power-saving modes: Activate the power-saving mode or battery saver mode on your Android device when the battery is low. This mode conserves power by reducing performance, disabling certain features, and adjusting system settings to maximize battery life.
Remember that while letting the battery drain to zero does not directly cause device slowdowns, it can have negative effects on battery health and lead to inconveniences. Maintaining a regular charging routine and utilizing battery-saving features can help optimize battery life and ensure a smoother Android experience.
Conclusion:
By avoiding these 12 common mistakes, you can significantly enhance the performance of your Android smartphone. Regularly update your software and apps, manage your storage space efficiently, and optimize your device's settings. Taking these proactive steps will ensure that your Android smartphone remains fast, responsive, and a reliable companion in your day-to-day activities.