In the ever-evolving world of technology, smartphones have become an integral part of our daily lives. Samsung, a leading player in the smartphone market, continually strives to enhance user security. One such security feature is the Factory Reset Protection (FRP), designed to protect user data in case of device loss or theft. However, there are instances where users find themselves locked out of their devices due to forgotten credentials. Enter Samsung FRP Bypass V3.0 – the latest free download that opens up new possibilities for users facing FRP challenges.
What is FRP?
Factory Reset Protection is a security feature introduced by Google to ensure the safety of personal data on Android devices. When FRP is activated, it requires the user to enter the Google account credentials previously associated with the device after a factory reset. While this is an excellent security measure, it can be a source of frustration for users who forget their login details.
Samsung FRP Bypass V3.0
Samsung FRP Bypass V3.0 is a tool developed to address the challenges posed by FRP lock on Samsung devices. This latest version comes with enhanced features and a user-friendly interface, making it a valuable resource for those locked out of their devices.
Key Features:
User-Friendly Interface: The tool boasts a simple and intuitive interface, making it accessible even for users with limited technical expertise.
Compatibility: Samsung FRP Bypass V3.0 is designed to work seamlessly with a wide range of Samsung devices, ensuring that users across various models can benefit from its features.
Free Download: Perhaps the most appealing aspect is that Samsung FRP Bypass V3.0 is available for free. Users can download and use the tool without incurring any additional costs.
Time-Saving: The tool is known for its efficiency in quickly bypassing FRP locks, saving users valuable time and effort.
Regular Updates: To stay ahead of evolving security measures, the developers of Samsung FRP Bypass V3.0 provide regular updates, ensuring compatibility with the latest Samsung devices and Android versions.
How to Use Samsung FRP Bypass V3.0:
Download: Click the link below and Download it.
Extract it to your computer.

Now Run the SamFwFRPTool.exe As Admin
Install a Samsung USB Driver on your computer before using the tool.
First, Connect your Samsung FRP-enabled phone to a WiFi Network.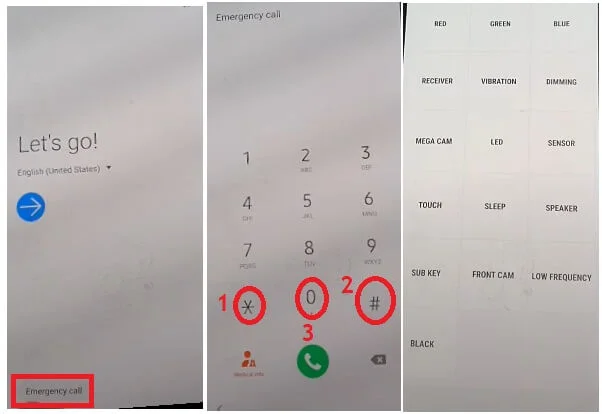 Then go back to the very first welcome screen, tap on Emergency Call
Press *#0*#
The Test Mode will appear
Now connect your Samsung Android 10, 9, 11, and 12 phones to the PC.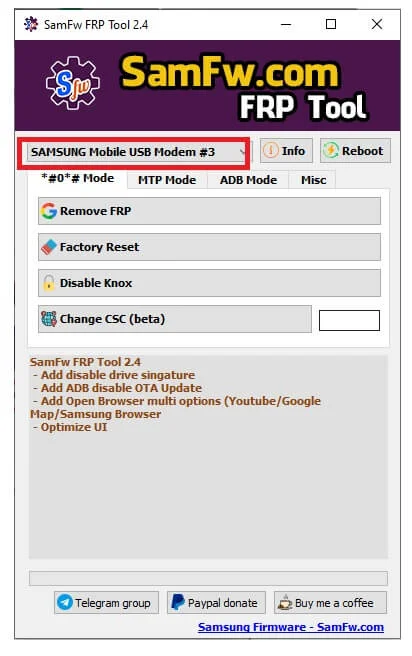 Open the FRP Tool
Select the COM Port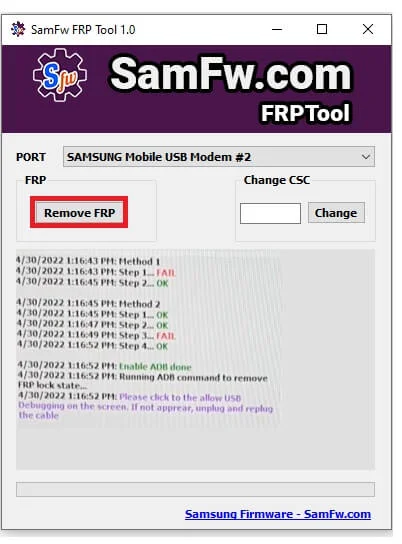 Click on Remove FRP from the FRP Section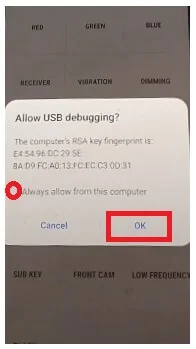 Tap Allow on the Phone & wait to remove FRP lock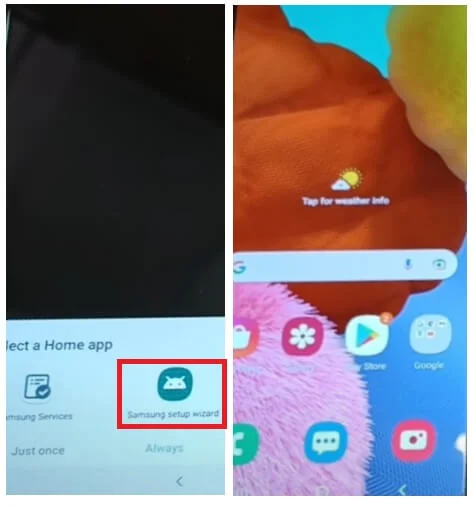 Select Samsung Setup Wizard.
That's it.
FRP =>>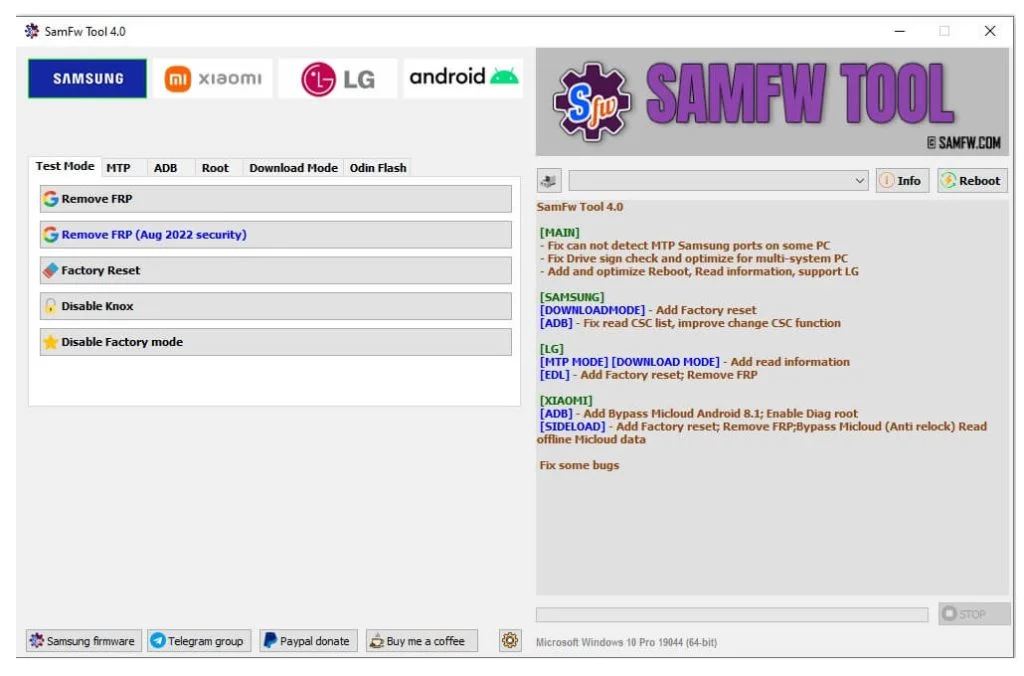 *#0*# (Test Mode)

Remove FRP
Factory Reset
Disable Knox
Change CSC (Beta)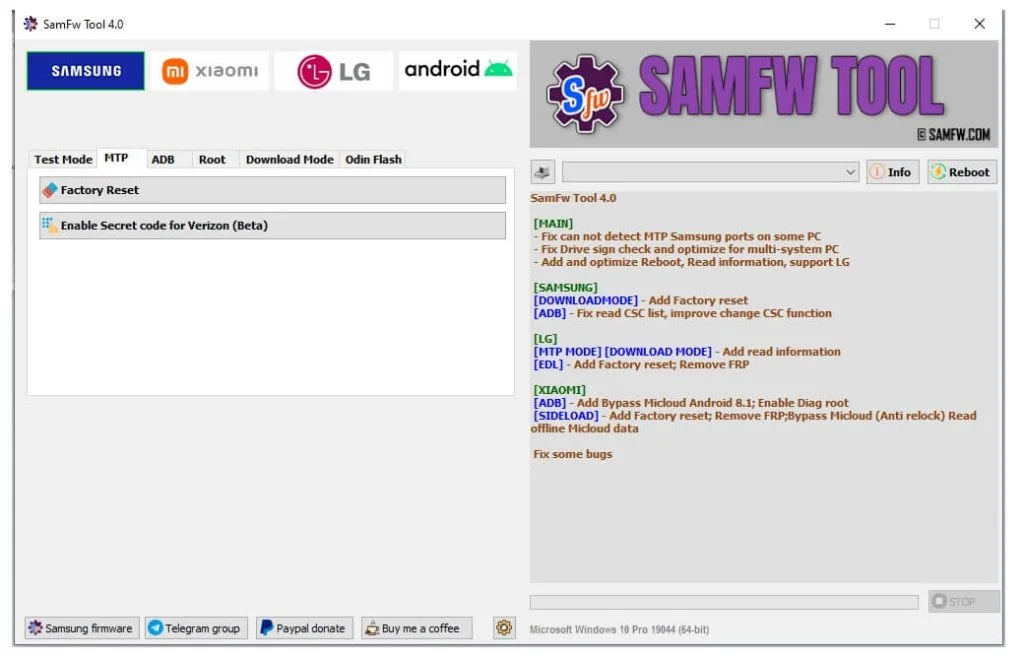 MTP Mode

Open Browser >> Youtube || Google Map || Samsung Browser (Galaxy Store)
Factory Reset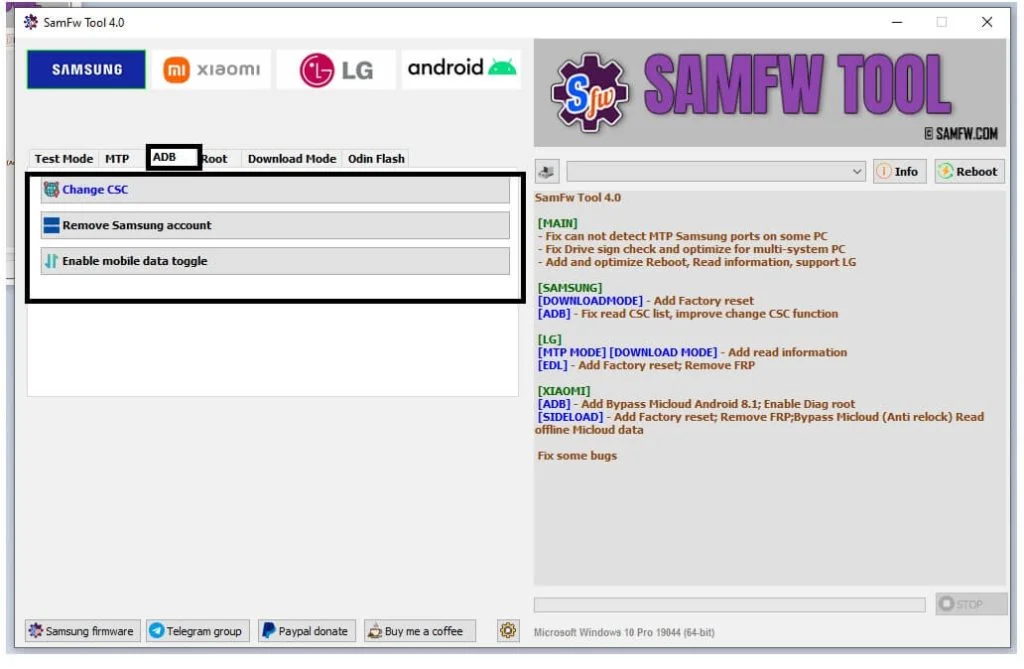 ADB Mode

Change CSC
Enable Mobile Toggle
Remove Samsung Account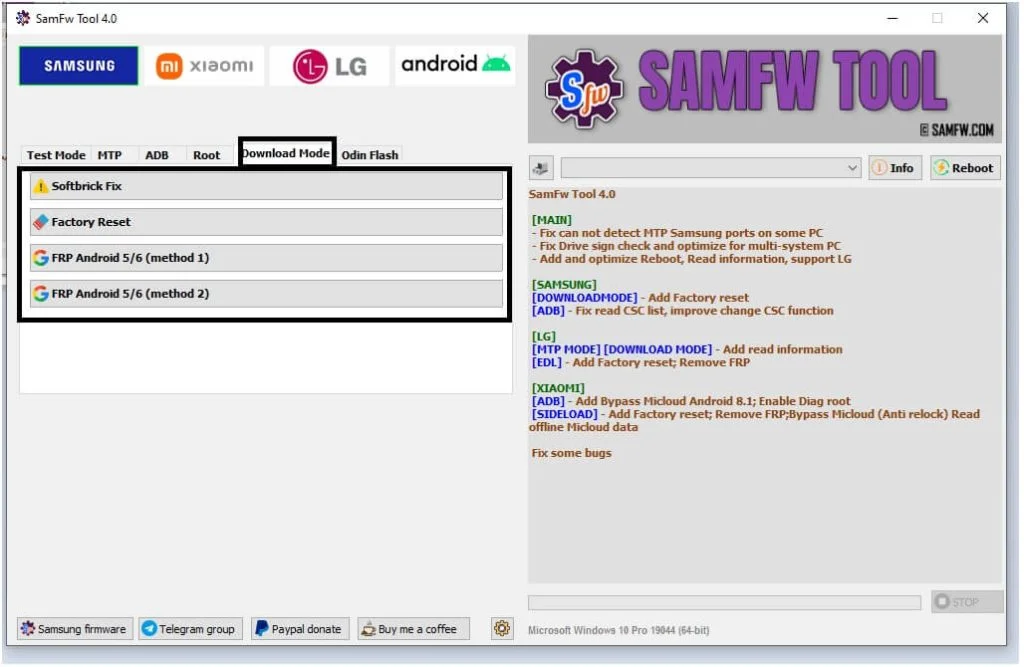 Download Mode

Factory Reset || SoftBrick Fix
FRP Android 5/6 (Method 1) || FRP Android 5/6 (Method 2)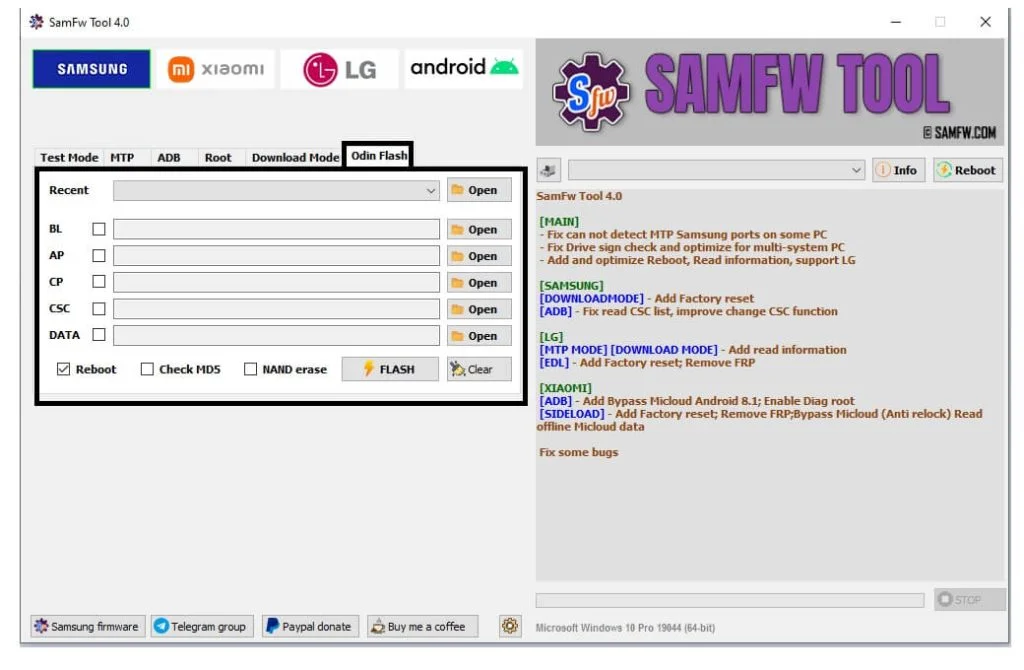 Odin Flash

Reboot || Check MD5 || Nand erase
Flash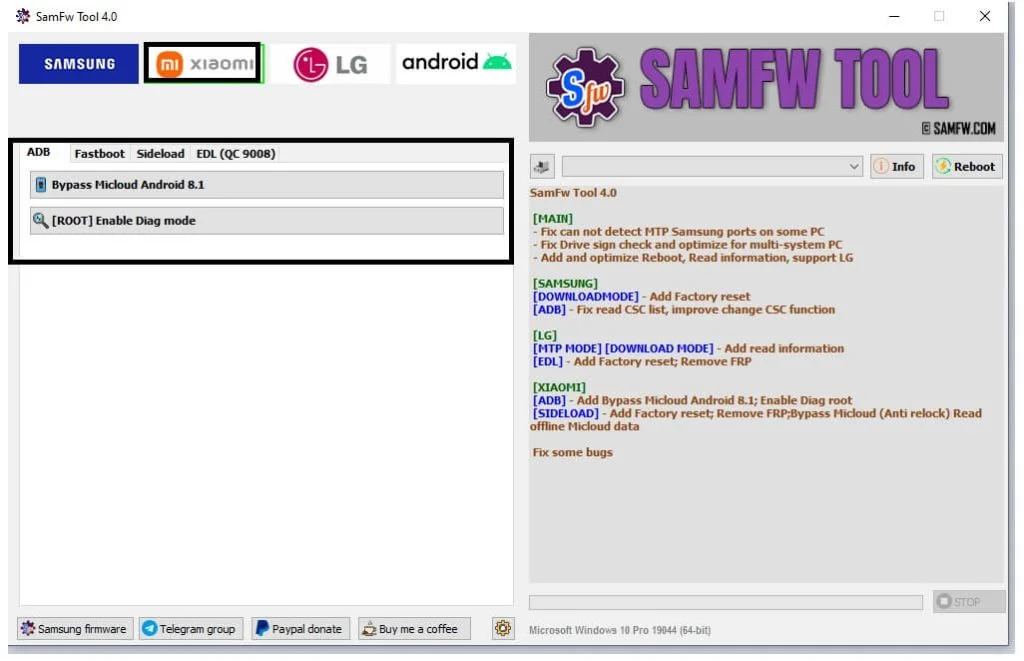 Xiaomi Functions

ADB

Bypass MI Cloud Android 8.1
[Root] Enable Diag Mode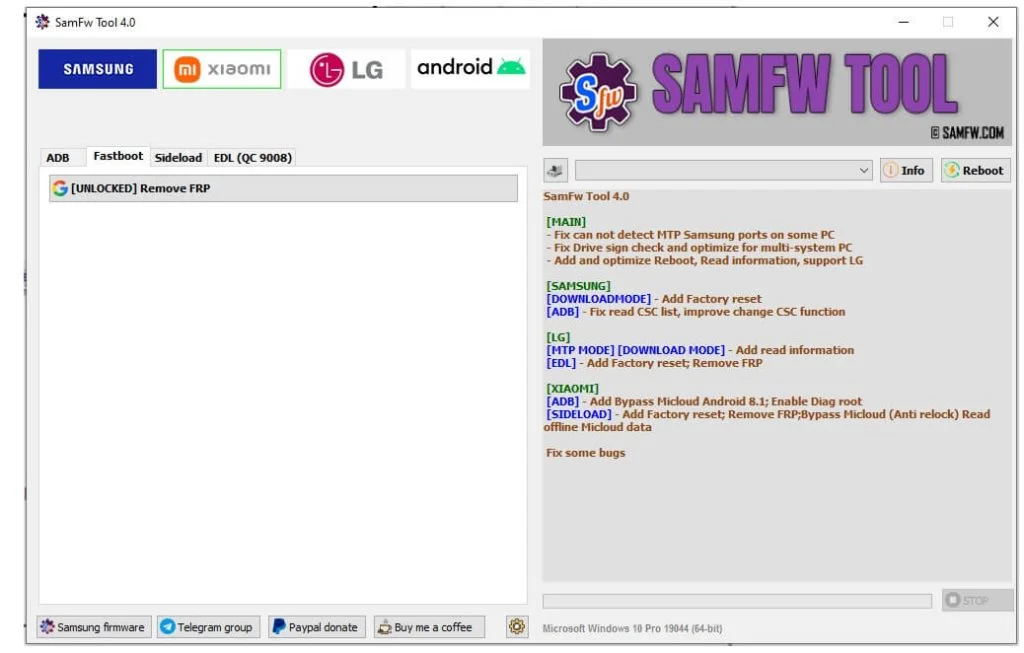 Conclusion
Samsung FRP Bypass V3.0 is a valuable tool for users facing FRP challenges on their Samsung devices. While it's essential to acknowledge the security intent behind FRP, this tool serves as a lifeline for those who find themselves locked out. As with any software, users should exercise caution and use such tools responsibly. The continuous development and updates to Samsung FRP Bypass V3.0 highlight the commitment to providing solutions that empower users to unlock their devices and regain control of their digital lives.