Here we will be sharing step by step guide to finding Pokemon's, show Pokemon notifications to catch in Pokemon Go. There is an app called "PokiiMap apk" to detect nearby Pokemon. Although it is dangerous to use 3rd party applications to play Pokemon because there is a high risk of being banned. But it also makes the entire capture process and identify more easily and also saves Pokemon.
Download the latest PokiiMap apk for Pokemon Go here- it's like to find PokeAlert Apk, PokeDetector, PokeVision, PokeMap, PokeRadar, show notifications Pokemon Pokemon to catch, not apk work ban. The PokiiMap application helps you in your cause to catch Pokemon that by scanning your location map and Pokemon display is in this locality. It is like many other 3rd party applications we've seen since the launch of Pokemon GO.
How to use PokiiMap app?
Download the PokiiMap Apk for Android from the link below
Install the PokiiMap Apk
Open the Pokii Map App via your device app menu.
Now click on app menu >> account, then sign in via PTC or Google auth.
After successfully login, go back app home.
Now tap on the search icon, and find any location.
This time. wait for your Pokemon map .. see screenshot below.
Still, don't get it working? don't worry just drop a comment below, We try to respond as soon as possible.
Download PokiiMap Apk
pokiimap-1.5.1-human.apk (Latest version)
App details

Package: com.zl.pokemap.betterpokemap
Version: 1.5.1-human (51) arm + arm64 + mips + x86 + x86_64
Target: Android 5.1 (Lollipop MR1, API 22)
Min: Android 4.1 (Jelly Bean, API 16)
MD5: 27f7c9fc43e0def2fb55b72ad578c4fa
Size:13.13 MB (13,765,085 bytes)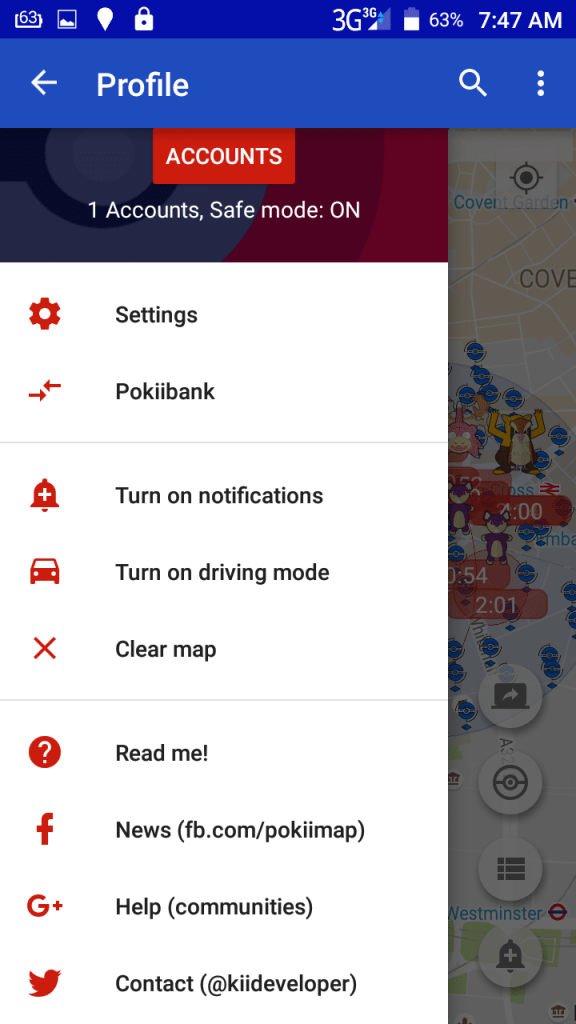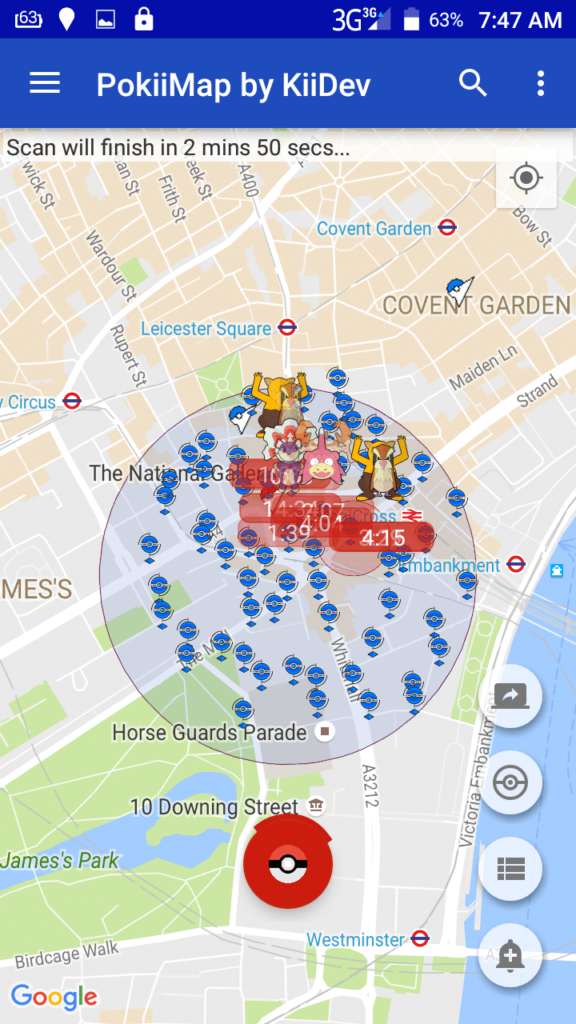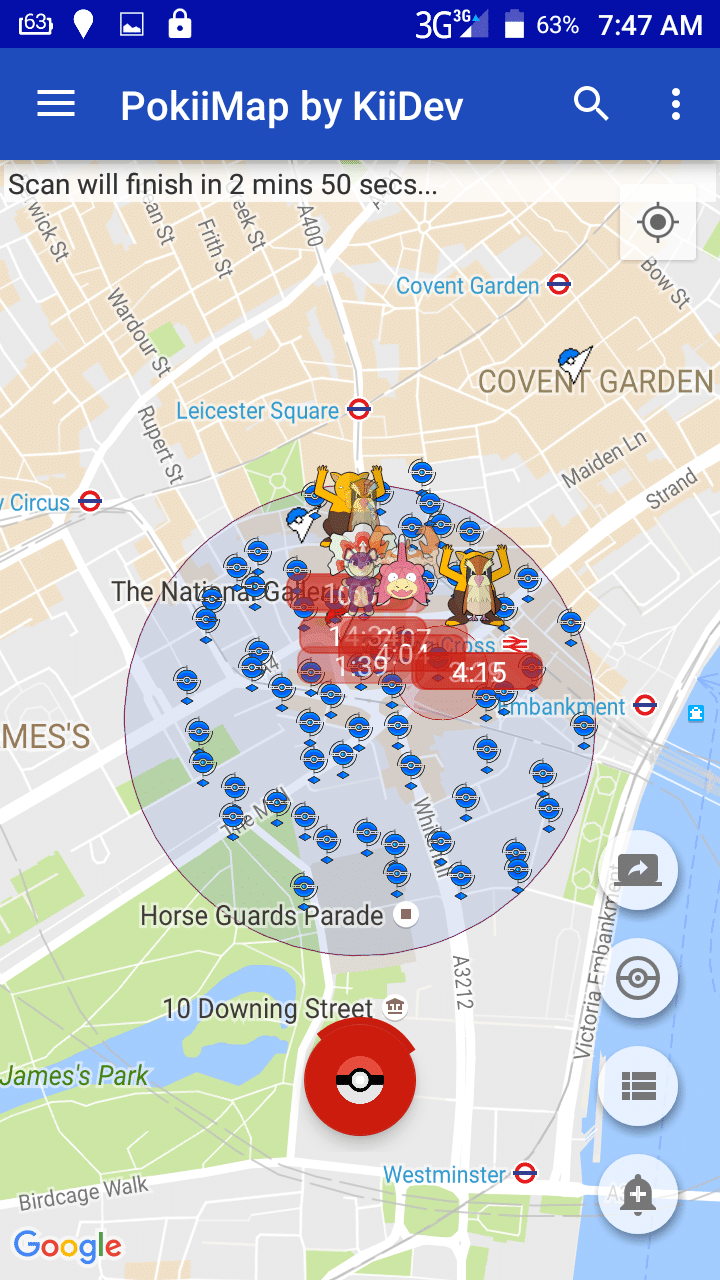 What's new
[1.5.1] added authentication to private live map server.
More sniping sites.
Added live maps, works with your own pogom or PokemonGO-map server.
Import accounts (PTC accounts only).
You will need to add back your accounts upgrading from 1.2.x or 1.3.x, sorry about that.
Bug fixes.
See also: How to Detect Nearby Pokemon with PokeDetector, PokeVision, PokeMap, PokeRadar
Download the latest PokiiMap apk, install, add an account, click the red button. Then see nearby Pokemon on the map.