Dropbox is a widely popular cloud storage service that offers a generous amount of free storage space to its users. However, if you find yourself in need of more space, there are creative and legitimate ways to expand your storage capacity without breaking the bank. In this post, we will explore how you can acquire a whopping 2TB of Dropbox space for free, allowing you to store, share, and access your files with ease.
What is Dropbox?
Dropbox is a cloud-based file storage service that allows users to store and share files online. It was founded in 2007 by Drew Houston and Arash Ferdowsi and has since become one of the most popular cloud storage solutions globally. Dropbox provides users with the ability to store various types of files, such as documents, photos, videos, and more, securely in the cloud.
Features of Dropbox
The primary function of Dropbox is to provide users with a centralized location to store their files in the cloud, allowing them to access these files from various devices with an internet connection. Here are some key features of Dropbox:
File Synchronization: Dropbox automatically synchronizes files across multiple devices. If you edit a document on your computer, the changes are reflected on other devices where you have Dropbox installed.
File Sharing and Collaboration: Dropbox simplifies file sharing. Users can share files and folders with others, making collaboration on projects more efficient. Shared folders allow multiple people to collaborate on the same set of documents.
Access Anywhere: Since Dropbox is cloud-based, users can access their files from any device with the Dropbox app or through a web browser. This flexibility is especially useful for people who work on multiple devices or need access to their files while on the go.
Version History: Dropbox keeps track of version history for files, allowing users to revert to previous versions if needed. This feature is valuable for collaboration and safeguarding against accidental changes.
Security: Dropbox employs encryption to protect user data, both during transit and when stored on their servers. Additionally, users can set access permissions for shared folders to control who can view or edit specific files.
Offline Access: Users can make selected files available offline, allowing access even when an internet connection is not available.
Mobile Apps: Dropbox provides mobile apps for various platforms, enabling users to access and manage their files from smartphones and tablets.
Method for 2TB Dropbox space for free 
Without further delay let's start our tutorial for getting 2TB Dropbox storage for free. Follow the steps carefully to avoid getting errors.
To get Dropbox space for free first of all connect VPN to Italy. Use strong VPNs like Vypr or Proton VPN. Use the browser Brave or Firefox. This step is compulsory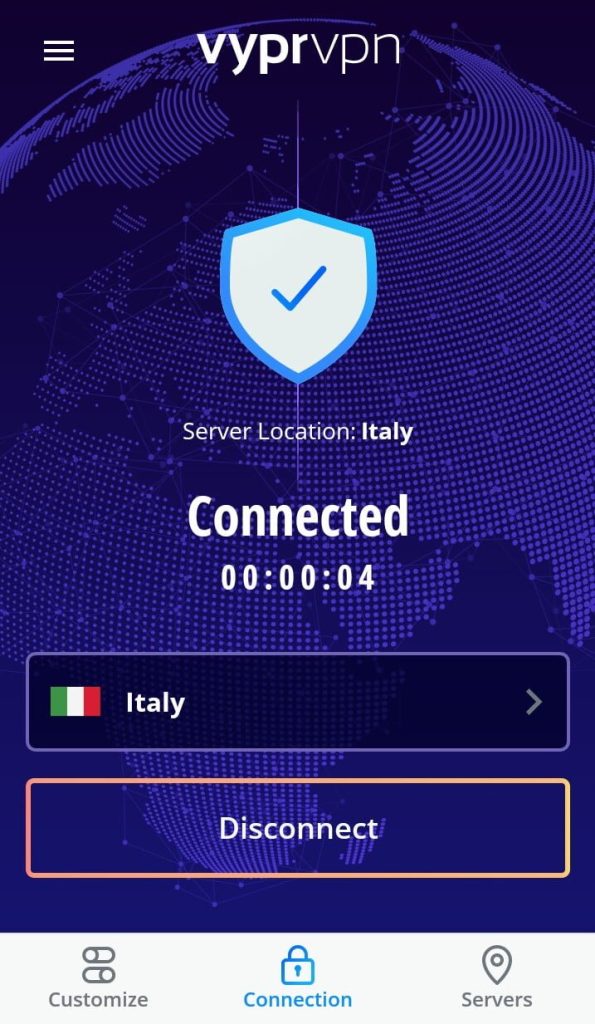 We need to sign up at Dropbox for free at first. Follow this link to sign up. Enter your first and last name. Enter your email and choose a password then sign up.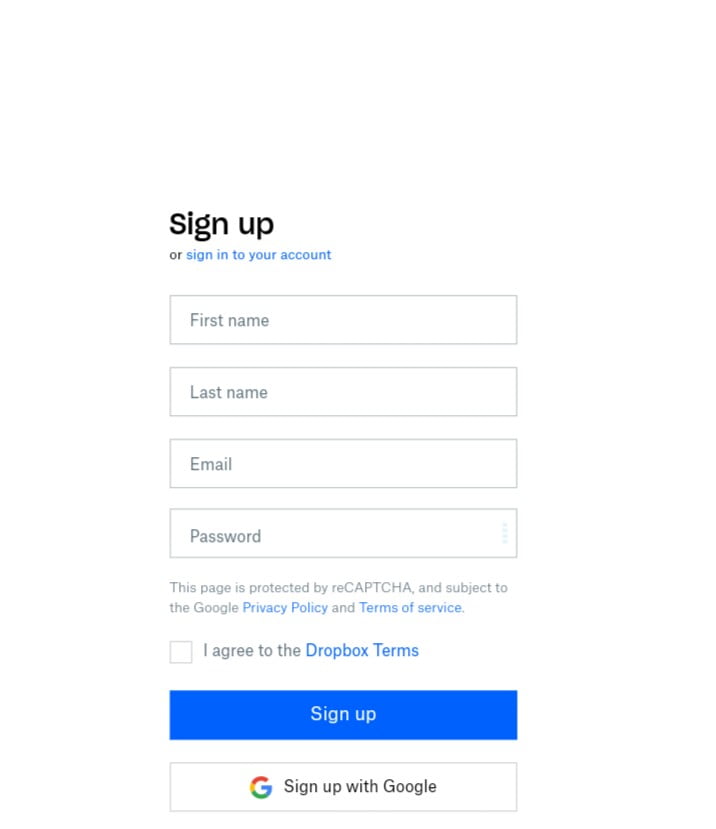 Now close that previous tab and open the new tab. click here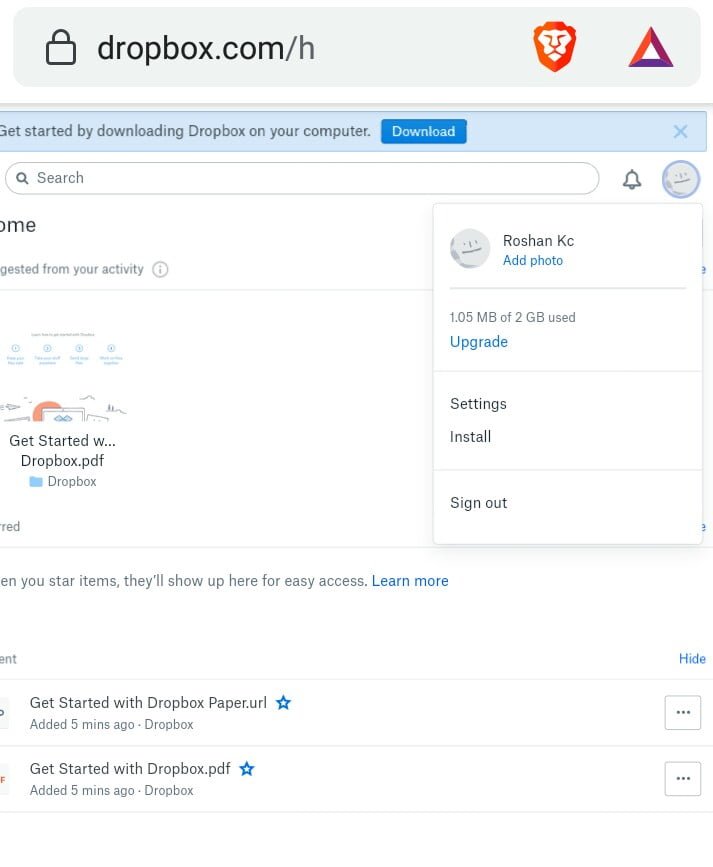 Now click on your profile which is at the right corner. You will see an upgrade option. Click on that upgrade option to get Dropbox space for free.
Now under for individual option, you will see the plus option. Click on buy now.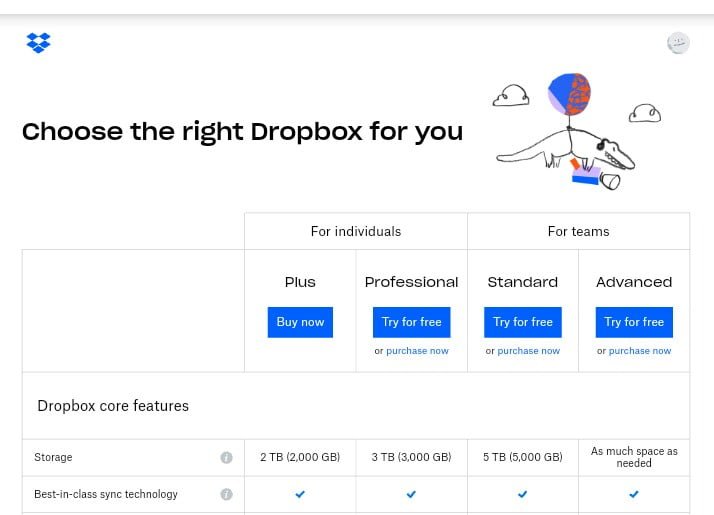 Then select the plus option.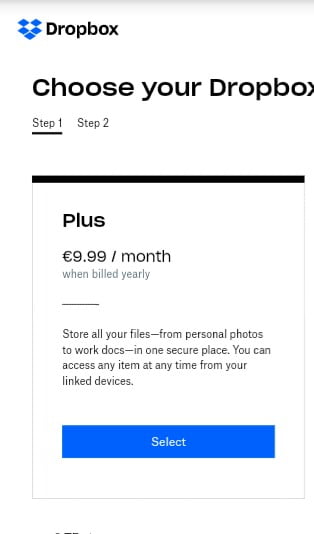 Now select "Direct debit" as a payment option.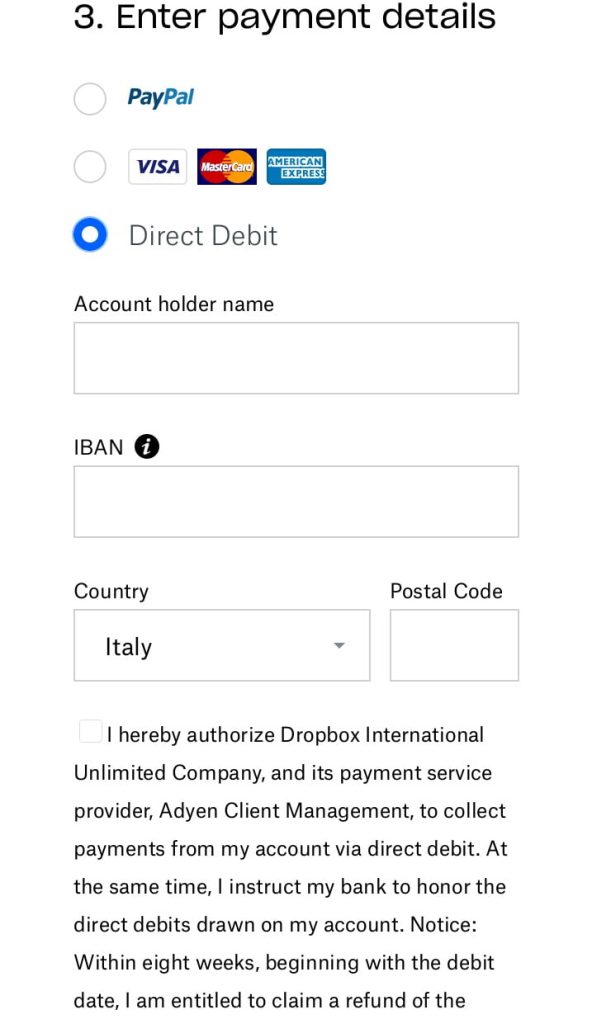 If you are from Italy then enter your IBAN otherwise go to this website and click on italy flag. You will see personal information of Italy residents which aren't of real person actually.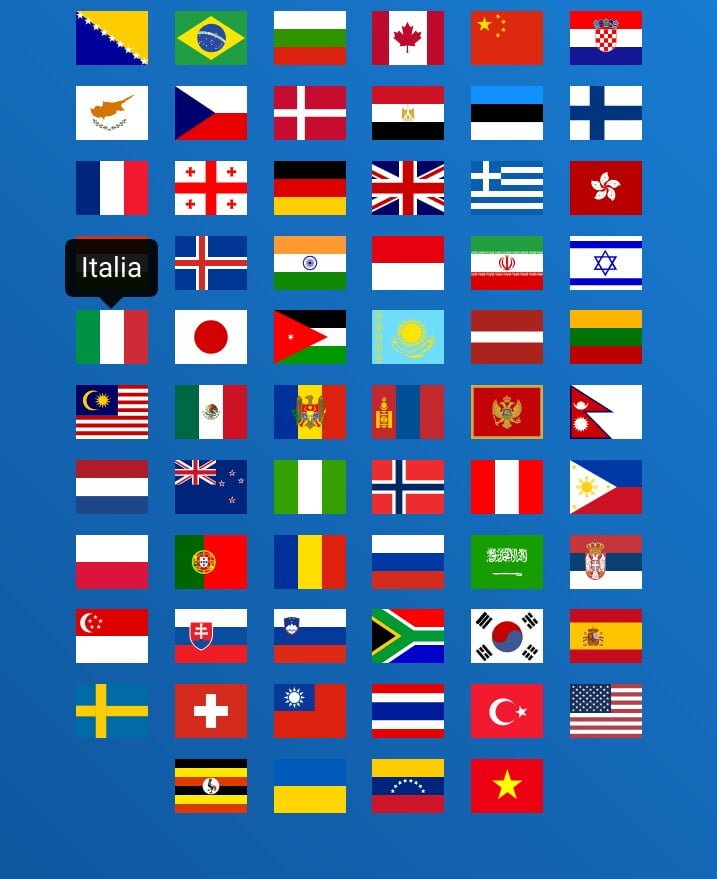 Just copy the person's name, Iban number, and postcode.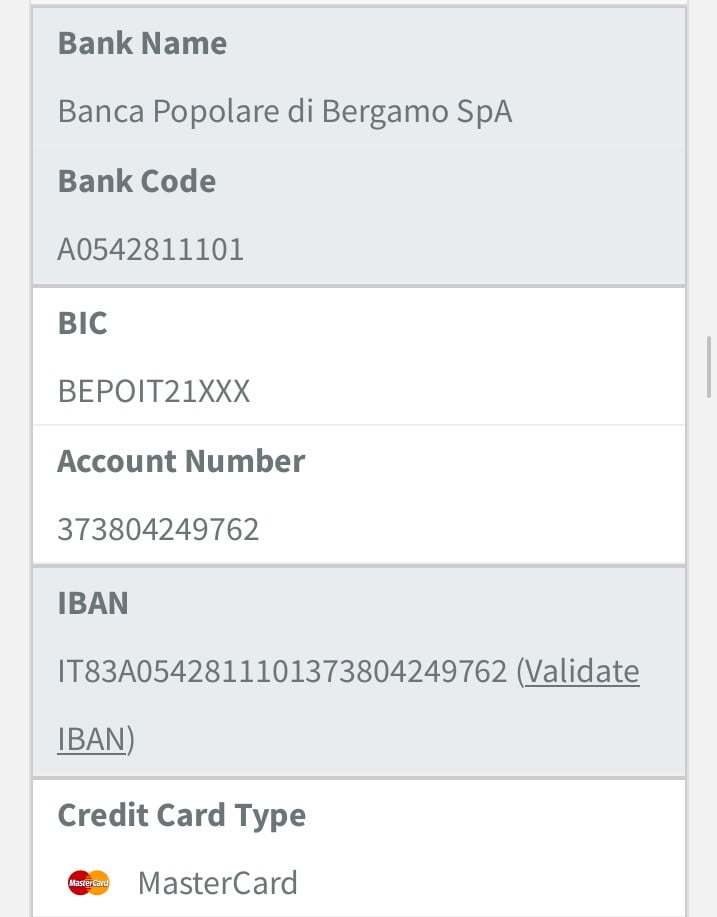 Paste the details in the corresponding fields in the payment field.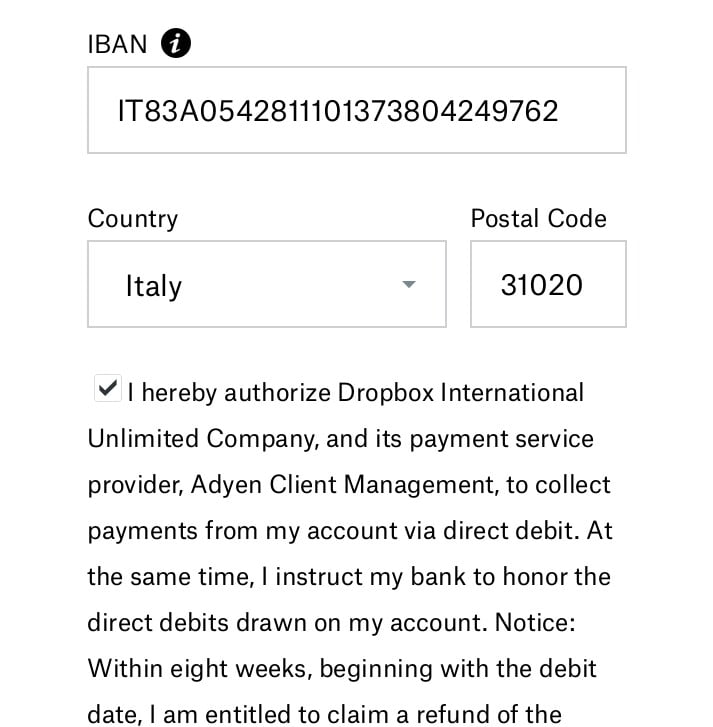 Now check the I agree option and hit buy now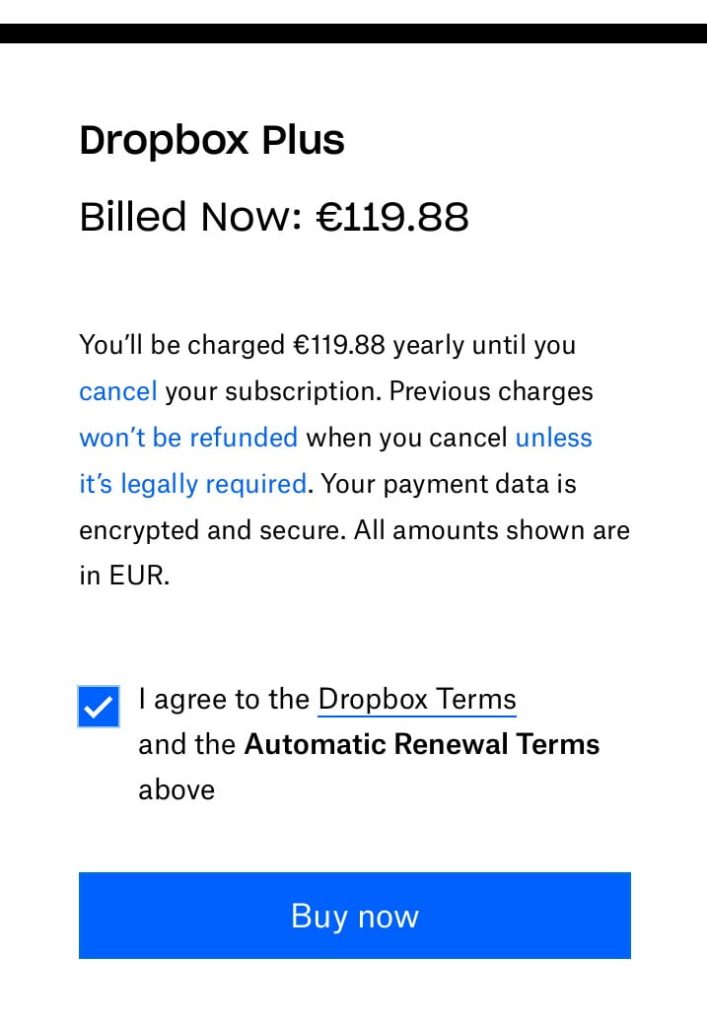 Boom! You got 2000 GB of cloud storage of Dropbox space for free. This is cloud backup for 1year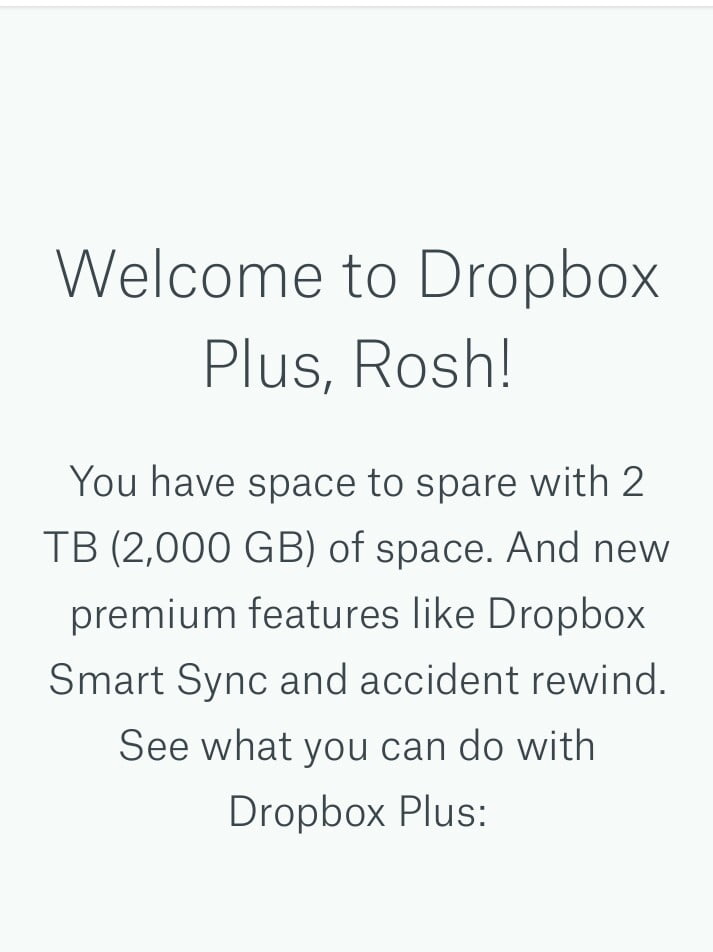 This method is quite interesting, isn't it? If you want to easily purchase such things then comment below 'yes'.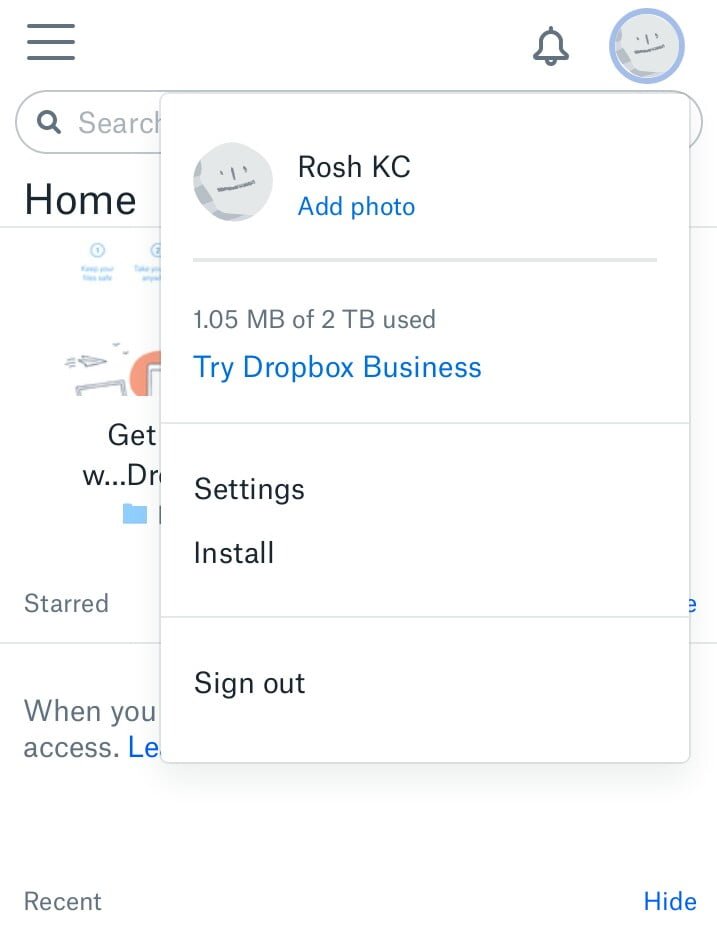 You can now download the app of Dropbox on your PC or mobile phone and start keeping a backup.
Conclusion
Expanding your Dropbox storage to 2TB for free is not only possible but can be a fun and rewarding experience. By taking advantage of referral programs, connecting your social media accounts, participating in beta programs and quests, and attending Dropbox events, you can unlock the full potential of Dropbox without spending a dime. Keep an eye on official announcements, stay active in the Dropbox community, and watch your storage space grow as you enjoy the benefits of a more expansive and feature-rich Dropbox experience.