Xiaomi has become a dominant force in the smartphone industry, offering a wide range of devices that cater to various budgets and preferences. However, one common dilemma for Xiaomi enthusiasts is choosing between Global and EEA (European Economic Area) versions of their smartphones. Both variants have their own set of advantages and limitations, and it's essential to understand the differences to make an informed choice. In this post, we will explore the key distinctions between Global and EEA Xiaomi smartphones and provide some tips on how to determine which one suits your needs best.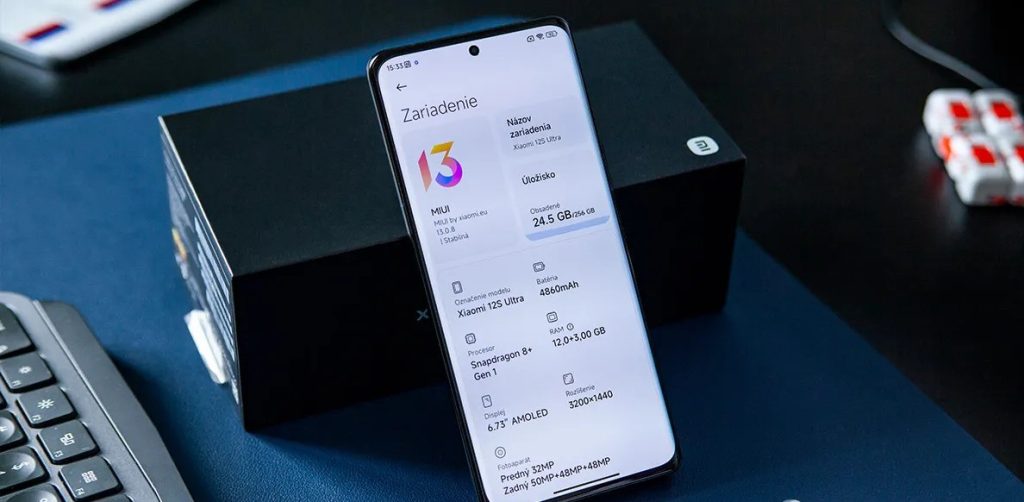 Global Xiaomi Smartphones
Global Xiaomi smartphones refer to Xiaomi devices that are designed and optimized for the international market, outside of Xiaomi's home country, China. These smartphones are tailored to meet the needs of a global audience and come with specific features and characteristics that make them suitable for users worldwide. Here are some key aspects of Global Xiaomi smartphones:
Language Support: One of the primary features of Global Xiaomi smartphones is their extensive language support. These devices are equipped with a wide range of languages, allowing users from different regions to navigate and use the phone in their preferred language.
Google Services: Global Xiaomi smartphones come pre-installed with Google services, including the Google Play Store, Gmail, Google Maps, and other Google apps. This integration ensures that users can access and download apps from the Google Play Store without any restrictions.
Network Compatibility: Global Xiaomi devices are designed to support a variety of cellular bands and frequencies, making them compatible with many mobile networks worldwide. This is particularly important for users who travel frequently or live in regions with diverse network technologies.
Software Updates: Xiaomi typically provides regular software updates and security patches for its global smartphones. This ensures that users receive the latest features, improvements, and security enhancements.
Localization: Xiaomi often includes localization features in global versions, such as region-specific optimizations and settings tailored to the local market.
Warranty and After-Sales Service: Xiaomi offers better warranty coverage and after-sales service for its global smartphones in most regions. This means users can expect more comprehensive support and assistance if they encounter any issues with their device.
Certifications: Global Xiaomi smartphones are often certified for compliance with various international regulations and standards, ensuring that they meet safety and quality requirements in different countries.
When purchasing a Global Xiaomi smartphone, it's important to verify that the device is indeed the global version, as Xiaomi also sells Chinese variants in some regions. The global version is specifically labeled as such and should be available through authorized Xiaomi retailers and official channels.
EEA Xiaomi Smartphones
EEA Xiaomi smartphones are devices specifically tailored for the European Economic Area (EEA), which includes European Union (EU) member states as well as Iceland, Liechtenstein, and Norway. These smartphones are designed to meet the specific requirements and standards of the European market. Here are some key characteristics and features of EEA Xiaomi smartphones:
Software Optimization: EEA Xiaomi smartphones often run a version of MIUI (Xiaomi's custom Android interface) that is optimized for the European market. This may include region-specific software features, settings, and optimizations to enhance the user experience for European consumers.
Compliance with EU Regulations: EEA Xiaomi devices adhere to European Union regulations and standards, including GDPR (General Data Protection Regulation). This ensures that the smartphone's handling of user data and privacy protections align with EU laws.
Reduced Bloatware: EEA Xiaomi smartphones tend to have fewer pre-installed apps and bloatware compared to their global counterparts. This streamlined approach provides a cleaner and more user-friendly experience for consumers who prefer not to have unnecessary applications on their devices.
Availability of Local Services: These devices may come pre-loaded with apps and services that are commonly used or preferred by European consumers. For example, certain EEA Xiaomi smartphones might have region-specific navigation or payment apps.
Language Support: EEA Xiaomi smartphones offer support for a wide range of languages commonly spoken in the European Economic Area, making them accessible to users with diverse linguistic preferences.
Network Compatibility: EEA Xiaomi devices are equipped to work seamlessly with the network frequencies and bands commonly used in Europe, ensuring reliable connectivity across the region.
Consumer Rights: Xiaomi typically provides warranties and after-sales service that comply with EU consumer protection laws, ensuring that consumers in the EEA have access to appropriate support and services if issues arise with their devices.
When purchasing an EEA Xiaomi smartphone, it's important to verify that the device is indeed intended for the European market, as Xiaomi also sells global and Chinese variants in some regions. Ensure that the device is labeled as the EEA version and is available through authorized Xiaomi retailers and official channels to guarantee that you are getting the appropriate model for your needs.
This is How you Find out Which Distribution your Device is.
If you buy a phone that is not intended for our region, you may encounter some problems, such as not receiving notifications. So how to find out for which market your phone is intended and what are the observable differences between the individual versions?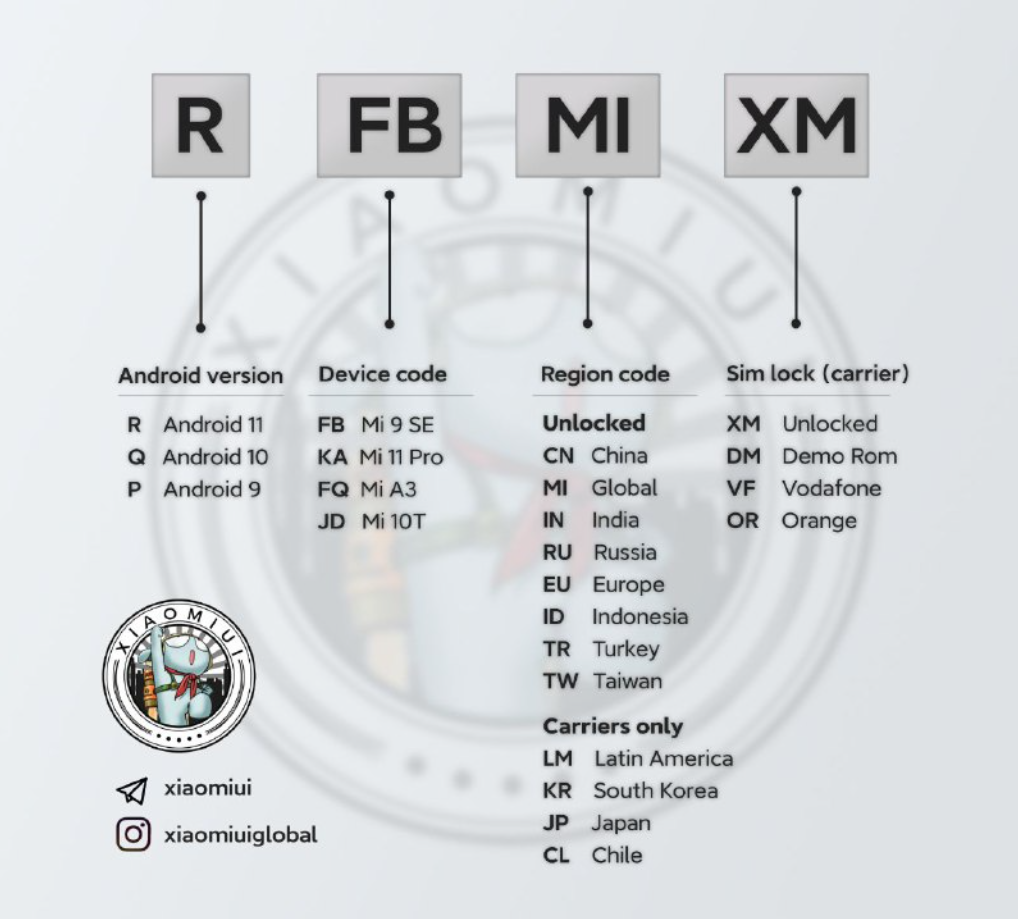 To determine which distribution (ROM) is installed on your device, follow these steps: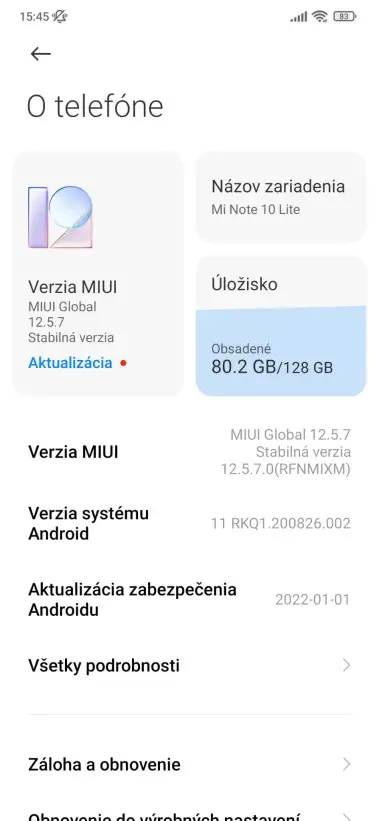 Check-in Device Settings:

Open the "Settings" app on your device.
Scroll down and look for an option that typically falls under "About Phone," "About Device," or "System." The wording may vary depending on your device's brand and model.
Inside the "About" section, you should find information about your device's software, including the ROM version, build number, and sometimes the region or variant.

Check-in "Software Information":

In the "About" or "System" section, there may be a submenu called "Software Information" or something similar.
Here, you can find detailed information about your device's software, including the ROM version, Android version, and build details.

Look for ROM-Specific Features:

Depending on the ROM, you may notice specific features, icons, or settings that are unique to that distribution. For example, Xiaomi's MIUI, Samsung's One UI, or OnePlus' OxygenOS have distinct visual elements and settings.

Use Third-Party Apps:

There are third-party apps available on app stores that can provide detailed information about your device's ROM. One such app is "CPU-Z." Download and install the app, then open it to view information about your device's software.

Check the Device's Packaging or Documentation:

Sometimes, the box your device came in or the user manual may mention the ROM version or distribution used on the device.

Check Online Resources:

If you still can't determine the ROM version on your device, consider searching online for your device's model number and ROM version. Forums, websites, or community discussions may have information about the ROM typically installed on your device.

Contact Customer Support:

If all else fails, you can contact the manufacturer's customer support or visit their official website to inquire about the ROM version associated with your device's model.
Remember that it's essential to be cautious when attempting to modify or replace the ROM on your device, as it can impact the device's functionality and warranty. If you're considering switching to a different ROM, make sure to follow proper procedures and ensure compatibility with your specific device model to avoid any issues.
What is the difference between global and European ROM?
In the context of electronic devices, particularly smartphones and video game consoles, the terms "global ROM" and "European ROM" are often used to refer to different software configurations or firmware versions that are tailored for specific regions or markets. Here are the main differences between them:
Geographic Region:

Global ROM: A global ROM is typically designed to be used in multiple regions around the world. It often includes a wide range of languages and regional settings to accommodate users from various countries.
European ROM: A European ROM is specifically tailored for the European market. It may prioritize European languages, regional settings, and network bands commonly used in Europe.

Language Support:

Global ROM: Global ROMs usually offer broader language support to cater to users from different linguistic backgrounds. They may include languages from various parts of the world.
European ROM: European ROMs may focus on languages spoken within the European continent and may not include as many non-European languages.

Regulatory Compliance:

European ROM: European ROMs may be configured to comply with specific European Union regulations, such as privacy laws like GDPR (General Data Protection Regulation). They may also include region-specific apps or services to meet local requirements.

Network Bands:

European ROM: European ROMs may prioritize network bands and frequencies commonly used in European countries, ensuring better compatibility with local mobile networks.

Pre-installed Apps and Services:

Global ROM: Global ROMs may come with a mix of pre-installed apps and services that cater to a global audience. They may not include region-specific apps or services.
European ROM: European ROMs might include apps or services that are popular or necessary in the European market, which may not be present in global ROMs.

Updates and Support:

Global ROM: Updates and customer support for global ROMs may be available to users worldwide, making it easier to receive software updates and assistance regardless of your location.
European ROM: Updates and support for European ROMs may be more region-specific, and users may need to go through local channels for assistance and updates.
It's important to note that the specific differences between global and European ROMs can vary depending on the manufacturer and the device. Before purchasing a device or flashing a different ROM onto your device, it's advisable to check the manufacturer's official documentation or website for precise information about the ROM versions available and their features.
Choosing the Right Xiaomi Smartphone for You
Now that we've explored the differences between Global and EEA Xiaomi smartphones, here are some tips to help you choose the best one for your needs:
Consider Your Location: If you live in the European Economic Area, an EEA Xiaomi smartphone is likely the better choice due to its compliance with local regulations and potential software optimizations.
Language Preferences: If you have specific language requirements, opt for a Global Xiaomi smartphone to ensure broader language support.
Network Compatibility: If you plan to use your Xiaomi smartphone outside of Europe or frequently travel, a Global version with broader network compatibility may be more suitable.
Google Services: If you heavily rely on Google services and apps, go for a Global Xiaomi smartphone to ensure seamless access to the Google Play Store and other Google services.
Warranty and Support: Research the warranty and after-sales service options available in your region for both Global and EEA versions. Choose the one that offers better support.
Conclusion
Choosing between a Global and EEA Xiaomi smartphone depends on your specific requirements, location, and preferences. Both variants offer unique advantages, and it's crucial to weigh these factors before making a decision. By understanding the differences between the two, you can make an informed choice and enjoy a Xiaomi smartphone that perfectly suits your needs.