Duplicate Photos Fixer: Duplicate Photo Remover app Review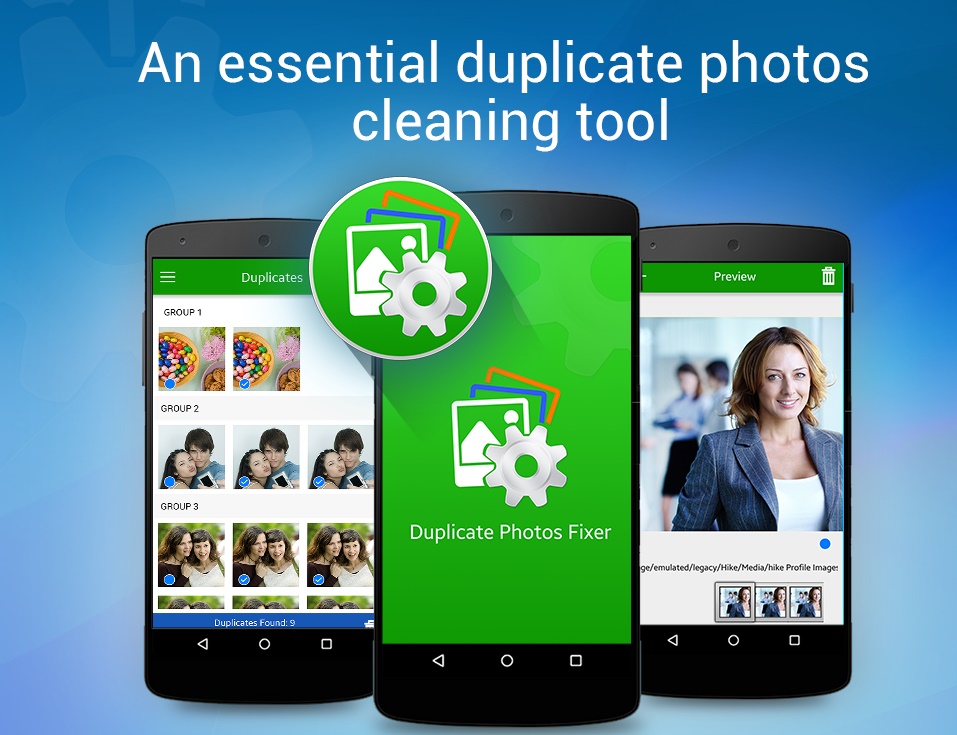 Duplicate photos are inevitable! They get clicked even before we actually realize. Just like in the instances when you want to click one decent picture but end up clicking many more undesired ones. These are unwanted and undeniably cling on the memory as a dumpster. This space hogging element can easily be removed with Duplicate Photos Fixer.
Duplicate Photos Fixer is a duplicate photo remover app, which detects and removes identical photos in quicks. This duplicate photo finder search for similar images with its advanced search engine and notifies users in the blink of an eye.
See also: How to Remove Duplicate Contacts in Android
Duplicate Photos Fixer: Perfect Solution for Duplicate Photos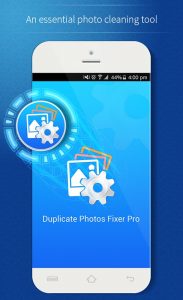 There are many other similar duplicate photo finder and remover apps, but Duplicate Photos Fixer by Systweak Software has got a simple yet impressive interface to delete duplicates.
The app allows users to scan for duplicates separately from different folders as well as from entire photo gallery. With not much complicated scanning procedure, any user can easily find identical images and delete them in instants.
Steps to Follow on Duplicate Photos Fixer
This duplicate photos remover doesn't involve many taps to delete identical images. It is easy and quick.
Firstly, you need to install and launch the application on your device to get rid of similar looking images.
After you have successfully launched it, you will be given options to scan for duplicates via home screen.
The app has three scanning alternatives viz., Camera Images, Full Scan and Select Folder. Select either of them to begin with scanning.
Now, you need to tap on the big blue button with 'Scan for Duplicates'.
After this, the app will first process to detect all images and later the similar ones amongst them.
Thereafter, Duplicate Photos Fixer will display the results in groups. Each group will show all identical image of one photo.
You can then preview all identical images.
After this, you need to auto mark the duplicates with its option listed on three doted stack on the top right corner of the app.
Once you have done this, you can simply delete the photos by tapping on the delete icon of the screen. But remember to grant permission to the app to do that for you!
See also: How to hide files, apps and photos on Android
Exclusive Features of the App
Clear Cache
You can find this feature on the settings of the app (3 doted stack). This feature cleans out all cache that gets created by this app on your device. Meaning whatever heap the app is piling up on your phone, it will release that in quicks.
Unmark All
Unmark All option is given for the instances when you don't want to delete all similar looking images from groups. You can unmark all duplicates from all groups first and thereafter manually mark the ones that you want to delete. This option is also listed on the settings of the app.
Social Connect
So if you LIKED the app after using it, you can recommend it to your friends and family via Social Connect feature of the app. You can share the app via Facebook, Email and SMS.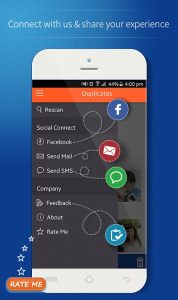 Conclusion
We'd give this app a fair concluding review. This app can be referred for deleting duplicate photos from Android devices. It's for free and gives accurate results. Therefore, it can be opted over others of its types. The application is also available for Windows, Mac and iOS users.
You can get the app to enjoy a duplicate free device!