Best Photo Editor Apps (Free & Paid) for Android 2022 [Top 18]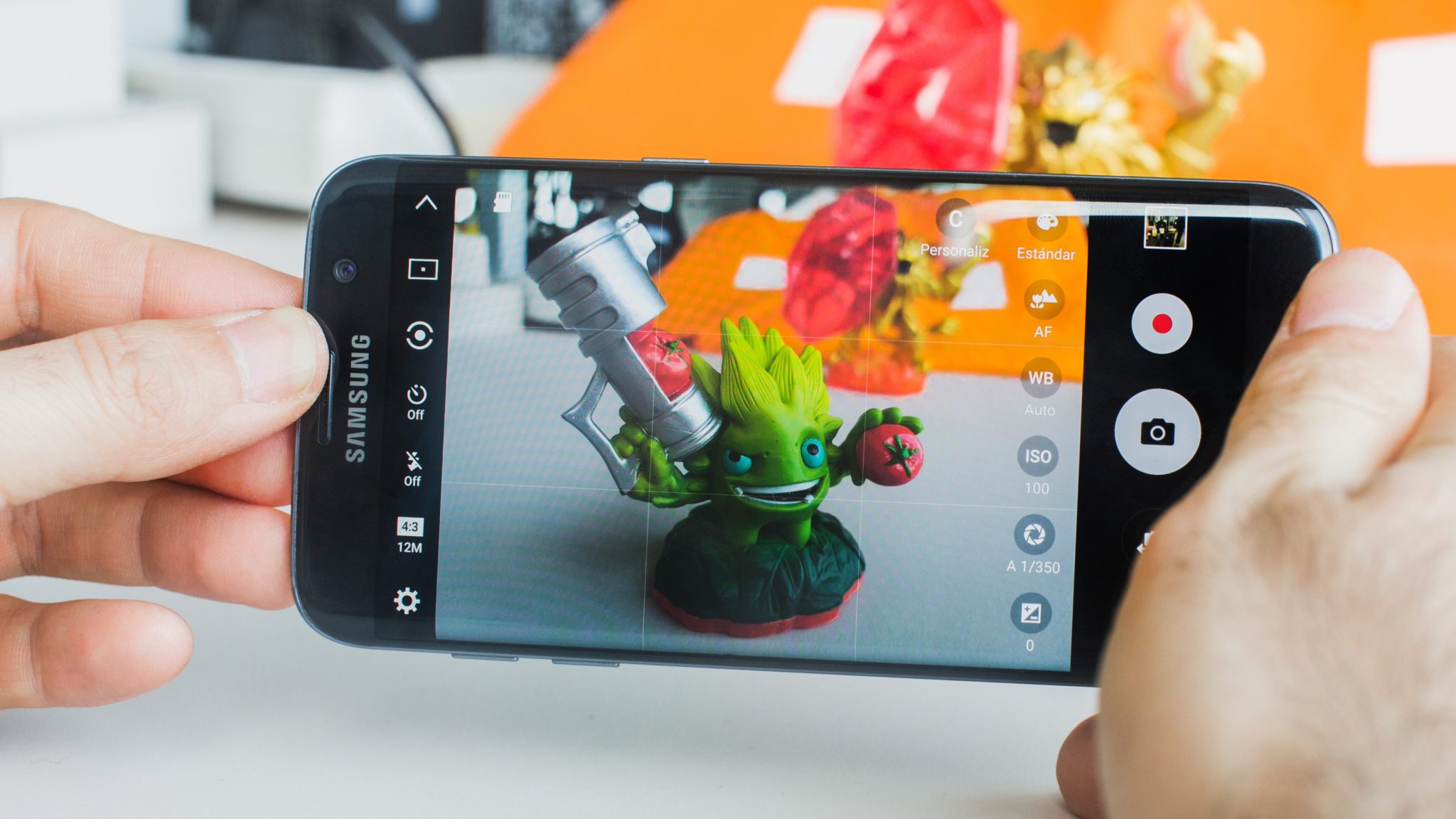 Best Photo Editor Apps (Free & Paid) 2020 – In Smartphone camera technology has all but replaced the point-and-shoot digital cameras with comparable performance and additional help from applications. Everyone wants to add these small adjustments to their photos and really pop there is a ton of applications that can do this. Searching for the best photo editor app for editing pics, Google Play Store returns enough results to make your head spin.
Speaking of which, we are here to help you make your favorite photos look even better with our list of the 18+ Best free + Paid Photo Editor Apps for Your Android.
Best Free Photo Editor App for Android
Here's we shared our top list of Best Photo editor apps for Android phone. I hope you will like our collected top and best PhotoEditor app list.
1. Snapseed

– Best Photo Editor App for Your Android
The Snapseed is developed by Nik Software professionals and is ideal for editing photos. Brightness, contrast, and saturation are among the standard tasks it can do, and if you're lucky, the automatic fix will have everything for you in one shot.
Fine adjustments can be obtained with touch gestures if you want a physical sensation, and you can even choose to edit and customize a selection in your photo.
Snapseed is best known for its filter with Retroluxe, Vintage, Tilt Shift, Grunge, Drama and other cool effects, and it is free, without advertising.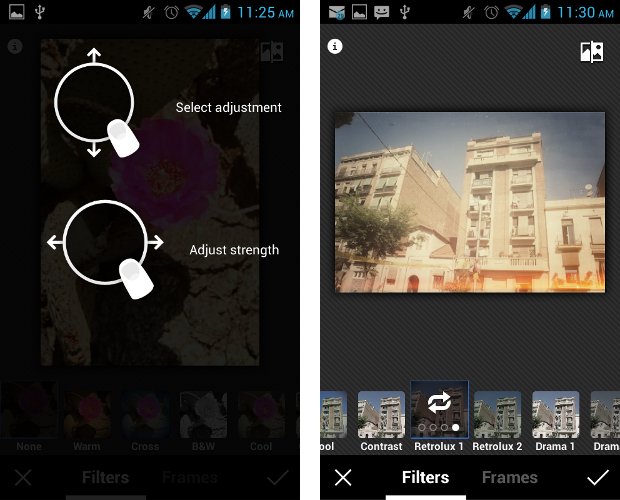 Features: –
29 Tools and Filters, including Healing, Brush, Structure, HDR.
Tools, Filters & Face – RAW Develop, Tune image, Retrolux, Perspective, Healing, Lens Blur, Glamour Glow, Etc.
Opens JPG & RAW files
Face Pose – correct the pose of portraits based on 3-dimensional models
All styles can be tweaked with fine, specific control
See also: PC Touch Apk Download
2. Adobe Photoshop Express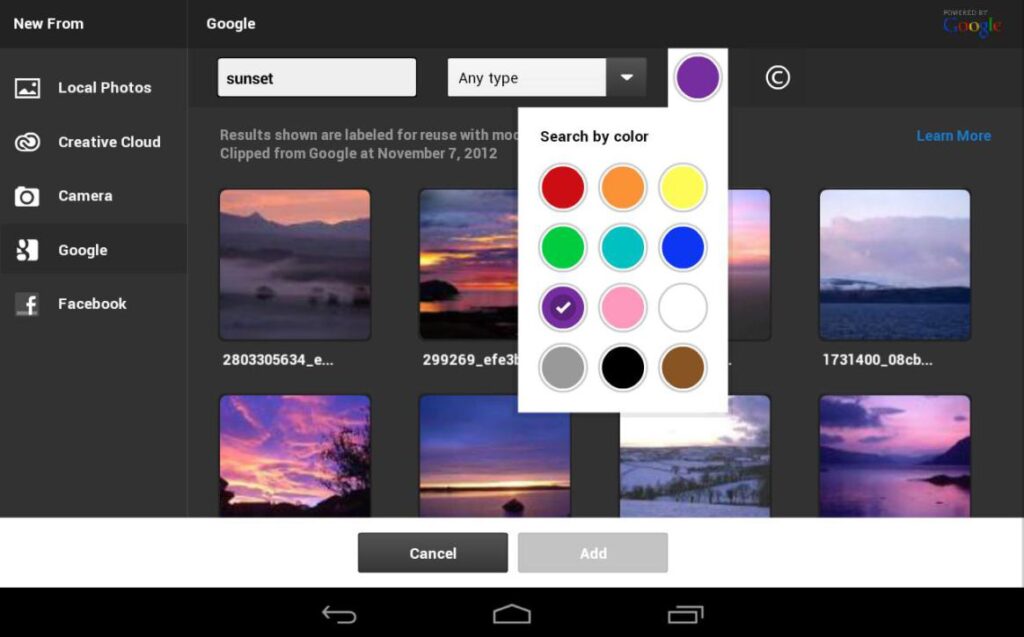 Adobe Photoshop Express is an all around photoshopping for Android. Photos on your phone are easily changed with just a few strokes on a simple interface. It gives you the feel of the PC Adobe Photoshop on your mobile device.
The absolute basics such as rotating, cropping, red-eye removal and reversal are very easy to perform in the application. Their removal easy task that rids your photos with pesky stains from dirt or dust. You can quickly control the color of your images with reflections, shadows, shadows, contrasts and much more.
If you are a little more advanced in your photoshopping you can enjoy the features of professional design. These are surprisingly easy to use. You can filter your photos to get quality effects like the dawn, mosaic, lively and fish eye. It is also powerful and can handle large files.
3. AirBrush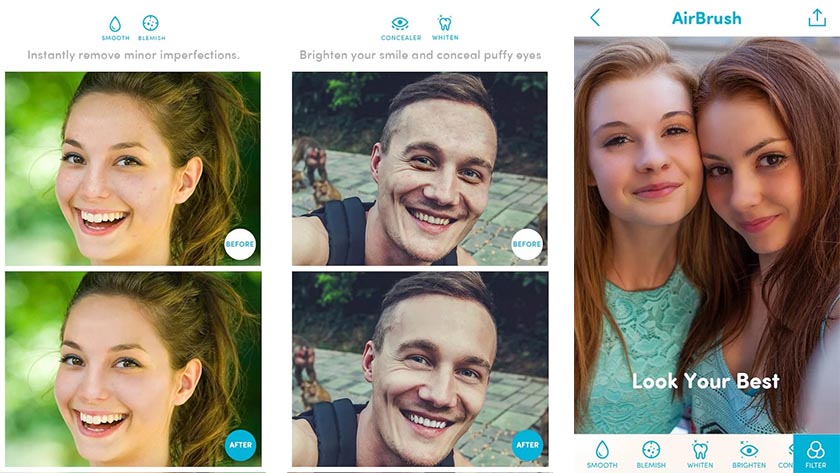 AirBrush is a best photo editing app if you take a lot of selfies. It specializes in the fixes and changes on the face and skin, including a blemish remover, tooth whitening, a function to make the eyes brighter, rapid remodeling tools, and of course, lots of filters to add a little spice. It is very easy to use and has managed an incredible 4.8 stars in Google Play Store. Most tools are just one click which makes this exceptionally easy to use as well.
4. Cupslice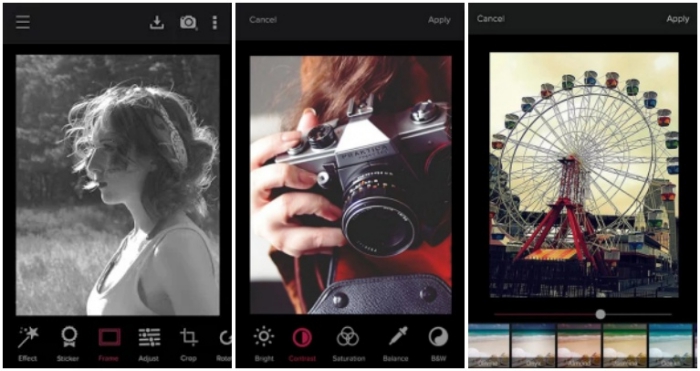 Cupslice is another best photo editor that relies heavily on things like filters to provide a good experience. In addition to filters, the application has a ton of stickers and developers try hard to follow the latest trends so that your stickers are generally up to date. Filters can also be customized to give the appearance that you want. There are also some basic photo editing tools such as culture, executives, hue and saturation adjustment, black and white, collages, and brightness and contrast settings.
5. Fotor Photo Editor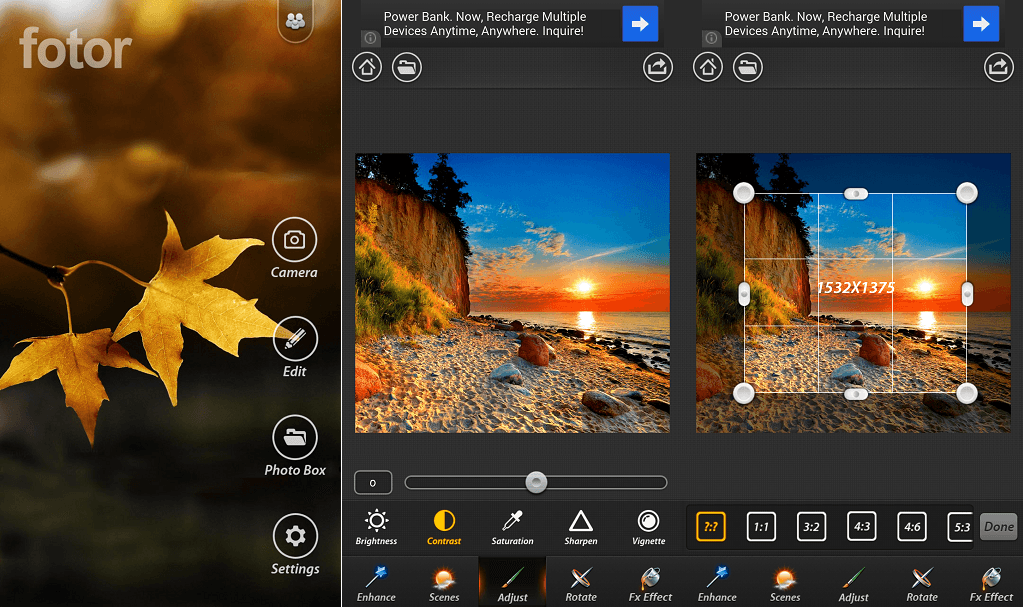 Fotor is long time member of the list and there are a lot of blogs and lists that list Fotor as an option to have. We agree. There is a lot more real than most editing tools and includes the ability to enhance photos with a tap tool for your convenience. Other tools include crop, rotate, brightness, contrast, saturation, exposure, vignetting, shadows, highlights, temperature, hue, RGB, and if those do not work, there over 100 filters for you to choose. It's really worth.
6. PhotoDirector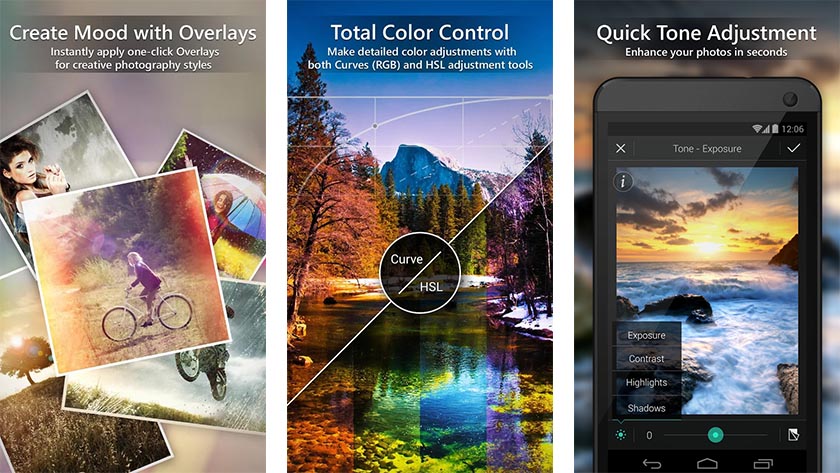 PhotoDirector is a newcomer (comparatively speaking) in photo editing space on Android and it's pretty good. As Fotor, it focuses more on manual upgrades rather than filters and you have access to the HSL sliders, RGB color channels, white balance, and more good edit your photos. There are also sliders for hue, brightness, darkness, exposure and contrast for more in-depth editing. It is Best Photo Editor App for Your Android. And more powerful than most and should be good for those who want something other than filters.
7. Photo Editor by Aviary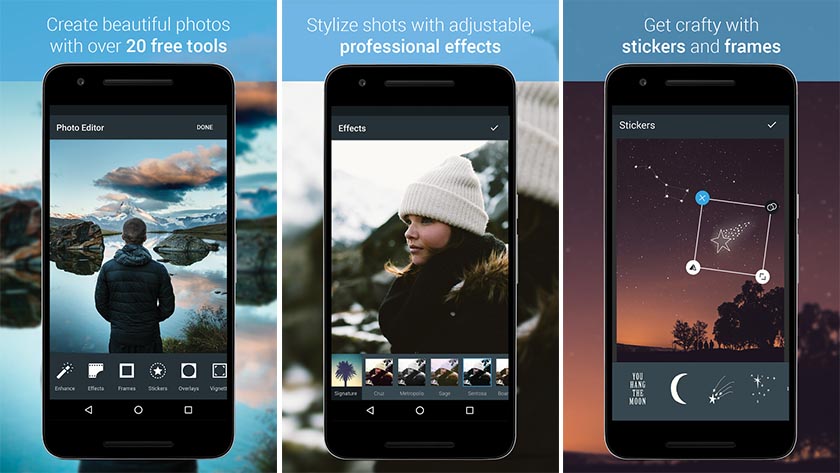 Photo Editor by Aviary is another long popular photo editor with a good set of features and reliability. Like most, it has a single mode button improve in case you're feeling lazy today, but it also comes with a variety of manual settings to allow you to do things like adjusting the color, brightness , temperature, contrast, saturation, and more. It also comes with stickers, filters and cosmetic tools such as fixing red eye, stain remover, and teeth whitener.
8. Photo Editor Pro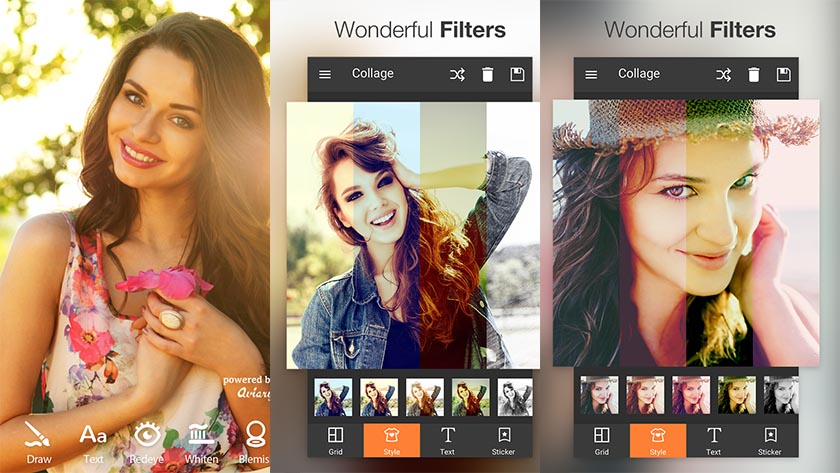 Finding more Best Photo Editor App for Your Android device. Photo Editor Pro is a popular option that has collected over 50 million downloads and more than a million comments to date. There is a good mix between a "filter editor" modern and a regular publisher and has lots of features that support both types of installation. You will find stuff like sharpening and blur modes, temperature control, and saturation, hue, contrast and brightness controls. There are also stickers, frames, filters, and you can even add text to images to create your own memes. It is a good middle of the road option depending on what you need.
9. Photo Effects Pro
You know, Photo Effects Pro is certainly an editor for those who like to play with filters, effects, stickers and things like that. It offers over 40 filters and effects, and the ability to add text, stickers and frames as well. An unusual feature is Photo Effects Pro is the ability to finger paint on your photo to make something unique that you do. There is a small selection of photo editing tools, but you certainly get it for effects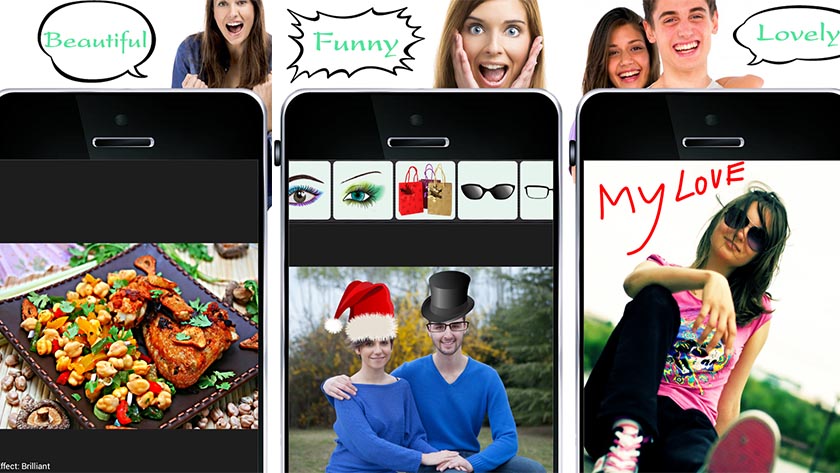 10. Photo Mate R3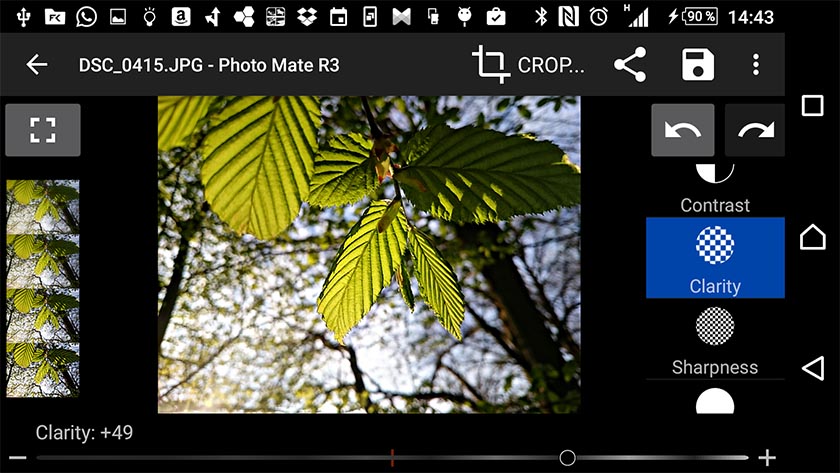 Photo Mate R3 is the spiritual successor to Photo Mate R2 which was one of the best photo editors on the list. It is still fairly new so do not expect to evolve and get better over time. For now, you will have access to a fairly strong suite of editing tools, including all the bases. It also has native support for RAW files which is great for photographers. The application also comes with a lens collection so you can solve problems lenses, including vignetting, distortion and chromatic aberration. This is about as professional as it gets on Android. You can try it for free or buy the pro version as an in-app purchase.
11. PicsArt Photo Studio
PicsArt is one of the most popular photo editors available for free and a complete solution: an image editor with effects, an application of the camera, the drawing tool, and a social platform. In addition, the application has an excellent design program for editing photos with filters and decorations.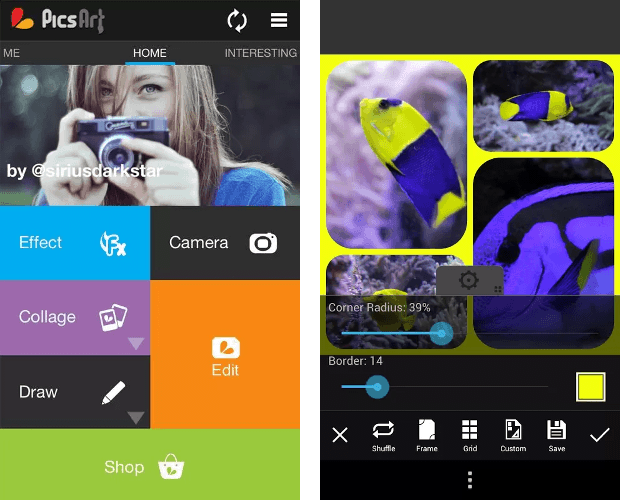 finished masterpieces can also be shared on social platforms popular in addition to text messaging and email. In addition, much like Instagram, PicsArt has an internal social network where you can share your creations.
12. Pixlr
Pixlr by AutoDesk, also known as Pixlr Express is a powerful photo editor and that our readers have recommended to us again and again. It has one of the best one-touch to enhance the tools that we saw and it also includes a ton of other features and tools that you can use. It has filters, although it intelligently disguised as "overlays" and also includes editing tools like strippers' cosmetic imperfections and teeth whiteners. He is a solid choice all around with a little something for everyone.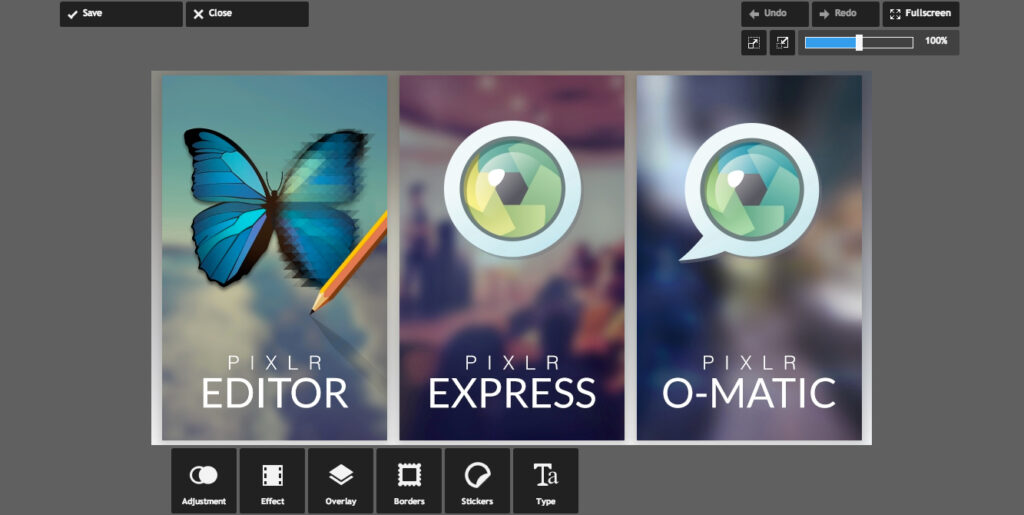 See also: TouchRetouch Apk
13. Rage Comics Photo Editor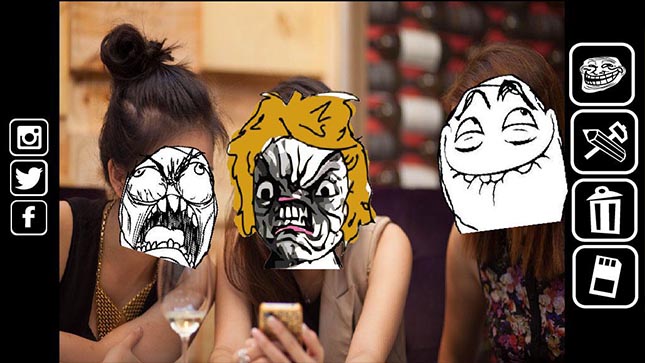 Yes, it really exists. Memes and jokes are in fashion these days (pun intended) and the use of this application lets you engage with the tomfoolery on a more frequent basis. The app comes with 30 stickers that show the Rage Comic faces even more popular you can add a photo to comic effect. It really does not have much to share that although it includes filters and effects for additional features. It's funny, it's awkward, and it is completely free so why not?
14. Bonfire Photo Editor Pro
Bonfire Photo Editor pro is an editor increasingly popular photo with some fun features. He bases that include filters as well as basic editing tools. It comes with your usual stuff like black and HDR, white, etc., but it also comes with some unique such as Fancy, a filter that turns your photos into watercolor. What makes Bonfire lot of fun, however, is a large number of filters it supports. It has the basic editing tools like smoothing skin and removing spot as well.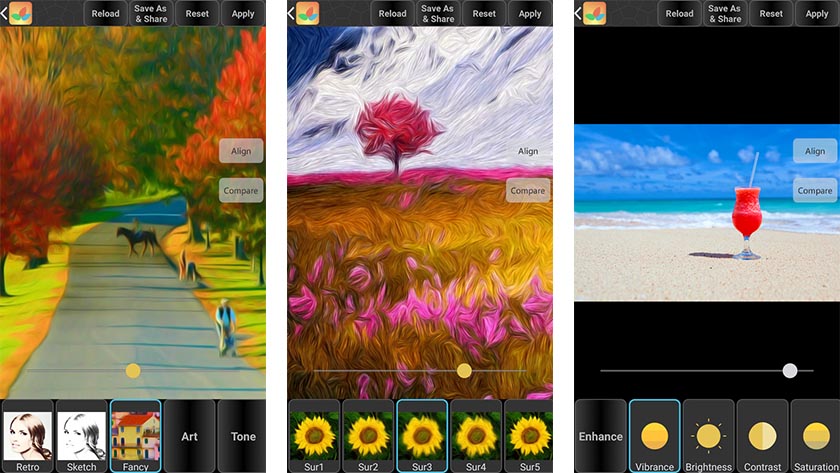 15. Lidow: layout snap mirror grid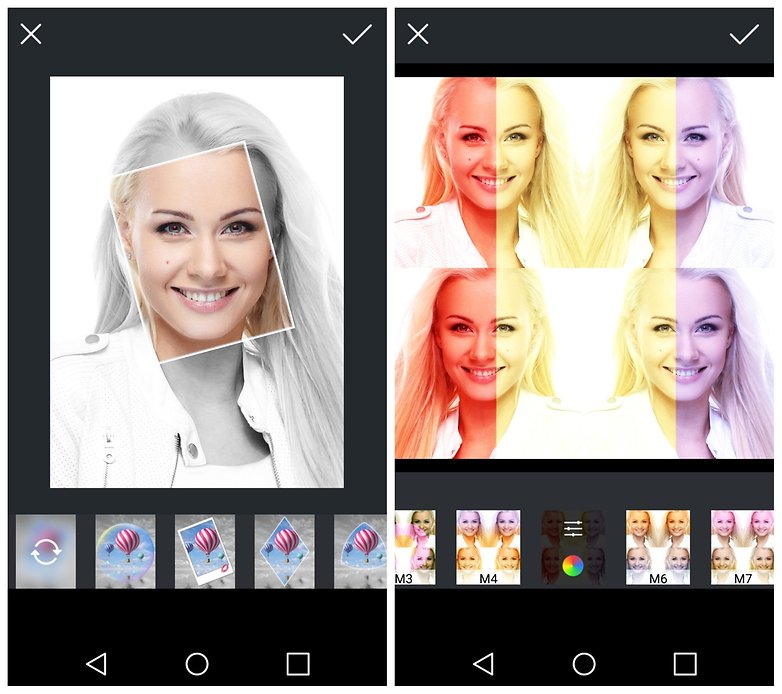 Photo Editor by Lidow is a quick and fun photo editing application that saves you the hassle of trying to figure millions of options, filters, and settings. It is much less complex than most other photo editing apps on this list, but that's part of its charm. It offers a handful of fun features, easy to use that can be applied in seconds.
16. Photo Editor by dev.macgyver
It may not be very pretty, but Photo Editor perhaps comes closest with the variety of options that could compete with GIMP or Photoshop. This is one of the few apps that offer the ability to edit the EXIF data and it packs perspective and curves fitting superb tools.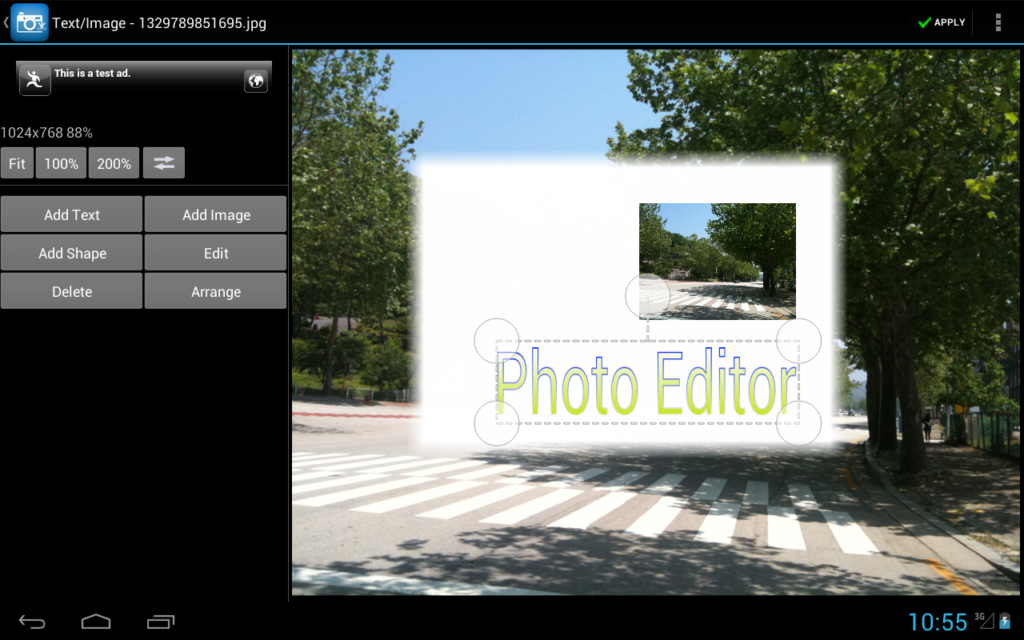 It is free to use, but it has ads. The good news is that it is updated regularly, so even if you find a tool that lacks, it could happen at any time.
Best Paid Photo Editing Apps for Android
1. Adobe Lightroom – Premium Unlocked Mod
Adobe Photoshop Lightroom is a powerful & intuitive photo editor to create beautiful photos.
Features: –
RAW EDITING – Import raw photos from your DSLR camera to your phone enabling you to edit them anywhere.
HEALING BRUSH – Take complete control of your image by removing just about anything from your photo.
PRESETS – Make dramatic changes to your photos with our single touch photo editor
SELECTIVE ADJUSTMENTS – Accurately edit any part of a photo with your forefinger to use enhancements with accurate detail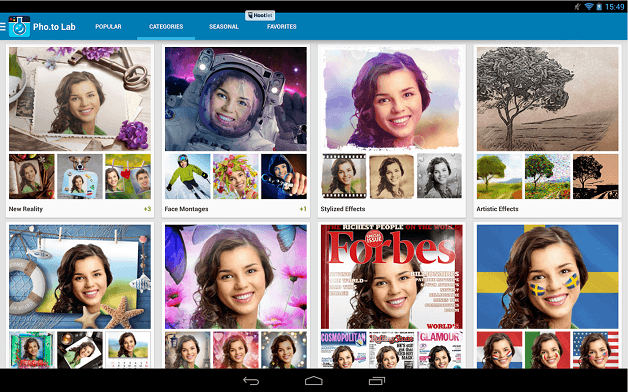 Pho.to Lab Pro are not as well known that most, but he seems to know how to pack in features. It has over 640 filters, frames, and effects for you to play with making it among the largest collections available to consumers. Pho.to Lab wanting in the more serious editing tools that offset the amount of customization that gives you: photo frames, landscapes, colors, effects, stickers, icons, filters and more are included to spice up your photos. With it, you can create montages, tweak photos, assemble effects to create unique photos to share with friends. There is a free version with advertising and watermarks. If you want to try the simksimilar free First, you can download it here.
See also:
So, If we missed any of the best photo editor apps for Android (Free & Paid). And what do you think is the best Android photo editing app? Let us know in the comments below.