Clash of Clans Update! 2018 Latest COC News & Updates: Supercell has released the latest update to its popular Clash of Clans action game and is now available for download. The excitement for "Clash Of Clans March Update 2018" the last update becomes stronger as Supercell teases gamers through social media. As indicated by game design values, regular balance updates help keep it fun and interesting game!
The game was able to regain its position after the introduction of new games like Pokémon Go and is still played by millions of people.
Find out everything we know about Supercell soon to release Clash of Clans update here.
See also:
This is where I mention all my information on the upcoming Clash of Clans Update in  2018. I know that the release is probably a month, but rumors and tips start to drop in frequently. Be sure to come back here to see the last things on the next Clash of Clans update coc.
Please note, the order is from the bottom (old) to top (most recent). – ApkFact
---
Clash of Clans March 2018 Update
If you liked what you saw in yesterday's preview of what's coming in the Spring 2018 Update, here are some more tidbits of what else is in store for you.
Builder Hall 8 has arrived along with new weapons, the Mega Tesla and Super P.E.K.K.A! pic.twitter.com/2ex8VXj4ME

— Clash of Clans (@ClashofClans) March 5, 2018
P.E.K.K.A Balancing
Level 4 is now available at Town Hall 9 instead of Town Hall 10
Level 6 is now available at Town Hall 10 instead of Town Hall 11 (costs 8.5 million Elixir instead of 10 million)
Level 7 is available at Town Hall 11 (upgrade times have been adjusted/reduced so the Level 7 upgrade is now 14 days)
Inferno Tower Balancing
Multi-mode damage has been increased:

Level 3: from 41 to 45
Level 4: from 50 to 53
Level 5: from 57 to 63

Single-mode damage has been balanced to increase the time it takes to reach maximum damage, from 4.25 seconds to 5.25 seconds.
Wizard Tower
Wizard Tower level 9 damage has been decreased from 56 to 54
New Trap Levels
Skeleton Trap level 4
Giant Bomb level 5
Bomb level 7
Air Bomb level 5
Walls
Town Hall 11:  All level 11 walls can now be upgraded to level 12
Other:
The Barbarian King's Iron Fist ability will only affect the Barbarians he spawns
Multi-mortar gear-up is available to upgrade a single Mortar at TH10
Introducing: the Trader!
The Trader is a traveling merchant who, starting at Town Hall 8, will frequent your Village to peddle his exotic wares. Setting shop on the other side of the Clan path, across from the Clan Games carriage, the Trader will have 3 special deals for you each day. Perhaps you'd like to acquire a Magic Item or other rare and unusual novelties? The Trader may just have what you're looking for!
source: forum.supercell.com
---
Clash of Clans October Update Changes 2017
The latest update was released on October 11th and it takes the version of the game at 9.256.4 and includes some features. The official list indicates that the update brings big update specifically for the regular game.. If you want to get the latest update, you can download coc updated APK file.
As we said above, every update of the last few months has focused on the Base of the Generator, but not this update. Tons of troops, defenses and walls are getting a big boost. This should add excitement to Clash and mix things up. The game begins to be outdated, and we hope that these changes will solve this problem.
Air Sweeper upgrade to level 7
Valkyries upgrade to level 6
Bomb Tower upgrade to level 6
Walls – 25 more segments can be upgraded to level 12
Golems upgrade to level 7
This update will also prepare the game for the Halloween event, and anything that follows. Information about each upgrade, the cost, and time is available here.
Clan & Game Improvements
Another aspect of the October Clash of Clans update is the overall improvement of the game and quality of life. Supercell adds friendly wars 35v35 and 45v45 and allows 30 spectators to see live battles. The viewer limit increases by 10 if someone is in your friends list.
Base Builder Changes
Clearly, this update is for longtime players and the original Clash of Clans. However, the developers have also made some changes to the new base Builder. We get a new "friendly battle" option to fight clan members in order to test attack strategies or a new basic design.
Clans, friends and clan friends
Challenge your clanmates to friendly battles in the Builder Base
Work with your clan to unlock new Clan Perk levels and gain access to tiered Clan Badges
See the online status of your friends
Watch friends' attacks live in both the Home Village and Builder Base
March 2017 Update Available With Bug Fixes and Improvements
It was just last week on March 8 when the maintenance break for the update was completed without having users download any update from their respective app stores. The stats of the buffs were improved but there was no major difference. The miners and witches benefited only the maximum, and the difference for the rest remained minimal.
However, the last update is minor with patches for some bugs that do not seem to annoy a lot for users, but they had to be fixed.
Overall, Clash of Clans 8.709.23 is an optional update and you can continue to play the game without installing the update first.
Clash Of Clans Winter Update is here! (New CoC Update 2016)
With only a few days before (December 2016 Balancing & Update ) Christmas, players believe that Supercell has begun to accumulate excitement for the arrival of "Clash Of Clans" Christmas update News. "Clash Of Clans" sneak peek snippets are expected to be released at any time soon, one after another. Stay tuned to lookapk to find out more about Clash Of Clans and the latest updates news!
The Winter update is on its way! Find out what's new and keep an eye out for some special events coming soon! https://t.co/JrHYOrOnDj

— Clash of Clans (@ClashofClans) December 16, 2016
New Town Hall 11 Attack Levels:
Let's start with the new levels we get at TH11:
Archer Queen levels 41-45
Barbarian King levels 41-45
Clan Castle level 7
Poison Spell level 5
Golem level 6
Wall level 12 (TH11: max 50 pieces)
Hog Rider level 7
Wizard Tower Level 10 (Level 9 will become available at Town Hall 10)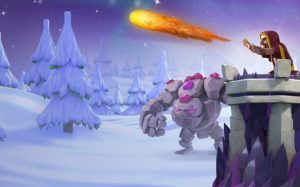 The Clan Castle Level 7 does not offer more troop space, but it will allow regular Elixir Spell donations (like Freeze Spell, Rage Spell etc.)! Here's what it looks like:
Balancing Changes for the December Update
Along with these new levels, there will be some changes to the current ones:
Balloons attack after reaching their target slightly sooner
Witch damage and hitpoints increased
Poison Spell radius slightly increased
P.E.K.K.A attack speed increased (DPS is unchanged)
Dragon attack speed increased (DPS is unchanged)
Upgrade Discounts (time and/or cost):
Archer Queen levels 26-40
Golem (all levels)
Wall levels 10-11
Barbarian King levels 31-40
Wizard Tower levels 3-9
Hog Rider (all levels)
Clan Castle levels 5-6.
Other Updates:
Clan Mail cool down reduced from 12h to 1h
New 15m and 30m options for Friendly War challenges
Better organized Builder Suggestions.
NEW: Events!
Last but not least, be sure to check out the new Events button/tab. We're immensely excited to start featuring in-game special events on a regular basis!
Maintenance break incoming! in CoC update
A short maintenance break will begin soon, but without any change in the game: 
---
Clash Of Clans Halloween Update is here! (New CoC Update 2016)
With Halloween approaching, Supercell is reportedly mixed a "Clash Of Clans" update enchanting that will definitely delight gamers. Supercell has not issued an official statement or post on said Halloween update so take that with a grain of salt.
Possible  "Clash Of Clans" Halloween update that includes Supercell could deploy goblins and witches. Join the wave of friendly and customizable clan wars Supercell is the ability to release another "Clash Of Clan" update in the form of a tournament Vs Goblins Assistants.
'Clash Of Clans' Update – Water Characters Coming? (New CoC October Update 2016)
Aside from the "Clash Of Clans" (coc) update for Halloween, there are also reports saying that COCs may have some new characters their sleeves, especially water characters. This speculation would have begun with the leaked photos of the upcoming Supercell's "Clash Of Clans"  update.
Possible water creatures to invade "Clash Of Clans" update includes the majestic mermaids and sea monsters. Although the report has not been confirmed by Supercell, it is not quite far from reality as the developer of the game takes a more aggressive pace in the updated "Clash Of Clans."
---
Clash of Clans Updated With Friendly Wars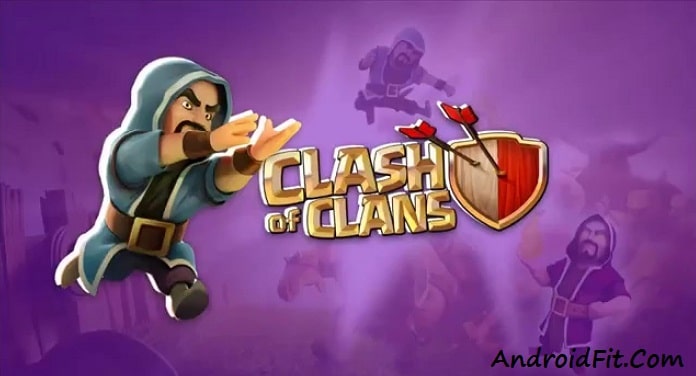 With the welcome Wars feature, both clans may compete in the wars for fun. To start a welcome challenge War, a user can search for a clan, then press the button Challenge to challenge the clan in a friendly war (that is, if the clan decided to receive friendly challenges Wars).
The challenging clan can customize a war by fixing its duration and choosing its size before issuing a challenge. Specifically, war times can be as short as an hour, and wars can have different sizes, five against five in 50 against 50.
Friendly Wars do not reward users with war booty or XP clan.
Clash Friends & Friendly Challenge Updates:
Search Players by player tag (check the player profile menu)
Clash Friends: Add friends in Clash via player profiles
Heroes now defend in Friendly Challenge attacks even when under upgrade
Moving decorations no longer puts a layout on Friendly Challenge cooldown.
More Clash of Clans Updated  (New CoC) October Update 2016…
Clan Obstacles in Clash Of Clans Update October?
An interesting detail in one of the videos of yesterday revealed that something new will be available in the shop:
The interesting thing about this is, which is purple, not red as usual. It could be a new defense or anything, but I guess those are the obstacles clan Perk related that have been rumored in August after the developer Q & A:
Clan Perks:

They don't want to increase the perks system because they too heavily influence people to join a specific clan, and in another year or two it would be extremely hard to recruit people into a startup clan with so many high-level clans.

Currently, perks cap out at level 10. However clan levels continue on. While not likely to happen in this coming update, what the team is planning to do is give some sort of reward for levelling up. (new decorations, clan flag, clan badges e.c.t)
I know it was not intentional to be included, but this quote is from August 19 and the update was supposed to be in the middle od September.
Would that be possible? I'm excited anyway.
New Troop Levels Update: Clash Of Clans Update new in October
In this important series of balancing changes, we continue to develop Mairie 11 game-play, stimulate in the units of the scene, and ease of high-level updates. We also took a look Clan Wars XP and rules of war booty.
Lots of new troops make their way into the update this month with the majority concentrated on the upper level, Town Hall 11.
Hidden Tesla level 9 (Town Hall 11)
Wizard level 7 (Town Hall 10)
Baby Dragon level 5 (Town Hall 11)
Mortar level 10 (Town Hall 11)
 X-Bow level 5 (Town Hall 11)
Dragon level 6 (Town Hall 11)
25 additional Wall pieces (Town Hall 11)
NEW: Hidden Tesla level 9 (TH 11)
Popular defensive cores Tesla heavyweight have led to P.E.K.K.A gameplay in underwhelming. Removing the 2x damages rule allows P.E.K.K.A recover damages his formidable potential while making room for a new level Tesla.
REMOVED: Hidden Teslas no longer deal 2x damage to P.E.K.K.A
NEW: Wizard level 7 (TH 10): Wizard level 6 available at Town Hall level 9 (was 10)
Fashionably late to the party, high-level Wizards are finally showing up – in style! They'll lend some needed extra firepower to Town Hall 9 and up.
Wizard level 6 hitpoints and damage slightly increased
NEW: Mortar level 10 (TH 11) in Clash of Clans Update!
Mortar has fallen behind the defensive curve. A boost to later levels, and the new Mortar level 10, will help give Mortar back its punch.
Mortar level 8-9 damage increased.
NEW: Baby Dragon level 5 (TH 11)
Baby Dragon upgrade levels should come just a bit earlier to give an appropriate power level to such a late game troop.
Baby Dragon level 4 available at Town Hall 10 (was 11).
New Army Training Queue & Presets! (Clash Of Clans Sneak Peek)
The second sneak peek shows us the new formation of the army and it is just great! You can quickly train the troops and record different armies, you can form with one click. Tons of new level, cheaper upgrade prices, more available to lower Town Hall's and balancing in the first Sneak Peek.
In addition, the Fire now train together and to optimize and improve the training time so your army will be ready even faster!
---
Comments for more Clash of Clans Update! ClashofClans march update 2018 about 'COC' 2018 Latest News & Updates: COC Winter Update Major Game Patch.