In today's digital age, social media platforms have become an integral part of our lives, allowing us to connect, share, and engage with the world in unprecedented ways. Among these platforms, Instagram stands out as a visual-centric platform that enables users to showcase their lives, creativity, and stories through images and videos. However, like any technological marvel, Instagram isn't immune to occasional hiccups, and one common issue that users might encounter is the dreaded "Sorry, There was a Problem with your Request" login error. In this post, we will explore the reasons behind this error and discuss possible solutions to help you get back to your Instagram journey.
What is the Instagram Login Error:
The "Sorry, There was a Problem with Your Request" error message on Instagram is both frustrating and perplexing. It typically occurs when a user attempts to log in to their account and is met with an unexpected roadblock. The error message doesn't offer much insight into the underlying issue, leaving users in the dark about what exactly went wrong.
Potential Causes of the Error:
Network Issues: Sometimes, the error could be due to temporary network connectivity problems. A weak or unstable internet connection can disrupt the login process and trigger an error message.
Server Glitches: Social media platforms like Instagram rely on complex server systems to handle user requests. Server glitches or maintenance activities can lead to temporary disruptions in service, resulting in login errors.
App Cache and Cookies: Accumulated cache and cookies in the Instagram app can lead to conflicts during the login process. Clearing the cache might help resolve the issue.
Incorrect Credentials: It might sound obvious, but double-checking your username and password is essential. Entering incorrect login details can trigger an error message.
Suspicious Activity: Instagram has security measures in place to detect and prevent unauthorized access. If the platform suspects any suspicious activity, it might block access to your account temporarily.
Third-Party Apps: Using unauthorized third-party apps that require your Instagram login credentials can trigger security alarms on the platform, leading to login issues.
How to fix Sorry, There was a Problem with your Request Login Error on Instagram
You can follow the troubleshooting steps below and fix Sorry, There was a Problem with your Request Login Error on Instagram:
#1. Switch your Network Connection
As mentioned already in the introduction section, the Sorry, There was a Problem with your Request error message be thrown if your IP address is blocked by Instagram for some reason. So, if you try switching your network connection, then that can change your IP address and thus your ban can be removed. So, if you are connected to the Internet via a Wi-Fi network, try switching to mobile data. Similarly, if you are connected to the Internet via cellular data, then try switching to a WiFi network. Check if this fixes your issue.
#2. Install a VPN Application and Try Logging In
Sometimes, simply installing a VPN application and connecting to the Internet using the VPN readily solves the Sorry, There was a Problem with your Request login error. In our example, we have used the application Turbo VPN, which is free and reliable. You can use any other VPN application, that works, of your choice.
#3. Log in to Instagram Using Facebook
If you are facing difficulties in logging into Instagram using your username and password, then you can try logging in using the Facebook login option. For that, on the Instagram login screen, click on the Log in with the Facebook link. You will be asked to enter your Facebook credentials sometimes. If so, type those in and you should be straight in. Enjoy!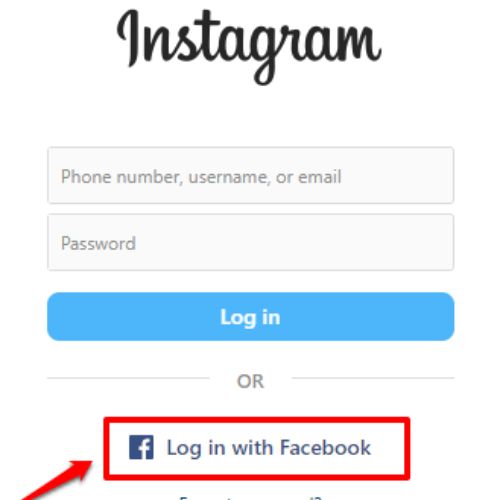 #4. Use the Forgot Password Option
If none of the above solutions worked for you, you can try generating a 6-digit code using the Forgot Password/Get help signing in option. Using this code, you can straight away log in, without entering any credentials, thus bypassing the Sorry, There was a Problem with your Request error altogether.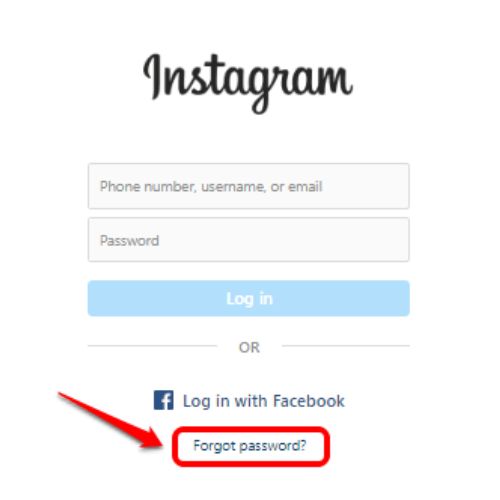 Step 1: On the Instagram login screen, click on the Forgot password/Get help signing in the link.
Step 2: On the Find your account screen, you have to enter the username or email, or phone number linked to your Instagram account. Hit the Next button.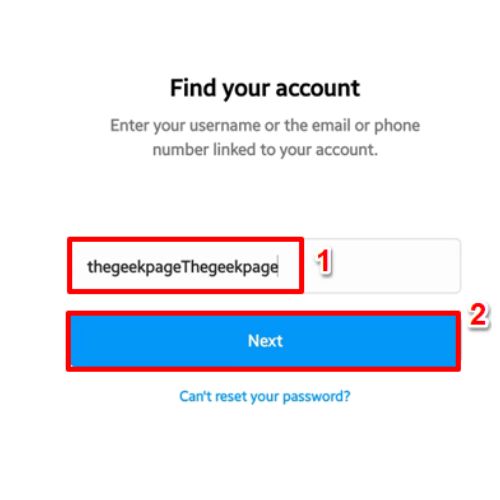 Step 3: A 6-digit confirmation code will be sent to the email/mobile number linked to your account, which you have to enter and then hit the Next button. That's it. You will be straight away logged in. Sit back and enjoy!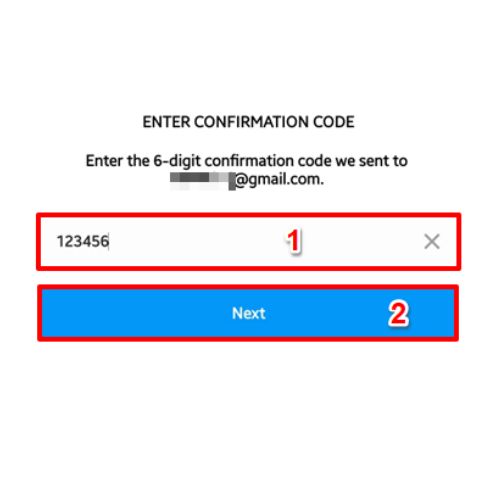 #5. Update Instagram Application
If the issue is still not resolved, let's check whether your Instagram application has any pending updates available.
Step 1: Launch the Play Store application.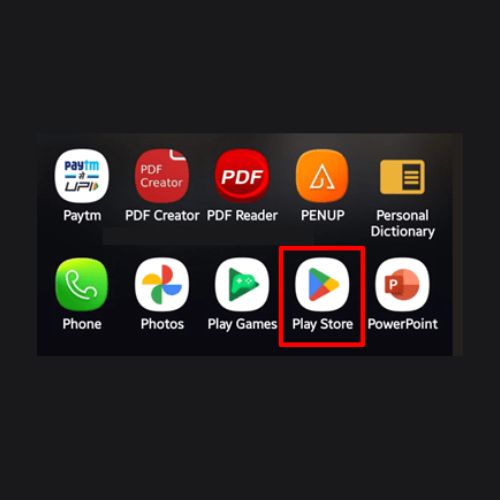 Step 2: Search for the Instagram application and click on the application from the search results.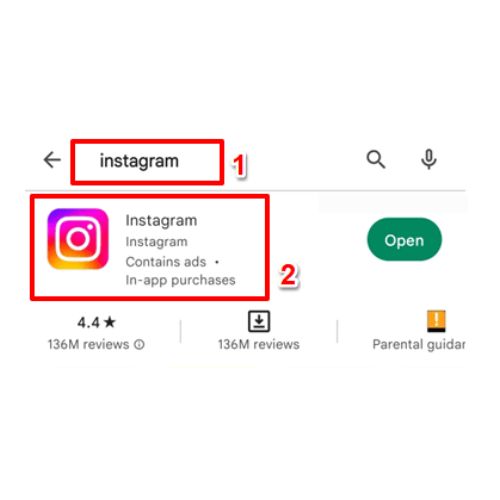 Step 3: If there are any updates available, instead of the Open button, you will have the Update button.
Note: My Instagram is up-to-date, that's why I don't have the Update button available.
Once the updates are installed, check if you can log in without facing any issues.
#6. Clear Instagram Application Data and Cache
Step 1: Long press on the Instagram application icon on the Applications Drawer and then click on the App info button.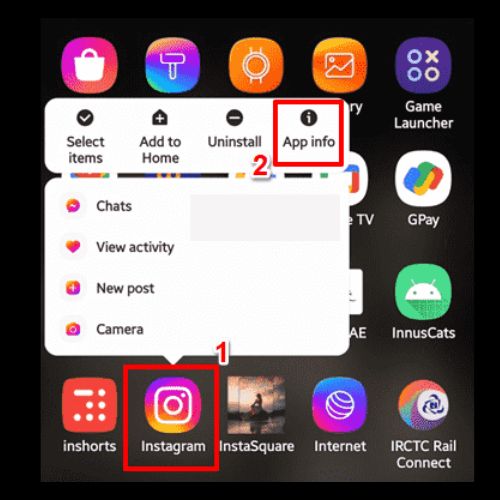 Step 2: As next, click on the Storage option.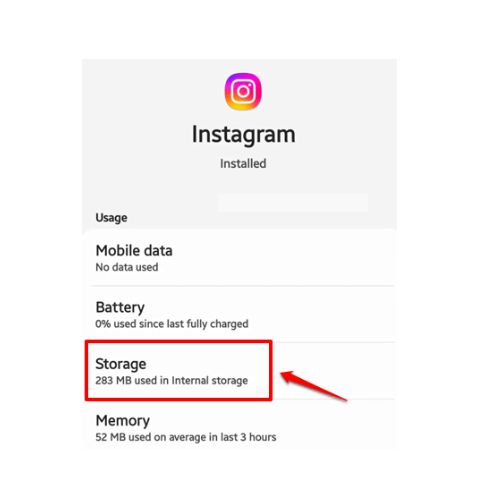 Step 3: Now at the bottom of the Storage screen, to clear off the application data and cache, click on the respective buttons one by one as shown in the screenshot below. That's it.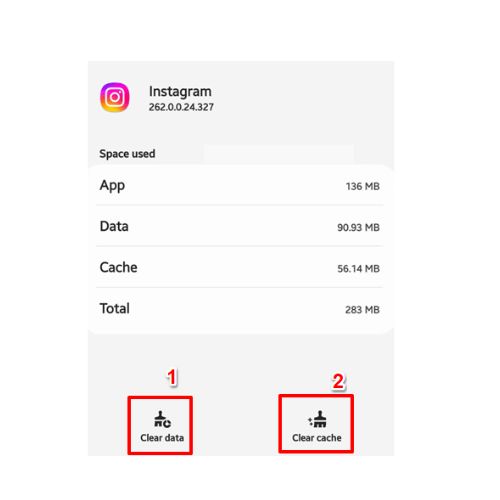 Seeking Help from Instagram Support:
If none of the troubleshooting steps mentioned above resolve the issue, it might be time to seek help from Instagram's support team. You can do this through the app itself or by visiting Instagram's Help Center on their website. Explain the situation and the steps you've already taken, and they should be able to guide you toward a solution.
In Conclusion:
Encountering the "Sorry, There was a Problem with your Request" login error on Instagram can be frustrating, but it's not an insurmountable challenge. By understanding the potential causes and following the appropriate troubleshooting steps, you can increase your chances of regaining access to your account. Remember to prioritize the security of your account, avoid suspicious activities, and always rely on official channels for support. Happy Instagramming!