In the world of smartphone photography, Google Camera, also known as GCam, has established itself as one of the most popular camera apps. It is renowned for its advanced image processing algorithms and computational photography features, enabling users to capture stunning photos with their smartphones. With the release of Google Camera APK version 8.8 in 2023, there are exciting new features and enhancements to look forward to. In this post, we will explore the GCam APK 8.8 and discuss how you can download it on your smartphone, regardless of the brand or model.
What is Google Camera APK?
Google Camera APK is the Android application package file that contains the standalone installation package for the Google Camera app. It is an alternative method of installing the app on Android devices outside of the Google Play Store. APK files are commonly used to distribute and install applications on Android devices.
Google Camera is the default camera app developed by Google for its Pixel smartphones. It is known for its advanced imaging capabilities, computational photography features, and intuitive user interface. The app utilizes advanced algorithms to enhance image quality, improve low-light performance, and offer various shooting modes and features.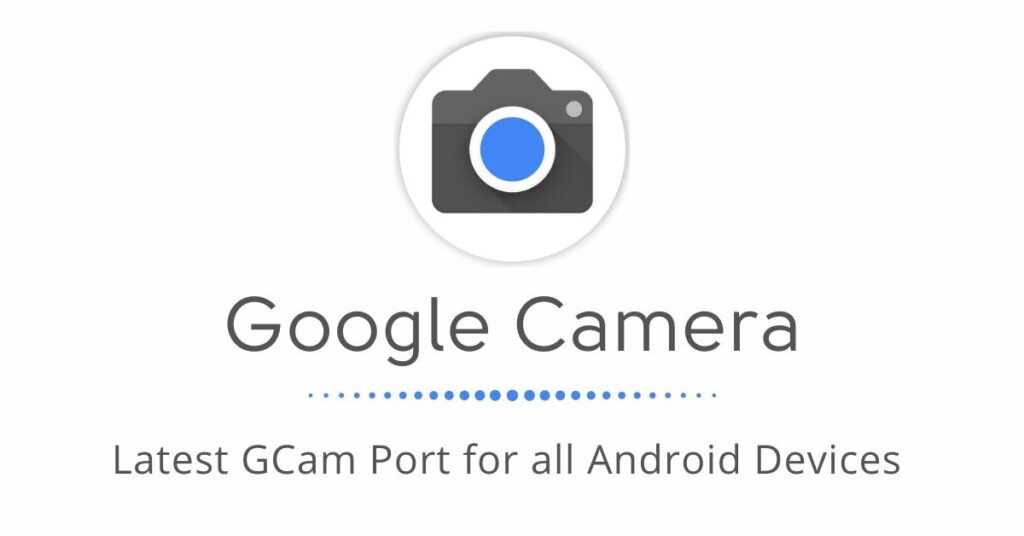 Due to its popularity and the desire for its advanced photography features, the Google Camera app (or GCam) has been modified and ported by developers to work on various non-Pixel Android devices. These modified versions, available as APK files, aim to bring the Google Camera experience to a broader range of smartphones, offering users the opportunity to benefit from the app's powerful imaging capabilities.
It's important to note that while Google Camera APK files can be downloaded from various sources, it's crucial to ensure the authenticity and reliability of the source to avoid security risks or malware. Installing APK files from unknown sources can pose a potential risk to your device, so it's advisable to exercise caution and use trusted sources for downloading APK files.
What is GCam APK Port?
GCam APK Port refers to a modified version of the Google Camera app (GCam) that has been ported or adapted by developers to work on Android devices that are not Pixel smartphones. The term "port" in this context refers to the process of modifying and making the Google Camera app compatible with devices other than those officially supported by Google.
Pixel smartphones are known for their exceptional camera quality, primarily due to the advanced image processing algorithms and computational photography techniques used in the Google Camera app. As a result, many Android users desire to have the same camera capabilities on their non-Pixel devices.
GCam APK Ports are created by independent developers who extract the Google Camera app from Pixel devices and modify it to be compatible with a broader range of Android smartphones. These modified versions of the Google Camera app aim to bring advanced imaging features, including features like Night Sight, HDR+, and astrophotography mode, to non-Pixel devices.
Developers who create GCam APK Ports often tailor the modifications to optimize the app's performance based on the specific hardware and camera capabilities of the target device. This allows users to experience improved image quality and enhanced photography features, similar to what Pixel users enjoy with the official Google Camera app.
It's important to note that GCam APK Ports are unofficial modifications, and their performance and compatibility may vary depending on the specific device and the version of the port. Users interested in installing GCam APK Ports should carefully research and choose a reliable and trusted source for downloading the port and follow installation instructions provided by the developer to ensure a smooth experience.
Download the Latest Google Camera (GCam Port) APK
| | |
| --- | --- |
| File Name | GCam APK |
| Version | 8.8.224 |
| Requires | Android 11+ |
| Developer | BSG (MGC) |
| Last Updated | 1 day ago |
Conclusion:
Google Camera APK 8.8 is an exciting update for photography enthusiasts who want to enhance their smartphone photography experience. With improved low-light capabilities, astrophotography mode, advanced HDR+, dual exposure controls, and performance optimizations, this version of GCam offers a range of powerful features. By following the steps mentioned above, you can easily download and install Google Camera APK 8.8