As technology enthusiasts eagerly await the release of Google's next flagship smartphone, the Pixel 8, exciting leaked information has surfaced regarding its display. Known for their exceptional camera capabilities and user-friendly software, Google's Pixel devices have gained a loyal following. In this blog post, we'll explore the exclusive leaked specs and features of the Google Pixel 8 display, shedding light on what users can expect from this highly anticipated device.
Google Pixel 8 display leaked specs and features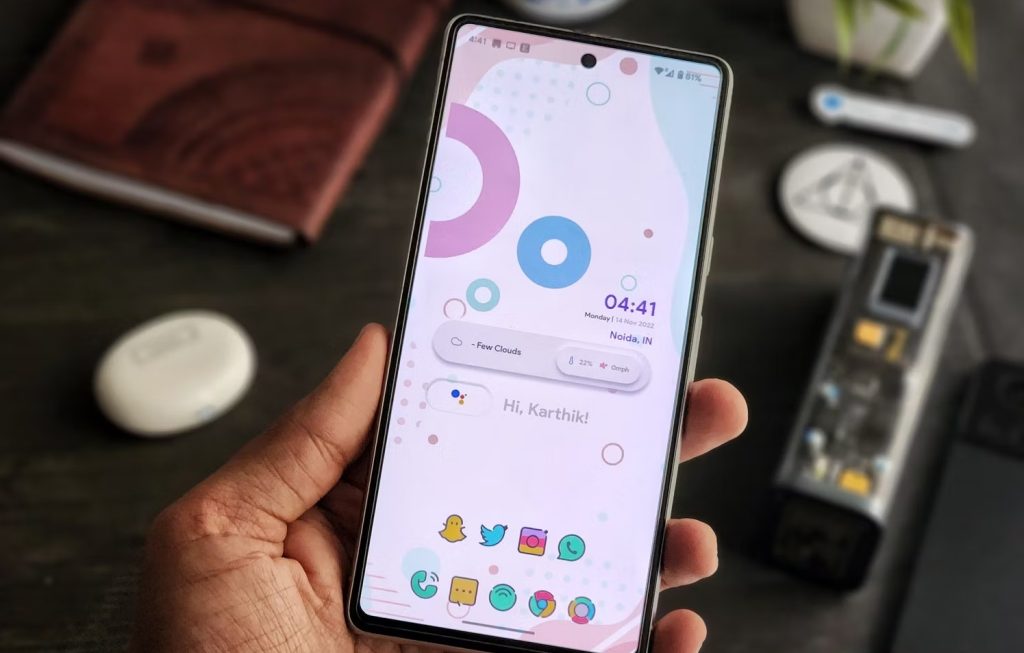 That's all the information we have about the Pixel 8 series for now, but I am hoping to see more changes, like the ones below.
Faster charging speeds
While specific details about the charging capabilities of the Google Pixel 8 have not been officially confirmed, it is reasonable to expect faster charging speeds compared to previous Pixel models. Smartphone manufacturers are continually striving to improve charging technologies, and it's likely that Google will follow suit to keep up with industry trends.
The advancements in charging technology in recent years have been remarkable, and users have come to expect faster charging speeds to complement their busy lifestyles. Here are some potential ways the Pixel 8 could offer faster charging:
Increased Wattage: Google could equip the Pixel 8 with a higher wattage charger to enable faster charging. The Pixel 7, for example, came with an 18W charger, but the Pixel 8 might introduce a 25W or higher charger to expedite the charging process.
Advanced Charging Protocols: Google may integrate support for various fast charging protocols, such as Qualcomm Quick Charge or USB Power Delivery (PD). These protocols can optimize charging efficiency and deliver more power to the device, resulting in faster charging times.
Enhanced Battery Technology: Improvements in battery technology can also contribute to faster charging. The Pixel 8 might feature a battery with higher charge acceptance rates, allowing it to absorb energy more efficiently.
Intelligent Charging Management: The Pixel 8 could include intelligent charging management software to monitor the battery's health and adapt the charging speed accordingly. This ensures that the battery is charged at an optimal rate without causing long-term degradation.
Wireless Charging Speeds: If the Pixel 8 supports wireless charging, Google may enhance the wireless charging speeds to compete with wired charging solutions. Improvements in wireless charging technology have made it more convenient and efficient over time.
It's worth noting that faster charging speeds are always appreciated, but they should be balanced with proper battery management to avoid excessive heat generation and battery wear. Google is likely to prioritize the safety and longevity of the Pixel 8's battery while striving to provide a satisfying charging experience.
As with any leaked information, it's crucial to await official announcements from Google to confirm the actual charging capabilities of the Pixel 8. Technological advancements in the mobile industry occur rapidly, and we can expect the Pixel 8 to bring exciting improvements to its charging speeds.
Variable refresh rates for all models
The implementation of variable refresh rates across all models of the Google Pixel 8 would be a significant step forward in display technology. Variable refresh rate, also known as adaptive or dynamic refresh rate, allows the display to adjust its refresh rate based on the content being shown on the screen. This technology can result in several benefits for the user experience and overall device performance.
Improved Battery Life: One of the main advantages of variable refresh rates is its potential to conserve battery life. When displaying static content or tasks that don't require high refresh rates, such as reading an article or checking emails, the display can lower its refresh rate, reducing power consumption and extending battery life.
Smooth and Fluid User Experience: For tasks that demand higher refresh rates, such as gaming or scrolling through media-heavy content, a variable refresh rate can ensure a smooth and fluid user experience. By adjusting the refresh rate to match the content, users can enjoy visually pleasing and responsive interactions.
Reduction in Screen Tearing: Variable refresh rates can also help minimize screen tearing, a visual artifact that occurs when the display's refresh rate and the device's frame rate are not synchronized. This is especially beneficial during gaming and media consumption, providing a more seamless and immersive experience.
Enhanced Performance: By adapting the refresh rate to match the demands of the content, the device can allocate its resources more efficiently. This can lead to improved overall performance, as the processor and GPU won't be taxed unnecessarily by maintaining a fixed refresh rate at all times.
Future-Proofing: Variable refresh rate technology is becoming increasingly popular in flagship smartphones and displays across various devices. By incorporating this feature into all models of the Pixel 8, Google would be future-proofing its devices and ensuring they remain competitive in the market.
It's worth noting that while variable refresh rates offer numerous benefits, the effectiveness of this technology also depends on specific implementation and software optimizations. Google would need to ensure that the feature works seamlessly across all applications and scenarios to provide a consistently excellent user experience.
As with all leaked information, it's essential to wait for official confirmation from Google regarding the inclusion of variable refresh rates in all models of the Pixel 8. Nonetheless, if this feature does make its way into the Pixel 8 lineup, it would undoubtedly be a welcome addition and a significant advancement in display technology for Google's flagship devices.
Longer support with more updates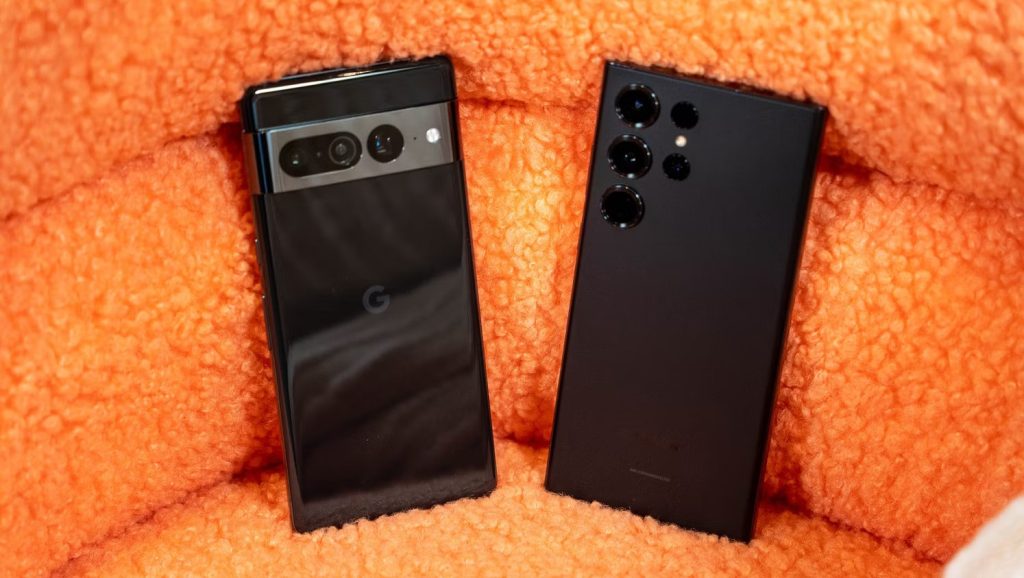 Extended support and frequent updates are crucial factors that contribute to the overall user experience and longevity of a smartphone. Google's commitment to providing timely updates and extended support for its Pixel devices has been well-received by users, and it's expected to continue with the Google Pixel 8.
Here are some reasons why longer support and more updates are beneficial:
Security: Cybersecurity threats are constantly evolving, and regular software updates are essential to address vulnerabilities and protect users' data. With longer support and more updates, the Pixel 8 can receive critical security patches and bug fixes, ensuring that users have a secure and reliable device throughout its lifespan.
Performance Enhancements: Updates often include performance optimizations that improve the overall speed, responsiveness, and efficiency of the device. These enhancements can address performance issues, optimize resource allocation, and introduce new features to enhance the user experience.
Latest Features and Functionality: With each update, Google has the opportunity to introduce new features, enhancements, and improvements to Pixel devices. Longer support means users can enjoy access to the latest software capabilities, ensuring their device remains relevant and up-to-date with evolving technology trends.
Compatibility with Apps and Services: As app developers update their applications and services to take advantage of the latest operating system features and APIs, longer support ensures that Pixel 8 users can continue to enjoy a wide range of apps and services without compatibility issues.
Extended Lifespan: Longer support and regular updates extend the useful life of a device. Users can confidently keep their Pixel 8 for an extended period, knowing that they will continue to receive updates and support from Google. This not only provides value for money but also reduces e-waste by minimizing the need for premature device replacement.
Google has a solid track record of providing extended support and frequent updates for its Pixel devices. The Pixel 8 is expected to benefit from this commitment, with a reasonable expectation of receiving software updates, security patches, and feature enhancements for an extended period. While the exact duration of support is subject to Google's official announcements and policies, the company's dedication to software updates suggests that Pixel 8 users can anticipate a reliable and up-to-date experience throughout their device's lifecycle.
As a consumer, it's important to consider the manufacturer's track record and commitment to software support when choosing a smartphone, as it can significantly impact the device's long-term usability and security.
Conclusion
While the Google Pixel 8's release is still shrouded in secrecy, the leaked information surrounding its display gives us a tantalizing glimpse of what's to come. With a larger Quad HD+ OLED screen, a high refresh rate, HDR support, an under-display front camera, and advanced display features, the Pixel 8 promises to be a compelling device for both multimedia enthusiasts and power users alike.
As with any leaks, it's important to take this information with a grain of salt until Google officially confirms the specifications and features of the Pixel 8. Nonetheless, these leaks have undoubtedly sparked excitement among smartphone enthusiasts, further fueling the anticipation for Google's upcoming flagship device.