If you're looking for a free app for your Android device that will stream movies for free, then you may want to try out the Tube Movi app, completely free of cost. One such free app that has earned quite a few audiences in different parts of the world is the TubeMovi apk. Download Tube Movi APK and check out the cool features this app has to offer you.
Tube Movi App Features
The Tube Movi app comes with some great features that have earned it many positive feedbacks and reviews. Here are some of those features:
Completely free of cost – no subscription, no premium
Easy-to-use interface
Watch movies and TV shows anywhere, anytime over a Wi-Fi connection or mobile data
The app searches the internet for movies and videos and brings them to the viewers
Offers a list of your favorite Hollywood, Bollywood, and regional hits so that you can choose the one you want to watch
Stream and watch the latest movies
Watch the latest Hollywood movies for free
Watch the latest Bollywood movies for free
Free streaming of the latest Tamil, Telugu, and Kannada movies
Movies are categorized based on various genres, including action, romance, thriller, horror, mystery, suspense, drama, family, and more
Search option easily helps you find the movies you want to watch
The app is regularly updated to include new movie collections.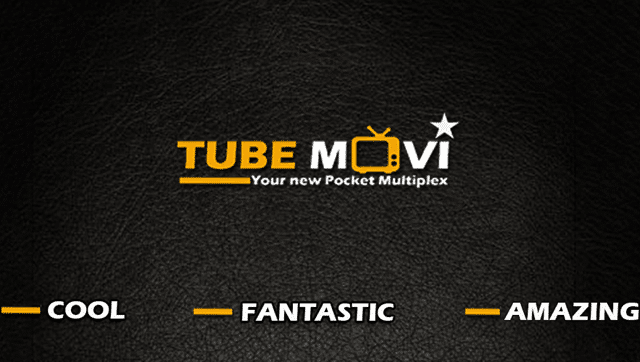 Download Tube Movi APK
Download Tube Movi latest apk file from here, install it on your Android device and enjoy the features of this application.
App Version: 1.21052018
Package: com.latest.movie
File Size: 4.7 MB
Android Version Supported: 4.2 or higher
Supported DPIs: nodpi
Release Date: June 20, 2018
Status: Working
NB: You can also get it on Google Play Store
How To Install Tube Movi APK On Your Android Device
Follow the tutorial given below to download and install Tube Movi apk on your Android device.
Now download Tube Movi v1.21052018 directly to your Android smartphone or tablet. Once downloaded, click on the ".apk" file to launch the installation wizard. Next, click "Install" to proceed.
If it promoted into security option, go to settings on your Android device and click on "Security." Under security settings, enable "Unknown Sources" follow allowing installation of apps from sources other than Google Play store.
Once the app is installed on your Android device, you will get the "App Installed" message. Now click on "Open" to launch Tube Movi App in your device.
Tube Movi APK Update
I will be updating this page with the latest version of Tube Movi app as soon as an update is available. So, keep visiting this page to download Tube Movi updated apk file.
That's it! You have successfully installed Tube Movi on your Android device. Now you can easily watch your favorite Indian films, Old English Movies, etc., on your Android smartphone or tablet using the Tube Movi app.
If you encounter any issues while following this tutorial, do let me know via comments.