In the world of smartphones, there has always been a spirited debate between Android and iOS users. While both platforms offer their unique set of features and advantages, there are times when users on one platform might find themselves admiring an aspect of the other. One such aspect is the delightful collection of emojis found on Apple's iPhones. Fortunately, for Xiaomi users who have an affinity for Apple's expressive icons, there are ways to bring those beloved iPhone emojis to their Xiaomi devices. We'll explore how you can download Apple iPhone emojis for Xiaomi devices, adding a touch of iOS charm to your Android experience.
Why Apple iPhone Emojis?
Emojis have become an essential part of modern communication. They allow us to express emotions, convey messages, and add a dash of personality to our digital conversations. Apple's emojis have gained immense popularity over the years due to their unique and recognizable design. The expressive faces, vibrant colors, and playful animations have made Apple emojis a favorite among many users. So, if you happen to be a Xiaomi user who appreciates the charm of Apple's emojis, here's how you can make them a part of your device.
How to apply iPhone Emojis on Xiaomi devices
Note: Please download the Xiaomi theme cloner app and iOS Emoji font on your smartphone before beginning the process.
Step 1. Open the Themes Cloner app, then tap on "My Account" located at the bottom of the page. After that, click on the "Themes" option.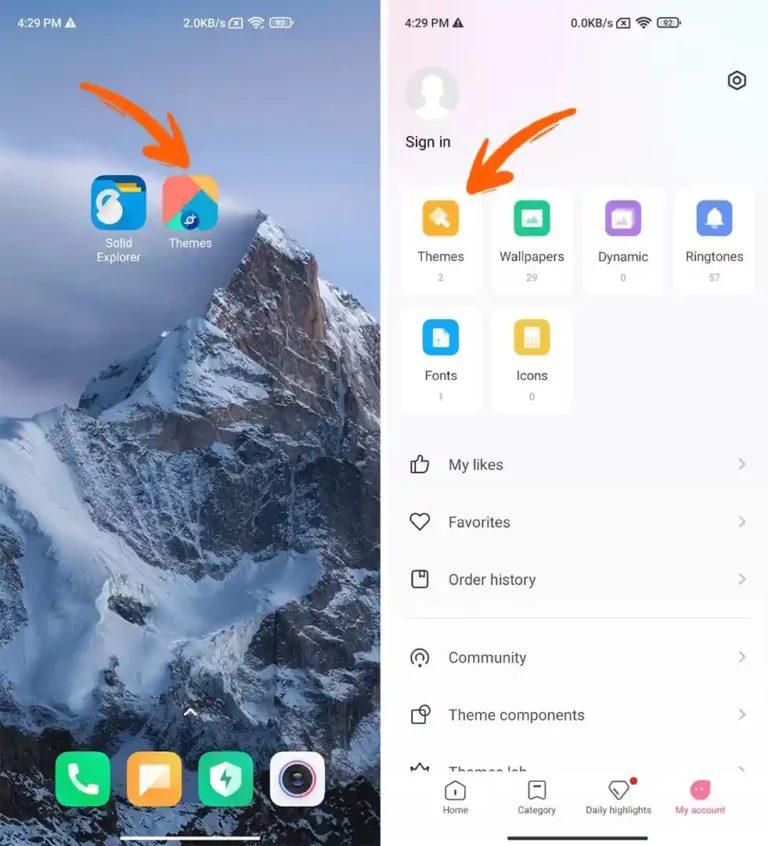 Step 2. Next, you can select your iOS emoji fonts by tapping on the "Import" button and choosing your "NotoColorEmoji_techrushi.com.MTZ" file from the file manager. Once you have imported the file, go to your Homepage.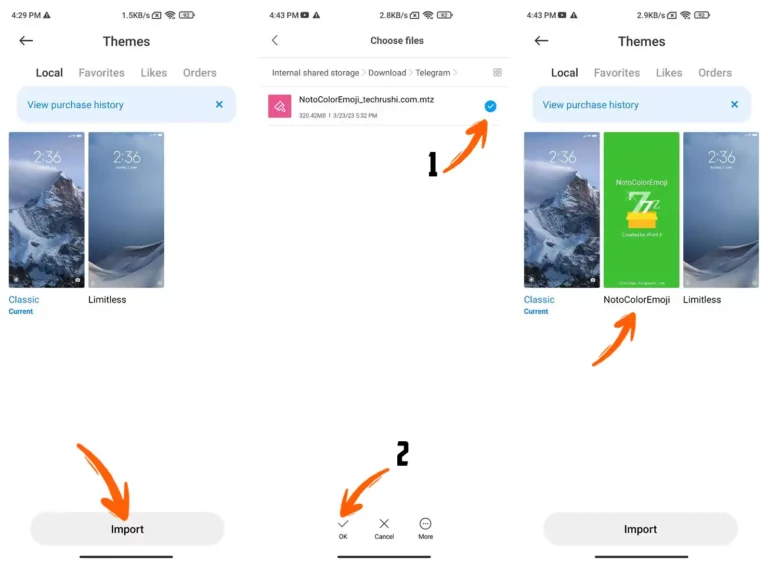 Step 3. Tap and hold for 3 seconds on your official Xiaomi theme store app, and then go to "App info". Scroll to the very bottom of your screen and click on "Clear data", and confirm by selecting "Clear all data" (Note: this will delete all existing themes on your device).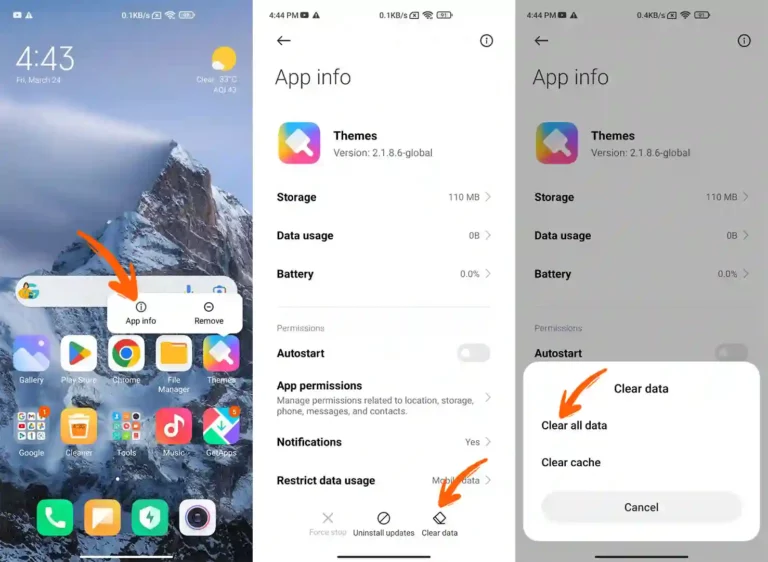 Step 4. Once you have completed step 3, open the Solid Explorer File Manager and navigate to Android > Data and Theme Manager.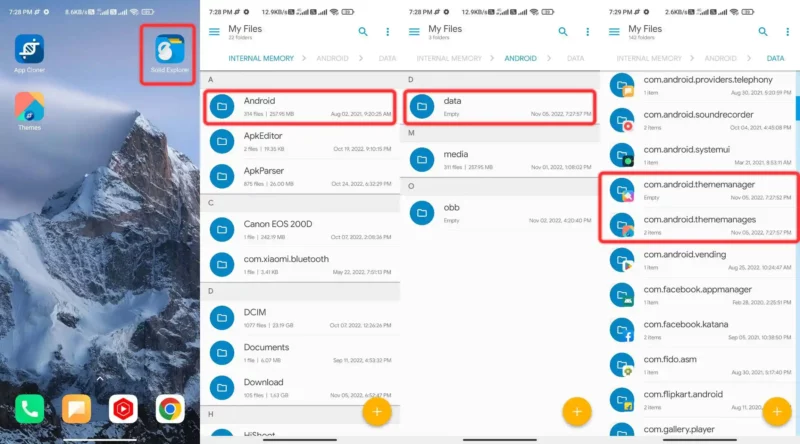 Step 5. Tap on the "com.android.thememanager" folder and delete it.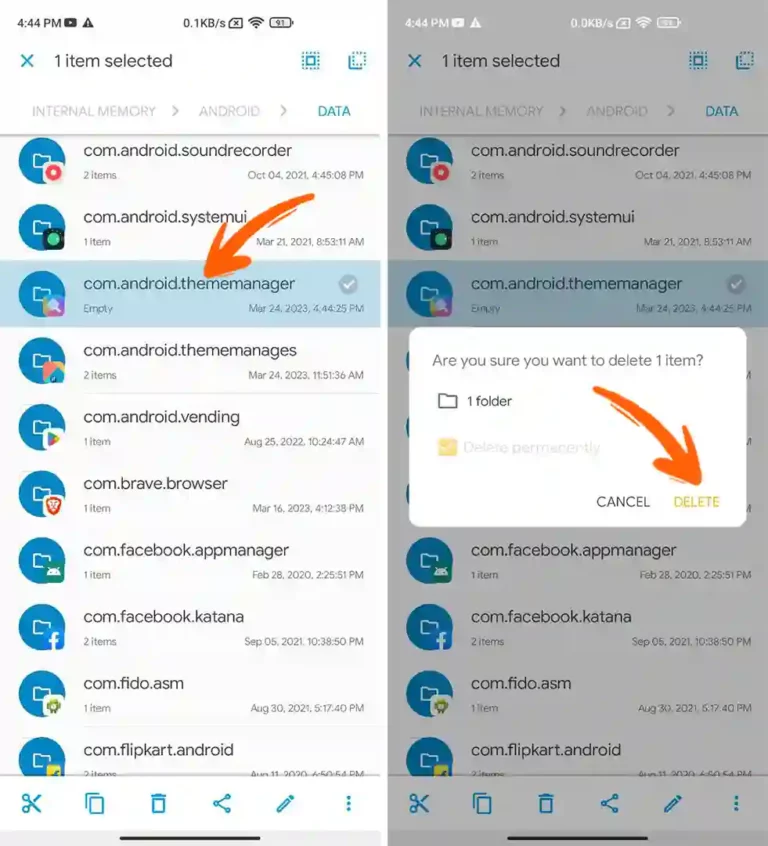 Step 6. Long press on the "com.android.thememanages" folder, and rename the folder name from "com.android.thememanages" to "com.android.thememanager" (simply replace the letter "s" with the letter "r").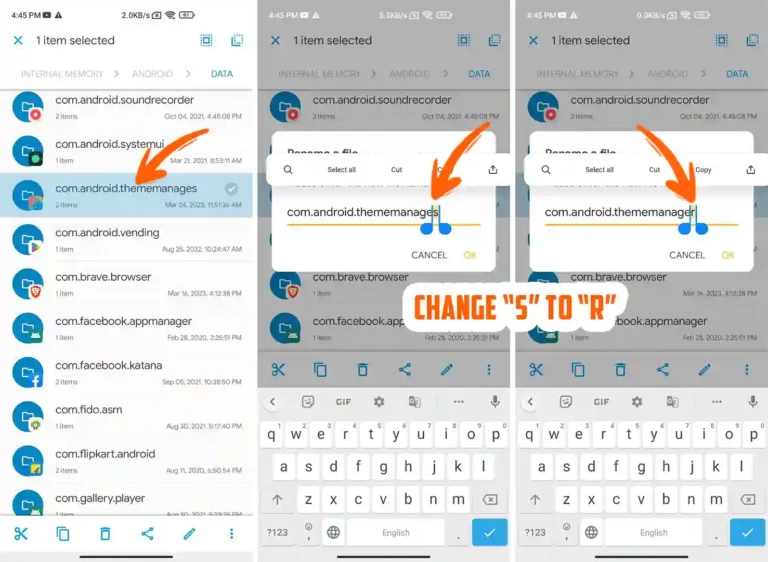 Step 7. Once you have completed all the previous steps, open the official Xiaomi theme store app and tap on the "Agree" button. Next, go to "Profile" and select "Themes" options.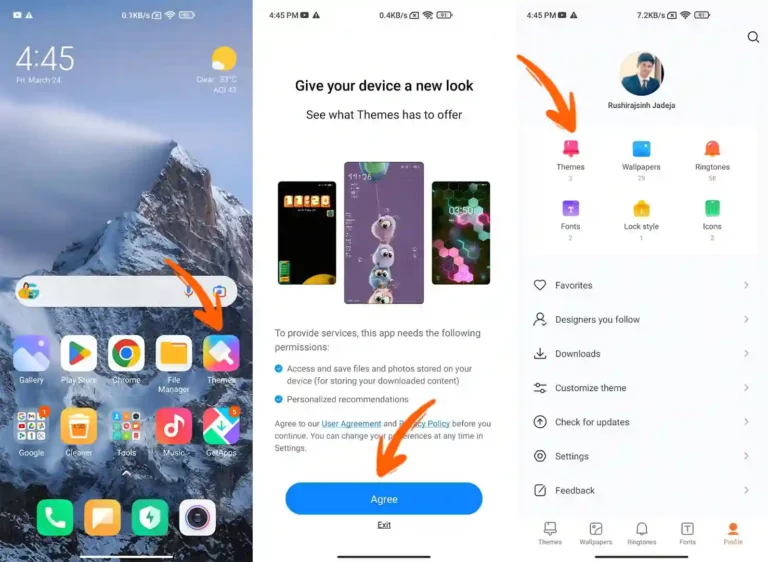 Step 8. Your iOS Emoji font name should be visible as "NotoColorEmoji". Tap on it, and then hit the "Apple" button to set the iPhone emoji on your Xiaomi device.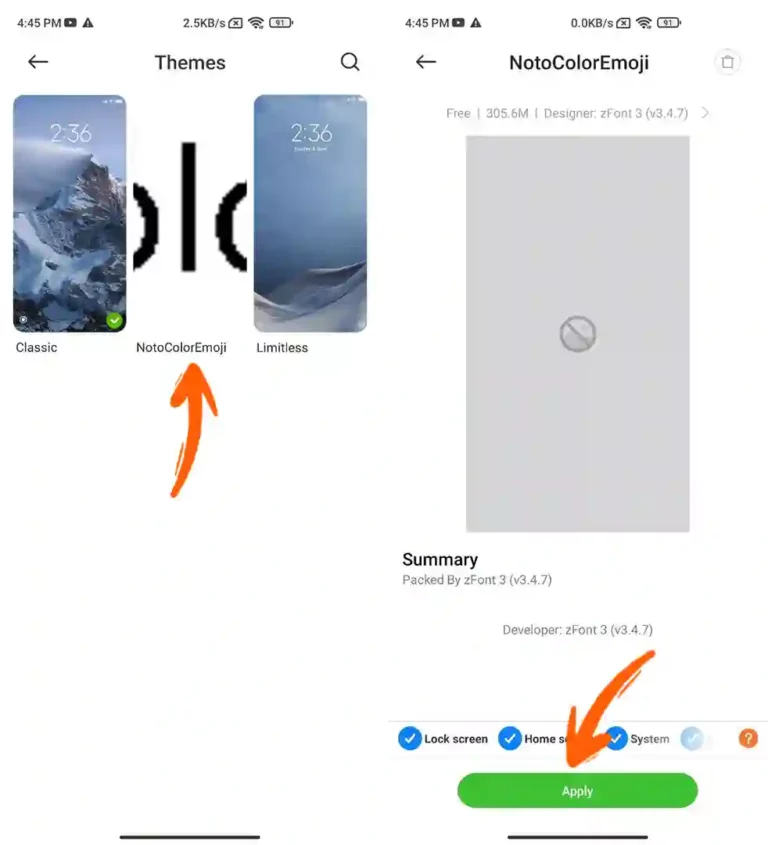 Conclusion
While the debate between Android and iOS will continue, it's wonderful to have the freedom to personalize our devices and bridge the gap between different platforms. By downloading Apple iPhone emojis for your Xiaomi device, you can bring a touch of iOS charm to your Android experience. Remember to explore other customization options available for your device to make it truly reflect your style and preferences.
So, go ahead, express yourself, and have fun with the delightful Apple iPhone emojis on your Xiaomi device!