Choose the best free calling app for Android device is one of the most difficult tasks for every Android user in 2022. There are hundreds of apps available in Play Store to make free calls. But only some of them work well. Therefore, it creates some confusion as which application should I use and that I should not. If you are a user of Android those looking to find the best app for free calls to your Android device, then you are at right place. Here I will share the 12 best Free calling apps of high-performance VOIP to make free calls from your Android device.
In this list, I will share different types of free calling  apps that may be suitable for 2G, 3G, 4G or WiFi Networks. You must select the application to suit your needs and the speed of your Internet connection.
However, we approach more and more to a day making phone calls will not cost us money, and they held only on data connections instead of wireless phone signals. Some people are already researching how to do just that, and that is probably why you are here.
So, in this list, AndroidFit.Com will take a look at the new best free Android apps to make free calls on Android!  So let's start.
Also See: Download Truecaller App and See who is calling
Best Free Calling App for Android 2022
IMO free video calls and chat
Now IMO is the most Popular & best free calling app for Android. Imo app is a start-up founded by one of the ten members of Google Inc. IMO simple and easy to use features freely without any hassle. In 2013, IMO launched its video calling features in its application to make the application to the new level. Currently, IMO has over 150 million users worldwide. From now on, IMO provides its services only for Android and iOS.
Main Key Features:
Share photos, stickers, and videos to friends
High-quality free video calls to emo users.
Free voice calls and unlimited text to IMO users.
App Size: 5.0 MB
Required connection: 3G,4G or WiFi
---
Facebook Messenger
Even after being the No.1 platform of social media in the world, Facebook also offers free voice and video calling between users and this way Facebook want to make best free calling app inside social media. If you do not want to install additional applications and want to make free calls only to Facebook friends, and Facebook Messenger is the best option to do so. It offers a good amount of quality if your internet connection is good.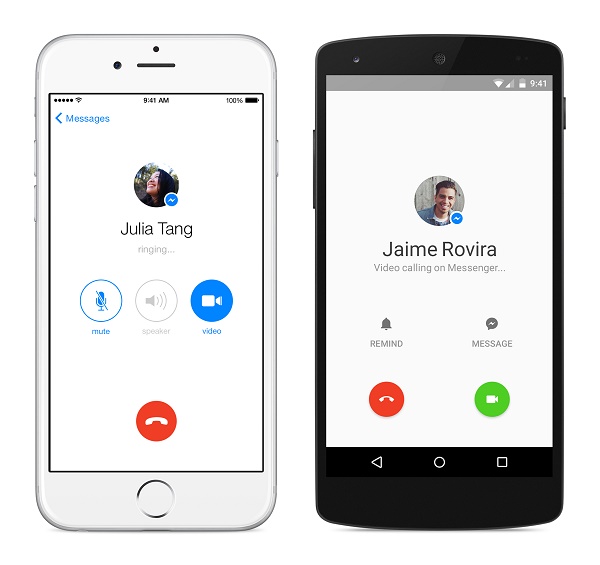 Main Features:
Chat or call Facebook friends quickly at the same time using single app.
Voice recording or video and send it with one click.
Turn on 'Location' for where you are.
Enjoy group chat and more.
App Size: Varies with devices.
Required connection: 3G, 4G or WiFi
Download Facebook Messenger Apk
---
WhatsCall – FREE Global Calls
WhatsCall is best free calling app for Android 2022. Because, Whatscall is an Android application that allows you to enjoy WhatsCall to WhatsCall free calls and for life, with this application, you can WhatsCall all users WhatsCall worldwide free no need to pay anything to make calls worldwide.
Second, you can use to call Whatscall not whatscall users too by dial phone numbers directly from the whatsaCall app, and you will be responsible as low as $ 0.01 per minute, which is really cheap compared to other LANs.
Third, you can also earn credits with whatscall when you complete a simple offer of WhatsCall get airtime, and you can also get $ 0.10 for every friend you invite to whatscall.
So with the above bonus system, you may be able to gain more credit to make international and domestic calls via WhatsCall to over 230 countries worldwide the lowest call rates.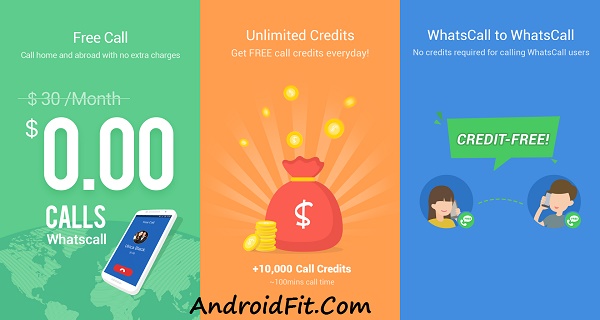 Main Features:
Enjoy Calls that are Truly FREE!
Unlimited FREE Call Credits
WhatsCall to WhatsCall is Credit-Free
Leave a Lively Video Message
High Quality Voice Calls
App Size: Varies with devices.
Required connection: 3G, 4G or WiFi
---
Google Hangouts
Google Hangouts is Google's answer to Skype. It allows mainly for the free messaging with text (with stickers). However, you can also make calls to other members Hangouts free, and you can video chat with up to ten people at once. The good news about Hangouts you need a Google account to access the Google Play Store which means almost everyone reading this already has the required account to use Hangouts.
Like Facebook, it is virtually ubiquitous and making it a great option.  See here's some Google Hangouts Tips and Tricks
Main Features:
Chat with Hangouts users.
Free voice and video calls to Hangouts users.
Send photos, Maps, Emoji, Stickers and animated GIFs.
Add up to 100 friends in a group chat and add up to 10 friends to Video calls in a single conversation.
App Size: Varies with devices.
Required connection: 3G, 4G or WiFi
---
KakaoTalk: Free Calls & Texts
KakaoTalk is one the most liked & best free calling app for Android 2022. KakaoTalk is very popular albeit mostly for people not in North America. It's developed by KAKAO Inc. Like the others on this list, you can text and call people for free. KakaoTalk also includes group calls which can be a good option for those who often need to call several people at once. Another good feature of KakaoTalk is a multi-platform support.
So if you have friends with iOS devices, Blackberry or Windows Phone, you can still make free calls as long as you use both KakaoTalk.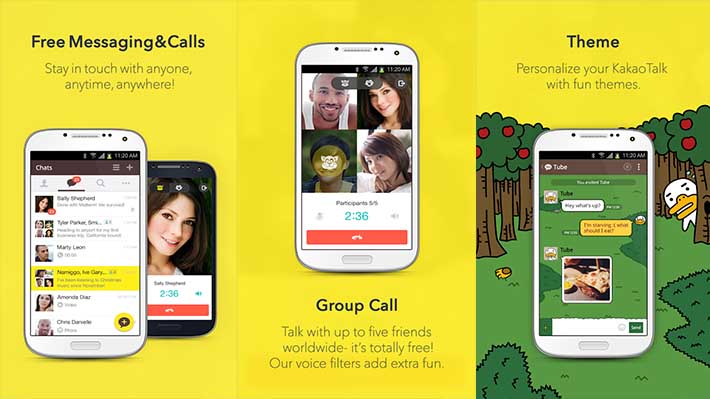 Main Features:
Unlimited free chat with KakaoTalk users.
High quality audio calls to KakaoTalk users for free.
Follow the popular brands to get the latest news.
Send photos, Audio or Video to KakaoTalk users.
App Size: Varies with devices.
Required connection: 3G,4G or WiFi
---
LINE: Free Calls & Messages
The line is another popular and best free calling app for Android. It currently boasts over 400 million users worldwide and contains many interesting features. One of them is free phone calls to other online users. You can call them non-line users, but there is a small fee (which is not unusual for these applications).
It also has text messaging and SMS group. As KakaoTalk, the line is also a cross-platform support for most mobile operating systems and PC, which is always nice to have if your friends or relatives do not use Android.
Main Features:
Send free text to Line users.
Free voice and video calls.
Both users must have Line app to use the app.
Timeline is available for your daily activities.
Send photos and videos to Line users.
App Size: Varies with devices.
Required connection: 2G, 3G, 4G or WiFi
---
MagicApp by magicJack
This is one of the most unique applications on the list in magicApp by magicJack made only allow you to call the non-users magicApp free. And this way it's another best free calling app for Android 2022.
However, there are regional restrictions. If you live in the US or Canada, you can make free calls to almost everyone. If you are outside the US or Canada or you call someone outside the US or Canada without magicApp, then you must pay a fee as usual. The exception, of course, is that if the two sides magicApp, all calls are always free.
Also, unlike most applications on this list, magicApp can not be used for telephone calls. So if you just need an application to call, this is a good way to go. If you need something that includes texting too. So it will not be a complete solution. You can get the details of the premium account from here.
There are 2 major benefits after the upgrade to the premium version. That is to say
You will get the landline number based on U.S.
Unlimited text to mobile numbers U.S even if they do not have their mobile MagicApp.
Main Features:
Chat with Magic App users for free.
Gives 2 personal phone numbers while upgrading the account.
Unlimited free audio calls to Magic App users.
App Size: Varies with devices.
Required connection: 3G,4G or WiFi
---
Nimbuzz Messenger / Free Calls
Nimbuzz is another best free calling app for Android 2022. Nimbuzz has been around for a long time and rightfully so. It has all of the features that most of these other apps have and it still works rather well. As per the norm, you can voice call other Nimbuzz users free of charge, and the service boasts HD calling service which is a plus since a lot of these apps do not have the best voice quality when calling.
Of course, your mileage may very. You can also do the usual stuff like use stickers, group chat, text chat, and others.
Main Features:
Send Photos, Videos or audio to Nimbuzz users.
Cheap calls to regular mobile numbers.
Unlimited free chatting and calls to Nimbuzz users.
App Size: Varies with devices.
Required connection: 3G,4G or WiFi.
---
Skype – free IM & video calls
Skype is yet one of the best ways to make free calls to trusted by millions of users around the world. And it's the best free calling app for Android 2022, because it's easy to use, strong protocol and more. Skype is managed by the most reputable company in the world, Microsoft Inc.
Skype was originally released in 2003 with the beta version in 2011, and they released their app on the Android platform as well. You can make free calls to Skype users. You can also call to mobile and fixed telephony (fixed line) at low rates. Get the details of the plan here. Skype offers various platforms to connect with friends or relatives.
Skype is available on Android, iOS, Blackberry, Windows Phone, Nokia X phones, Amazon Fire phone, Windows PC, Mac and even TVs. Both parties must have Skype in one of the platforms to make free calls. Using Skype with a good Internet connection will give the best quality. You can make free Skype calls to anyone who has Skype, and non-Skype numbers require a small fee.
It's on most mobile operating systems and computer operating systems (including Linux), so it's one of the best solutions when it comes to cross-platform use. Also included are free group, video, and text chats should you need those. It's a reliable and highly popular service, and much like Facebook Messenger, there are a good chance people you know already use Skype or at least have it installed.
Main Features:
You can download any Skype in your suitable platform from Microsoft website.
Send photos or Videos as per your choice without any limit.
Free voice and video calls to Skype friends.
Text unlimited to Skype users.
App Size: Varies with devices.
Required connection: 3G,4G or WiFi
---
Tango Messenger, Video & Calls
Tango is another more powerful and best free calling app on Android market for some time. Tango application was developed by TangoME Inc in 2009. It was originally developed for Android devices and later they also released on iOS, BlackBerry and Kindle platforms too. Tango used to be a more popular application last few years, but there is a pretty decent option for free calls today.
With Tango, you can get free calls to other Tango users as well as text messages and standard group. It also has multi-platform support and video chat if you like these features. Call quality in Tango is good and satisfactory. The best part of using Tango, they also provide online games in their application. From now on, Tango has over 300 million registered users worldwide and more than 70 million active users each month.
Tango also requires having installed its application to both end users to make free calls and texting. Tango also goes the extra mile with things like built-in games that you can challenge your friends if you're bored. Certainly, this is not a nice addition, but it is definitely something you will not find in other apps on this list.
Main Features:
Free Video calls
Free voice calls
Send photos, Voice and video messages.
Send text to group and friends.
Required connection: 3G, 4G or WiFi
App Size: Varies with devices.
---
Viber
When this list was written, had just Viber Android and has made quite a splash since. With over 200 million users, Viber is one of the Appeal's solutions without the most widely used on the list. As usual, you need to call other Viber users for it to be free. You can also use it for text and group messaging. Viber is a bit simpler than most other applications, but it does the job. There is also support cross-platform if you need!
But recently, Viber has introduced a new feature called Viber, from which you can make calls to all numbers that did not Viber in their devices. But you have to pay a small fee to use Viber out. You can check prices of Viber from here. It's another most popular and best free calling app for Android 2022.
Main Features:
Send Audio, Video, Locations, Stickers, and emoticons.
Free text to Viber users.
Free voice and video calls to Viber users.
You can create a group with maximum of 200 members.
App Size: Varies with devices
Required connection: 3G, 4G or WiFi.
---
Yahoo Messenger (and you'll need this plugin)
At the Last line, also Yahoo Messenger is the best free calling app for Android 2022. Yahoo Messenger is a strange case because it is the only application that requires a plugin to make voice calls. However, with the plug-in, he still makes voice calls. Without the plugin, Yahoo Messenger is just a text messaging service. With the plugin, you will also voice and video calls.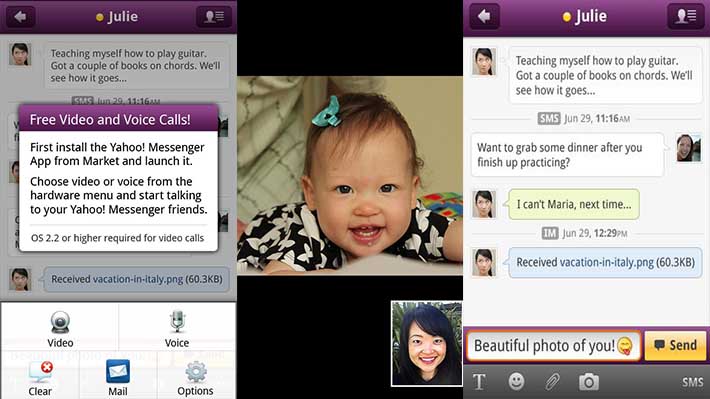 He has a few more problems than most of them, but given the way Yahoo has been with the update and re-imagine their applications, it is only a matter of time before it becomes a top option level. As it is, it is always a good option, but beware of bugs.
The plug-in link is in the above header, but you can also click here to get it.

---
See also:
Final Words
Unfortunately, most of these applications have the same issue in that they do not deliver free calls if both parties use the same application. So if you have Skype, you can make phone calls to anyone, but it is only free if the other person is using Skype as well. This presents a unique paradox that these applications are not technically 100% free, but they are free if you follow the rules. For now, there are not many reliable services that call landlines are free.
For now, the best is to use them and talk to your friends and family using them too. One day we'll all be doing anyway! As always, if we missed a great application that need to add at "best free calling app for Android 2022" list, let us know in the comments below.