Android
What is Android?
Android is the name of the mobile operating system owned by the US company Google. It is usually installed on a variety of smartphones and tablets with a host of manufacturers offering users access to specific services at Google, including Search, YouTube, Maps, Gmail and more.
This means you can easily find information on the web, watch videos, find itineraries and write emails on your phone as you would on your computer, but there is more to Android that these simple examples.
What can an Android phone do?
Android phones are highly customizable and, as such, can be modified to suit your tastes and needs; With wallpapers, themes and launchers that completely change the look of the interface of your device. You can download applications for all sorts of things like checking your Facebook and Twitter feeds, manage your bank account, order pizza and play games. You can schedule events from the calendar on your phone and see them on your computer or browse websites on your desktop Mac or PC and pick them up on your device.
Another neat feature of Android is that it automatically backups your Photo, contacts for you. But you need to set up an Android phone, you must create a Google or log in to an existing account. Every time you save a number in the address book of your Android phone, it will be synchronized with your Google account.
The advantage of this is that if you lose your phone all your numbers will be saved. The next time you receive an Android phone (or iPhone phone or Windows Phone, if you prefer) and you log into your Google account, all your contacts and numbers of friends will be immediately displayed in the address book your phone. The save elsewhere.
Synchronization is a way for your phone to keep all your information; Websites, contacts, calendar entries and applications updates. This can happen on the mobile phone data or WiFi connection, seamlessly in the background.
What apps can I get on an Android phone?
There are millions of applications and games available for download from the Google Play Store (formerly Android Market). There are camera applications that allow you to take photos with artistic effects and music players that let you stream songs from the Web or create playlists. You can customize the look of your Android handset with a number of backgrounds from photos that you have taken yourself or downloaded from the Internet too.
Android updates
It depends on Google. Google is constantly working on new versions of the Android software. These releases are infrequent; When they normally come out every six months, but Google is looking to slow this down to once a year. Versions usually come with a code number and a name that has hitherto been on the topic of sweets and desserts, running in alphabetical order.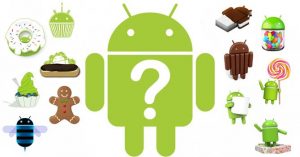 Android 1.5 Cupcake
Android 1.6 Donut
Android 2.1 Eclair
Android 2.2 Froyo
Android 2.3 Gingerbread
Android 3.2 Honeycomb
Android 4.0 Ice Cream Sandwich
Android 4.1 Jelly Bean
Android 4.2 Jelly Bean
Android 4.3 Jelly Bean
Android 4.4 KitKat
Android 5.0 Lollipop
Android 6.0 Marshmallow
Android 7.0 Nougat
Android 7.1 Nougat: Launched on the HTC-made Google Pixel and Pixel XL
The latest version, Android Nougat, aims to make the OS faster with a feature called "instant application", offers better battery life with Doze on-the-go and adds native support VR.
Instagram Plus APK Download: Instagram is one of the most popular social media marketing networks for celebreties. Instagram Plus is an advanced version of the Instagram. Unfortunately, it is not available in the play store.So, I made!-->!-->!-->…