The Google Play Store is an essential hub for Android users to discover, download, and update applications. However, there are instances when the Play Store apps refuse to download, leaving users frustrated and puzzled. If you're encountering this issue, fret not! In this blog post, we'll explore common reasons why Play Store apps might not be downloaded on your Android phone and provide step-by-step solutions to get your app downloads back on track.
How to Fix Play Store Apps not downloading on Android phones
You can follow the troubleshooting steps below and fix Play Store apps not downloading on Android phones:
#1. Check your Wi-Fi or mobile data connection
Before delving into complex solutions, start with the basics. Ensure that your Android device is connected to a stable and active internet connection. Whether you're on Wi-Fi or mobile data, a weak or unstable connection can hinder app downloads. Try switching between Wi-Fi and mobile data to determine if the issue persists.
Here's how you can check the strength of your Wi-Fi connection:
Open Settings.
Go to Network & Internet.
Select the Internet menu and see if you are connected to a Wi-Fi network.
If you are connected, you can tap on the Wi-Fi name and see the signal strength.
Here's how to allow the Google Play Store to download and update apps over mobile data:
Open the Play Store and open the menu by tapping on your profile image at the top right.
Go to Settings > Network preferences > App download preference.
Select Over any network.
Try downloading again and see if it resumes.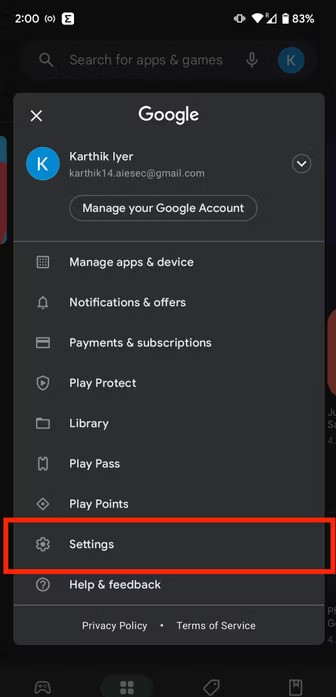 #2. Clear the Play Store application cache and data
Over time, the cache and data accumulated by the Play Store can lead to unexpected issues. To clear the cache and data:
Open "Settings" on your Android device.
Navigate to "Apps" or "Apps & Notifications," depending on your device.
Locate and select "Google Play Store."
Tap on "Storage."
Click "Clear Cache" and "Clear Data."
After clearing the cache and data, open the Play Store and attempt to download the app again.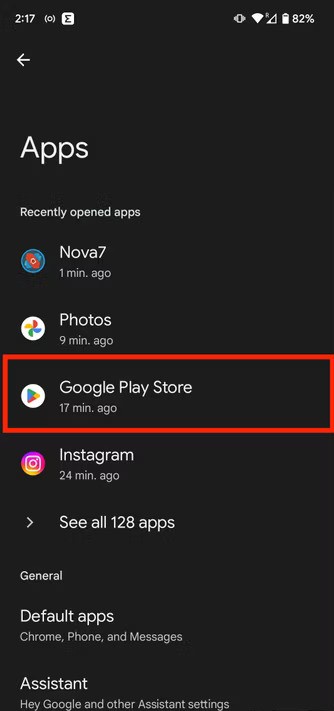 #3. Uninstall and reinstall Play Store and Play Service updates
If none of the options have worked up to this point, you can try uninstalling and reinstalling the Google Play Store itself.
Head to Settings and select Apps.
Now, locate Google Play Store on this page and tap on it to open the App info page
Tap the three-dot menu icon in the top right corner and select Uninstall updates.
Select OK when prompted to replace the app with the factory version.
Repeat the same steps for Google Play Services, and try downloading the apps again.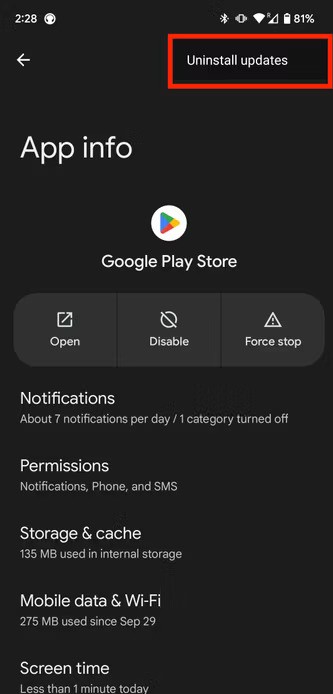 #4. Remove and add your Google Account again
Another step is to remove and add your Google account to the device again. It is, however, recommended that you back up your account before trying this fix to ensure everything is saved to the cloud. This will prevent any accidental data loss during the process.
Here's how to remove your Google account:
Head to Settings and select Passwords & Accounts.
Select the account that you want to remove, and tap Remove account.
If required, enter your device's PIN or password.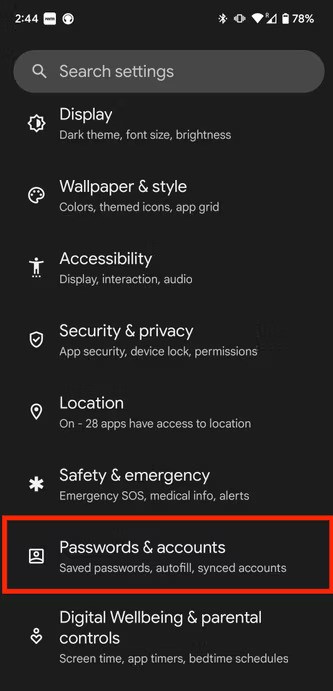 Here's how you can add your Google account:
Head to Settings.
Tap on Passwords & Accounts and scroll down till you see the option to add a new account.
Select that and hit Google.
Follow the instructions.
Open the Google Play Store and select your account in the top right corner.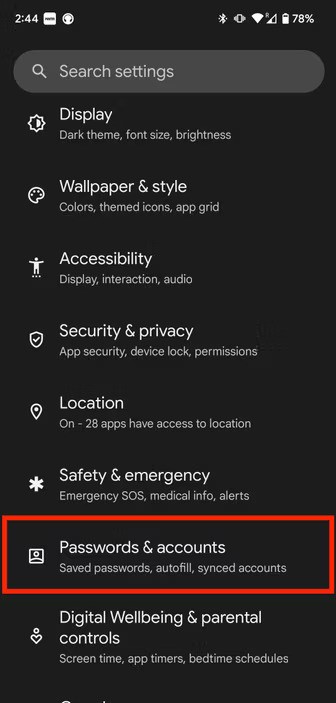 #5. Disable VPN and Proxy
If you're using a Virtual Private Network (VPN) or proxy server, they might interfere with Play Store downloads. Temporarily disable any VPN or proxy settings and attempt the download again.
Conclusion
Encountering issues with Play Store app downloads on your Android phone can be frustrating, but with the right troubleshooting steps, you can often resolve the problem on your own. By checking your internet connection, clearing cache and data, ensuring sufficient storage, and following the other solutions mentioned in this post, you'll be well-equipped to overcome the Play Store download issue and continue enjoying a seamless app experience on your Android device. If the problem persists, don't hesitate to reach out to Google support for further assistance.