The smartphone industry is an ever-evolving landscape, with companies constantly pushing the boundaries of innovation and technology. Two prominent contenders in this competitive arena are Huawei and Oppo. Both brands hail from China and have garnered a massive global following. In this post, we'll delve into the realms of Huawei and Oppo, comparing their strengths, weaknesses, and overall offerings to help you decide which smartphone brand might be better suited to your preferences.
# Huawei: Pushing Boundaries in Technology and Innovation
In the ever-evolving world of smartphones, Huawei stands out as a technological powerhouse that has consistently pushed boundaries and redefined industry standards. From cutting-edge camera technology to advanced chipsets and connectivity options, Huawei has carved a niche for itself as a brand synonymous with innovation.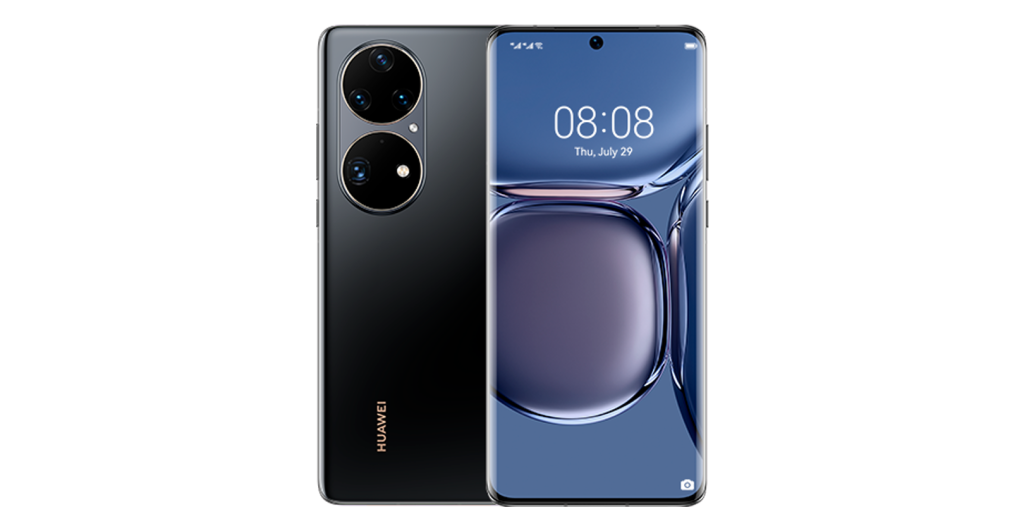 1. Camera Prowess: Rewriting Photography Rules
One of Huawei's most prominent achievements is its mastery of smartphone photography. The collaboration with renowned optics company Leica has resulted in a series of smartphones that boast exceptional camera capabilities. From impressive low-light performance to AI-enhanced photography and groundbreaking zoom capabilities, Huawei has redefined what's possible with a smartphone camera.
2. In-House Chipsets: Powering Performance
Huawei's commitment to vertical integration is evident in its use of in-house Kirin chipsets. These custom-designed chips are optimized to provide exceptional performance, energy efficiency, and advanced AI capabilities. The result is a seamless user experience, whether you're multitasking, gaming, or engaging with AI-driven features.
3. 5G Pioneers: Connecting the Future
Huawei has been at the forefront of the 5G revolution, equipping its devices with 5G capabilities even in mid-range offerings. This dedication to next-generation connectivity ensures that you're future-proofed for the rapid advancements in mobile networks, enabling faster downloads, smoother streaming, and enhanced overall connectivity.
4. Innovative Features: A Glimpse into Tomorrow
The brand's commitment to innovation is evident in its pursuit of unique and game-changing features. From reverse wireless charging, allowing your phone to act as a charging pad for other devices, to the implementation of AI-driven user interfaces, Huawei consistently introduces features that shape the direction of the entire industry.
5. Software Adaptation: The HarmonyOS Factor
Huawei's journey with software has seen both challenges and innovation. With the introduction of HarmonyOS, the brand has showcased its determination to create a cohesive ecosystem across different devices, from smartphones to tablets and even smart TVs. This move reflects Huawei's commitment to adapting to changing circumstances while providing a seamless and secure user experience.
When considering Huawei as your preferred smartphone brand, it's important to weigh the brand's undeniable strengths against potential limitations. The geopolitical challenges have led to restrictions on Google services on newer Huawei devices, affecting access to apps and services that many users rely on. This consideration becomes crucial if you heavily rely on Google's ecosystem.
# Oppo: Elevating Smartphone Experience through Innovation and Diversity
In a world where smartphone options are plentiful, Oppo has emerged as a brand that consistently offers a unique and diverse range of devices, focusing on design innovation, camera excellence, and user-friendly features. With a commitment to creating smartphones that cater to various needs and preferences, Oppo has become a favorite among tech enthusiasts. In this blog post, let's explore why Oppo might be the ideal smartphone brand for you.
1. Design Ingenuity: Beyond the Ordinary
Oppo is known for pushing the boundaries of smartphone design. The brand often experiments with colors, textures, and finishes, resulting in devices that stand out from the crowd. Whether it's a gradient back, a leather finish, or a sleek metallic look, Oppo smartphones have a knack for making a statement.
2. Camera Revolution: Zooming into the Future
Oppo has made waves with its innovative camera technology. The brand's focus on delivering exceptional zoom capabilities, such as periscope-style zoom lenses, has redefined smartphone photography. Whether you're capturing distant landscapes or detailed macro shots, Oppo's camera systems bring creativity to your fingertips.
3. Charging at the Speed of Light: VOOC Flash Charging
Oppo has revolutionized the charging game with its VOOC Flash Charging technology. This rapid-charging solution allows you to refuel your device's battery quickly, minimizing downtime and keeping you connected. Whether you're in a rush or simply want to maximize your device's uptime, VOOC Flash Charging is a standout feature.
4. User-Centric Software: ColorOS Delight
Oppo's ColorOS has evolved into a user-friendly interface that offers a balance between customization and simplicity. With features like App Drawer, Smart Sidebar, and enhanced privacy controls, ColorOS enhances the overall user experience without overwhelming users with unnecessary complexity.
5. Variety for Everyone: From Budget to Flagship
Oppo's smartphone lineup spans a wide range of price points, making it accessible to a diverse audience. Whether you're a budget-conscious shopper looking for value or a tech enthusiast seeking flagship-level performance, Oppo likely has a device tailored to your needs.
6. Global Presence and Accessibility
Unlike some other brands, Oppo has maintained a consistent global presence, ensuring that its devices are available to consumers around the world. This accessibility is essential for users who value a brand that's not limited by geographical constraints.
Choosing Oppo as your smartphone brand means aligning with a company that values innovation, aesthetics, and user satisfaction. While considering Oppo, it's important to note that some of its devices might not offer the same level of groundbreaking technology as certain competitors, particularly in areas like in-house chipsets. However, Oppo compensates for this with its commitment to delivering unique features that enhance the user experience.
Compearing about Huawei & Oppo
Let's compare Huawei and Oppo across various aspects to help you make an informed decision between the two smartphone brands:
1. Camera Technology:
Huawei: Known for its pioneering camera technology co-engineered with Leica, Huawei smartphones offer exceptional photography capabilities. Features like advanced low-light performance, AI-enhanced photography, and impressive zoom capabilities have set new benchmarks in smartphone photography.
Oppo: Oppo has also made significant strides in camera innovation. The brand's focus on zoom technology, such as periscope-style zoom lenses, has garnered attention. Oppo devices excel in delivering creative photography experiences.
2. Performance and Hardware:
Huawei: Huawei integrates its in-house Kirin chipsets into its devices, offering powerful performance, AI enhancements, and energy efficiency. This vertical integration contributes to a seamless user experience.
Oppo: Oppo predominantly uses Qualcomm Snapdragon processors, renowned for their reliability and performance. These processors ensure that Oppo devices run smoothly and handle various tasks efficiently.
3. Design and Aesthetics:
Huawei: Huawei smartphones often exhibit a sleek and premium design with glass and metal constructions. The brand's devices exude elegance and sophistication.
Oppo: Oppo is celebrated for its innovative approach to design. The brand experiments with colors, textures, and finishes, resulting in devices that stand out from the crowd.
4. Charging Technology:
Huawei: Huawei's charging technology is notable, but it might not be as groundbreaking as Oppo's offerings. However, the brand still provides efficient charging solutions for its devices.
Oppo: Oppo's VOOC Flash Charging technology is a standout feature, offering rapid charging speeds that minimize downtime and keep you connected.
5. Software Experience:
Huawei: Huawei's software experience depends on the region and model. The introduction of HarmonyOS showcases the brand's determination to create a cohesive ecosystem. However, some models might lack access to Google services due to geopolitical challenges.
Oppo: Oppo's ColorOS strikes a balance between customization and simplicity, enhancing the user experience without overwhelming users. ColorOS has evolved into a user-friendly interface.
6. Global Presence and Accessibility:
Huawei: Geopolitical challenges have impacted Huawei's global presence and access to Google services on newer devices in some regions.
Oppo: Oppo has maintained a consistent global outreach, ensuring its devices are accessible to consumers worldwide.
7. Price Range:
Huawei: Huawei offers a range of devices catering to various price points, from mid-range to high-end options.
Oppo: Oppo's diverse lineup covers a wide range of budgets, making it accessible to a broad audience.
Conclusion:
Both Huawei and Oppo are reputable smartphone brands that excel in different areas. Huawei stands out for its camera technology, in-house chipsets, and 5G integration. Oppo shines with its design innovation, camera capabilities, charging technology, and user-friendly software.
Your choice between Huawei and Oppo should align with your priorities, such as camera quality, design aesthetics, performance, and software considerations. Consider the factors that matter most to you and explore specific models within each brand's lineup to find the smartphone that best suits your preferences and needs.