The advent of technology has made it possible to enjoy a wide variety of games on different platforms. Android games, in particular, have gained immense popularity due to their diverse genres and captivating gameplay. While playing these games on a mobile device is the norm, what if we told you that you could enjoy them on your PC as well? Thanks to Google Play Games and the latest Windows 11 operating system, this is now a reality. In this post, we will guide you on how to play Android games on a PC using Google Play Games on Windows 11.
How to play Android games on PC with Google Play Games
1. Click Download Beta on the Google Play Games webpage here.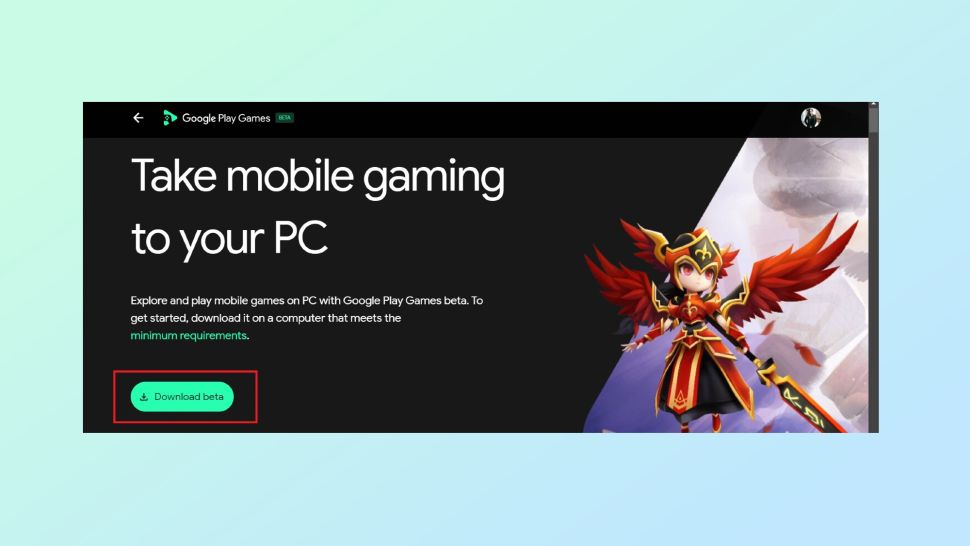 2. Once downloaded, right click on the file and click Run as administrator.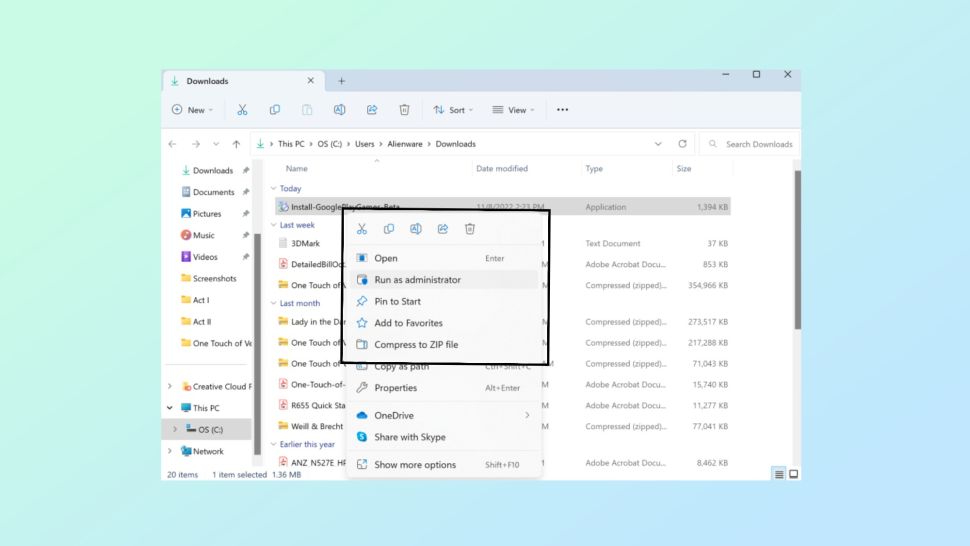 3. Wait for the application to install.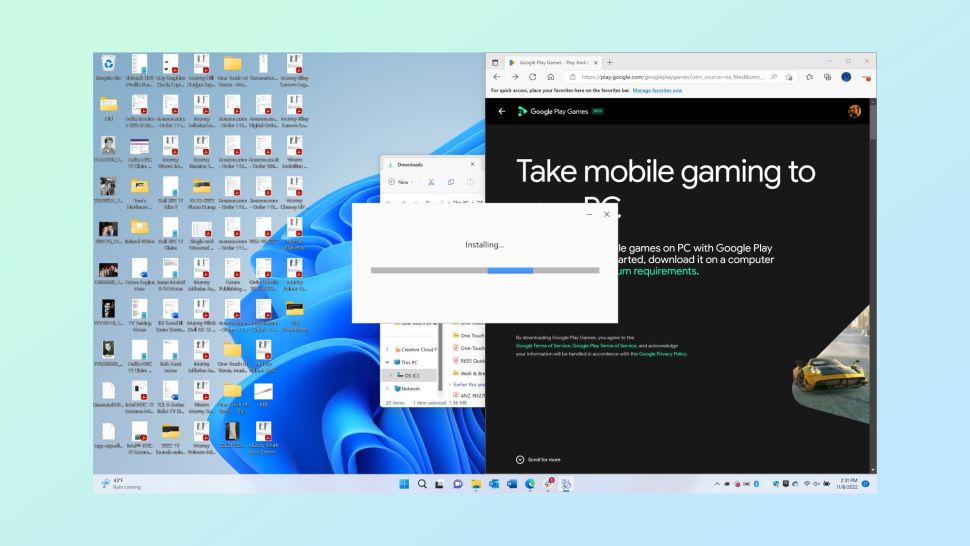 4. Once it is installed, a prompt in the app will ask your to sign into your Google account. Click Sign in — a sign in page will open on your browser.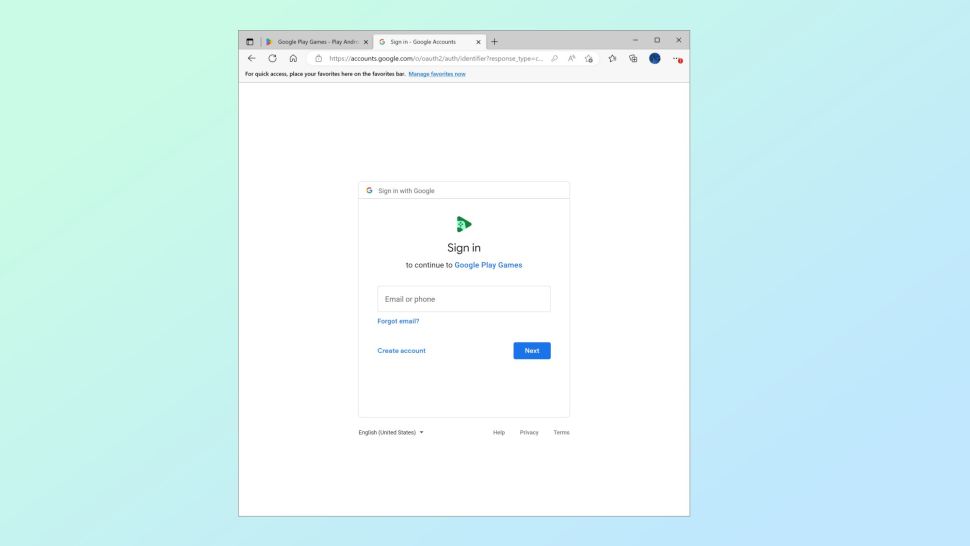 5. Now you will have access to most games, but to download them on some PCs you might need to turn on Windows Hypervisor Platform on your computer. This prompt will pop up automatically if you need to enable the setting. Click Continue and follow on screen instructions.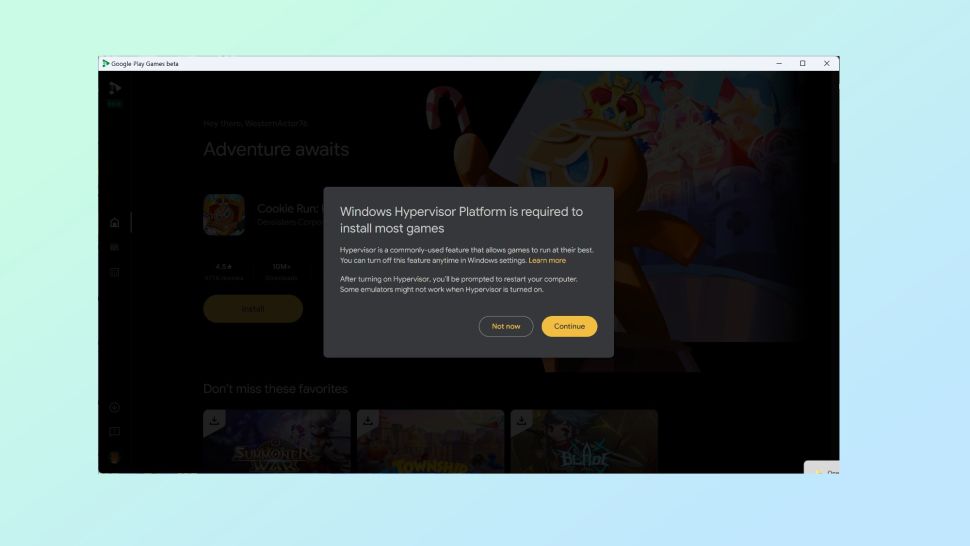 6. Restart your computer when prompted.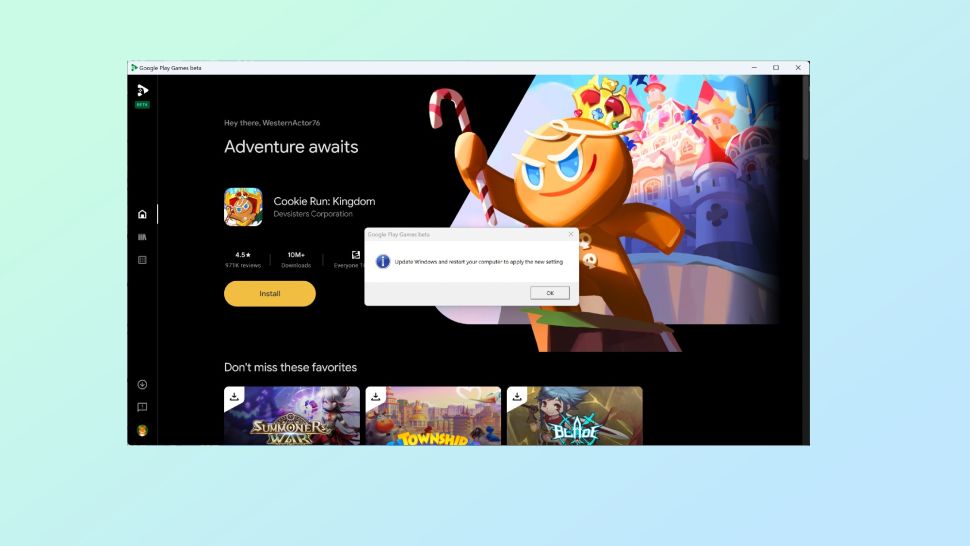 Now you can download any game and enjoy playing Android games on your PC.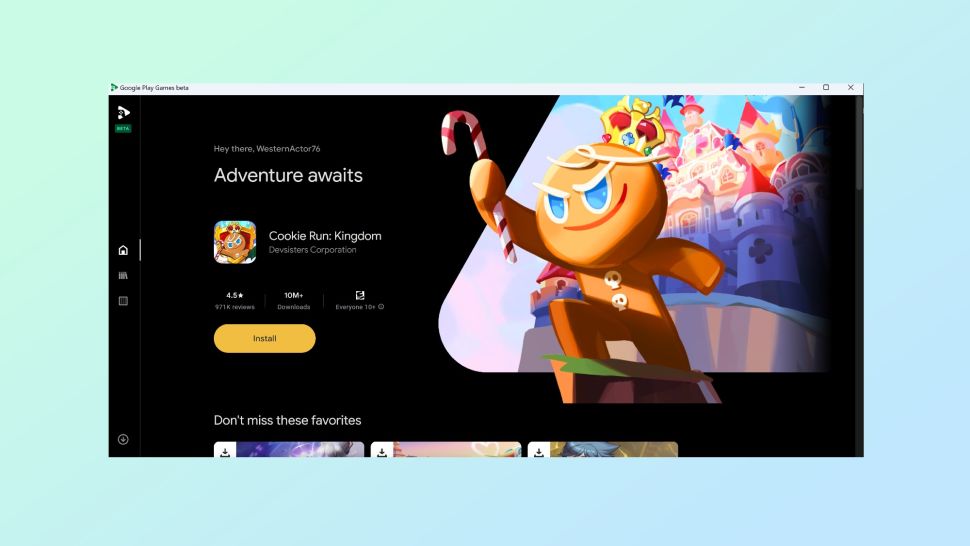 How to Install Windows 11
Installing Windows 11 on your PC requires a few steps to ensure a smooth and successful installation. Here's a guide on how to install Windows 11:
Check System Requirements: Before proceeding with the installation, ensure that your PC meets the minimum system requirements for Windows 11. These requirements include a compatible processor, sufficient RAM, available storage space, and a DirectX 12-compatible graphics card. You can find the detailed system requirements on the official Microsoft website.
Back Up Your Data: Before installing any new operating system, it's crucial to back up your important files and data. This will prevent any data loss in case of unforeseen issues during the installation process. Create backups of your files on an external storage device or use cloud storage services to ensure their safety.
Obtain a Copy of Windows 11: To install Windows 11, you'll need to acquire a copy of the Windows 11 installation files. Microsoft provides Windows 11 as an ISO file that can be downloaded from their official website or through other authorized sources.
Create Installation Media: Once you have the Windows 11 ISO file, you can create installation media using a USB flash drive or a DVD. Microsoft provides a tool called the "Windows 11 Media Creation Tool" that simplifies this process. Download the tool from the Microsoft website and follow the instructions provided to create a bootable USB drive or DVD with the Windows 11 installation files.
Prepare your PC for Installation: Before starting the installation, ensure that your PC is ready. Connect the USB drive or insert the DVD with the Windows 11 installation files. Restart your computer and access the BIOS settings by pressing the appropriate key during startup (typically Del, F2, or F12). In the BIOS settings, set the boot priority to boot from the USB drive or DVD.
Install Windows 11: After configuring the boot order, save the changes and exit the BIOS settings. Your PC will restart and boot from the Windows 11 installation media. Follow the on-screen instructions to proceed with the installation. You'll be prompted to choose the language, time zone, and keyboard layout. Accept the license terms and select the installation type (typically "Custom" to install a fresh copy of Windows 11).
Partition and Format Drives: During the installation process, you'll be prompted to select the partition where you want to install Windows 11. Choose the appropriate partition, format it, and follow the instructions to proceed with the installation.
Set Up Windows 11: Once the installation is complete, your PC will restart, and you'll be guided through the initial setup process of Windows 11. This includes configuring your account, privacy settings, and personalizing your system. Follow the instructions on the screen to set up Windows 11 according to your preferences.
Install Drivers and Updates: After setting up Windows 11, it's essential to install the necessary drivers for your hardware components. Visit the manufacturer's website for your PC or individual components and download the latest drivers. Additionally, ensure that your system is up to date by installing the latest Windows updates.
Restore Data and Programs: Once you have Windows 11 up and running, you can restore your backed-up files and reinstall your programs and applications. Transfer your data back to your PC from the external storage device or cloud service. Install your essential software and configure them as needed.
Installing Windows 11 on your PC can be a rewarding experience, providing you with the latest features and improvements offered by the operating system. By following the steps outlined above, you can ensure a smooth installation process and enjoy the new Windows 11 environment on your computer. Remember to take necessary precautions, such as backing up your data, before proceeding with any installation to avoid any potential data loss.
Conclusion:
Thanks to the integration of Google Play Games and the Windows Subsystem for Android (WSA) in Windows 11, playing Android games on a PC has become incredibly convenient. This feature opens up a world of gaming possibilities, allowing you to enjoy your favorite Android games on a larger screen with the flexibility of using a mouse, keyboard, or game controller. Follow the steps outlined in this blog post to start playing Android games on your Windows 11 PC and elevate your gaming experience to new heights. Have fun gaming!