WhatsApp by default shows your Last Seen status, a timestamp at which you last opened the app to your contacts. This feature is quite unique but it also hinders the privacy of users. In case you are not comfortable sharing this information publically to your contacts you can disable this too or secretly bypass this using simple tricks mentioned below.
How to hide the 'online' status in WhatsApp Plus
Among the options in WhatsApp Plus, there is one feature to hide the Online status when using the app. We show you how it is activated and what you can do without other people knowing about your activities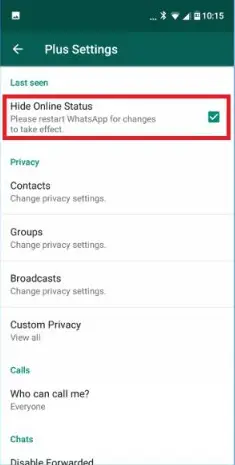 To hide WhatsApp's online status so no one can see if a user is online or not, follow these steps.
Open the WhatsApp Plus app and go to the settings menu. To do this, go to the Chats tab and click on the icon in the upper right corner with 3 horizontal stripes.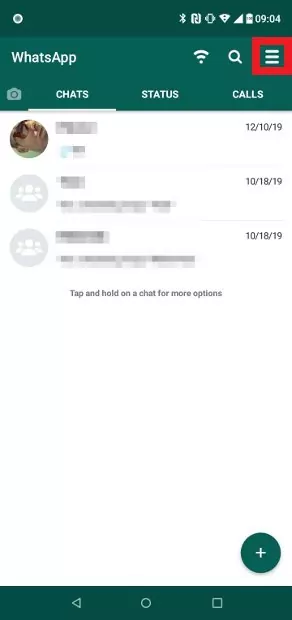 Access to the WhatsApp Plus options menu
Select the first Plus Settings entry in the menu now visible in that corner.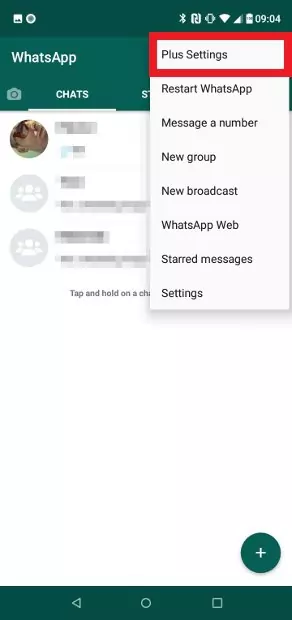 Go to Plus Settings
Go to the Privacy And Security section which is where all the privacy-related settings are found, including the one we are interested in.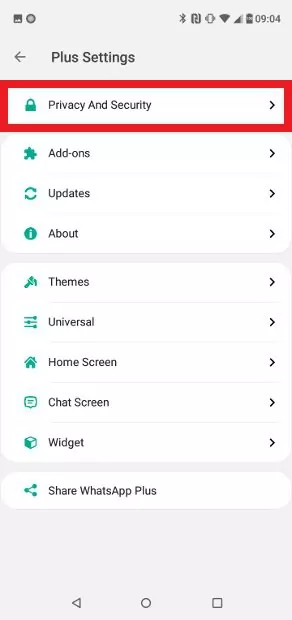 Access the Privacy And Security section
Tap the first option in the list, Freeze last seen, and move the switch to the right. The name refers to the function of freezing the last connection time, but it also hides the "Online" status each time a contact accesses the chat window.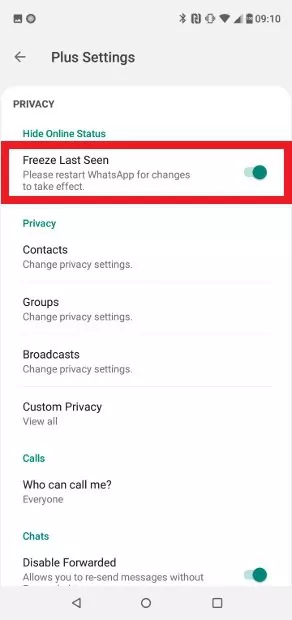 Enable the Freeze Last Seen option
Finally, you must restart the app for the setting to take effect. From this moment, the change has become effective, and when you talk to any contact or when they enter your conversation, they will no longer be able to see if you are online or not. It does not matter if someone uses WhatsApp Messenger or another unofficial MOD, you will always be listed as offline when using the app.
WhatsApp's online status is something that bothers many users because it prevents them from reading messages or being online without the rest of the users finding out. The application has already implemented a way to hide the last connection time or disable the blue ticks for read messages, but this is a different setting.
Currently, the official WhatsApp still does not let you disable the online status, so you have to use WhatsApp Plus, as explained here, or other MODs such as OGWhatsApp, YOWhatsApp or GBWhatsApp. In addition, they make it possible to configure other functions related to the user's privacy so you never give up on stalking.