Samsung smartphones are some of the most popular devices in the world, thanks to their sleek design, cutting-edge features, and powerful performance. However, like all devices, they require regular updates to maintain their efficiency and security.
Before you update your Samsung phone, it's essential to back up all your data to avoid losing any information during the update process. In this blog post, we'll show you how to completely back up your Samsung phone for new updates.
What Is Samsung Cloud?
Samsung Cloud is a cloud storage service provided by Samsung for its Galaxy smartphone and tablet users. It allows users to store various types of data, such as contacts, calendar events, photos, videos, documents, notes, and other files, in a secure online location. Samsung Cloud offers 5GB of free storage to all users, with the option to purchase additional storage if needed.
With Samsung Cloud, users can back up and restore their data, sync it across multiple devices, and access it from anywhere with an internet connection. Users can also choose what data to back up and how frequently to back it up. Additionally, Samsung Cloud offers several features to enhance the user experience, such as the ability to find a lost device, access and manage content remotely and transfer data between devices.
Samsung Cloud is pre-installed on all Samsung Galaxy devices and can be accessed by going to Settings > Cloud and Accounts> Samsung Cloud. Users can sign in with their Samsung account to start using the service. However, it's worth noting that Samsung Cloud is not available in all countries, and some features may vary depending on the device and the region.
Samsung Cloud is a convenient and reliable cloud storage service for Samsung users, providing a secure way to back up and access their data on the go.
How to Back Up Your Samsung Phone via Samsung Cloud
First, let's back up all the stuff Samsung Cloud does support. It's really easy, just follow the instructions below:
On your phone, go to Settings > Accounts and Backup.
Under Samsung Cloud, tap Back up data.
On the following screen, select all the things you want to back up by turning on the toggle switches.
Tap Back up now and wait for the backup to complete. It's recommended not to use your phone during this process.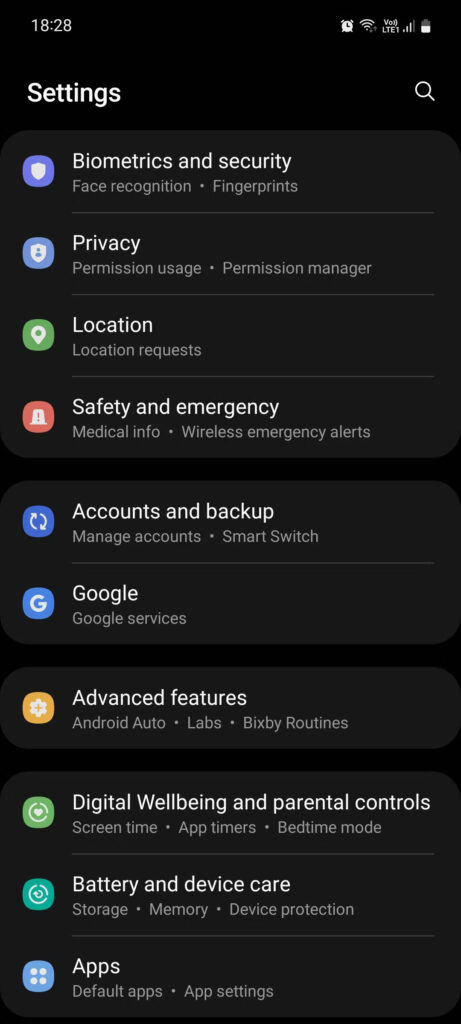 Samsung Cloud lets you back up the following data:
Phone: call and message history
Messages: enhanced messages, multimedia messages, text messages
Contacts: names, numbers, email addresses, groups, birthdays
Calendar: events, tasks, important dates
Clock: alarms, saved world clocks, timers
Settings: saved Wi-Fi networks, paired Bluetooth devices, Always On Display settings, accessibility settings, Samsung Keyboard settings, ringtones
Home screen: wallpaper, layout, Samsung Dex settings
Apps: compatible APK files, app settings, and data (Samsung apps only)
Voice Recorder: saved audio clips
How to Back Up Samsung Internet on a Galaxy Phone
Samsung Internet is a popular web browser that comes pre-installed on most Samsung Galaxy phones. If you're a Samsung Internet user, you may want to back up your bookmarks, saved pages, and other browser data to ensure you don't lose any important information when switching to a new device or resetting your phone. In this post, we'll show you how to back up Samsung Internet on a Galaxy phone.
Open the Samsung Internet app and tap the hamburger menu on the toolbar.
Go to Settings and select Sync with Samsung Cloud, then tap Sync now and wait for the process to complete.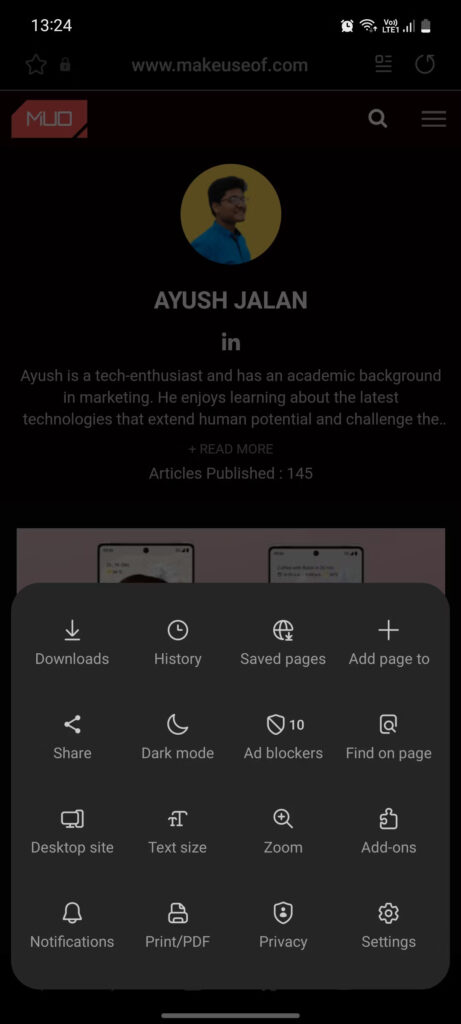 How to Back Up Gallery Content on a Samsung Phone
Launch the Samsung Gallery app and tap the hamburger menu.
From the menu, go to Settings > Sync with OneDrive and tap Continue.
Tap Connect to sign in to your Microsoft account and link it to your Samsung account, then tap Accept.
Wait for the accounts to connect, then tap Next.

You might be asked to choose a subscription plan for OneDrive. Tap the close button, then tap Stay Basic on the pop-up menu.

Finally, tap Done once your Microsoft account is all setup and connected to your Samsung Cloud.
Upon doing so, you'll be directed to your Gallery settings. From there, make sure that the Sync with OneDrive switch is toggled on.
To see more options, tap Sync with OneDrive. You'll see your photos automatically syncing to OneDrive; if they're not, tap Sync now. You can also choose to adjust which albums you want to sync and which to ignore.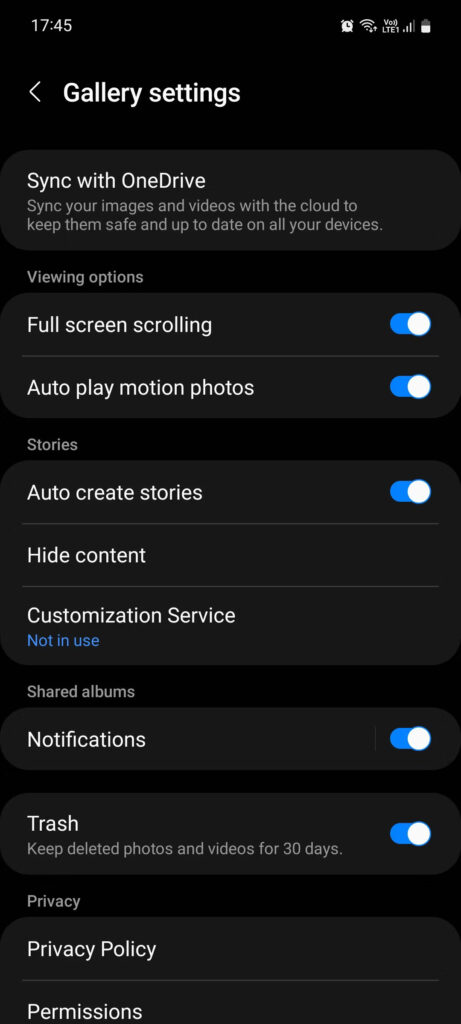 How to Back Up Files on a Samsung Phone
Launch the Samsung My Files app and tap OneDrive under Storage to sign in.
Sign in to your Microsoft account, then tap Yes. You can now use OneDrive as a storage space for your files. Simply copy or move your files from your phone's internal storage or SD card to OneDrive.
Tap OneDrive from the main page to see all the files you moved, then tap the three-dots menu and select Sync.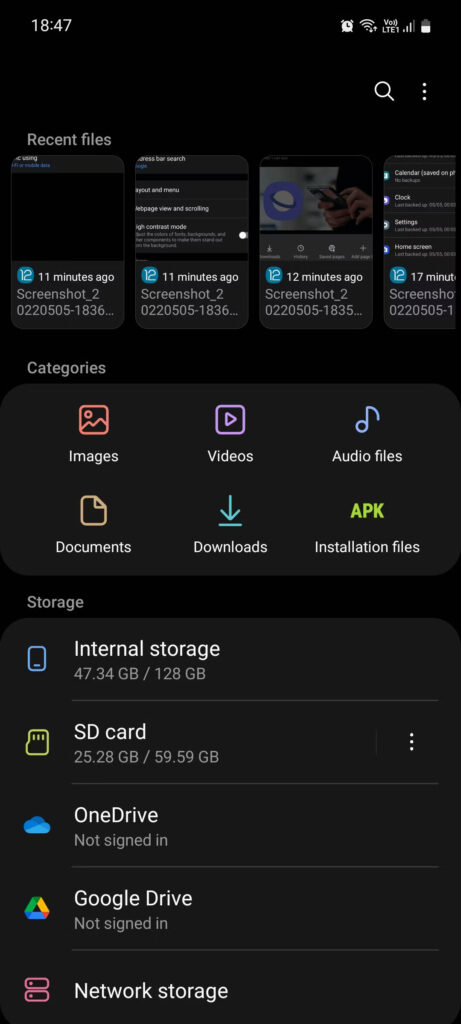 How to Restore Your Data
If you've backed up your Samsung phone data using one of the methods we discussed earlier, you can easily restore your data to your device when needed. Here's how to restore your data…
First, sign in to your Samsung account, then go to Settings > Accounts and backup, tap Restore data, and select your phone.
You'll see all the data that's backed up to your Samsung Cloud. Tap Restore to begin the process.
You might be asked if you'd like to install backed-up apps on your new phone, tap Install to do so.
Conclusion
Backing up your Samsung phone is an essential step before updating your device. It ensures that all your data is safe and can be easily restored in case of any data loss during the update process. Whether you prefer to use Samsung Cloud, Google Drive, or a PC, make sure to back up your data regularly to keep your Samsung phone secure and up-to-date.