How to Draw on a video on Android [Doodle on Videos in KineMaster]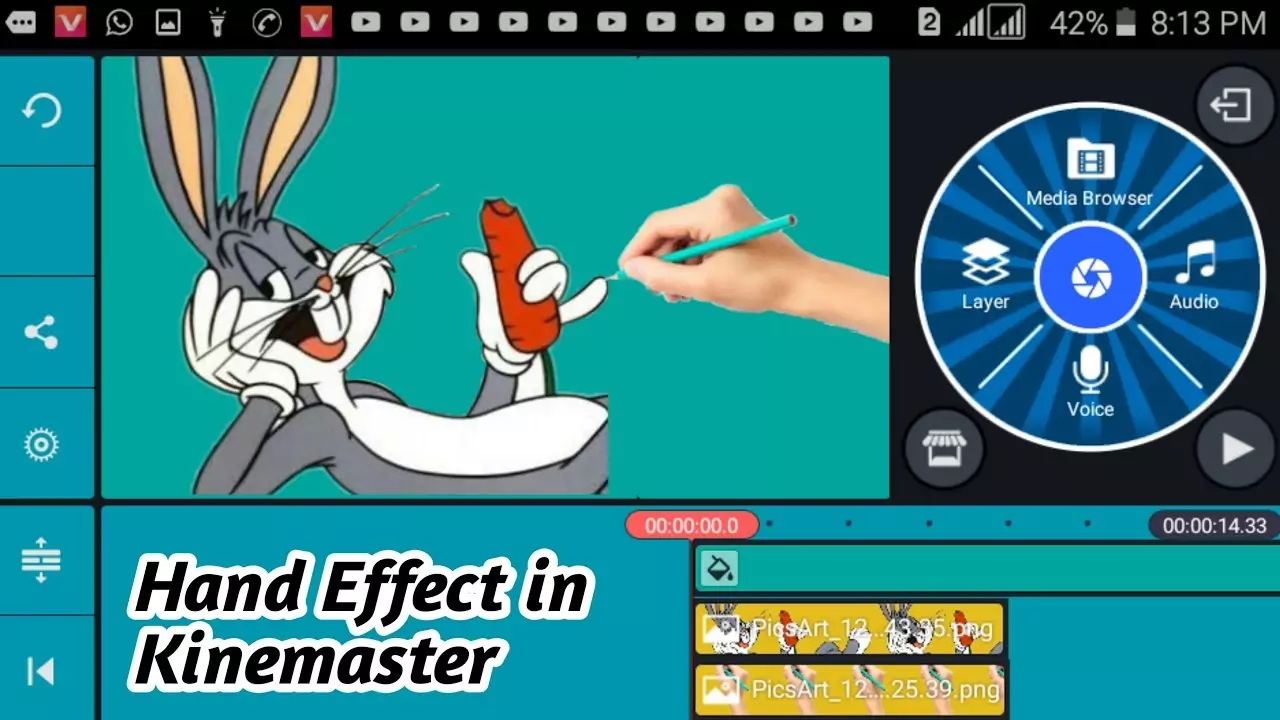 Is there any android app that allows me to draw on videos? Yes, Kinemaster can help you here. With kinmaster, you can add multiple layers of video, images, stickers, special effects, text, and handwriting.
KineMaster is one of the most highly rated apps on Google Play. A neat interface, a plethora of features and periodic updates – you can not go wrong with this one.
A good doodle can virtually improve everything, even the aesthetic video you want to share on social networks. So, before clicking this sharing button, be sure to check out one of the best video editing apps on the market.
How to draw on videos in KineMaster on Android
Step 1. Download and install the KineMaster application from Google Play Store.
Step 2. Open the application and press the icon more.
Step 3. Select the aspect report of your project.
Step 4. When you are redirected to the main editing page, press Media.
Step 5. Select the video you want to draw and press on the white tick.
Step 6. When the video is loaded, press Layer.
Step 7. Select Writing.
Step 8. Choose between brush, pencil, and shapes.
Step 9. Choose the brush/pencil color.
Step 10. Draw and tap the white tick to return to the main screen.
Step 11. On the way back, press the doodle you inserted.
Step 12. After selecting, adjust sliders to adjust how long the doodle stays on the screen.
Step 13. On the right side, tap the three buttons adjust the style of animation.
Step 14. Press Alpha (opacity) adjust the transparency.
Step 15. Press Trim / Split cut the video by the scribble.
Step 16. Press Turn rotate the doodle clockwise or counterclockwise.
Step 17. Press Mixed to adjust opacity or overlay (Multiply and Screen are available in the premium version).
Step 18. When you have finished your settings, press the white tick to return to the main screen.
Step 19. Press the sharing icon.
Step 20. Select the resolution and frame rate before typing Export.
That's all! Make sure to play with other options to get the most out of the application.
---
It was easy, right? Let us know if you have suggestions in this regard.