In an increasingly digital world, information is everywhere, and so are images. Often, extracting valuable text from images becomes a necessity. Whether you're a student, a professional, or just someone curious about the words hidden within images, the right tools can make the process seamless. In this post, we'll explore the 5 best free image-to-text tools that empower you to effortlessly extract text from images
5 Best Images to-Text Tools to Extract Text
Extracting text from images on a PC is common in office work. Here are two great Windows applications and tools that you can use to extract text from images quickly.
1. PDFelement
In the ever-evolving landscape of document management, finding a tool that strikes the right balance between versatility, user-friendliness, and powerful features can be a game-changer. One such tool that has been gaining traction for its comprehensive set of features is PDFelement.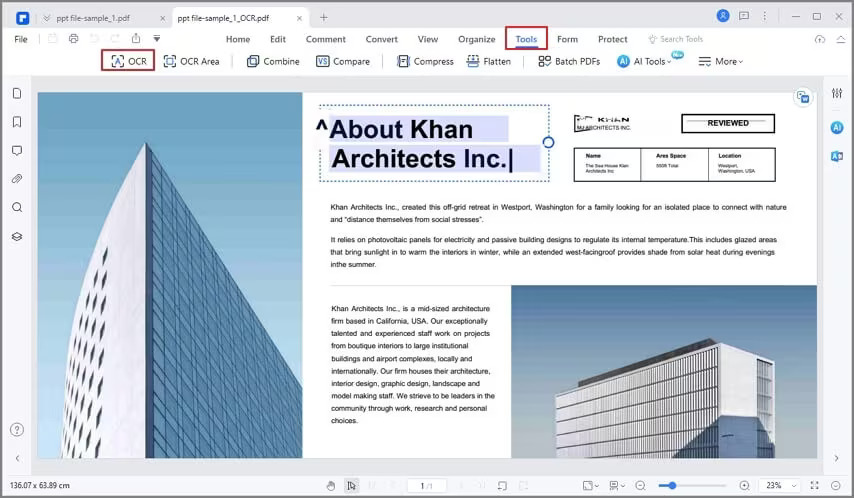 To use PDFelement to extract text from an image, follow these steps:
Step 1 Open the image file in PDFelement.
Step 2 In the menu, choose Tools > OCR to perform OCR on the image.
Step 3 Edit or copy the text that is recognized. You can also use the Convert feature of PDFelement to convert the image to an editable file, such as a text file.
As you can see, extracting text from an image in PDFelement is relatively easy. In addition to text extraction from images, PDFelement also provides various features that you can use to view, edit, and convert PDF files.
Open and view PDF files at an incomparable speed
Edit any content, such as images and text in PDF files
Convert PDF files to Word, PPT, TXT, and many other formats
2. OneNote
Microsoft OneNote, a popular note-taking app, includes a built-in OCR feature that allows you to extract text from images. Simply insert an image into a note, right-click on it, and select "Copy Text from Picture." OneNote will analyze the image and generate the extracted text. This seamless integration makes it an excellent choice for individuals already using the Microsoft Office suite.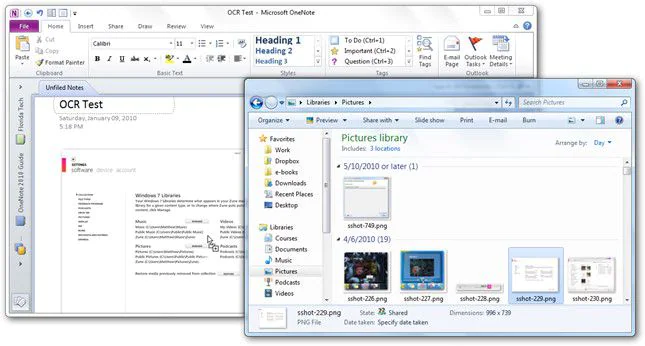 You can extract text from an image using OneNote by following these steps:
Step 1 Add the image to a notebook in OneNote.
Step 2 Right-click the image and choose Copy Text from Image. If the notebook contains multiple images, you can choose Copy Text from All the Pages of the Printout Then, the text in the image is copied to the clipboard.
Step 3 Paste the text to your desired location. Then, you can use or edit the text.
3. Online OCR
Online OCR is a user-friendly web-based tool that allows you to convert images and scanned documents into editable text formats. It supports various image formats, including JPG, PNG, and PDF. Users can upload their images, choose the output format (such as Word or plain text), and initiate the OCR process. Online OCR provides a quick and efficient way to extract text without the need for software installation.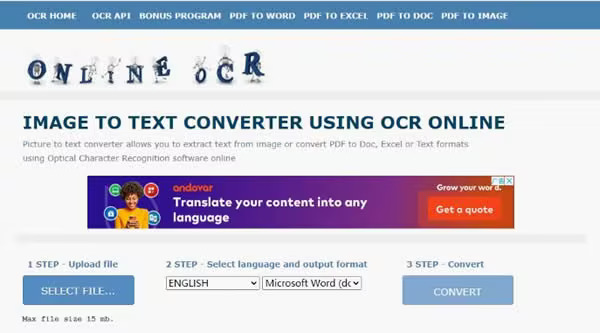 4. SimpleView
If you find that other tools, like OneNote, struggle with converting handwritten text, use the 30-day free trial of SimpleView, which includes handwriting recognition powered by the FineReader OCR engine. During the trial or with the paid version, you can also convert files in bulk and edit images.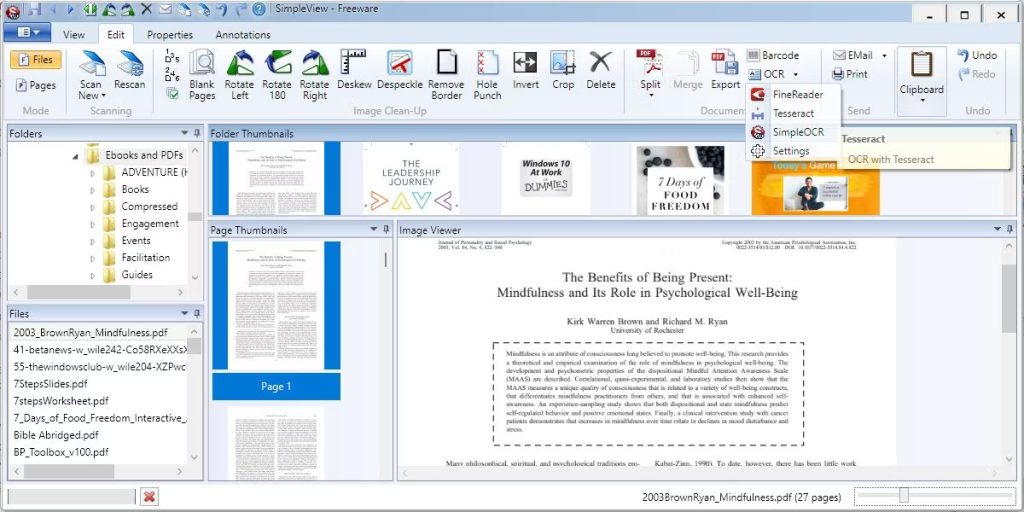 The free version supports machine print recognition of one file with up to 100 files, using the open-source Tesseract OCR or its in-house SimpleOCR engine. Use these tips to get the most out of the free version:
Set it up to read directly from a scanner or by adding a page (JPG, TIFF, BMP formats).
Browse folders to get previews of your documents.
Under Edit tab > OCR (document section), pick the OCR engine and, if using Tesseract, the document's language.
To convert foreign language documents, download language files for over 100 different languages and copy the unzipped Tesseract folder into your SimpleOCR installation directory.
SimpleView works fine with normal text, but its handling of multi-column layouts could be a disappointment. For standard text, you'll likely fare better with Microsoft tools.
5. LightPDF
LightPDF is a modern PDF editor with a wide selection of features, such as PDF creation from scratch, PDF editing, including splitting and merging PDF files, PDF form creation, and OCR.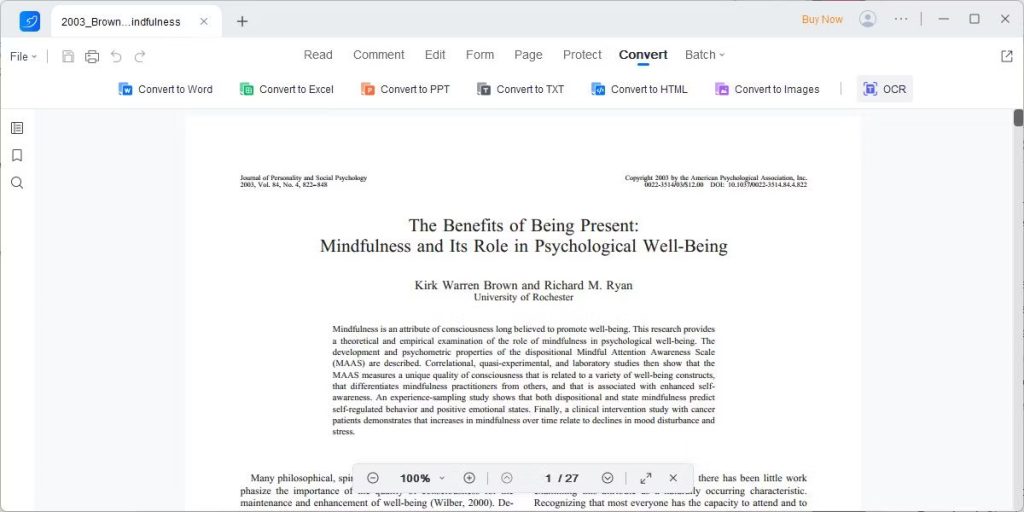 With the free version, you're limited to converting the first three pages of each document, can only edit a maximum of three files per day, and files are saved or printed with a watermark. With the paid version, you lose the watermark, can edit up to 1,000 files per day, and get access to batch processing and advanced editing options.
To run OCR on your scanned document, load your PDF in LightPDF, head into the Convert tab, and click OCR. You'll be able to make a few selections:
Use Enhanced Mode for more accurate text recognition, but note that it can take longer.
You can choose to convert all pages, the current page, or a custom selection of pages, though LightPDF ignored our "current page" selection and converted the first three pages instead.
Pick all the languages included in the document.
To up the ante, we had it convert pages from a German recipe book. While it didn't get each and every detail right, it did a superb job of maintaining the multi-column formatting, and it correctly converted most of the special characters.
Download: LightPDF (Free, paid version available)
Conclusion:
These 5 free image-to-text tools offer a range of options for users with varying technical skills and preferences. Unleash the power of these tools to effortlessly unlock the text hidden within your images, opening up new possibilities for productivity and information access.