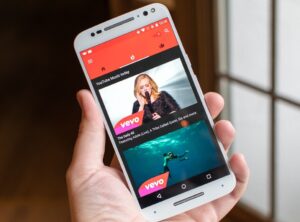 Google launched YouTube Music app for Android, allowing users to quickly access music free service . Red YouTube paid subscribers will be able to access more features on the application.
YouTube Music's a quick breakdown :
 No matter where you start the application, the music will never stop. Every song you play or you choose an artist take you on an endless journey through YouTube music catalog. A simple tap and you're on your way, enjoy your favorite music and discover new artists effort. The Home tab recommend tracks for you and create custom stations based on your tastes.
 The application also gives you full access to one of the richest music catalogs on earth. You will be able to quickly find music videos, artists and albums, tracks,  but you will also see all the covers, remixes,  videos and lyrical concert footage that YouTube music has  to offer.
If you subscribe to YouTube Red for $ 9.99 per month and, you can access more features such as music and music videos without advertising, the ability to listen to music offline and how to switch between video and audio only. YouTube Music offers a free 14-day trial for additional features for people who have yet to sign up for YouTube Rouge. Be aware that when YouTube music is for US residents only.
Source: YouTube