Are you looking for a quick and easy way to send repeated WhatsApp texts in bulk? If so, then you've come to the right place. In this article, we'll show you how to use the popular messaging app WhatsApp to send repeated texts in bulk to multiple contacts. But before that let's first understand what actually repeated text messages are.
What are Repeated Text Messages?
Repeated text messages are messages that are sent more than once, either to the same person or a group of people. They can be sent out manually or automatically, with the intention of keeping the recipient informed of new updates or reminders.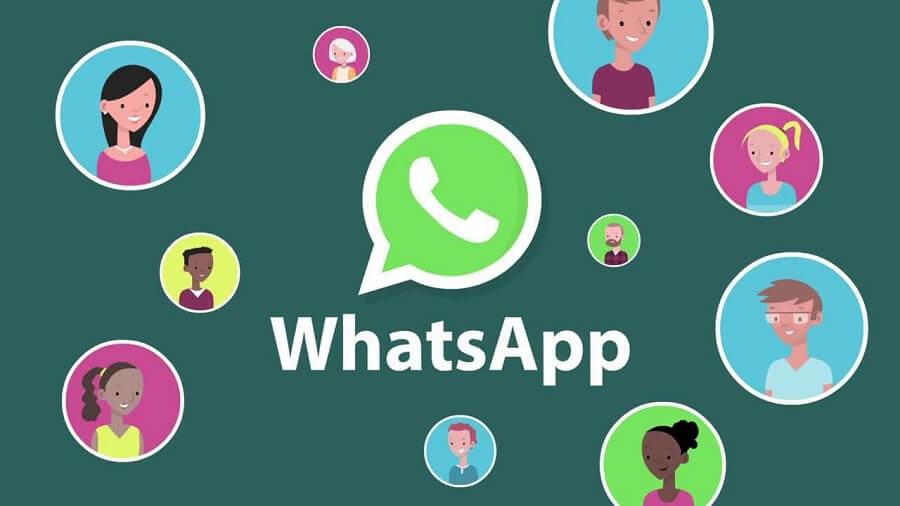 Repeated messages can come in the form of reminders, notifications, alerts, or offers. For example, if you run a business, you could send out automated reminders about upcoming appointments, notifications about new products and services, alerts about changes in hours or pricing, and offers for discounts or special promotions.
Method For Sending Repeated Text in Bulk
There is only one method that you can use to send repeated text in bulk. Since neither Whatsapp nor Whatsapp Business provides this feature to the user. So, the only way left is by using an online tool.
There are a number of text-repeating tools available online that allow users to generate several copies of a single text. However, it is quite difficult to find the most reliable tool from a range of different options. But don't worry, we have got you covered.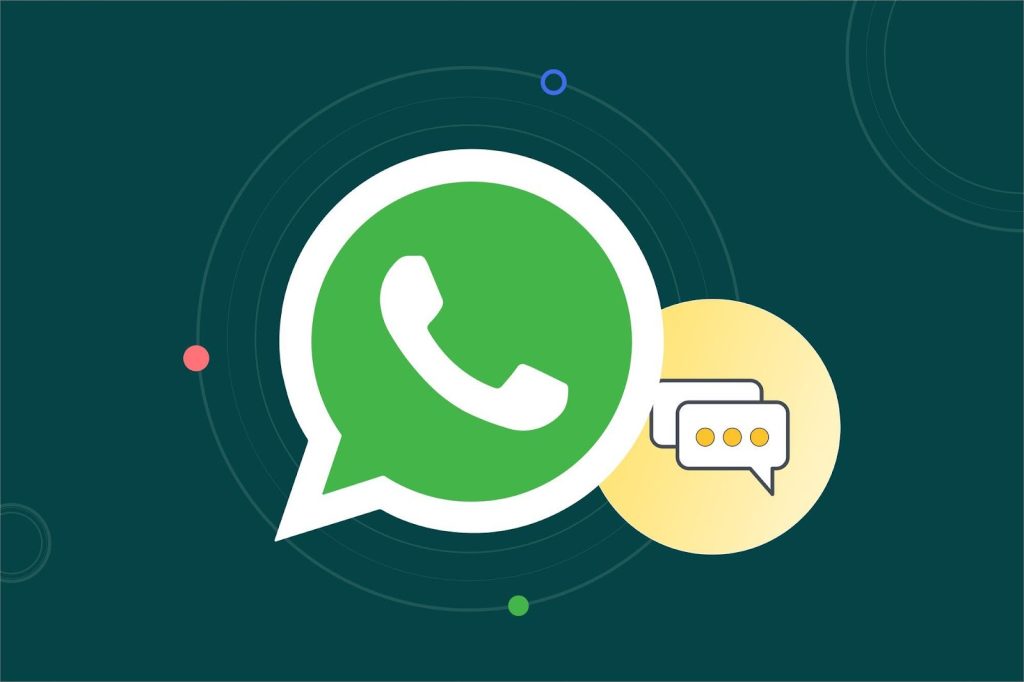 In order to pick the most reliable text repeater for sending a repeated text in bulk, there are a number of things you need to look at in that particular tool. Let's take a quick look at these things.
Easy-to-understand interface: A good text repeater tool will have an easy-to-use and understandable user interface. The easier the use tool will be, the more and more users can it without wasting any time on understanding the usage of the tool.
Allows Users to set the number of repeated text and separators: You should opt for a text repeater that allows you to not only set the limit of repeated text but also gives you the option to add any separators such as commas, hyphens, exclamation, etc.
Allows Users to add spacing & new line features: It would be good if you choose a text repeater that allows you to add spacing and line features. Adding spacing will allow the tool to generate output on the same line but with a fair amount of space between them, while the new line feature allows the start of every input from the new line.
Multiple language support: Different language support is yet another important you should consider in a text repeater before making the decision. A text repeater having multiple language support will allow you to generate repeated text in different languages for people all around the world.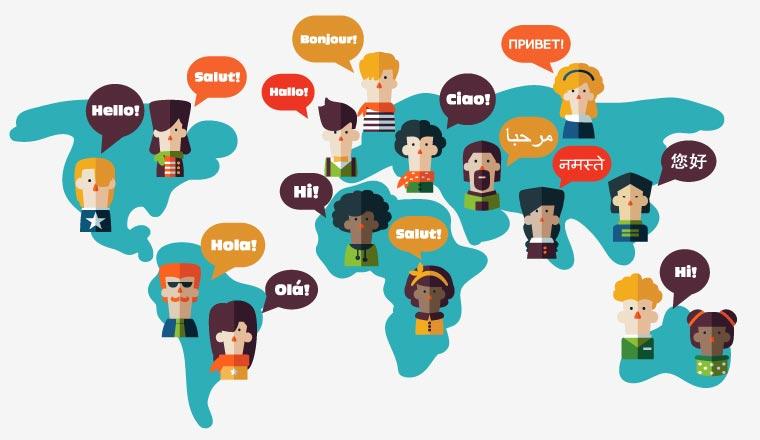 This feature will be extremely useful for big organizations because they need to communicate with clients/employees speaking different languages around the world.
So, these are some important things you should consider before picking a text repeater tool.
As there is a couple of online text repeating tools available on the internet, you should consider the one that meets the above factors.
In order to reduce your searching time, we have found an online text repeater from Editpad as it fulfills almost all the factors we have mentioned above. To check whether this online tool provides accurate results or not, we have entered a short sentence into the tool, and here are the results: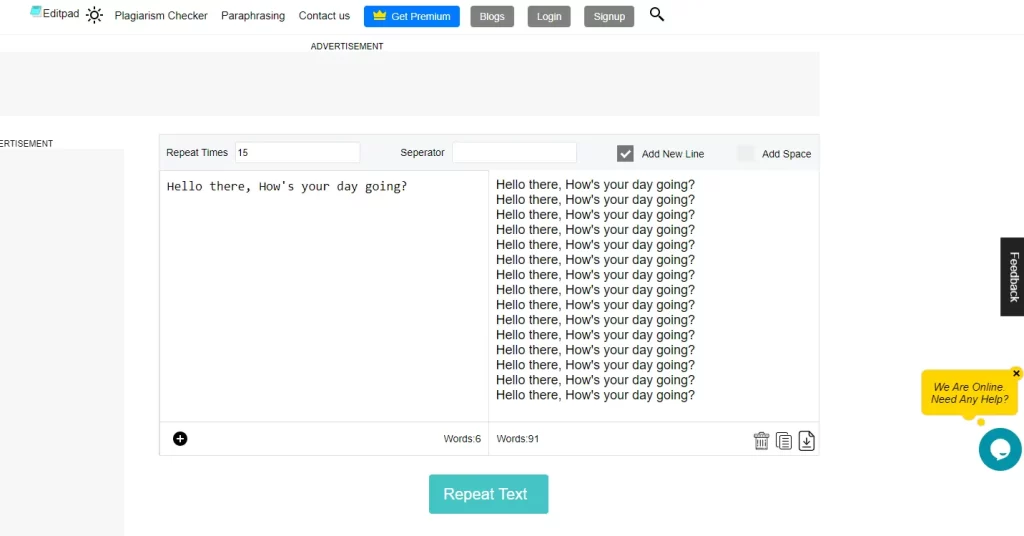 The tool has repeated the text 15 times (as per our instructions) and gives the option to copy results in real time. This copy-text feature makes it easy for us to quickly copy and sent repeated text in WhatsApp with less effort.
Final Words:
In conclusion, sending repeated Whatsapp text in bulk is an excellent way to save both your time and effort. If you're one who has to deal will a lot of people regarding the same topic/work, then this technique will surely ease your workload.