Google Pixel phones are renowned for their impressive camera capabilities, stock Android experience, and delightful software features. One of the charming aspects of Pixel devices is the collection of unique emoji wallpapers that add a touch of personality and fun to the home screen. If you're an Android user longing to adorn your phone with these lively emoji wallpapers, you're in luck!
How to get Pixel's Emoji Wallpapers on any Android Phone
In this blog post, we'll guide you through the process of getting Pixel's emoji wallpapers on any Android phone.
1. Download APKs
If you are not using a Pixel phone, you will need the extracted APKs.
These files have been extracted from one of the Android 14 beta builds and they work fine on Android 13.
It's important to note that sideloading apps can be risky, so please proceed with the alternate method at your own risk.
You can download two required APKs from the link given below.
2. Install Required Apps
After downloading both APKs, copy them to your phone's storage.
Open the file manager on your phone and locate the Emoji Wallpaper pre-built APK.
Tap on it to initiate the installation process.
If your device prompts you to allow installation from the file manager, grant the necessary permission.
After installing the first app, install the Wallpaper 12 apk which is the Wallpaper app that let you use this feature.
3. Customize your Emoji Wallpaper
Now comes the fun part.
Open the Wallpapers app that you have installed.
Navigate through the app and scroll down until you find the Live Wallpapers section.
Tap on it to open the Live Wallpapers options. Within the Live Wallpapers section, you will find the Emoji Wallpaper category.
Tap on it to explore the available options.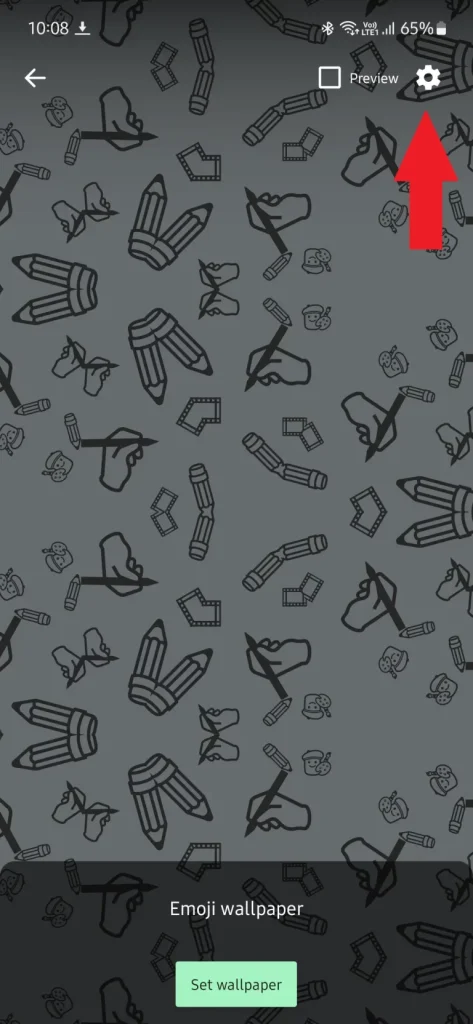 Next,
Tap on the gear icon located at the top right corner.
This will open the Emoji Wallpaper personalization page, where you will find various options similar to Android 14.
From here, you can choose your preferred set of Emojis, Emoji patterns, Emoji size, and even the background color.
If you're feeling indecisive or creative, you can simply tap the "Randomize" button to have a random set of emojis chosen for you.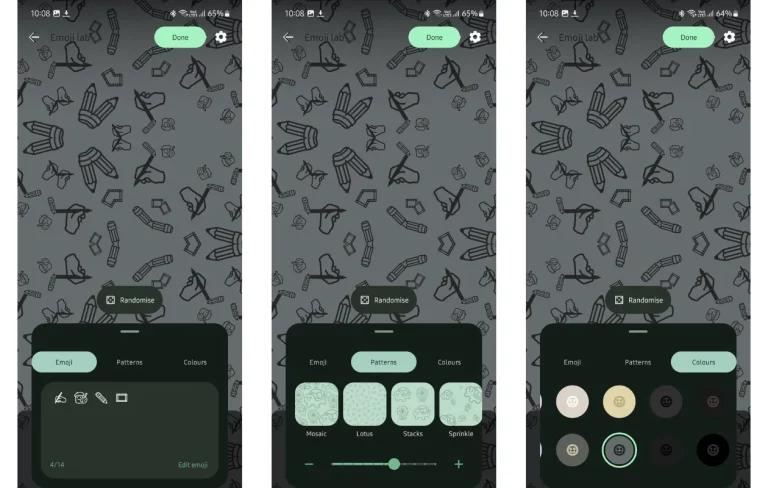 Once you have created desired pattern, tap the Done button on top.
And then tap Set Wallpaper and choose where you want to apply your new Emoji Wallpaper.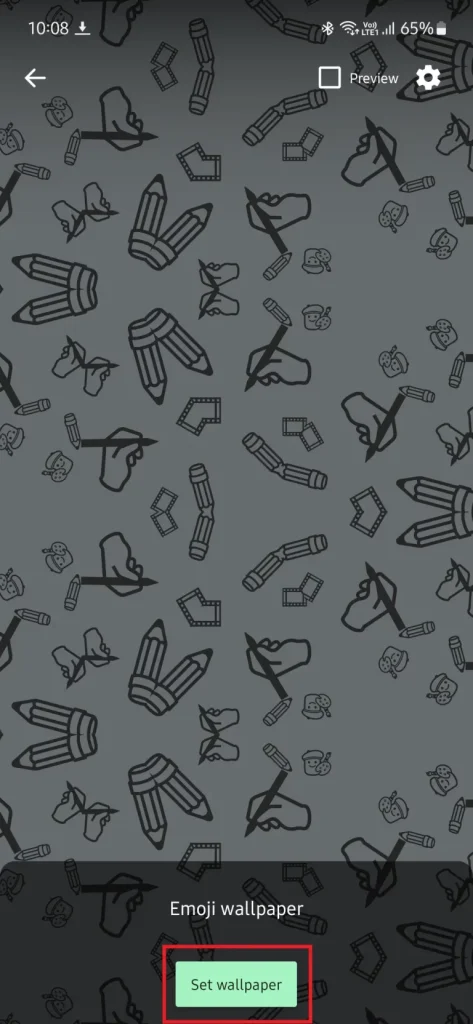 Conclusion:
Pixel's emoji wallpapers are a fantastic way to infuse your Android phone with a dash of whimsy and charm. With the help of the Wallpapers app, you can easily obtain these delightful emoji wallpapers on any Android device. Follow the step-by-step instructions outlined in this blog post, and before you know it, you'll be smiling at your favorite emojis every time you unlock your phone. Enjoy the fun and let your personality shine through your home screen!